Valentine's day is not far away, hope you've found your valentine yet and if not here are some do's & don'ts list to follow on valentine's day. As we all know, if this is your first Valentine's Day with your loved one, you're already stressed about making every effort count as well as being concerned about not making any mistakes in front of your partner so that you both don't end up in an embarrassing situation. Here Live Enhanced some dating advice on dos and don'ts for Valentine's Day to help you be ready. Grab a pen and start noting down the mains!
Things to do on First Date: Valentine's Day 2023
Do value other efforts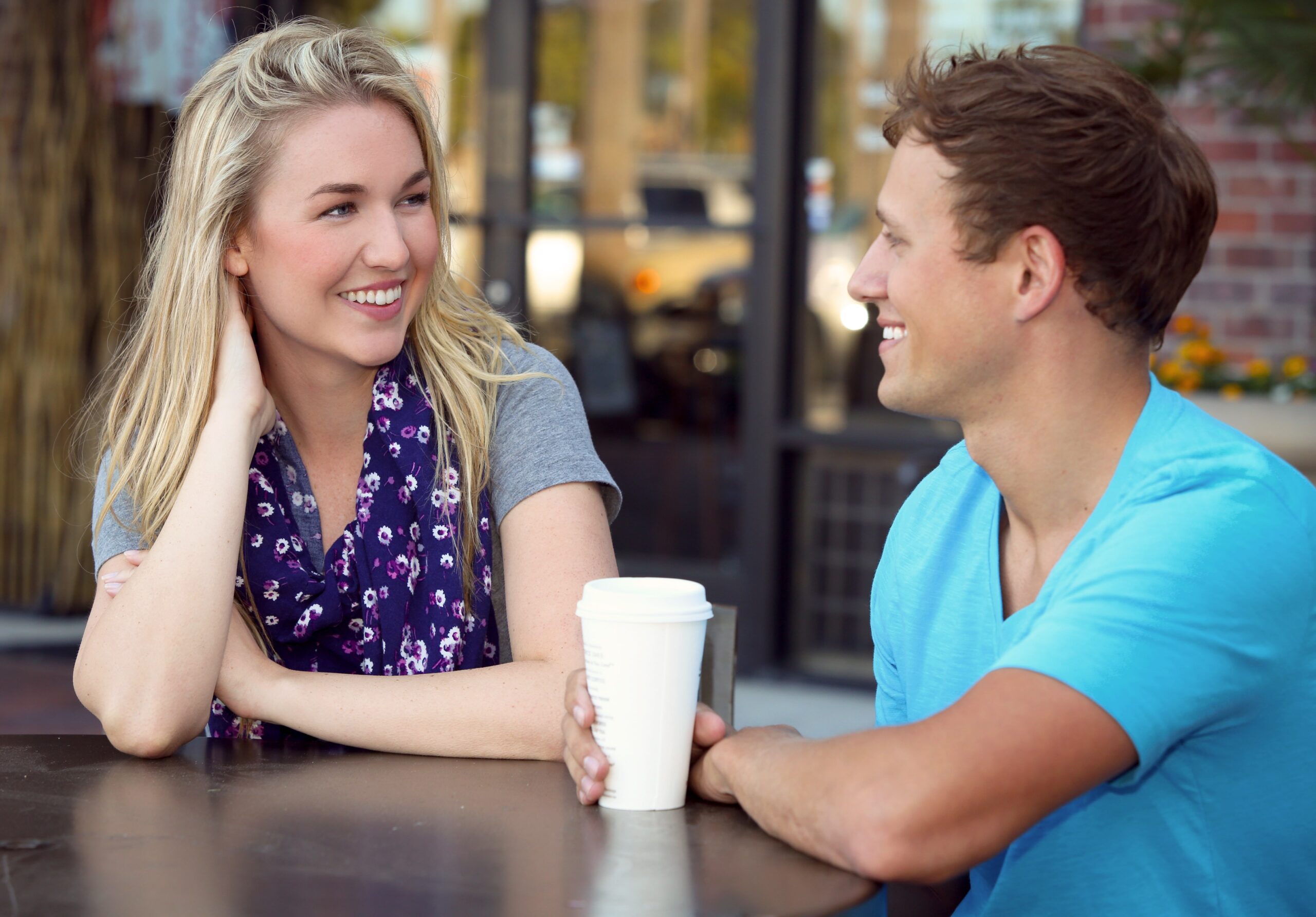 source: pinterest.com
If you're on blind date or twentieth date with your love, value each other efforts is the key of healthy relationship. So be grateful of each other company & appreciate their time. Whether they forget to bring a present but shown up with a card that wroten by him/her; be thankful instead of saying them "what have you done for me?"
However, showing-up empty hands on valentine's day date is not a good option to opt for; unaware of your date likes & dislikes here are some valentine's day gift ideas that will help you finding the right one for you loved ones. Photoframe like cute collage of each other, in modernworld finding a good songs is not easy; create a playlist for him/her will works well. Instead of following overrated tradition of flowers show-up with chocolate bouquet this valentine's day 2023. Try to make every effort to express your love!
Bear in mind; some presents are priceless & no bigger present than giving each other time and creating more memories. 
Do respect each other space
Respect; Relationship without respecting each other is not a relationship, getting to know each other well will help you know their like & dislikes & respecting each other choices is another meaning of respecting each other space. However this point is important to consider for valentine's date goers, on first date asking too many questions about personal life and asking for indepth answer is a big no. Although some people go personal on first date & judging each other which mostly spoils the evening. Hence, give some time & if he/she found comfortable to share they will and if not respect their personal space; don't be judgemental.
Do express your love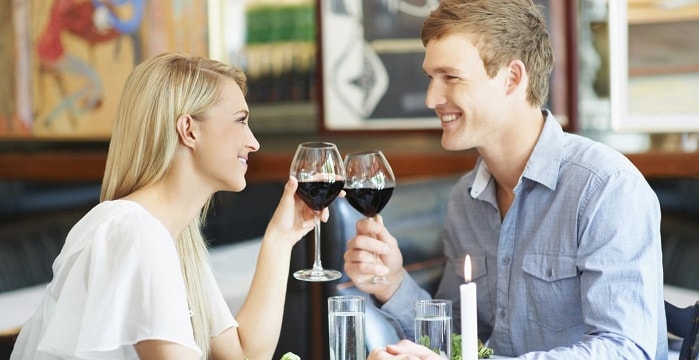 source: pinterest.com
This valentine's day 2023, express your love by not giving overpriced presents with each other. To make you clear first, love is not limited to valentine's day; count everyday as a valentine's day, there's a no specific day to express your love or showing up with overpriced gift will give a tag of true love, may you get that on instagram but social media is the fake world. Hence, instead of booking a table in lavish restaurant & showing up with flowers/gifts, express your love this valentine's day 2023 by making a favorite cocktail or mocktail for him/her or baking his/her fav cookies or spend a good/fun time with each other by ordering pizza and binge watching on your favorite series at home. 
Do have a positive attitude
Same as like, respecting each other choice; positive attitude towards your loves ones is an important factor to consider. In addition, there are some individual that don't believe in valentine's day & show their excitement towards it, on other side some are excited for "One month to goo" like you and me. So instead of getting an argumentative session with your partner, understand their situation or have a positive attitude as well as deal with them like that way. Discuss each other likes/dislikes and come to one point. 
Do act interested what he/she saying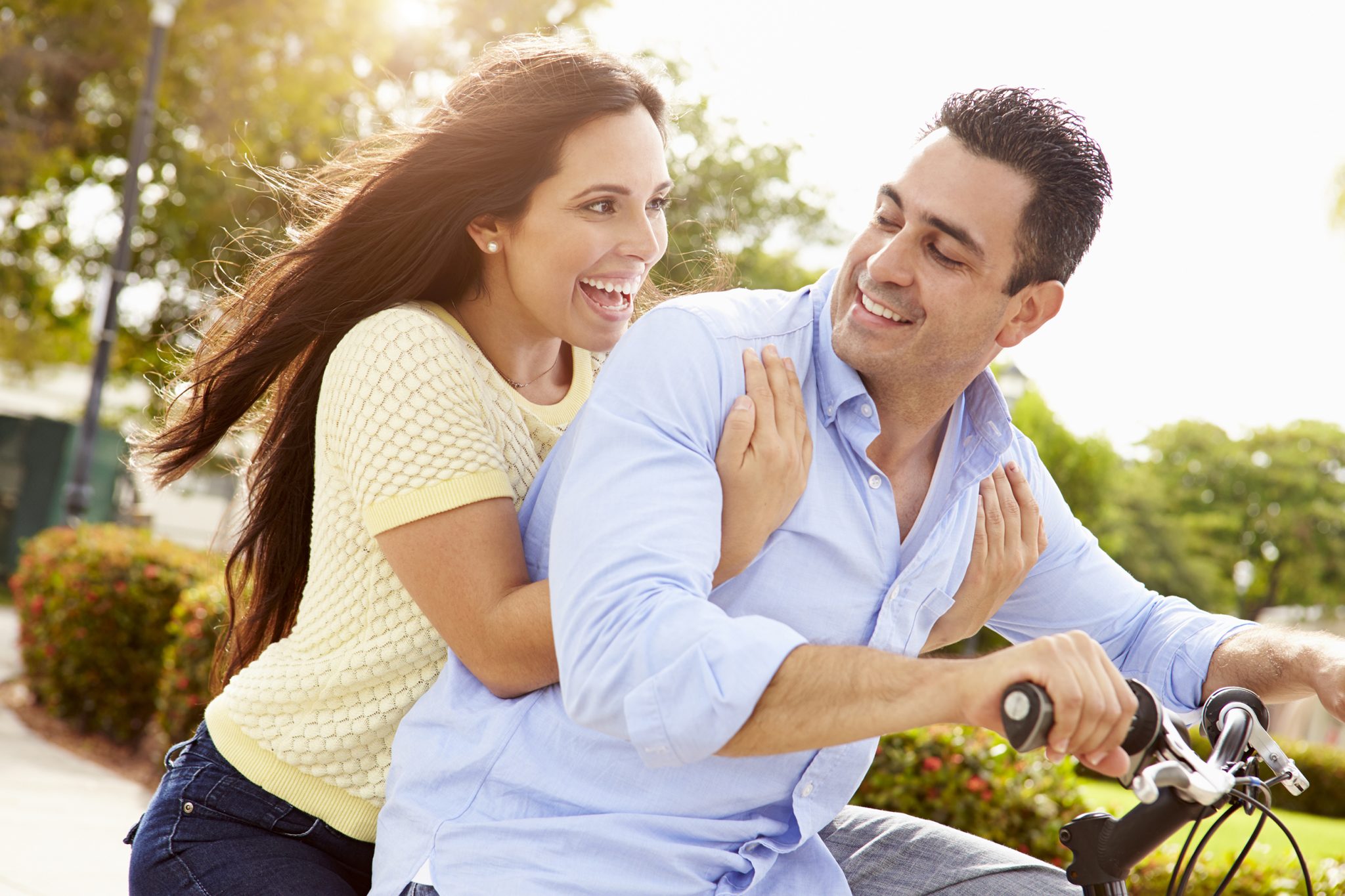 source: pinterest.com
This is one of the important advice for first time daters. Is your date not going as you expected? don't just make an excuse of rest room & runaway, get in pretending mode &  make it end as gentle way. 
No one wants to go on a first date with the human equivalent of a dead-fish handshake. If you don't like where the date is headed, end it early. But if you are tired, hung over or depressed about the economic apocalypse, don't let it affect your time together. Talk. Ask questions. Make eye contact. Conversation can make things smooth try to find a similar preference. Furthermore if this is not working, and getting thing worst; don't react & simply came up with genuine reason to leave and end your date without spoiling each other evening.
Do reserve a table in good place
Its a match! its first date on valentine's day 2023. In dating world, when it comes to asking for a date, one question comes up after having a good conversation "let's catchup" but where? Finding a good place is all you need to make your evening special. As aforementioned; giving home address is a big no; its advice for already committed ones. For single who are looking forward to mingle; reserve a table at good restaurant where your date-to-be feel comfortable as well as you don't feel embarrassed too. 
Last but not least, Do speak up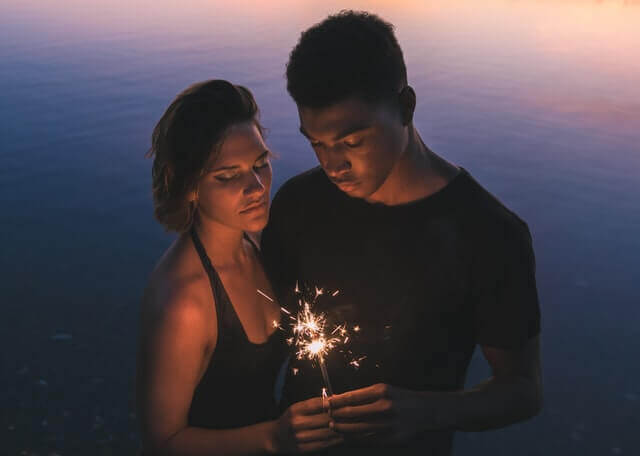 source: pinterest.com
For singles who are in search for true love or couples who are looking forward to celebrate valentine's day 2023; Do speak up! Nobody likes a pushover, so if your date tells you he or she has planned an evening at a japanese restaurant and you prefer 100% vegetarian cuisine, or they want to hang at a club but you don't drink & speakers give you headche, speak up. It'll only look strange if you tell them all that in end. 
In addition, Same goes for being decisive. If your date asks what you'd like to eat, drink, or share for dessert, don't say "I don't care, what you would like to have?" speak up for yourself. Because, on first date it would be okish for you but on 2nd/3rd this will not work. So why not start from now, no need to play pretending game always.
Things Not-to-do on Valentine's Day 2023
Don't be unrealistic
Its okay to be excited for a first date or catching up with your love after long time, in fact, may you've also get your hands on Valentine's day itinerary plan. However keep in mind; the likes & dislikes of person whom you are going to spend wonderful time. So before finalizing your valentine's day planning mingle don't forget to discuss it with your partner and think hundred times before giving a big surprise, their are chances; some unexpected surprises can go wrong. In nutshell; no matter you're on first date or valentine's day 2023 date with your soulmate, be realistic and keep your expectations low.
Don't speak about your ex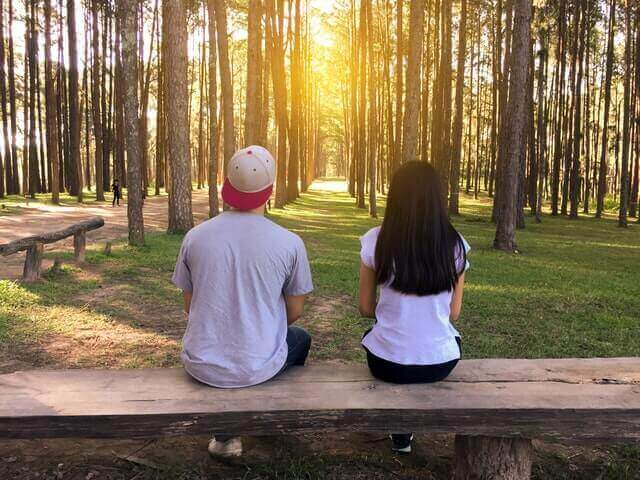 source: pinterest.com
Speaking about your ex on your first or tenth date will always be a big turnoff, which is another benchmarked way to ruin a wonderful Valentine's Day 2023 date. if you have just got into a new relationship, there are many chances that you may end up discussing your EX on Valentine's Day date. Never ever do that!! It will leave a negative impression on your date and ruin your chances of further dates with them. 
Instead of recalling memories of your ex, live your day to fullest with your soulmate. Don't forget to enjoy yourself while you're trying to impress your date on Valentine's Day. And the best part is that, despite how much you may enjoy your Valentine's Day date, it will actually make your partner more happy to be with you. As a result, focus on your date and don't let anyone enter in!
Don't stick with phone
Are you on date with your phone? Keep your phone away or scrolling on insta feed when your date is having conversation with you, keep attention to what he/she is trying to explain, try to be on same page to don't turn your exciting date into boring date. Wondering, what if he/she do the same? Tell them to read this article on do's/don't on valentine's date; JK! 
Don't turn your date in to therapy session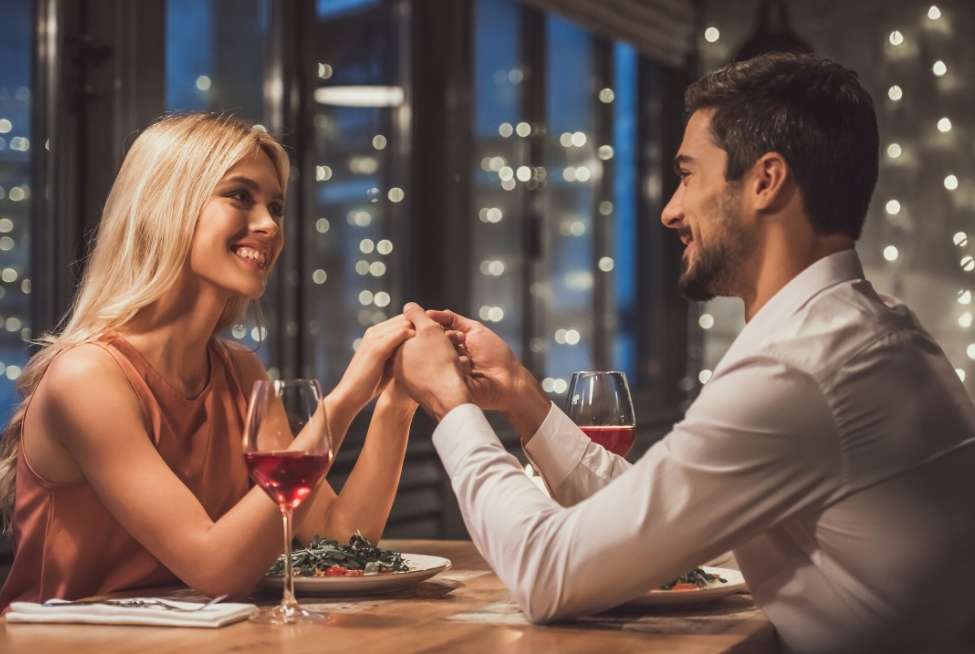 source: pinterest.com
One of the biggest mistake, we've always done & found guilty of discovering "he/she knows everything about me but he didn't tell about him more" Lol haven"t you? Stop rambing about your family problems, or job frustration, keep in mind its a date where you both are able to know each other not a therapy session where you have to only give a chance to know you well. Tbh get into two-sided conversation; less talking more listening works absolutely well and don't turn your date into therapy session.
Last but not least, don't limit love to Valentine's Day
No matter, valentine's day comes-up one time in a year; but going on a date with your soulmate or expressing your love to them has not limit to day, week, month or year. So keep in mind, valentine's is just a day like another day, however you can make it special.
Conclusion; Vital Point to Note Down!
Since Valentine's Day only occurs once a year, try to do something special to make your date memorable. Bring a freshness to your relationship by finding 2023 Valentine's Day gift ideas that never fails to express your love. Make an effort to be a little more entertaining and avoid being boring so that your partner looks forward to many more fun dates like this one.
Don't pass up the opportunity to get to know each other better and level-up your relationship with the right people at the right time.Keep a positive outlook when you're getting to know someone, regardless of how lousy your day was at work, or how bad the restaurant service is, or what movie you just saw. Good times & cozy vibes is all it matters!