In summer and the mid-seasons, you tend to think that it takes very little to get dressed, but that's not quite the case. Depending on the altitude and the weather, it may be necessary to wear fleece, anorak, hat, and gloves. In order not to exceed in bringing clothes and at the same time not to leave something useful at home, here is a brief description of what to wear hiking. Less fashionable and more functional clothing!
Mountain shoes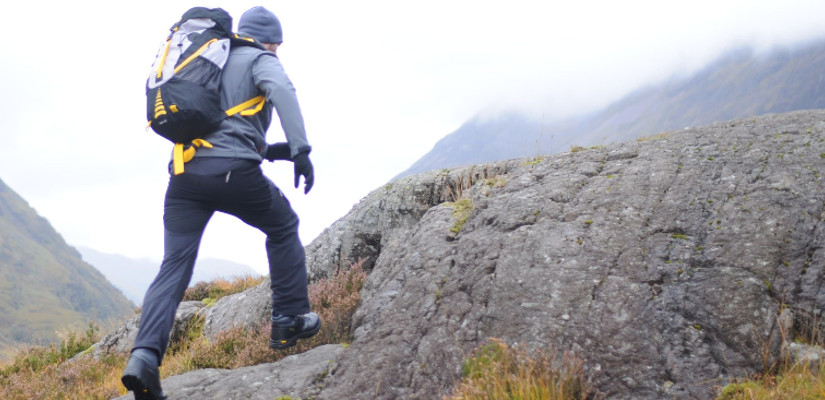 source: trespass.com
You would like to emphasize shoes as on camping clothes. In the middle seasons, such as spring, it can happen to start an excursion with good weather and the sun and end it with the setting sun and a different temperature from the one you found at the start.
Although it is often underestimated, the advice for womens hiking clothes give you is to spare no expense regarding the inner layer: being in direct contact with your skin is the one that, more than others, helps regulate body temperature and, above all, to keep you dry.
What to wear hiking? Various types of materials on the market are usually made of synthetic fabrics that are differentiated according to the areas of the body they cover.
The wearability of this layer for hiking apparel must be tight and adhere perfectly to your body without affecting its movements; furthermore, it is advisable that the chosen garment is rather long to prevent it from coming out of the pants during the activities of the walk and therefore leaving a part of the skin uncovered.
The difference for this summer hiking outfits in terms of price and quality will be noticed at the end of the physical effort. Normally, a low-quality underwear product will have a rather unpleasant smell and be less dry than a higher-end technical garment.
Intermediate layer or mid-layer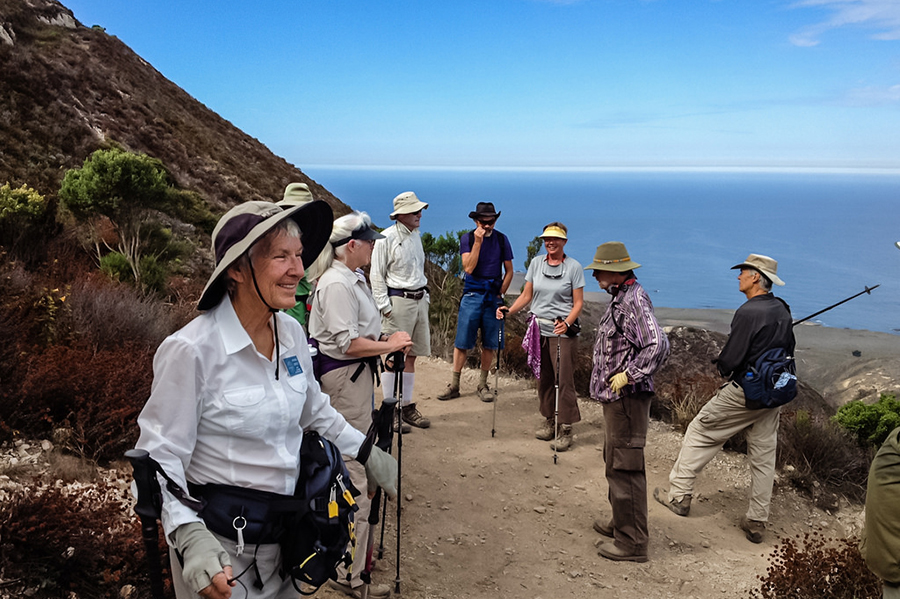 source: pinterest.com
For this middle layer, there are various possible alternatives that you can use, even combined, to make sure you always have maximum freedom of movement and the best comfort:
Long or short-sleeved T-shirt

Fleece/microfleece or fleece in technical material (possibly breathable to avoid sweating excessively)

Vest

Down-filled comforter
The main function of the middle layer is that insulation from the cold and maintenance of heat. Mainly, yarns and light fibres are used that can insulate well from the cold but at the same time can dry quickly if necessary (water, sweat, snow, etc.)
This combination will allow us to undress in a moment to face the most tiring parts of the trek and thus avoid sweating excessively. At the same time, if you move to less sunny areas or when you arrive at your destination, pull out of the backpack the duvet always to be well protected and stay warm.
Outer layer or shell
source: pinterest.com
As mentioned at the beginning of the article, the outer layer of hiking clothes for women has the function of protecting us first of all from atmospheric agents such as wind and rain.
It can happen to run into sunny days in the spring season, but the air temperature is not yet particularly high, and the cold can be felt.
For this reason, it is always advisable to have a shell or shell jacket, as they say in the most technical jargon of clothing. The shell layer can be of two types:
These two types of materials depend a lot on atmospheric conditions but mainly on the possible presence of humidity and rain. Hard Shell jackets guarantee great impermeability and water resistance and allow you to continue your trek even in persistent rain (although it is always advisable to avoid these unpleasant situations).
They also have hinges positioned in strategic points that can be opened if necessary in case of need. On the other hand, this type of jacket is not very breathable and rather rigid and therefore can be more limiting in movements.
A different speech can be made instead for the Soft Shell shells that offer excellent wind protection properties and, at the same time, good breathability and good warmth.
Cute hiking outfits are made of softer and more pleasant to the touch materials, and for this reason, they are more flexible and comfortable in movement.
Which trekking clothing to choose
source: pinterest.com
In the case of a spring excursion, their advice is to evaluate well based on the weather conditions. If you are on a cloudless day but with still cold temperatures, you can choose to use a Soft Shell that will guarantee us excellent heat and good wind protection.
On the other hand, if you are on a mixed path where you still find residues of snow, humidity, or possible rain, the Hard Shell is certainly the best choice. You can focus on adding an extra garment in the mid-layer to be sure. Always remain perfectly dry and warm.
So before going hiking you must know what to wear on a hike.