Opening an ice cream shop is now an ordinary dream almost, Most people with a sweet tooth or other just standing in the ice cream shop staring at colorful delicious flavors, children's smiling faces and think of I can do this! Yeah yes, you can, after all, taking a step in the ice cream business is a great gig to start a sweet future. Not only will you be your boss, but you are also a local hero for your local community. The growing appreciation for artisanal,  premium, homemade ice creams means there is an opportunity for a small player to involve this position in the marketplace. 
Follow these easy and simple five ways and you will taste the sweetness of success.
 Fact: that average American consumes more than 23 pounds of ice cream per year, shocked right! 
Location, Location, Location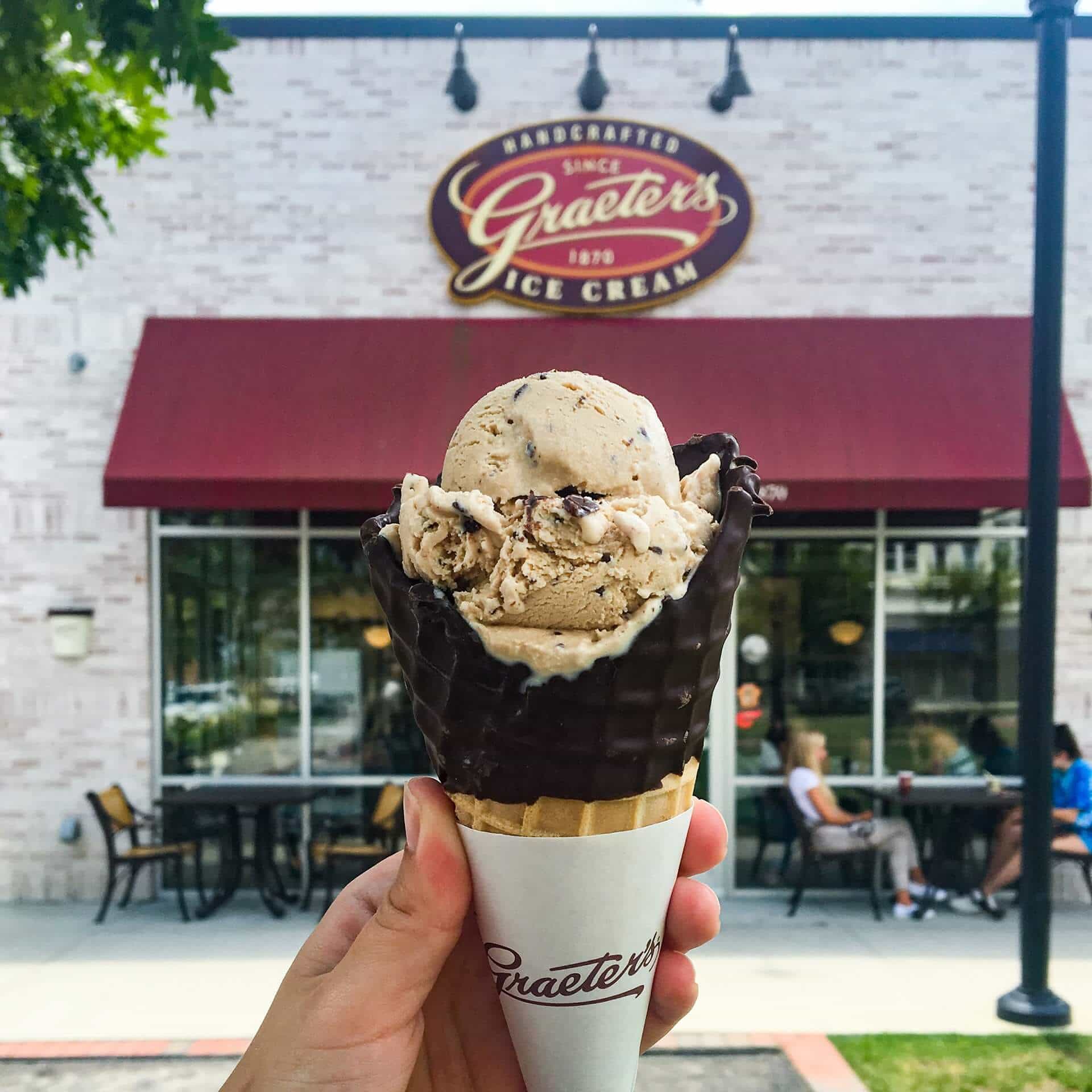 source: graeters.com
You might be thinking of selecting a location, like central location, downtown,street-facing, tons of people going to stop looking after a glance in your window-Don't forget – if you're located right downtown, you'll be paying year-round rent, when you might not be getting year-round customers. It might be worth researching areas that get increased profit in the summer such as parks, riverside, beach, lakeside.
Make sure it's easily capable:  tweens, teens, and families tend to form the bulk of the Ice cream shop customer base. These target audiences are likely to frequent locations where there are excellent parking facilities and good public transport links.

Follow your target!  Where do younger groups and families end to hang out? The parks,  alongside other restaurants, beaches, shopping malls, and/or other leisure facilities are all places where your target group base is likely to spend time.

The bigger your space, the more customers you can serve and the larger profit. The right design company will be able to hint not only on location but also on selecting a layout that makes the perfect use of your available space.
Paperwork & Permits 
source: chico.ca.us
If you are serving foods & drinks to customers, you should get used to paperwork. You might face different layers. It depends on where you live, many different cities have different requirements however few things will be common, the owner needs a business license. Owners also need to read local health and safety laws to make sure that they can pass a health and safety inspection.
If the owner wants to start with a small investment, an ice cream truck is not a bad idea! Ice cream truck vendors need the following legal documents.
Employer identification number
Commercial Vehicle Operator's Registration (CVOR)
A comprehensive insurance plan
Health inspection certificate
Ice cream truck vending permit
Legal requirements for the ice cream business are just as strict. Your ice cream business, whether it's a store, truck, or stand, will be randomly investigated by the local health department.
Drawing & Designing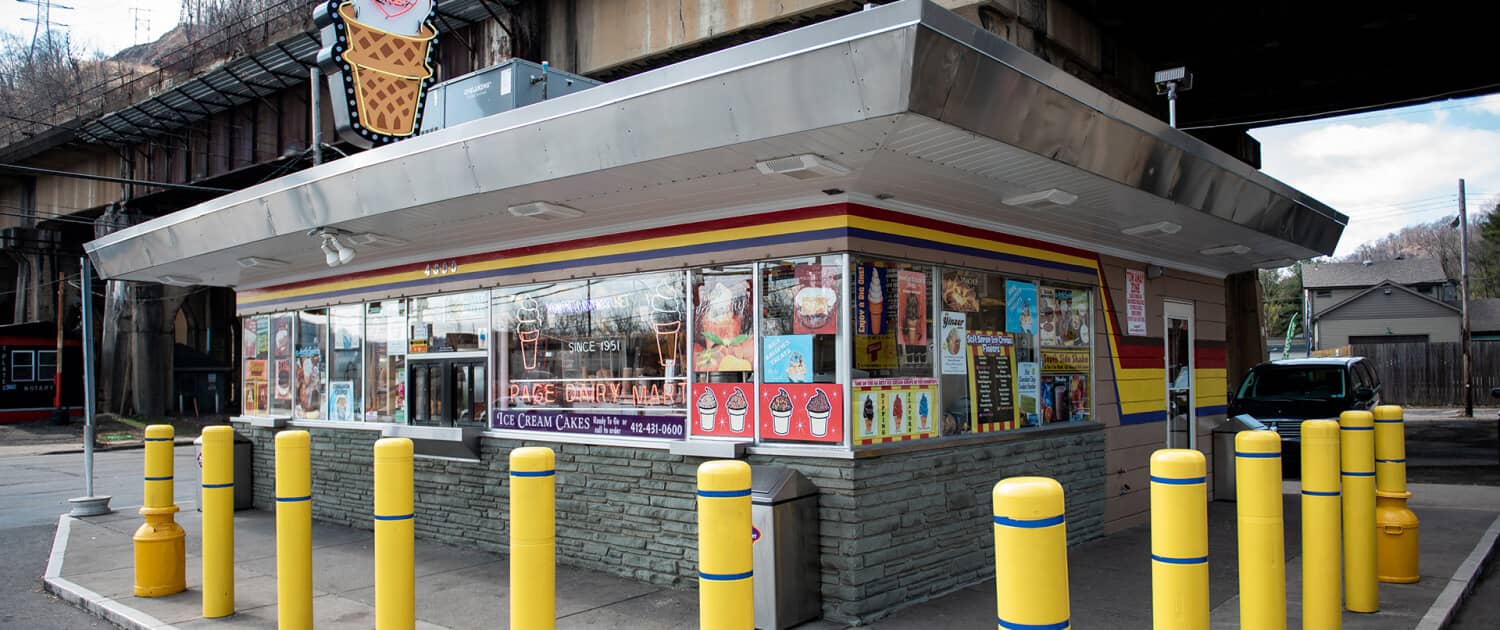 source: pagedairymart.net
Deciding style is the most difficult step, The drawings need to include information on everything from adherence to regulations to consent with health & safety and any relevant requirements. Besides, the design must be comfortable for customers with your requirements, providing the best possible environment for you, your staff, and your customers.
Owners need to provide not only appropriate drawings but also detailed information on matters such as:  define your style, but not scare them, proposed surfaces, furniture, flooring,  lighting, ceiling alterations, brand name, proposed electrical, A/C alterations plumbing, and color schemes.
Owners can also meet with equipment suppliers and ask their opinion. But remember to focus on an efficient workflow for employees, as well as an ample flow pattern for customers. 
Creative & best names for your ice cream shop
I scream 

Creamy delights 

Ice Cream world 

Icecraft 

Sweet treats 

Sugar life 
Extra tip: make sure, the name you choose for your shop is simple & short and your customers can easily recall that name. 
Create a Team
source: duluthnewstribune.com
Teamwork is always important if its staff or partners, creating a great team is key to a successful business, just like any other business you can't run everything alone. You'll either be in such a rush that will make mistakes, or take so long that customers will get irritated and leave. Either way, your service, reviews, and customer loyalty will all suffer as a result, and might be your successful business door get closed permanently. 
So hiring an enthusiastic, reliable employee will help, if you are leaning toward an independent business you need to create a perfect training plan for your staff, if you are thinking of opening a franchise select trained staff for your store. Create a procedure about how things work like, how long to blend a shake,  to how much a scoop of ice cream weighs, to how much of each topping goes onto an ice cream cup or cone. Hence, staff can serve in a smart way, without wasting a second and no issue of quantity. 
Owners have to make sure that they have great employees and there's a way of doing that. First, figure out what requirements you're looking for. Then decide how many staff members you'll need and where to find them. Last, figure out how you want your interview process to look like, how you'd schedule them and 
how you're going to train them, creating a team is a difficult process but it's worth it more than anything else. 
It's Time to Upgrade Your Business 
Without any customer, it doesn't matter how good your product is, customers are the king of the business. Nowadays there are two ways of promoting your business, the old traditional way, and the modern technology way, you need to follow both ways to get success.
Old Traditional Way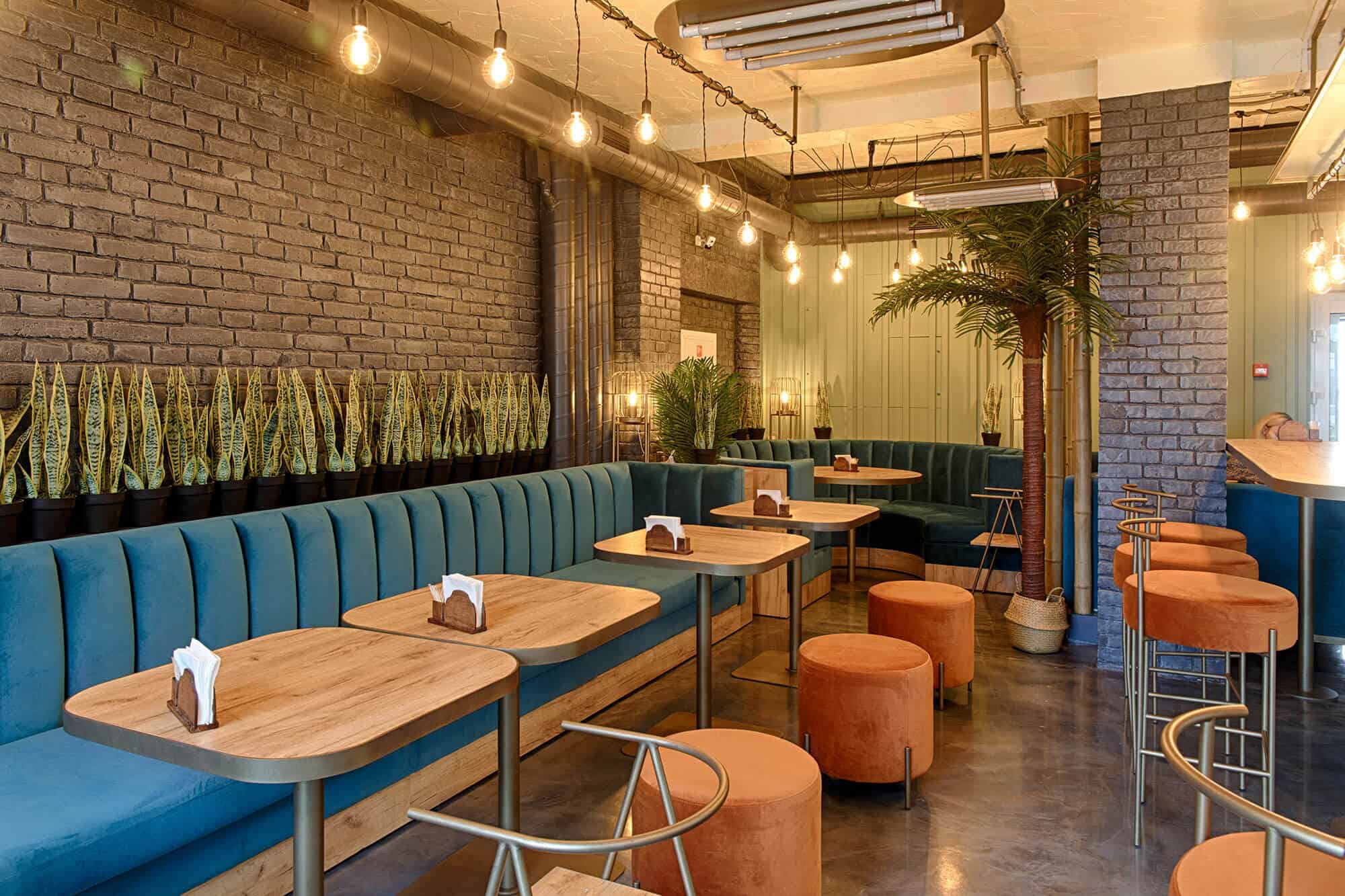 source: pinterest.com
Stand on the sidewalk and hand out coupons and brochures to passersby.

some visible attractive signage or billboards with offers up so people can easily meet your shop as they pass by. 

Follow your target market. People love coupons, and giving away a free scoop of ice cream is worth the $0.46 cost to bring in new customers. 

Let people know that shop is open now
Modern Way of Technology 
Contact web designers, create an attractive website, publish your menu online with extra coupons or offers. 

Another way is to create Instagram or Facebook pages and promote your business on social platforms, it's the best way to connect with your customers. 

Take advantage of Facebook Ads and Google Adwords to be featured locally in search.

If your budget allows it you can explore television ads and radio tools.
Earning Potential 
The ice cream market is already highly competitive. After all, millions of chains are selling this tasty treat. To succeed, the owner must stand out from the rest and come up with interesting offers. Customers are focusing on their health, so use this as an advantage. Luckily, there are infinite options when it comes to this kind of product.
Well, ice cream chain workers make about $9.00 to $15.00 per hour. Management salaries run between $27,000 to $40,000 a year. These are cost values you'll have to factor into a business plan when figuring out your earning potential.
Consider selling homemade ice cream organic ice cream,  sugar-free varieties, or artisanal ice cream. Focus on particular specialties, such as goat's milk ice cream, funky flavors, and Italian gelato. You may also sell related products like hand-dipped milkshakes, frozen yogurt, or ice cream cakes. Remember, you can't serve all things to all people, so focus on a specific audience target to boost your chances of success.