Organizing shoes can be really difficult be it your shoe collection or the ones you throw anywhere as soon as you enter the home (sounds familiar, right?). No one wants to have a giant pile of shoes and find the other one to complete the pair now and then. You do not have to do this exercise as long as you have this collection of shoe storage cabinets and shoe storage rack designs at Live Enhanced. Take a tour.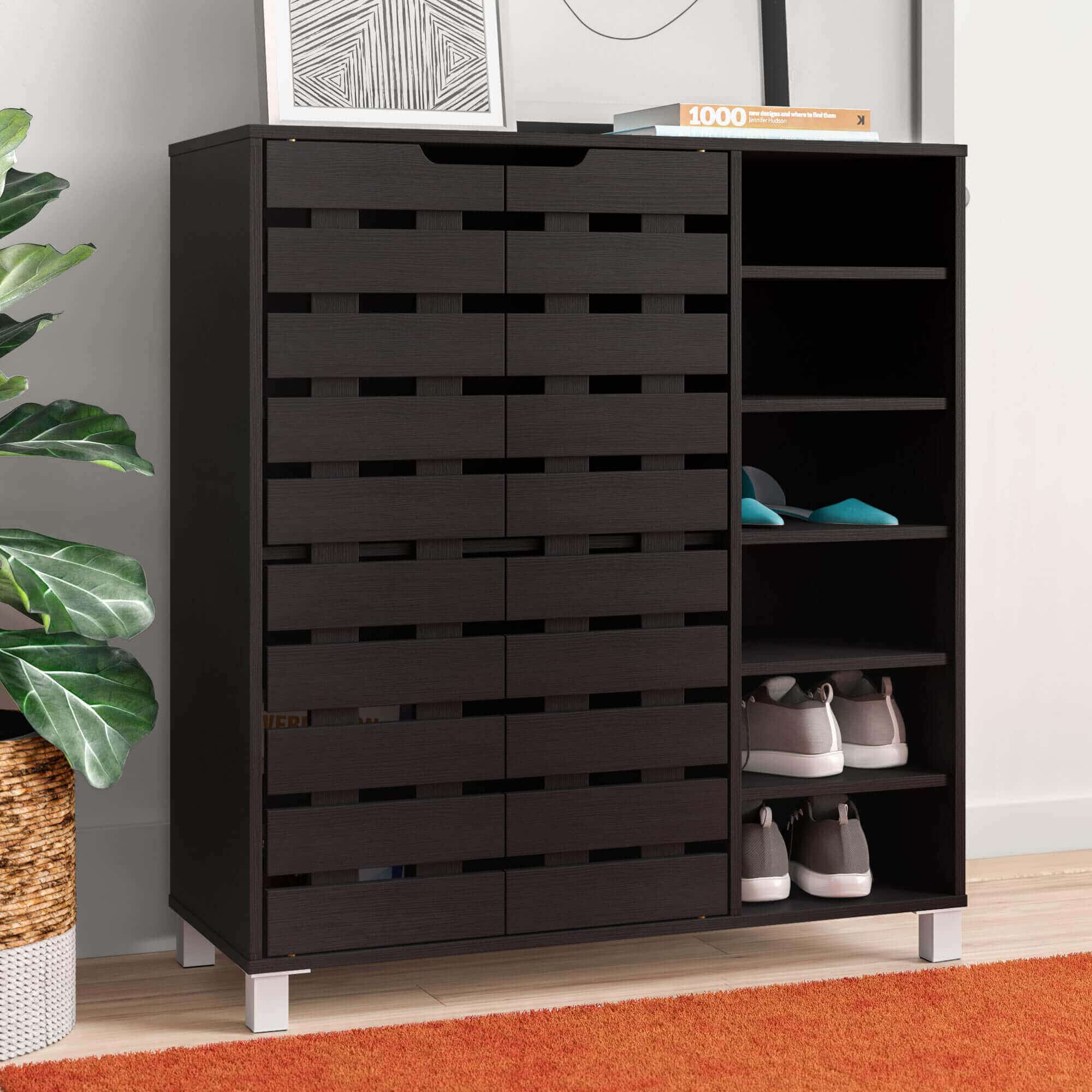 source: wayfair.com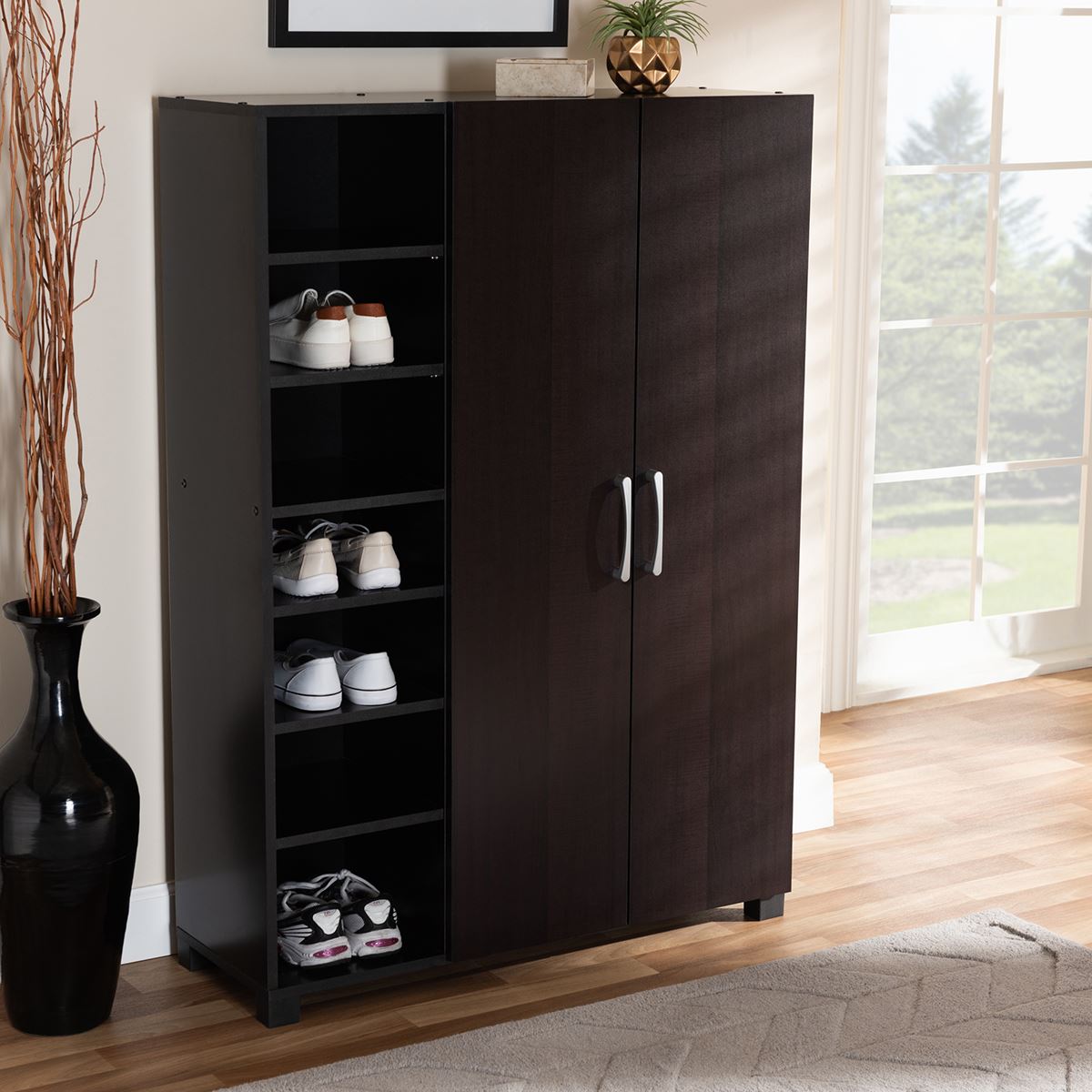 source: boscovs.com
Keep the collection of your shoes well organized and easily accessible with the wooden storage cabinet.  Get the two-door wooden storage space with the multiple shelves with the wooden or plastic legs that support the storage space. Add a smart feature to the cabinet by adding slits to the door to keep the cabinet mold-free by increasing air circulation.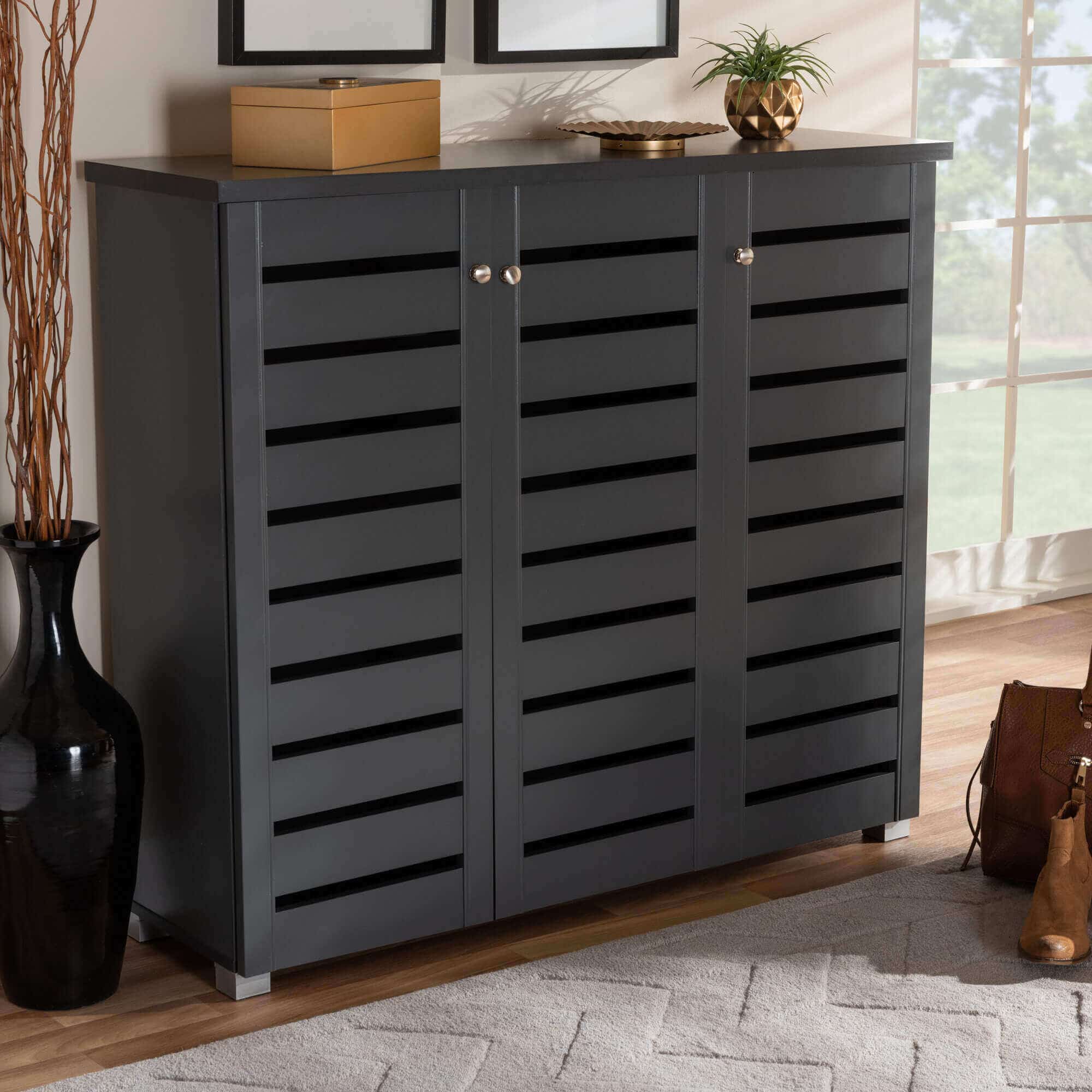 source: wayfair.com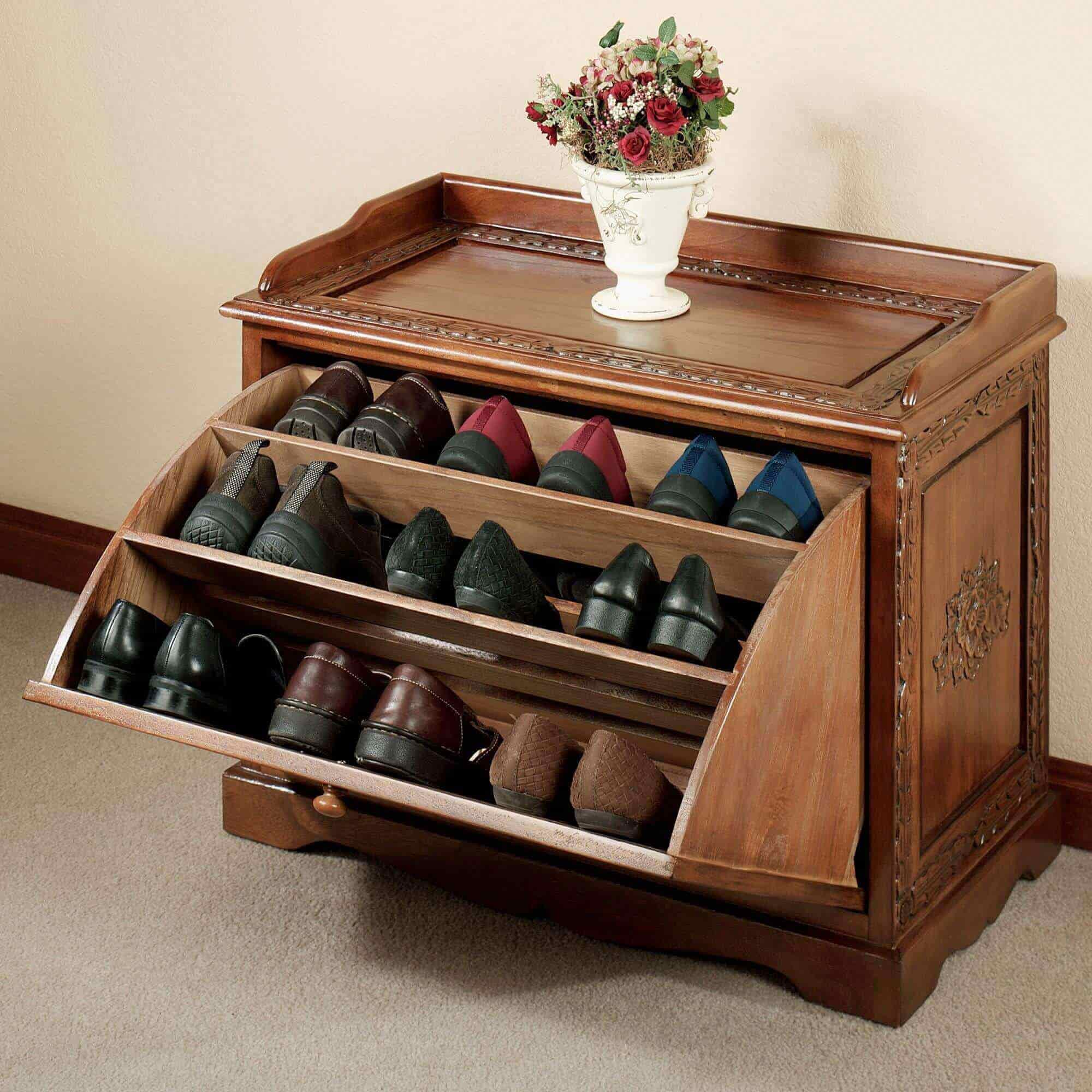 source: touchofclass.com
Want a minimalist storage option for the shoes? Go for the cabinet with a straight and clean look which is specifically designed by modern and contemporary style. Go for the tall shoe storage cabinets featuring the hinged doors with a magnetic closure to keep it clutter-free and look neat. Go for this sleek designed cabinet in the living room with some showpieces on the top.
source: sierralivingconcepts.com
source: sierralivingconcepts.com
Shoe cabinet folio is one of the space-saving and stylish options for organizing the shoes, especially for the frequently needed ones. This looks like one of the regular cabinets in your home but it is an expandable shoe shelf that can be folded into a regular one keeping the place clean and dirt-free. This can be your secret space-saving shoe storage cabinet.
source: touchofclass.com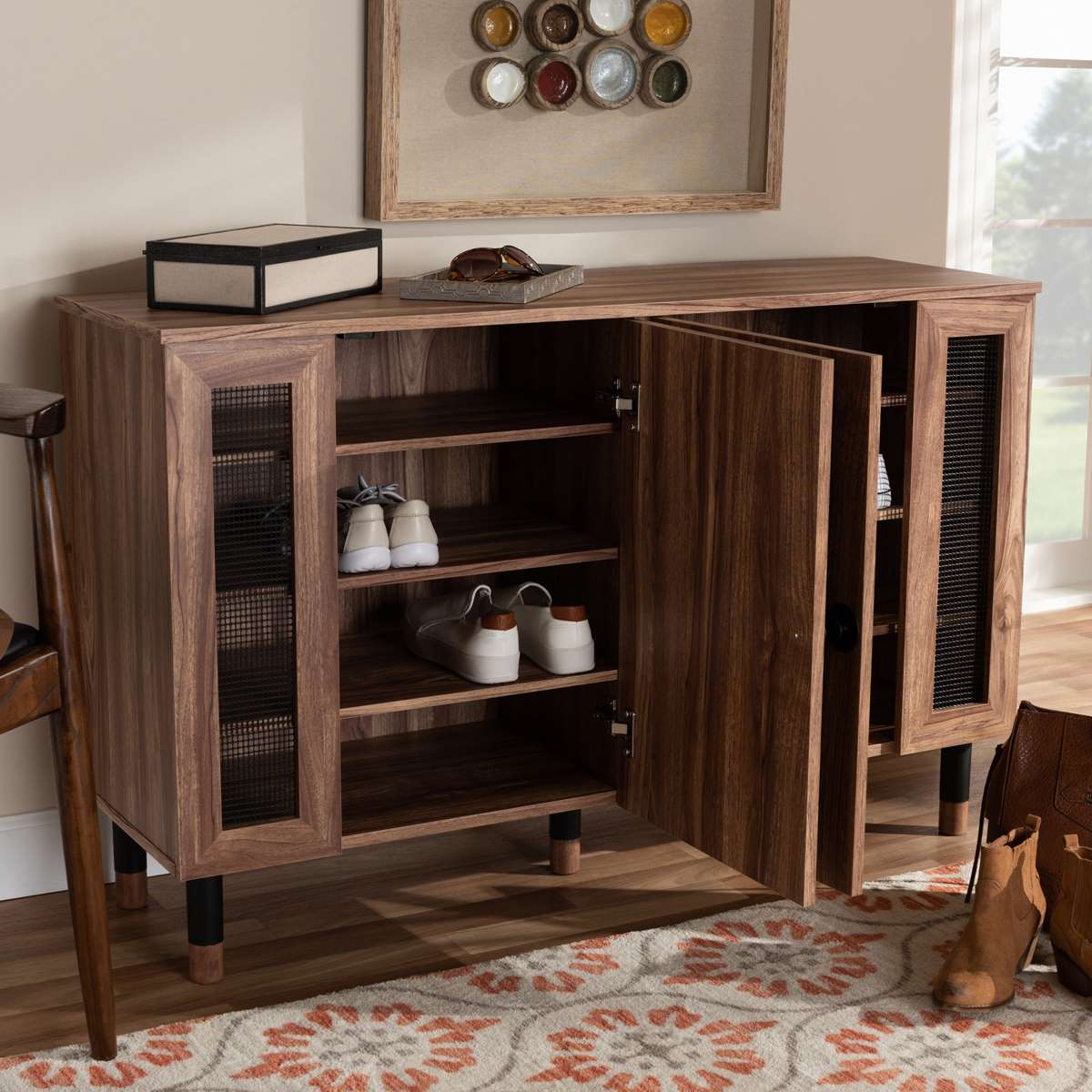 source: boscovs.com
Modern furniture and storage design is all about having a multifunctional and multipurpose fixture. Go for this multifunctional open shoe storage shelf that can work as the shoe shelf and the top of it is covered with the wood that makes the place for keeping the essentials and display other stuff. Or it can be the place where in addition to storing shoes you can store extra and seasonal things.
source: aliexpress.com
source: abbigli.com
If you can't have the storage area in the living room, the extra table or the storage area of the bedroom can be used as the storage cabinet. Have the hinged doors with little space for air circulation besides the other essentials and books and that it. If you do not want to use other compartments for keeping other things keep it for other footwear like boots.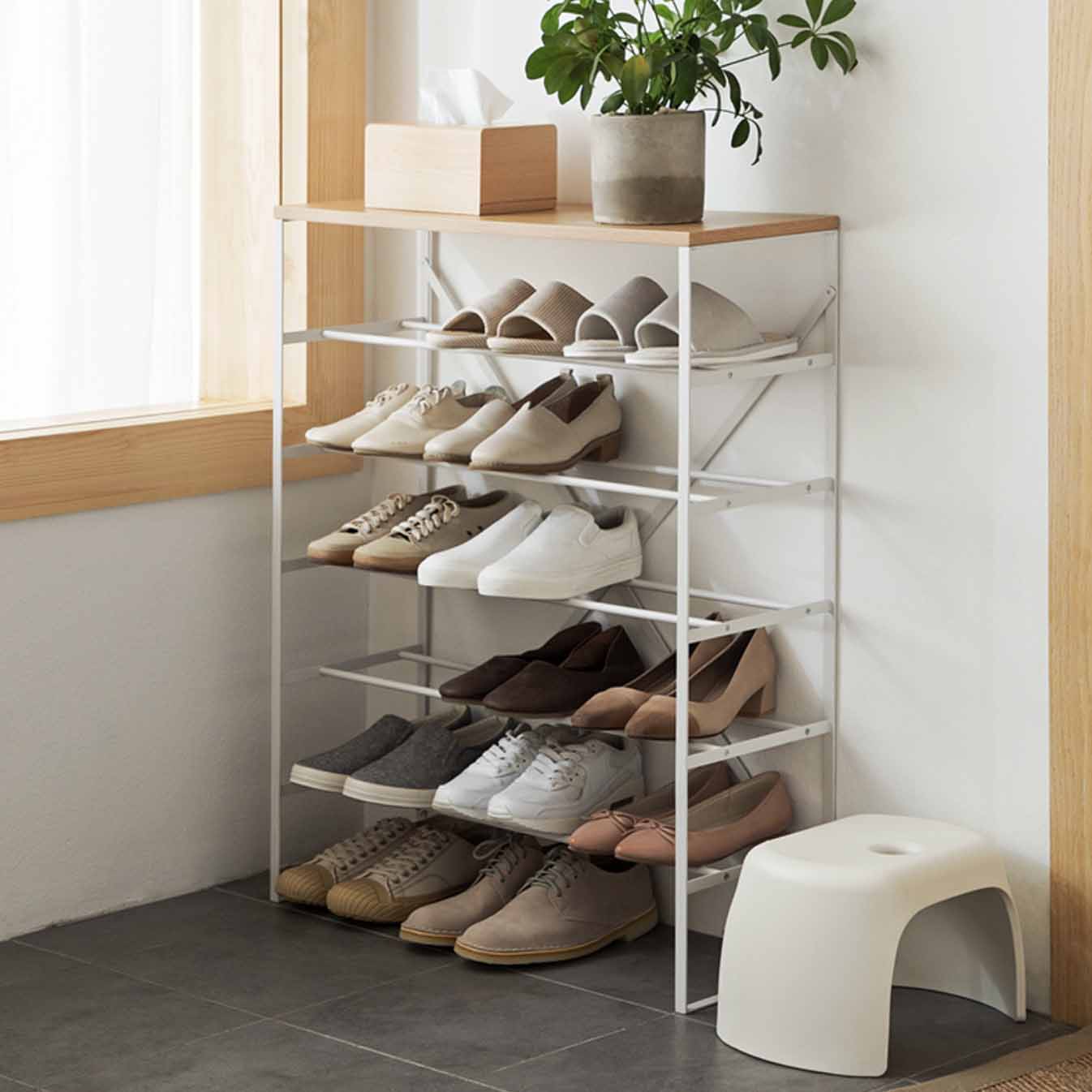 source: styledegree.sg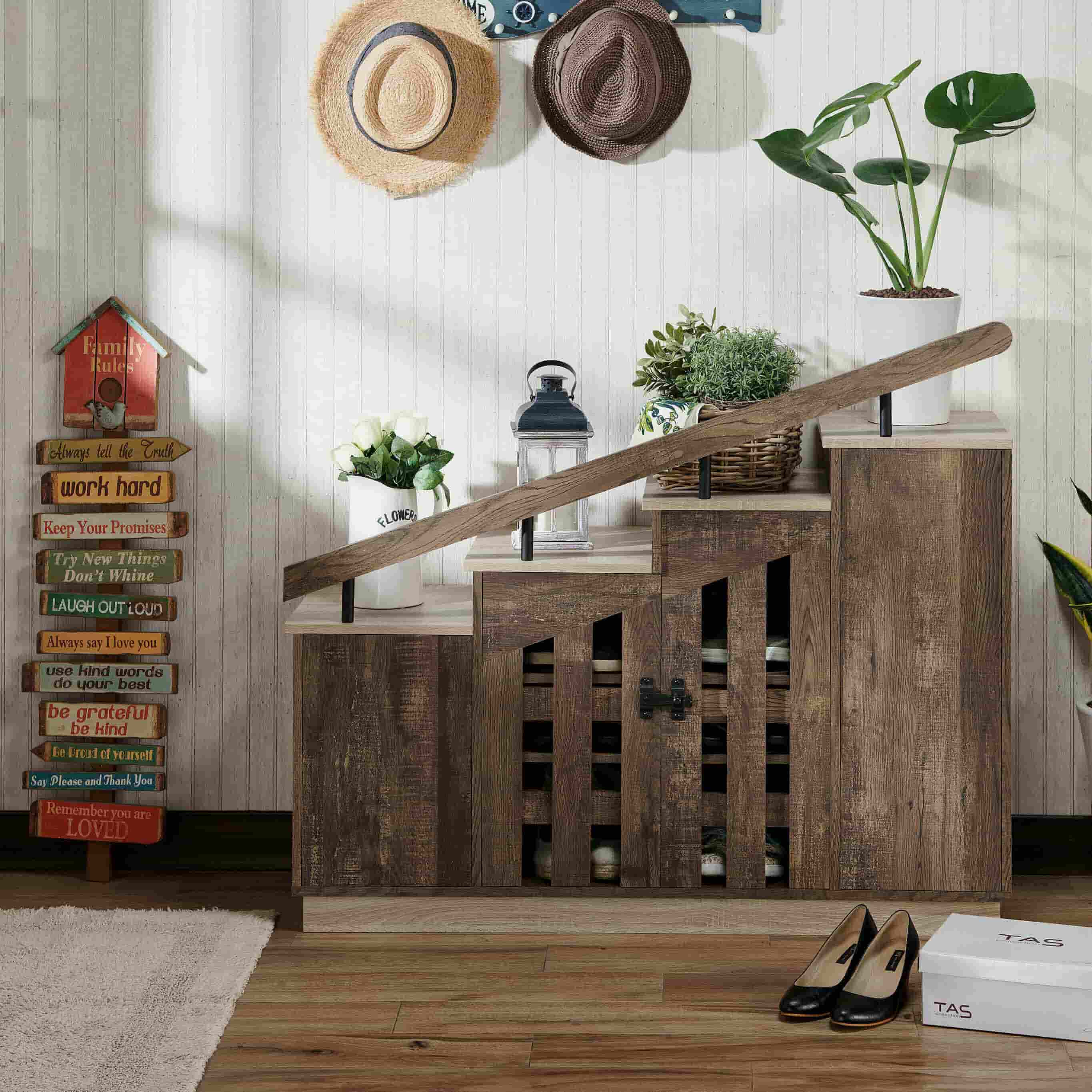 source: jossandmain.com
If buying shoes is your weakness, don't just stop it. We have a functional and affordable option for you that you will fall in love with. Go for the huge shoe cabinet with the individual transparent plastic doors. This won't only help you functionally organize the shoes but will also prove to be time-saving because of its transparent door.  Also, this will help you have a clutter-free rack because of the individual space for each shoe. Plus, it is stylish enough and you could also display the huge collection of your shoe without actually displaying it. So much benefit!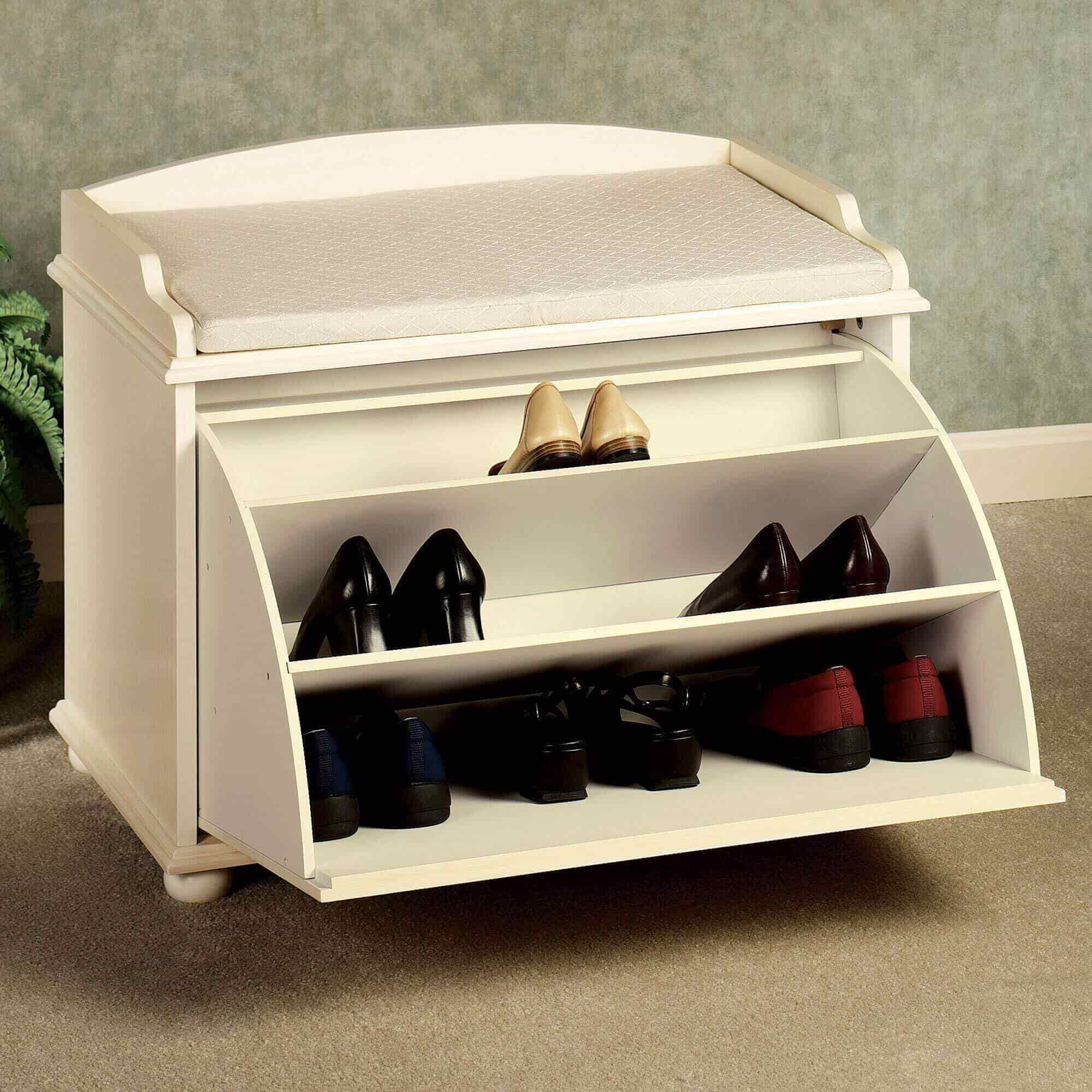 source: touchofclass.com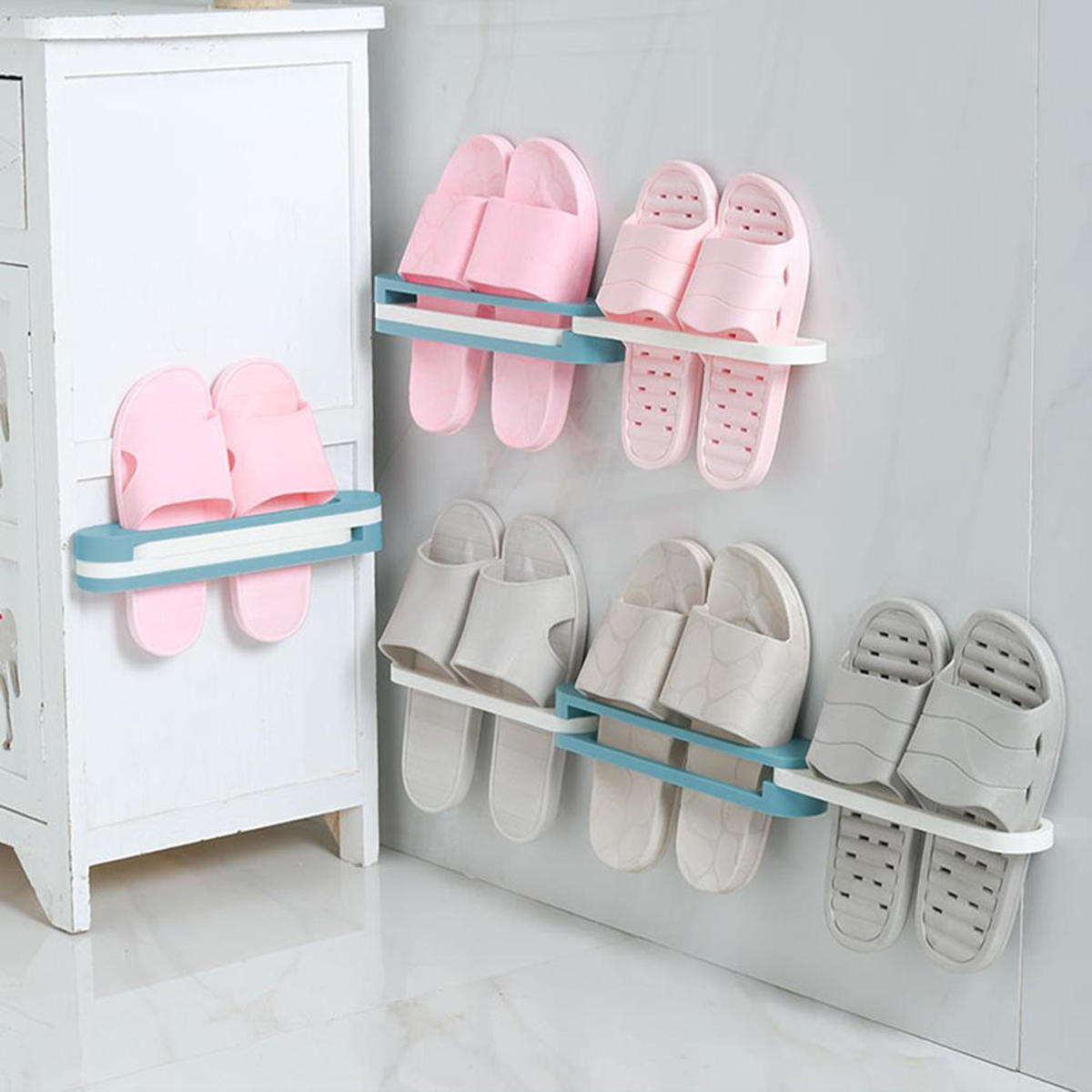 source: banggood.com
There is nothing wrong with going with traditional storage options especially when they are super effective. The open shoe rack outside the house is used for ages and is one of the most functional and easy ways to store your everyday shoes. Just make it more elegant and practical by adding some additional features such as plants and a side table for wearing it comfortably.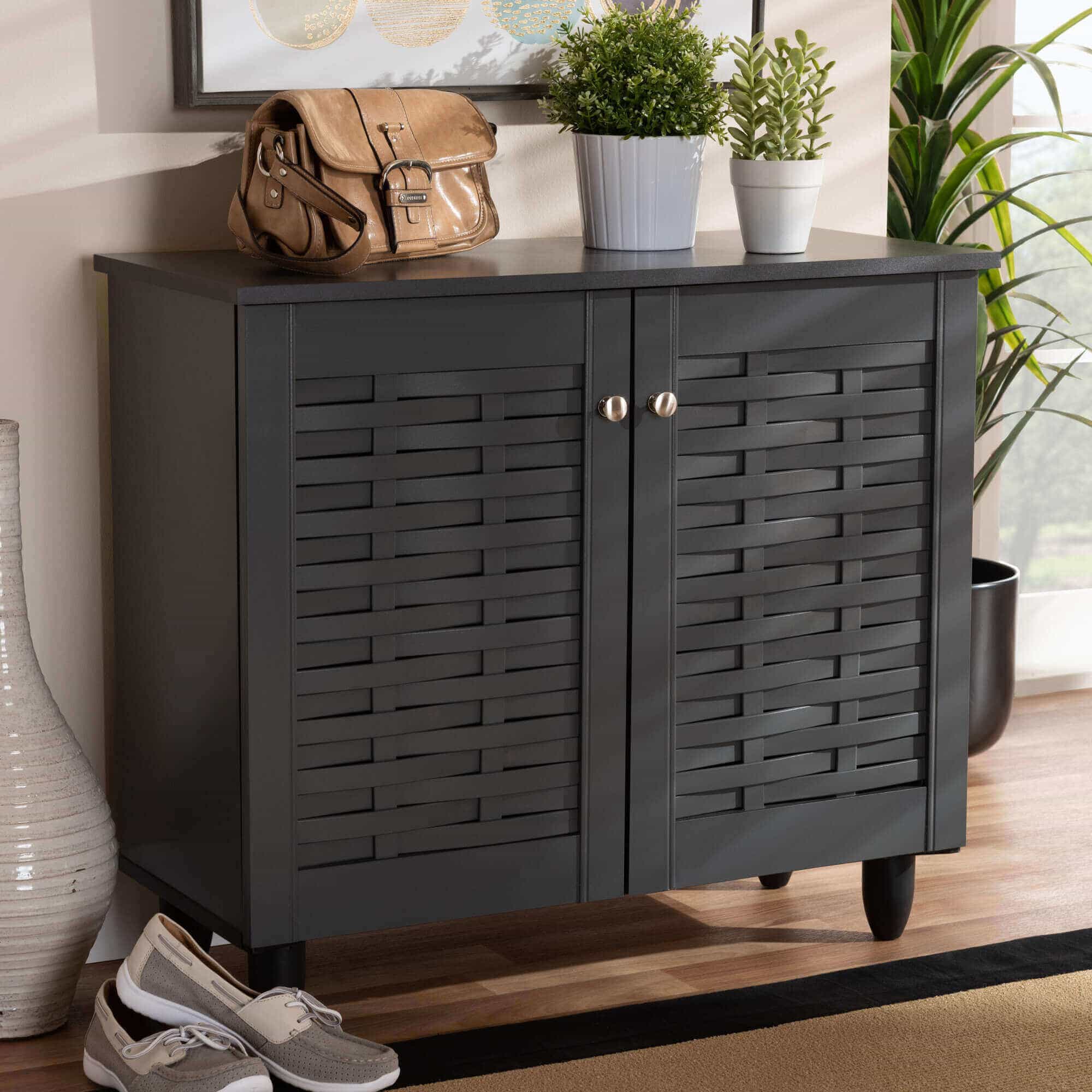 source: birchlane.com
Are you one of those who like to make a statement by wearing the most appropriate shoes and also the classiest ones? Well, you can do that with your shoe storage cabinet also. Create a customized cabinet with the country-style design by pairing the same with other displays such as plants, lanterns, hooks to hang hats and coats and so one. This will be more than a shoe storage area trust us.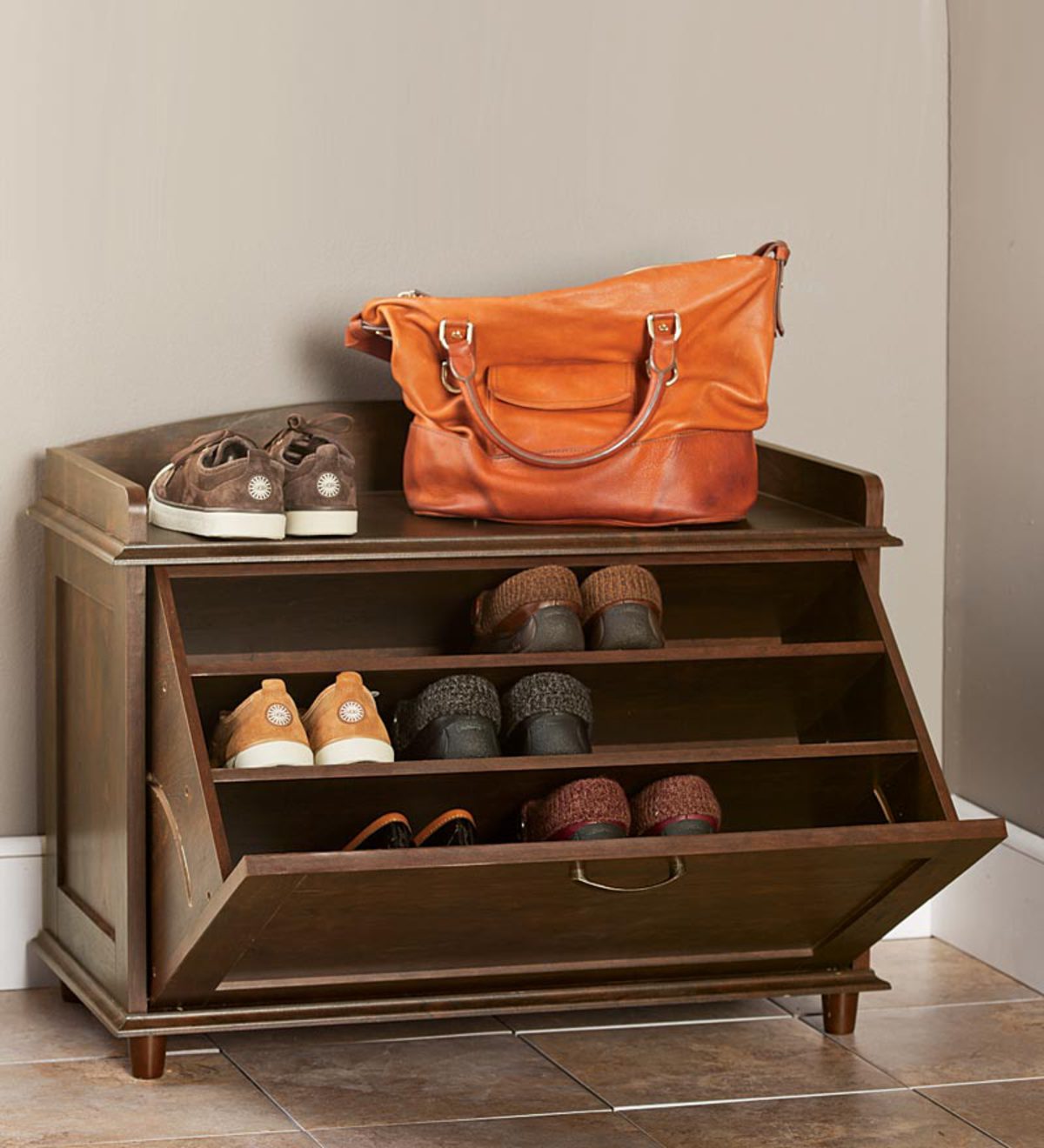 source: plowhearth.com
There are many other options to go for shoe storage from having an adhesive shoe organizer that lets you hang the shoe on the wall to having a shoe ottoman to shoe drawer to a huge walk-in closet shelf. Options are many; just choose the most functional one for you!