Audacity is envisioned to be the best open-source and free audio editing tool for Windows, macOS, and Linux users. Since its release, over 114.2 million people have used it for recording live audio recording. However, the new Audacity 3.0 update has sparked data security concerns among users.
Many users have switched to alternative audio recording apps considering Audacity as "spyware". The Audacity developers are now collecting music editors' data to enhance their app experience. 
Are you an app designer or developer? You must know how important app analytics is for its functionality, which is another reason Audacity tracks your data. 
Let's learn about the Audacity 3.0 data collection policy and why it is receiving criticism from users:
When Did Audacity Renew The Data Collection Policy?
source: pinterest.com
Audacity updated the data collection policy on July 2nd, 2021. Muse Group, which creates easy-to-use software for musicians, acquired Audacity this year. Data Recovery Dubai confirmed that the only intention behind the acquisition is to improve Audacity's features for a better user experience. 
You must have heard about Muse Group. They are the owners of the guitar chord-learning app – Ultimate Guitar, and they also own the music MuseScore. Interestingly, they know how to make an audio recorder. 
Why Did Muse Group Introduce a New Privacy Policy in the Latest Update? 
Foss Post reported that Muse Group revised the privacy policy to collect some vital details such as crash reports. Additionally, they will check your country-based IP address and the error messages you receive when using Audacity. 
Muse Group also collects details about music editors' device's OS versions and processors. They have claimed that the data collection is for the company's legitimate interest. 
This new data privacy policy ensures that Audacity works properly without glitches.
However, users claimed that the data Muse Group tracks on law enforcement grounds is vague. 
The policy stated that the company collects data necessary for litigation and on behalf of its authorities. But, thousands of Audacity users found this reason for data collection implausible.
Does Muse Group Share the Collected Audacity Users' Data with Anyone?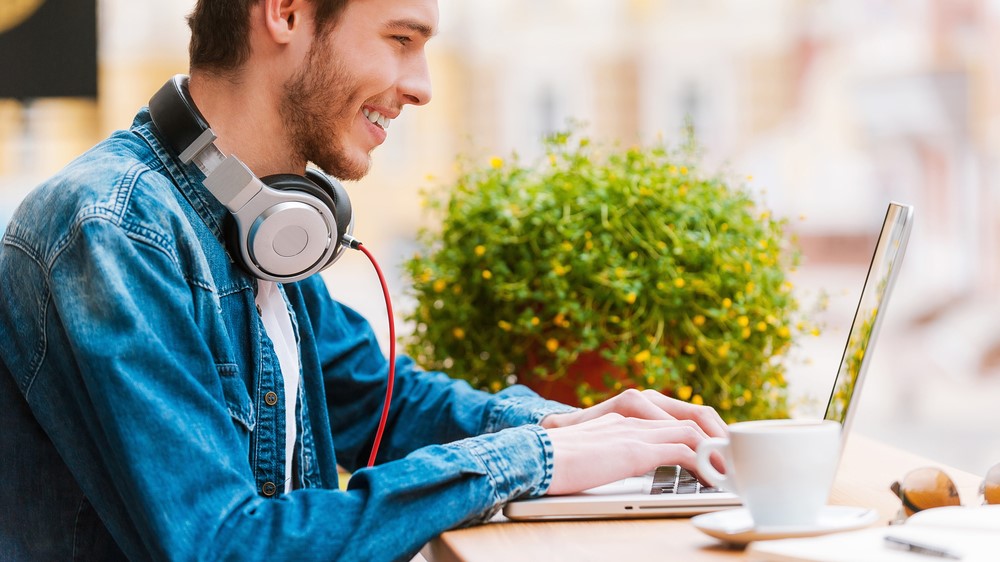 source: pinterest.com
Muse Group might share Audacity users' sensitive data, like IP addresses, with law enforcement bodies. Some claimed that the company collects the data for government or regulatory agencies and country-based courts.
Muse Group also shares users' data with other third parties based on the new data collection privacy. Collecting the app-related data is necessary for its better functionality. However, disclosing the collected data to other agencies or legal authorities is unnecessary. 
We have found that Muse Group shares the data also with potential buyers. Anyone who has your IP address can trace your geographical location. So, this updated data collection policy has become a security concern for many users.
Where Does Muse-Group Owned Audacity Store Users' Data?
Audacity stores users' device OS version and other details on services in the European Economic Area (EEA). Muse Group sometimes sends the required data to their main office in Russia. 
The company's external legal counsel is located in the USA. Muse Group often shares your data with them, and the reason behind it is unknown. However, they implement effective data protection measures when transferring data outside the EEA to countries. 
Not all Windows, Mac, or Linux devices share the same IP address. Thus, Muse Group-owned Audacity traces the IP address identically before it is hashed. It helps app developers to find users' IP addresses when a government agency asks for them. 
Does Muse Group Make any Changes to the Privacy Policy?
Muse Group made significant upgrades to the existing privacy policy. Based on this revised policy, users under 13 can't access Audacity. Using the app under 18 is considered a serious crime as it violates the privacy policy. 
Who restricts Audacity app usage? The General Public License insects everyone who uses the app. It also prevents pre-teen users who try to access it fraudulently. So, looking for an alternative music editor will be the best decision if you're not eligible to use Audacity.
Can Pre-Teens Use the Fork of the Audacity Software?
source: pinterest.com
Audacity users have raised many questions about the new privacy policy changes. Thousands of users have uninstalled the app from their phones to protect their data from third parties. 
However, many users are still accessing Audacity for recording and editing audio. Do you also use this app for live music recording? Use Audacity's fork, which is safe for pre-teens and other users who value their privacy.
Developers will use a source code to design this new Audacity app version. However, Audacity's fork is unavailable for Windows or Mac users. So, you must use an antivirus program when using Audacity until its fork arrives. 
Do you use Audacity on your desktop? Enable the Firewall feature to secure your home network from security vulnerabilities. Otherwise, Muse Group can check your IP address and transfer it to governing bodies. Turn off the router if you don't require internet access to perform essential office work. 
5 Easy Ways to Know Whether Audacity's Spyware Accusation is Legit
Open-source editing tools like Audacity are reliable and should never be considered spyware. Muse Group clarified that users made false accusations of stealing their data. So, there is no such reason to stop using the Audacity app.
Here are the easy ways to find out whether Audacity is spyware or safe to use:
1. Slow Device Speed and Performance
Is your Windows PC running slowly? Is it taking time to boot? If yes, the Audacity app might contain spyware or virus. However, the device might run slow for other reasons, like insufficient storage space. So, upgrade the hard drive or RAM if Audacity doesn't have spyware to fix the problem.
2. Random Pop-Up Ads
Does Audacity display frequent malicious ads when editing any audio? There is a high chance that it has spyware. However, the music editor is safe if it doesn't show any ads or causes screen freezing problems.
3. Battery Drainage Issues
source: pinterest.com
Your Windows or Mac laptop will consume more power when spyware is installed. Thus, if you encounter a battery drainage issue, the Audacity app can be blamed. Remove Audacity from the device to conserve the device's battery. However, the problem lies in the laptop settings if the error persists.
4. Unrecognisable Apps and Web Pages
Do you get a "no storage space" message after installing Audacity? It might be because the spyware has automatically installed third-party apps. 
Besides, you will notice unrecognised web pages on the browser's Bookmarks tab. However, the absence of unwanted apps or web pages indicates Audacity isn't spyware.
Other Signs that Indicate Audacity isn't a Spyware
Spyware always uses a spoofed browser to access your sensitive data. Hence, Audacity might have spyware if you're having difficulty accessing password-protected apps. However, the music editor is safe if you can easily open the password-enabled apps.
Disabled anti-virus software is another sign that Audiaty contains spyware. Do you receive strange text messages or emails? It indicates the app steals your confidential data without your acknowledgment. 
However, users reported that it doesn't disable their anti-virus program or send suspicious messages. So, you can install and use Audacity without compromising data safety.