Many decisions need to be made when owning a property. The most crucial one is choosing the right plumbing services.
Plumbing problems can cause massive damage and disrupt your daily routine, so it's essential to choose a plumbing company you can trust. The Bureau of Labor Statistics states that the plumbing industry will grow by 24 percent by 2024.
This post will discuss the benefits of choosing expert plumbers for your property.
They Will Save You Time And Money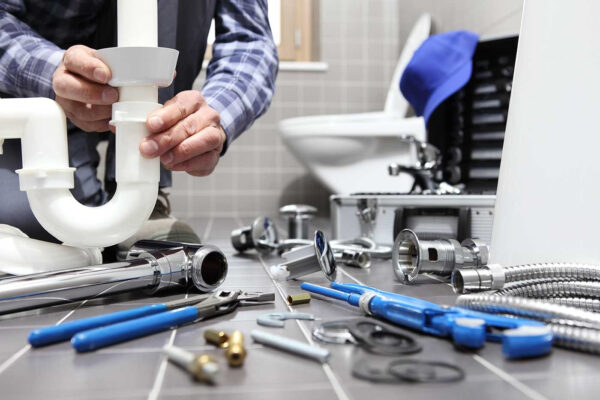 source: southendplumbingllc.com
The significant advantage of hiring an expert plumbing company is saving you time and money. Plumbers have the knowledge to fix any plumbing problem quickly and efficiently. It means you won't need to spend hours trying to diagnose the issue or, worse, making expensive mistakes.
Additionally, plumbers are familiar with local building codes and regulations. If they install a part or fixture that isn't up to code, your home could be at risk for significant damage.
In this process, you will not only lose out on money, but also waste time in reworking the issues.
You can avoid this by simply hiring an expert plumbing company from the start. By choosing an experienced plumbing company, you can be confident that the job will be done in the first instance, saving time and money in the long run.
Every state has its own laws and regulations regarding plumbing and maintenance works in homes and offices. An experienced plumber will have the right knowledge and information about these rules and work accordingly.
They Have The Latest Equipment And Technology
source: pinterest.com
Professional plumbing companies continually invest in the latest technologies and equipment. It means they can handle any repair or installation, no matter how complex it may be.
Having access to the tools and technologies allows plumbers to work more efficiently, leading to lower costs. These special techniques can help plumbers find the core problem and resolve it quickly.
When you choose a professional plumbing company, you can be confident that they will have the resources to handle a job, big or small. Special equipment includes video inspection cameras, trenchless sewer repair, and hydro-jetting.
a) Video-inspection Cameras: These small cameras are mounted on long, flexible rods. They allow plumbers to see inside your pipes without any excavation.
b) Trenchless Sewer Repair: This new technology allows plumbers to repair your sewer lines without digging up the yard.
c) Hydro-jetting: This is a process that uses high-pressure water to clear clogs and obstructions from your pipes. It's much more effective than using a plunger or chemical drain cleaner.
They Have Experience
source: pinterest.com
Expert plumbers who work for a professional company have likely seen it all. They've dealt with every possible plumbing problem and know how to fix it quickly and efficiently.
For example, if you have a clogged drain, a professional plumber will know exactly what to do to clear it. They'll also recommend ways to prevent it from happening again in the future.
Hiring a professional plumbing company is always the best choice for your property. With their experience and access to the latest technologies, they can handle any repair or installation, no matter how complex it may be. Choose a professional plumbing company and enjoy the peace of mind that comes with knowing your property is in good hands.
They Have A Warranty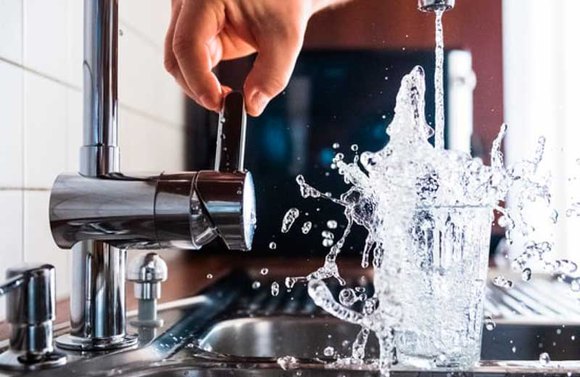 source: pinterest.com
When you hire a professional plumbing company, they will stand behind their work with a warranty.
It means if anything goes wrong during repair or installation, you can call them, and they will come out to fix it at no additional cost.
A warranty gives you peace of mind as you won't be stuck with a bill for repairs if something goes wrong. A warranty will include:
-The length of the warranty
-What is covered by the warranty
-Who is responsible for repairs
Professional plumbing companies offer a range of services, from simple repairs to complete installation. No matter what your needs are, they have you covered.
They Are Licensed And Insured
source: thebalancecareers.com
When you hire a professional plumbing firm, you can be confident that they are licensed and insured. You won't be held responsible.
Most states need plumbers to be licensed, which means they have passed a competency test. Professional plumbing companies always adhere to the highest safety standards, so you can rest assured that your property is in good hands.
Conclusion
With some of these benefits of using expert plumbing services, it's time to decide if it is the choice for you. Consider all your needs and wants, and then contact a few different companies to get quotes.
It is essential to verify a plumber's license and certification to ensure a good-quality repair service at reasonable rates.