Exhibitions are the most useful marketing tool for any company. It is a way to showcase the brand and make the visitors aware of features and products or services. Not only companies but visitors also benefit from various exhibitions like gaining knowledge of different fields and getting new social connections. Today, we are going to talk about the best exhibitions in the USA in 2023.
You may promote your company to a larger audience and make them aware of your product and service by taking part in the best exhibitions in the USA. Before releasing their product to the broader public, exhibitors may hold events to get business or general feedback about their offering, depending on the type of industry.
Best Exhibitions In The USA
We've compiled a list of the standout events from the first few months of this year in New York City, Los Angeles, and a few other U.S. cities. Consider this your grab-bag guide to the season's must-see exhibits, and check back frequently.
Edward Hopper's New York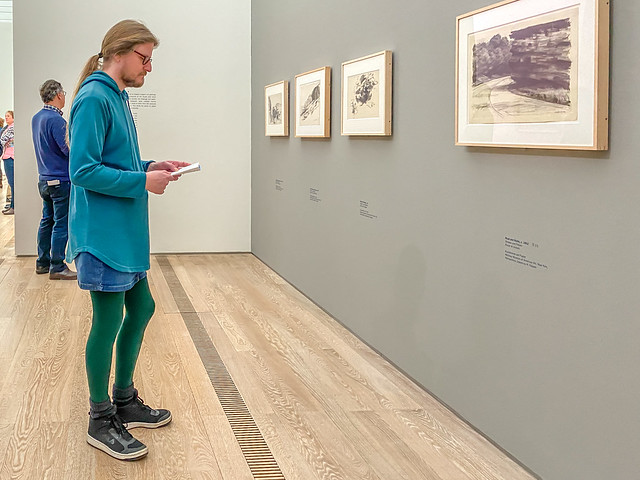 source: pinterest.com
Date: 5 March 2023
Location: New york
It is an exhibit at the Whitney Museum of American Art in New York City. The exhibit explores the life and works of the renowned American artist, Edward Hopper. Visitors to the museum will have the opportunity to view some of Hopper's most iconic works, such as Nighthawks, Morning Sun, and Room in New York. This is one of the best exhibitions in the USA that features photographs and other works of art inspired by Hopper's paintings.
In addition, the exhibit will include Hopper's papers, letters, and sketches, giving visitors a unique insight into the artist's life and creative process. Edward Hopper's New York is a must-see for any fan of Hopper's work and will be on view now through March 5, 2023.
Mold-A-Rama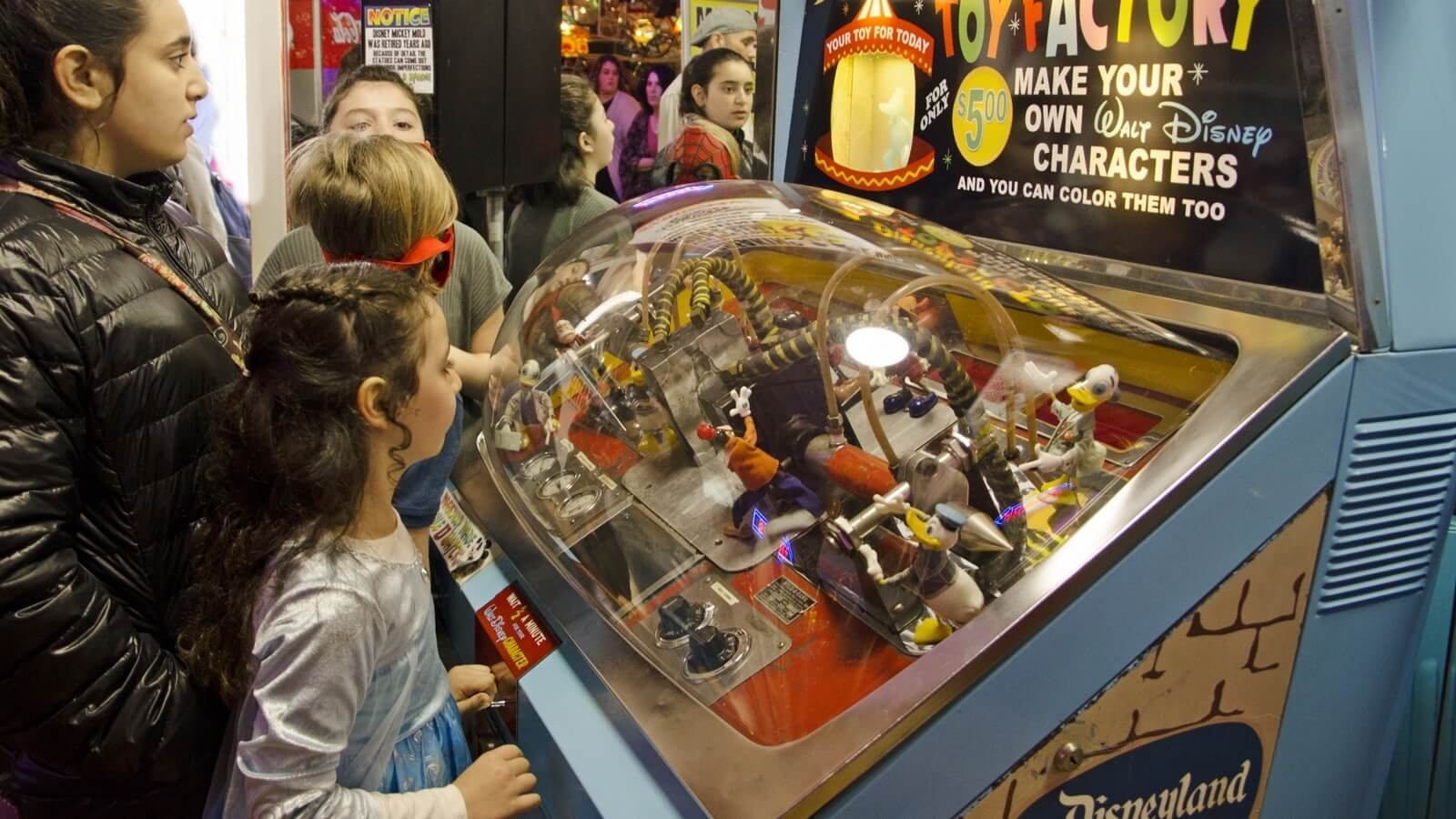 source: pinterest.com
Date: Now open through Fall 2023
Location: Chicago
It is the most awaited exhibition of 2023. As a permanent exhibit at the Museum of Science & Industry, Chicago, celebrates the creative and inventive process of plastic injection molding. This iconic and beloved vending machine, found in zoos, museums, and shopping malls across the United States, creates a three-dimensional replica of an object or creature within minutes.
Through the Mold-A-Rama, visitors can experience the process of plastic injection molding and gain insight into the technological advances that have revolutionized the manufacturing industry. This interactive exhibit also explores the history of the Mold-A-Rama and its impact on popular culture.  
From the iconic shapes, it creates to the collectible souvenirs it dispenses, the Mold-A-Rama has become an American pop culture icon. The mold-A-Rama exhibit is a must-see for anyone interested in the history of plastic injection molding and the influence of the Mold-A-Rama on popular culture.
SHARKS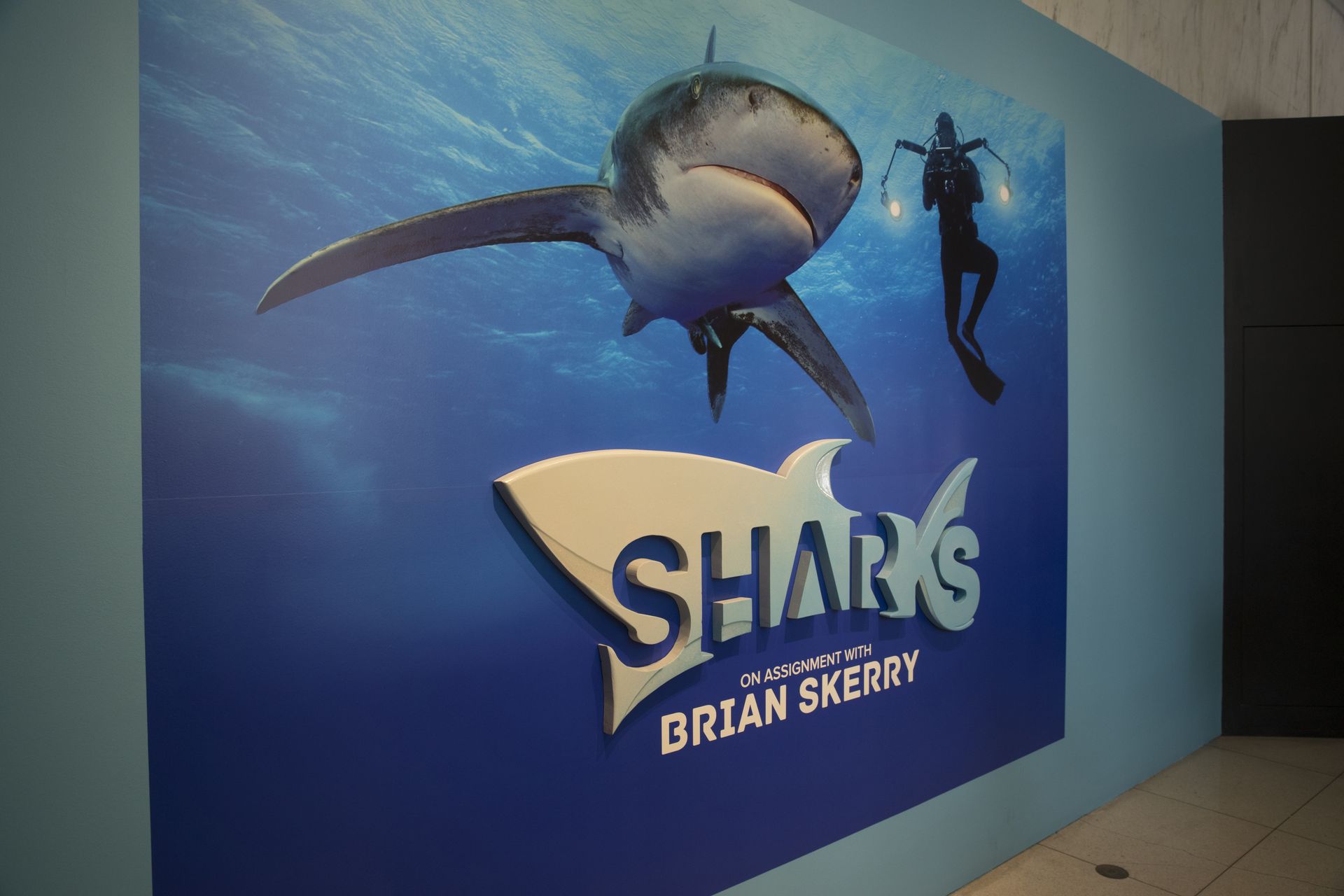 source: pinterest.com
Date: Now Open till November 2023
Location: American Museum Of Natural History, New York City
One of the best exhibitions about sharks that visitors of all ages will find fascinating. The exhibit includes a wide variety of shark specimens, interactive activities, and educational displays. Through engaging activities, visitors can learn about the anatomy, behavior, and habitats of sharks.
Visitors can also explore the museum's collection of fossilized shark remains to discover how these creatures have changed over time. In addition to learning about sharks, visitors can also learn about the importance of conservation and the need to protect these important creatures.
The exhibit also offers an opportunity to view rare footage of sharks in their natural environment. With the help of knowledgeable museum staff, visitors can gain a greater understanding of the fascinating and often misunderstood world of sharks.
Senga Nagundi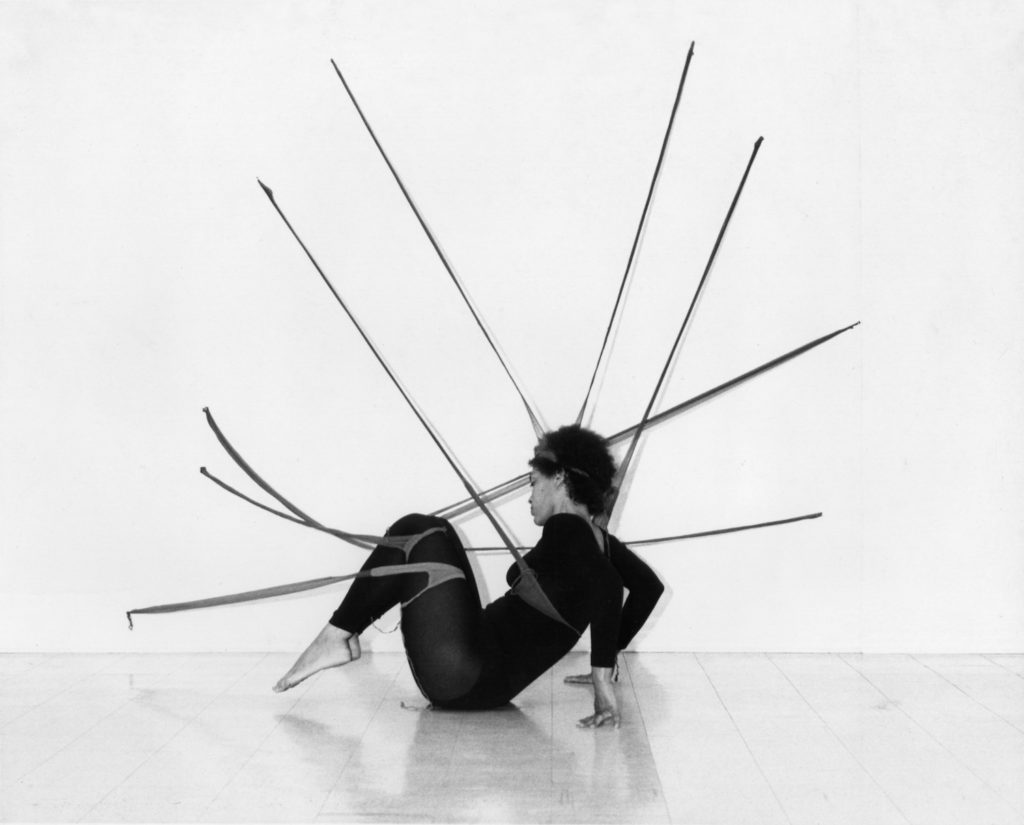 source: pinterest.com
Date: Starting From February 17, 2023
Location: New York
Senga Nengudi is a renowned American artist whose work focuses on the body and its relationship to space. Through her sculptures, installations, and performances, Nengudi examines how the body can be both liberated and constrained by its environment. 
Her work has been featured in numerous solo and group exhibitions around the world, including the Venice Biennale, the Whitney Biennial, and the Documenta in Kassel, Germany. Nengudi's works often take on a playful, improvisational quality, incorporating everyday materials such as pantyhose and sand. This one will be a part of those exhibitions in the USA.
Through her work, Nengudi seeks to explore the boundaries between art, performance, and every day, creating new possibilities for self-expression. In addition to her artwork, Nengudi is also a vocal advocate for African American and women's rights, using her art to raise awareness about issues of race, gender, and social justice. Her works will be on view at Dia: Beacon in Beacon, New York for the long term, starting February 17, 2023.
The EJ Hill Brake Run Helix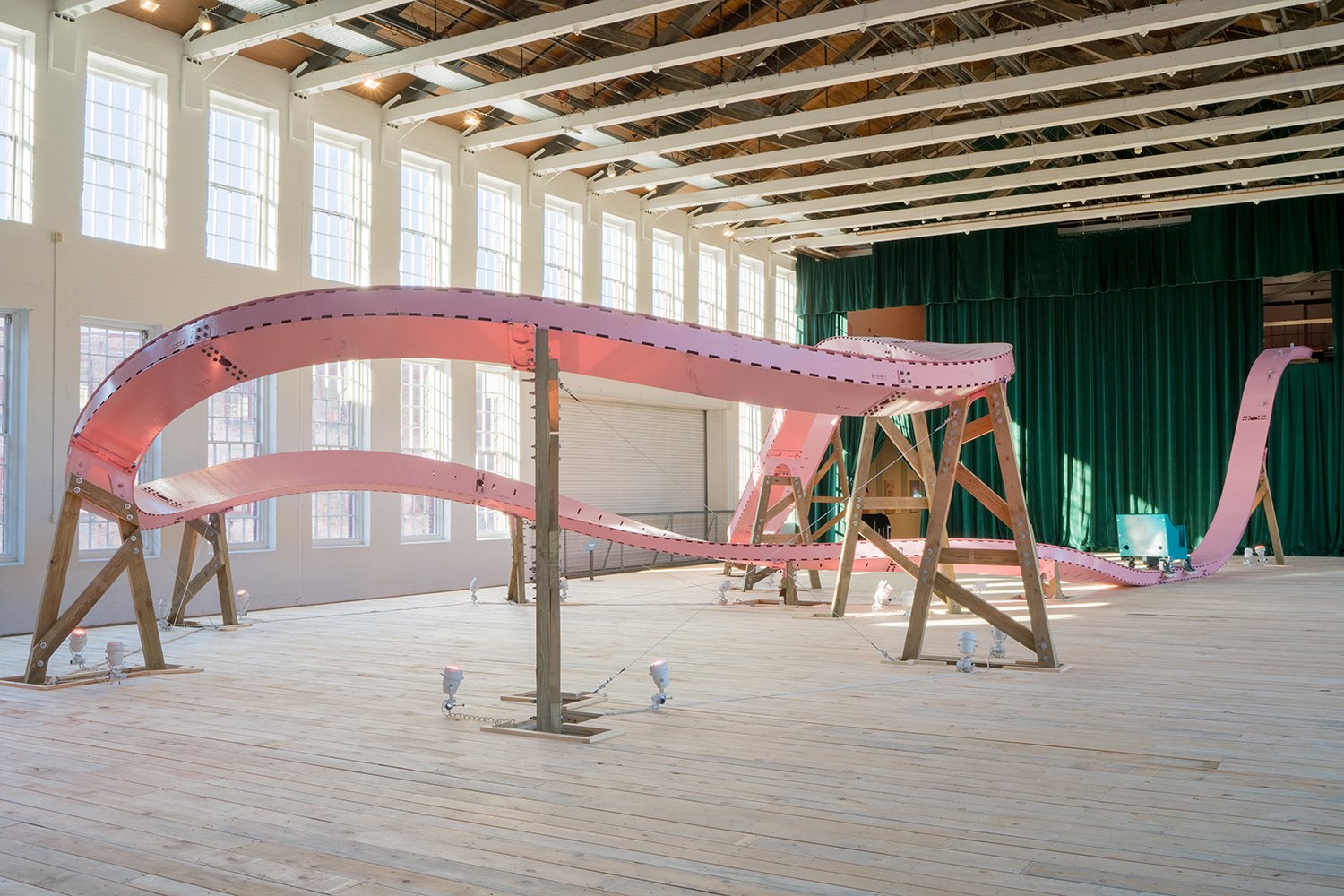 source: pinterest.com
Date: Now open till January 2024
Location: Massachusetts
It is an outdoor public artwork at MASS MoCA in North Adams, Massachusetts. The artwork is an interactive sculpture that encourages visitors to explore its curving paths, connected by platforms and ramps. The structure is made of steel and wood, and its surface is coated with colorful epoxy. 
The design of the sculpture is inspired by the natural forms found in the nearby Hoosic River, as well as the history of the local industrial landscape. Visitors can explore the Helix by walking, running, or biking around its paths, or by simply sitting and taking in the view. 
The sculpture provides a unique and dynamic environment for visitors to interact with the natural and built environment of the area. The EJ Hill Brake Run Helix is on view now through January 2024 and is sure to be an engaging and memorable experience for visitors.
Karl Lagerfeld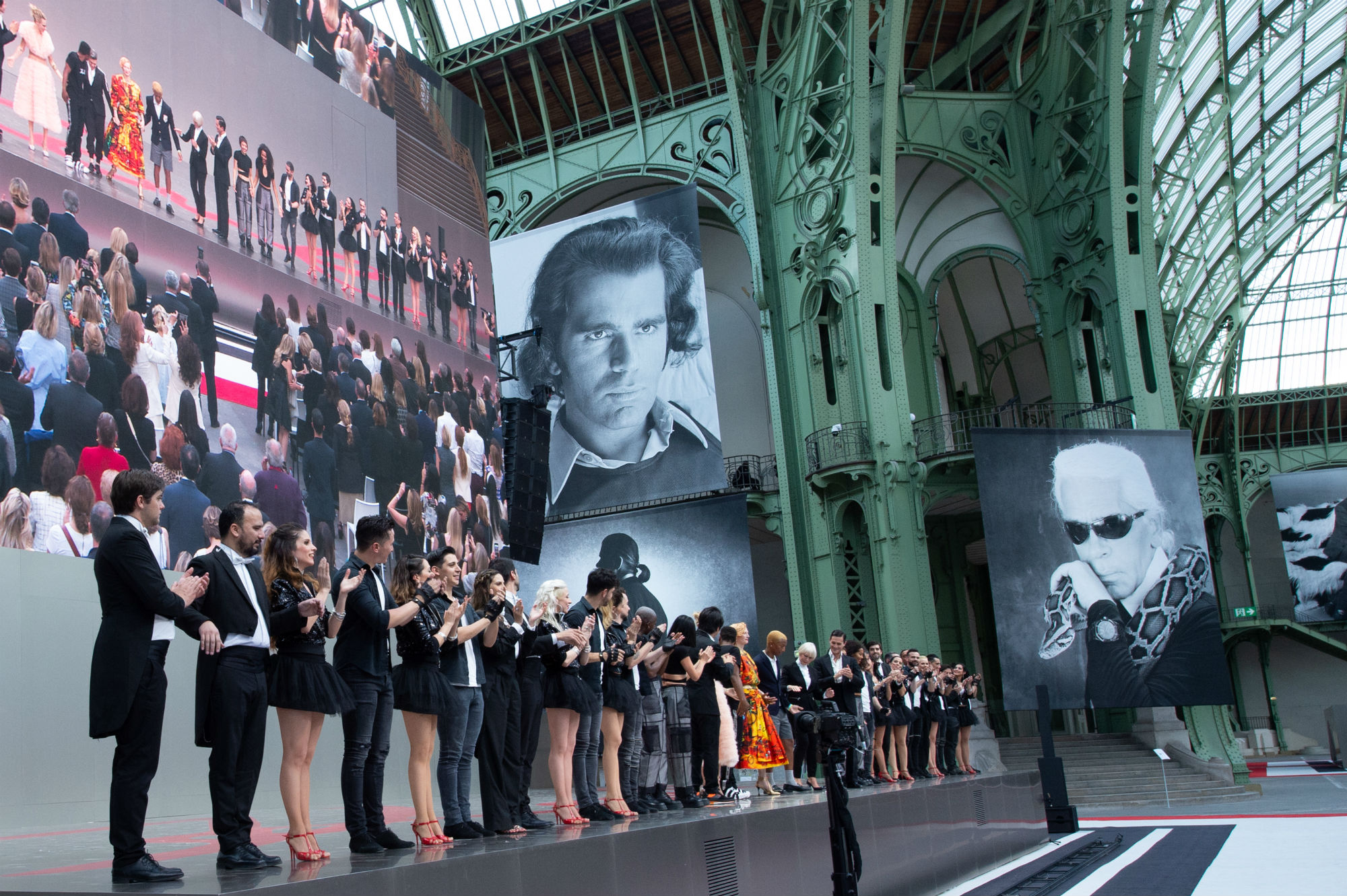 source: pinterest.com
Date: May 5 To July 16, 2023
Location: Metropolitan Museum of Art, New York City 
He is one of the most influential fashion designers of the modern era. His creative vision, unique style, and innovative approach to fashion have made him a leader in the fashion world. His career spans over five decades. He has designed for some of the world's most prestigious fashion houses including Chanel, Fendi, and Chloé. He is known for his impeccable tailoring, exquisite materials, and masterful silhouettes.
The Metropolitan Museum of Art in New York City will be honoring Karl Lagerfeld with a retrospective exhibition. This exhibition will showcase a range of pieces from Lagerfeld's collections throughout his career. It will be the first comprehensive look at the designer's works in the United States. Also, it will be an opportunity to appreciate his distinct aesthetic and its impact on modern fashion. 
The exhibition will feature both clothing and accessories, as well as photographs and sketches. It will also feature a selection of rare pieces from the designer's archives. This exhibition will be a line of beauty and a tribute to the late designer.
Henry Taylor: B Side
source: pinterest.com
Date: Now open till April 30, 2023
Location: The Museum of Contemporary Art, Los Angeles 
Henry Taylor is an American artist who is renowned for his colorful and deeply personal portraiture. His works often explore themes of social justice, family, and the African American experience. At The Museum of Contemporary Art, Los Angeles, his B Side exhibition offers a more intimate look at his practice. 
Through a series of paintings, sculptures, and installations, Taylor shares a variety of personal stories and perspectives. His works reflect his commitment to creating an honest dialogue around identity, race, and history.
The exhibition is a celebration of the artist's commitment to creating a vibrant and diverse representation of humanity. With this exhibition, Taylor invites viewers to join him in examining the complex and often painful histories of African American people. The works in the exhibition provide an intimate and powerful look at the lives of the artist and his family. Through his art, Taylor offers a unique perspective on how we can move forward together.
Conclusion
This collection of best exhibitions in USA 2023 offers a wide range of possibilities to be inspired. If you want to reignite a sense of wonder, follow the career of an accomplished artist. Learn something new and make new professional relations.  Visit the exhibition that excites you and explore a new world of thinking and innovation. Also get more ideas from Live Enhanced.