The days are much shorter now and the weather has been getting colder. That only means one thing – winter is coming. Ladies down jacket, a pair of weather-resistant boots and layers and layers of comfortable clothing, you will need some of these to prepare your closet for winter's typical and brutal temperatures.
Some of these staples will not only help your body retain heat for when you're outside, but would also give your seasonal wardrobe fashion a stylish twist.
We strongly encourage you to build your winter wardrobe and take into consideration your lifestyle and personal needs.
Over-the-Knee Boots
Tall boots would make your legs warmer, that's why women gravitate more to these. Both knee-high boots and over-the-nee boots can be worn not just for casual looks but for dressier looks as well. There are so many possibilities out there. However, remember that suede doesn't really go with the messy weather so it's best to choose one that wouldn't make you regret purchasing one in the first place.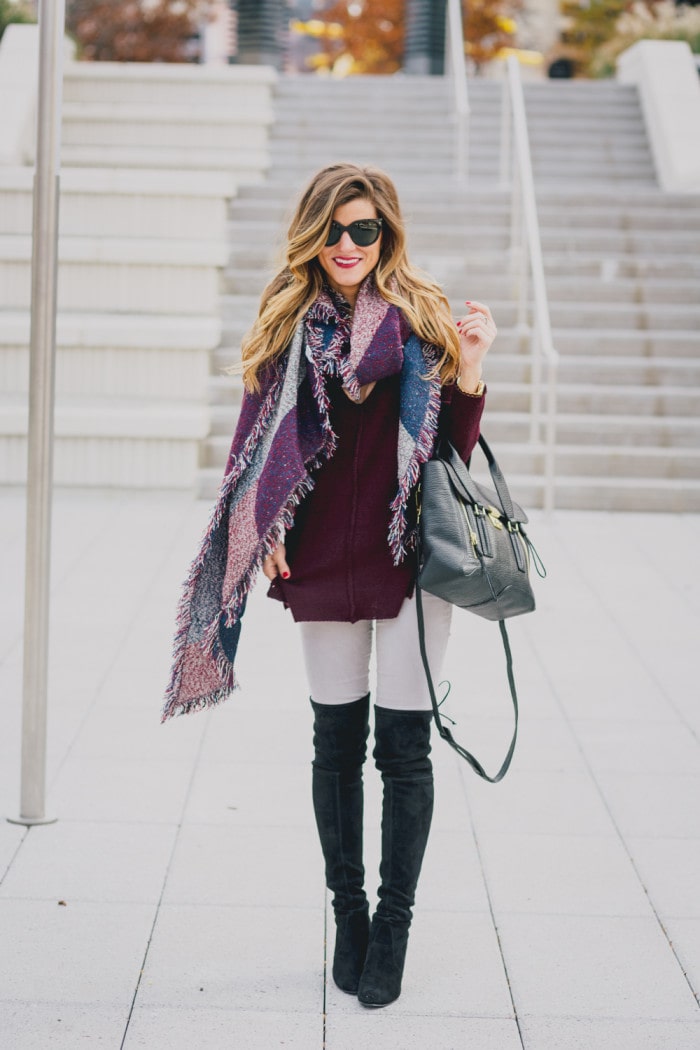 Image Source: BrightonTheDay
Skinny Jeans
No closet is ever complete without a pair of skinny jeans. Thanks to the silhouette that it gives your body when bundled up with so much layers, skinny jeans are your perfect go-to bottoms for the cold winter days. For the winter, women tend to stick with heavier fabrics and darker colors. Keep your light wash jeans and save them for spring and summer, as darker washes are more appropriate for November and December days.
Image Source: Glamour
Snow Boots / Rain Boots
The weather is unpredictable these days, that's why it's always handy to keep snow boots with you. you should have a reliable pair of snow boots to combat whatever wet weather – be it snow, freezing rain or even sub-zero temperatures. If you live in the warmer states and countries, rain boots would definitely suffice. When it's cold, just put on some thick socks.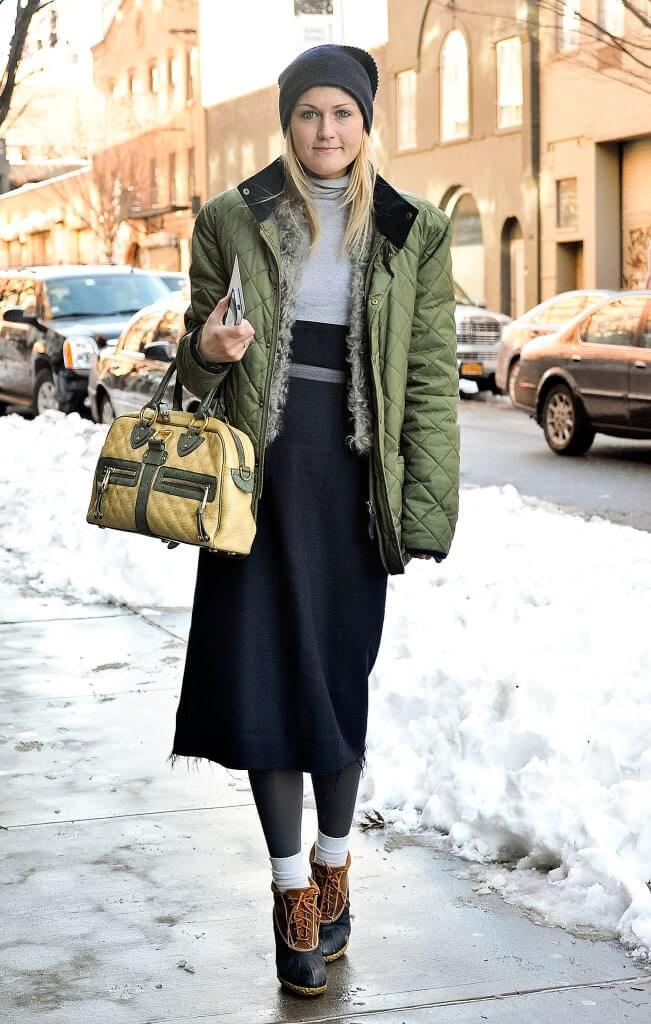 Image Source: Closetful of Clothes
Cashmere Sweater
A cashmere sweater adds an extra oomph to the usual chunky and cuddly sweater we all have worn out off. Though we can't really stop you from wearing your handy fisherman sweater, you must invest in a cashmere sweater for special days. You can wear this with just about anything. Let's take cue from the celebrities where they wore this with boyfriend jeans for casual days and a pleated skirt for the coming holiday parties.
Image Source: ExtraPetite
Ladies Down Jacket
A down jacket is a warm jacket that is created with either nylon or polyester and then filled with soft feathers. The down jacket is designed to fit a wide range of styles for many different activities. To create a chic look with your winter outfit, choose a bold-colored jacket or a khaki down jacket to add to any outfit.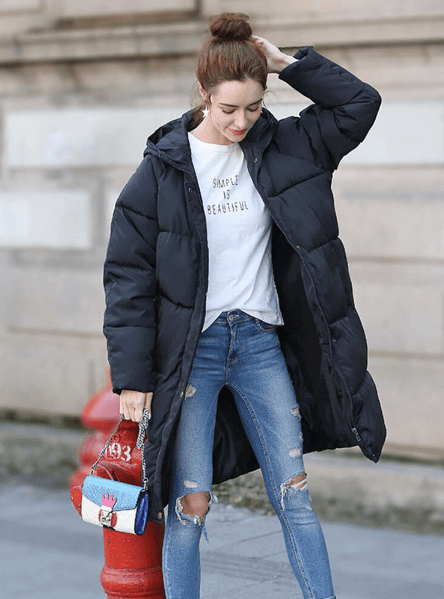 You can purchase a similar one by visiting at Talever.com
Wrap Scarf
A huge scarf that's draped around your front isn't only practical for the colder months, but it also gives your outfit an added twist. They're the easiest to add to any outfit. Infinity scarves are the easiest and gives all the help any ensemble needs.
Image Source: Megans Moda
Leather Jacket
Turn any winter outfit from drab to fab with the edgy and cool leather jacket. Toss it over your jeans and some t-shirt for the weekend and maybe blouse and cute trousers for a night out. you won't have any problems with this very cool ensemble.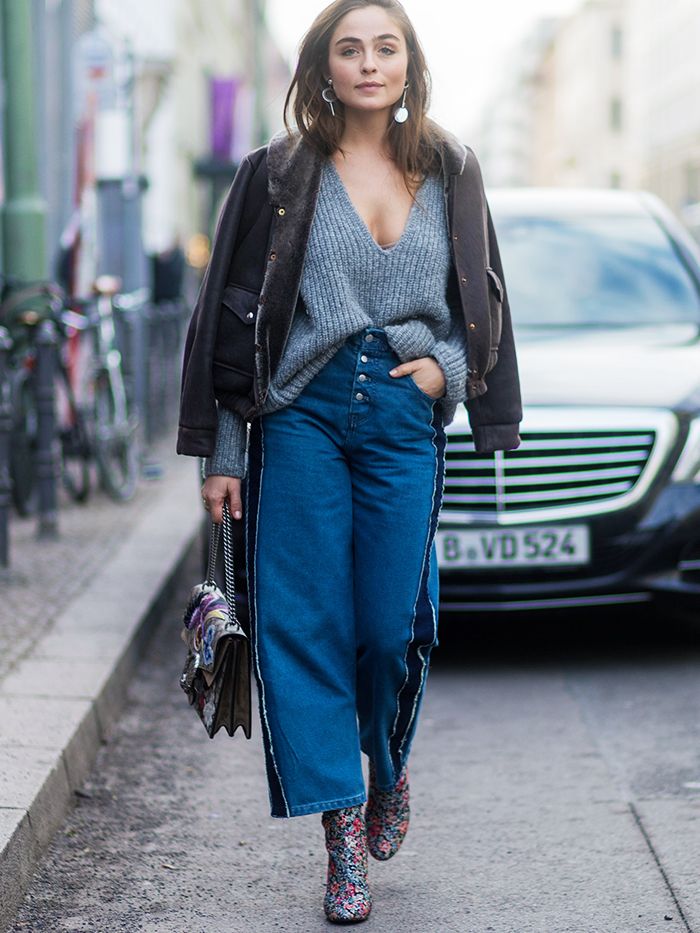 Image Source: WWW UK
Classic Wool Coat
When deciding on what type of coat to invest it, the wool coat is one of the most hard-working pieces in every person's wardrobe. If there's one thing you can only have on your winter outfits, it's this. You and this wool coat will be seen by people the most of over the colder months. It's styled to look cute that creates modern silhouettes and bold statement outfits.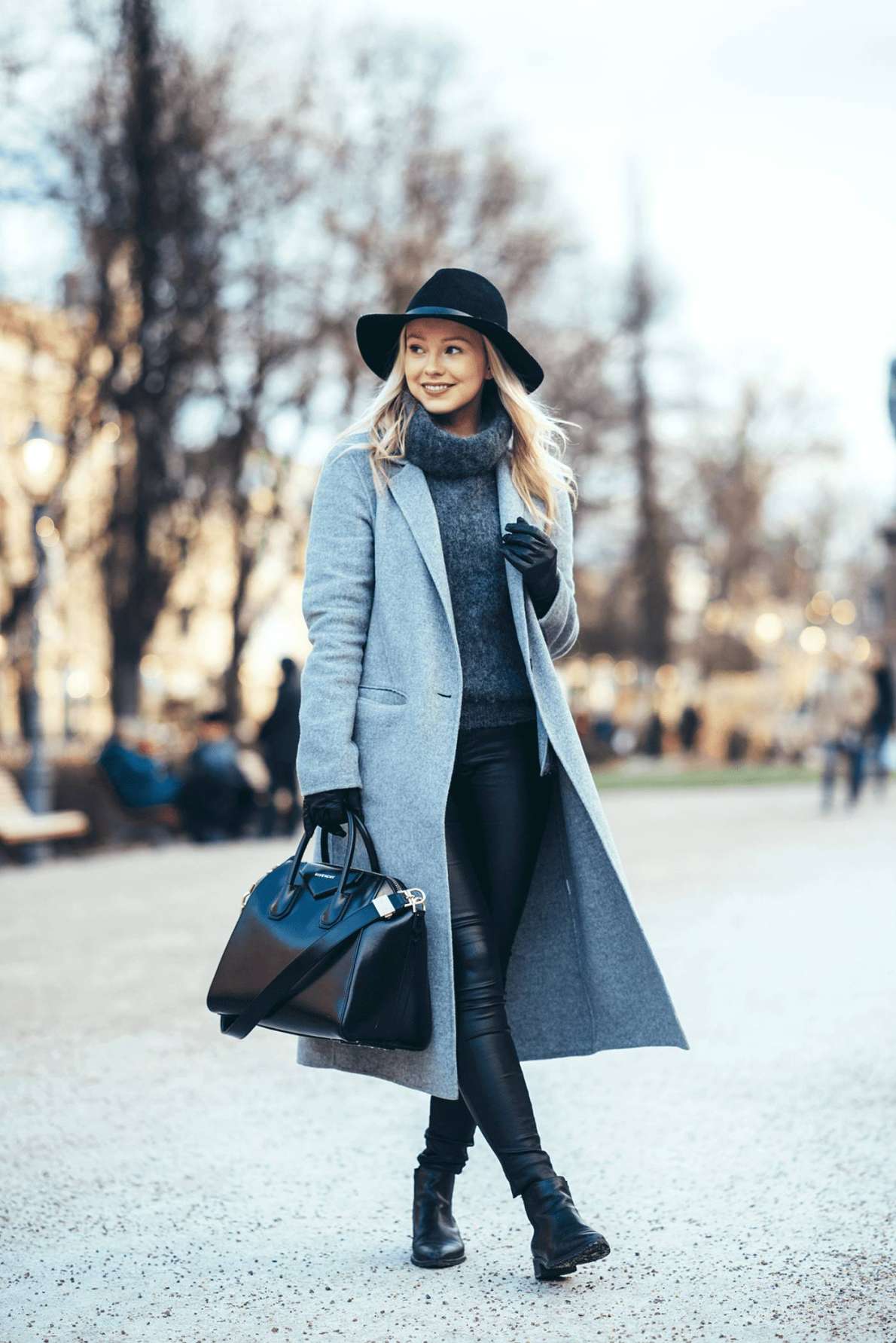 Image Source: Pinterest
Wide-Brim Hat
Forget about the beanie – we all know it could look stylish at times, but did you know that celebrities prefer dramatic wide-brim hats to complete their looks? They're not just for summer anymore.
Image Source: Styleoholic
Touchscreen Gloves
Not only the usual gloves will provide you warmth and hand protection, but gloves specifically that will let you easily navigate or use your phone is the best solution to your winter dilemma.
Image Source: FashionTasty
Neutral-Colored Bag
While it is really essential to own a neutral-colored bag, the list wouldn't be complete without this. You could try styling your outfit with your go-to handbag, a tote bag or even a satchel. it is nice to have some bright-colored in your closet, but the best go-to bag should be a neutral. Think of brown, black, gray and cognac.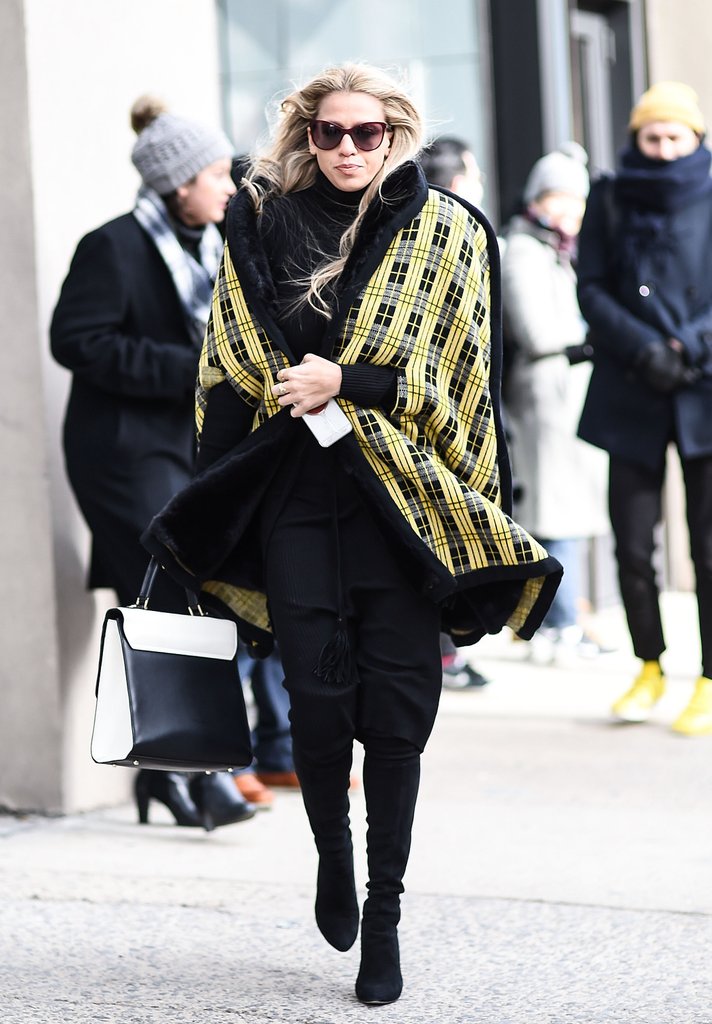 Image Source: Popsugar
Turtleneck Top
A chic turtleneck is dual purpose – heat protector and a style must-have. When in doubt of what top to wear, the turtleneck top is a foundational piece for your winter ensembles, be it weekday or weekend. Also, investing in a turtleneck top will make sure that your neck is snug all winter long, and who doesn't want that? Pair yours with jeans or even pleated maxi skirt for that statement-making look.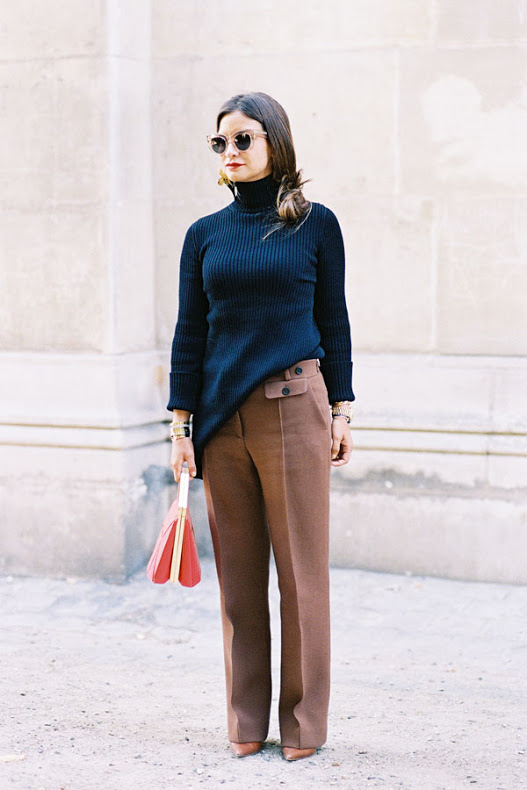 Image Source: Closetful of  Clothes
To survive the cold, one thing you also need is a Vitamin D supplement. This specific vitamin is good for your overall health and could help in making sure your organs can fight the infection.
When you follow these styles and tips, you definitely won't have anything to worry about this winter.