Coastal living comes with a relaxed lifestyle and the freedom to be close to the beach and outdoor activities. When you are thinking about redecorating your home, you might want to bring some of this coastal atmosphere inside. You can make your San Diego home a welcoming abode with a refreshing design that has this coastal atmosphere with a few tips taken from designers that are timeless with a modern flair. 
Less is more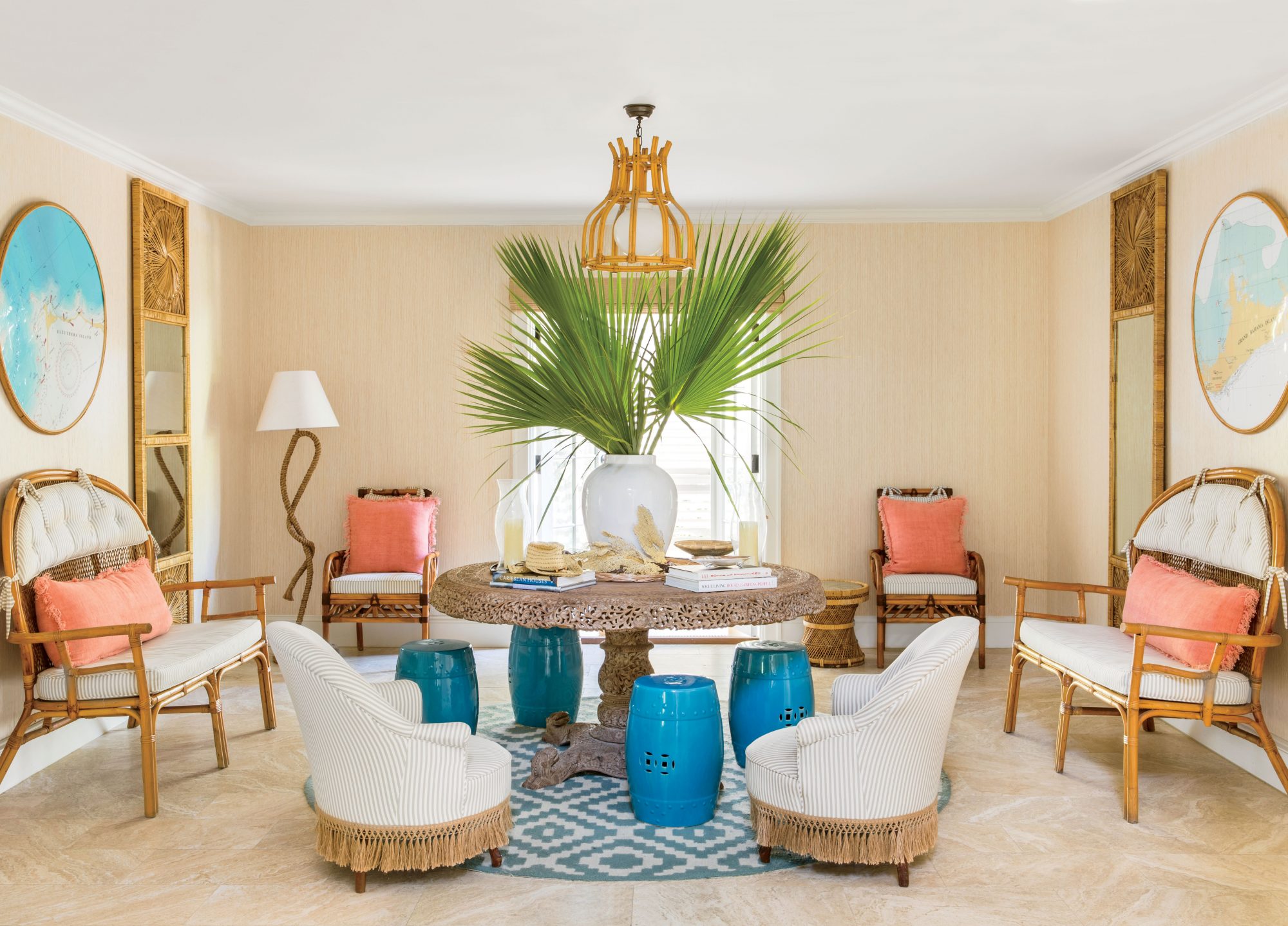 source: pinterest.com
When you are in the process of redecorating, the first step is to get rid of what is bringing your home down. For example, if you want to create a new look for your living room, you'll want to make an honest assessment of everything in the room from books to decorations to pillows on your couch to make room for your new look. If you aren't sure where to put some items, you can put them in a box to reorganize later. You can follow the lead of Marie Kondo and her Kon Mari method to only keep those items that "spark joy." Having a clean slate will be the easiest way to envision your new coastal space.
Embrace summer white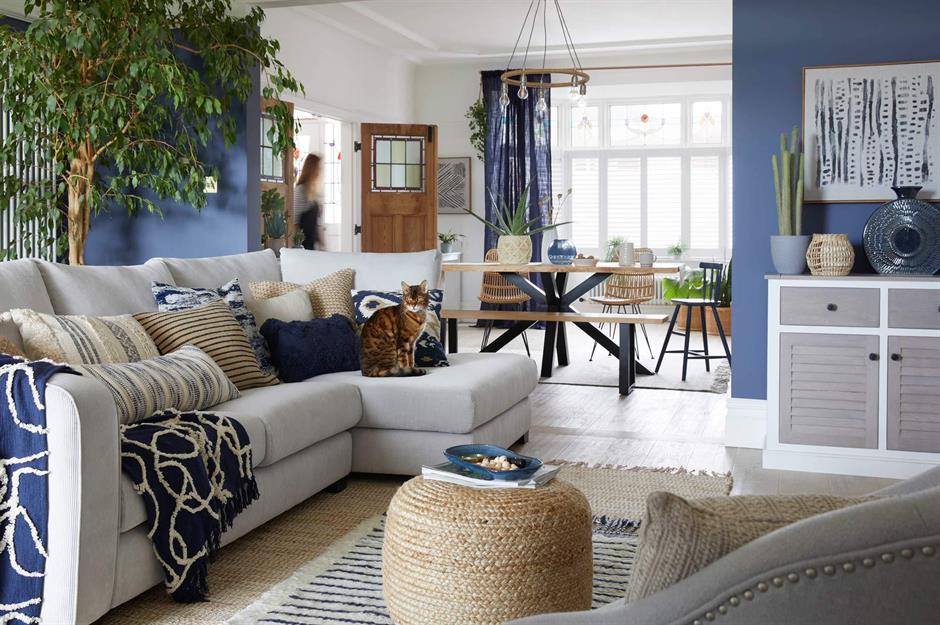 source: pinterest.com
If you want to give your home a quick refresh, you can't go wrong with white. White can make a small room seem bigger, a dark room appear brighter, and at the same time create that coastal glow you are seeking in your San Diego home. If you are thinking of selling your home, white can be a wise choice for staging. In a living room, consider painting walls white, adding white pillows, a coffee table, or if you are brave, white furniture. In your bedroom, a white bedspread or headboard can add a coastal touch. Going all white in your bathroom might include adding white towels or a holder for toothbrushes or soap dispensers. If you do go with white, keep in mind that you may need to clean more often to keep that white glow going.
Bring nature indoors
source: decorilla.com
Decorating your coastal home could be as easy as taking a walk on the beach, to collecting found objects that can bring the calm of the ocean to your home. Shells and driftwood can make for centerpieces on a dining table or coffee table, or even decorating a bathtub. You might also consider glass bottles filled with sand or nautical-inspired decorative ropes. The key is to select a few objects, rather than cluttering your space. Candles can be incorporated with shells for a soothing evening decor theme.
Go green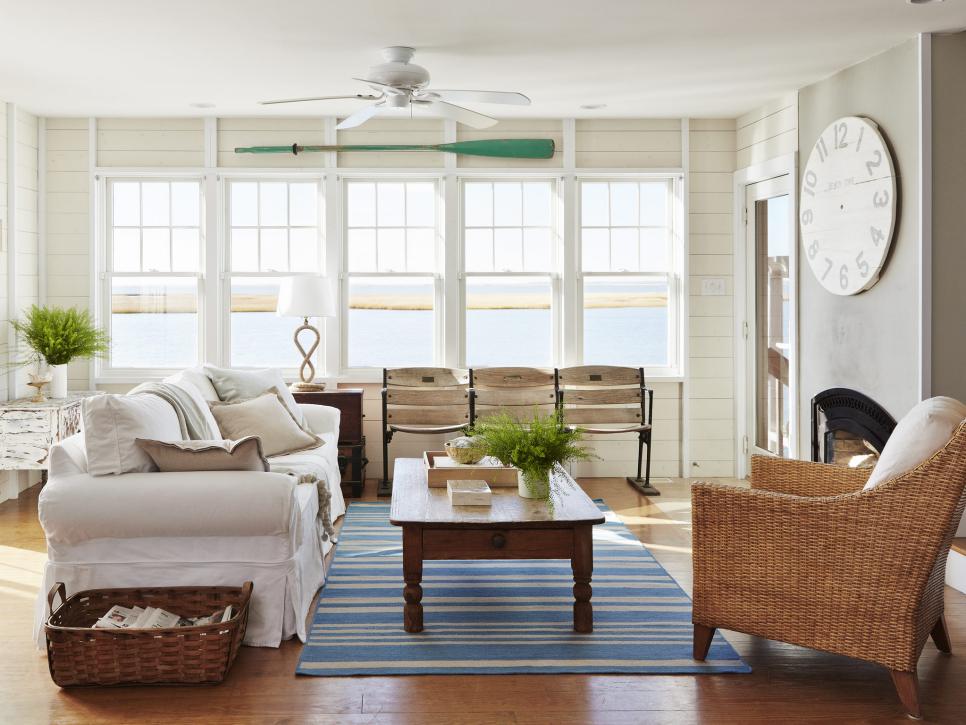 source: hgtv.com
Another easy decor tip is to add more plants. Even if you don't have a green thumb, you can add low-maintenance air plants that you can hang anywhere, even on a wall. Plants help bring oxygen into your home and can add to a relaxed atmosphere in any room in your house. If space is an issue, consider hanging plants — either on the wall or from the ceiling. This is one area where you can get creative to bring a slice of nature indoors.
When you are decorating your San Diego home, remember to let your personality shine to make your home your own.