Decorating your home sounds like a fun thing to do. There are many ways in which you can make your home look and feel like a new one. But most of those methods will require you to spend a ton of money. 
This is the case for everyone who is unwilling to dig a little deeper and do a little research on their own. And we get it, in our busy lives, we seldom have time to ourselves, let alone for the investigation of inexpensive home decor ideas. 
That said, we are here to make things easier for you. In this article, we have constructed a list of items that can help you bring the newness into your home without emptying your bank account. Here is the list of things that you will need to make your home look perfectly new. Let's get started:
Be Creative and Add More Art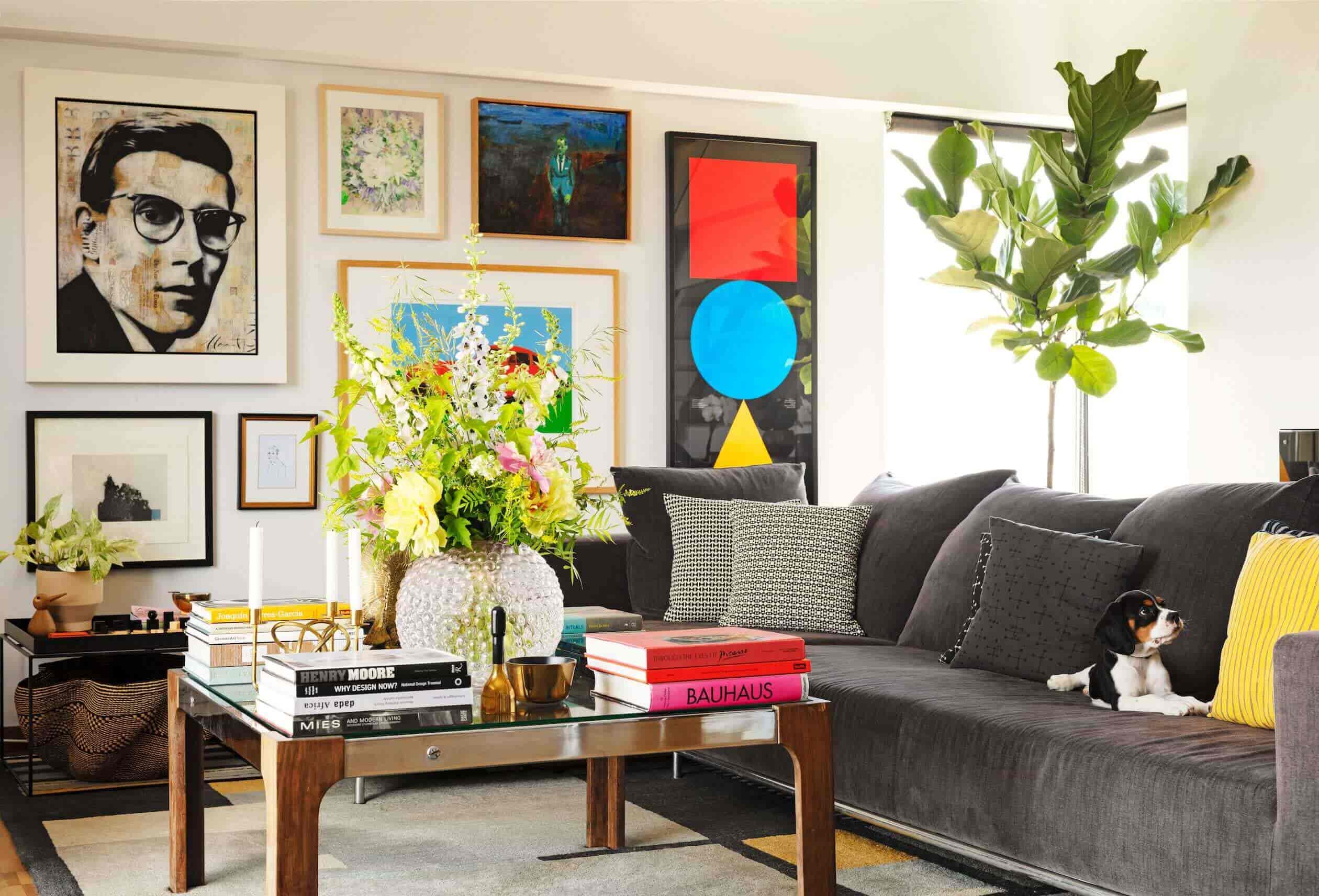 source: hearstapps.com
Life imitates art, a philosophical view that helps you understand art in a better way. And what could be more interesting than making your home look and feel more alive while adding more culture and style to it? Famous art pieces, such as paintings and artifacts, give birth to a new dimension to your home that can make your home feel like a wholly unique experience.
When you come back to your home from work, you'll always find ways to appreciate the beauty of these great works hanging on your walls. Plus, you don't always have to buy expensive works of art. Instead, you can take out some high-quality printouts and frame them to hang in your home. Your friends and family will appreciate this effort while giving yourself more reasons to be happy and content with your surroundings. 
Cozy up the Place With an Electric Fireplace
source: blesserhouse.com
Adding an electric place in your home can bring a whole new look and feel to your home. Moreover, an electric fireplace is a perfect gadget you can add as part of your home decor. However, it will look good in your home and become a functional member that will provide you with essential warmth and coziness in the time of winter. 
Unlike a traditional fireplace, they do not require a hefty installation cost and can be easily installed in your living room, bedroom, or anywhere else you want. Moreover, there are many options available from which you can select the best electric fireplace for your home. Additionally, these hi-tech pieces of technology come with complete safety for your kids and pets, and they can freely play around them. Which you probably won't get with a traditional firewood fireplace. All these reasons make it a perfect choice for you in bringing the newness to your home. 
Buy some new Furniture
source: this oldhouse.com
Just by adding some new furniture to your home, you can completely revamp your home's look. Once you go out in the furniture market, you'll find there are numerous options available for you. You can decide between buying new furniture depending on your tastes and preferences.
However, you can look for minimalist-designed furniture while they look modern, and they also help you save some extra space in your home.  
Conclusion
source: idealhome.co.uk
To make your home feel more comfortable, you can try many ways. However, if you are bored with its look, here are some techniques that can help you deal with this issue. Make these changes and make your home feel like a whole new place.