A good sleep is absolutely essential for proper physical and mental health. Sleeping late at night or in early morning can be hazardous. You can observe a positive change in your mental and physical condition when you follow a proper sleeping routine. You would feel fresh, more concentrated, jolly and energetic. 
There are many factors which needs attention to get a peaceful nap. Your pillow and mattress are the most important part of your slumber. So you must be careful about your mattress and pillow choices. You can find the best mattresses from Sleepify. Here is a list of some of the most comfortable pillows which guarantees you a good night sleep.
Feather Pillow
source: walmartimages.com
External feathers of the bird are used along with quills for the manufacturing of feather pillows which makes it extremely soft and comfortable. These pillows do not have any weird chemical smell and are inexpensive. 
Down Pillow
source: brassandburl.com
It is one of the most comfortable among the lot. It is prepared using soft feathers from the undercoat of a bird. It would be an excellent choice for the stomach sleepers as it is breathable with no pungent smell. 
These pillow does not give the support needed because of it's soft filling.
Synthetic Down Pillows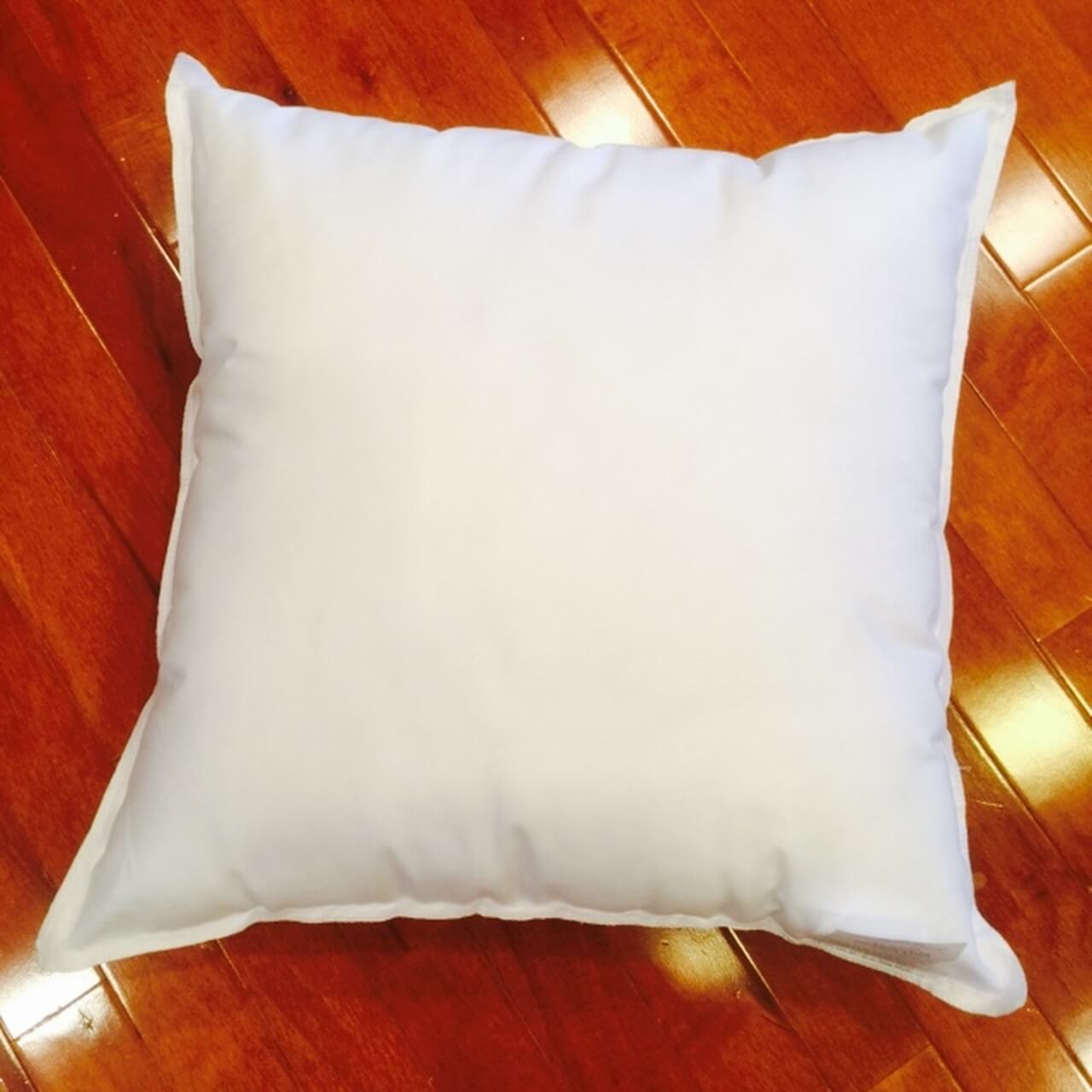 source: bigcommerce.com
The manufacturing of such pillow needs synthetic fiber. Polyester is the most commonly used fiber. These pillows are hypoallergenic and are soft. They are more supportive then down and feather pillows. It is inexpensive and can be washed in the machine and dried. 
If the fiber used are of bad quality, it might result in clumping. It might also flatten faster. 
Memory Foam Pillows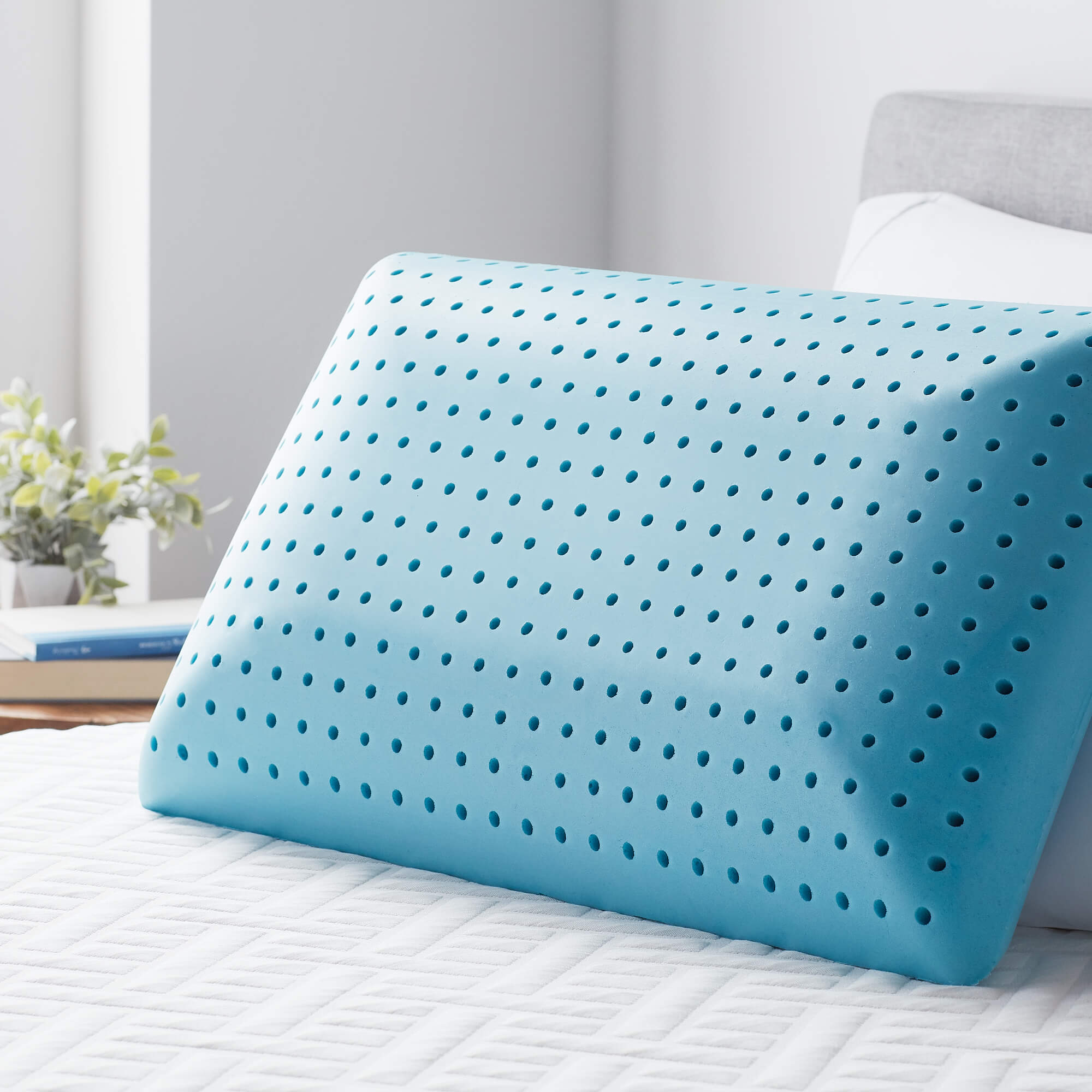 source: walmartimages.com
Memory foam pillows can be molded according to the shape of your head. Thus it provides support all night long. These too are hypoallergenic. They need not be washed. 
These pillows are heavy and firm and absorb heat and is therefore comfortable. 
Shredded Memory Foam Pillows
source: homedepot.com
These pillows are prepared by stuffing memory foams. They are more supportive than the down pillows and are firmer. They give you a better sleeping position and therefore better for your health in the long run. 
These pillows are comparatively expensive and can stink of chemicals when new. 
Latex Pillows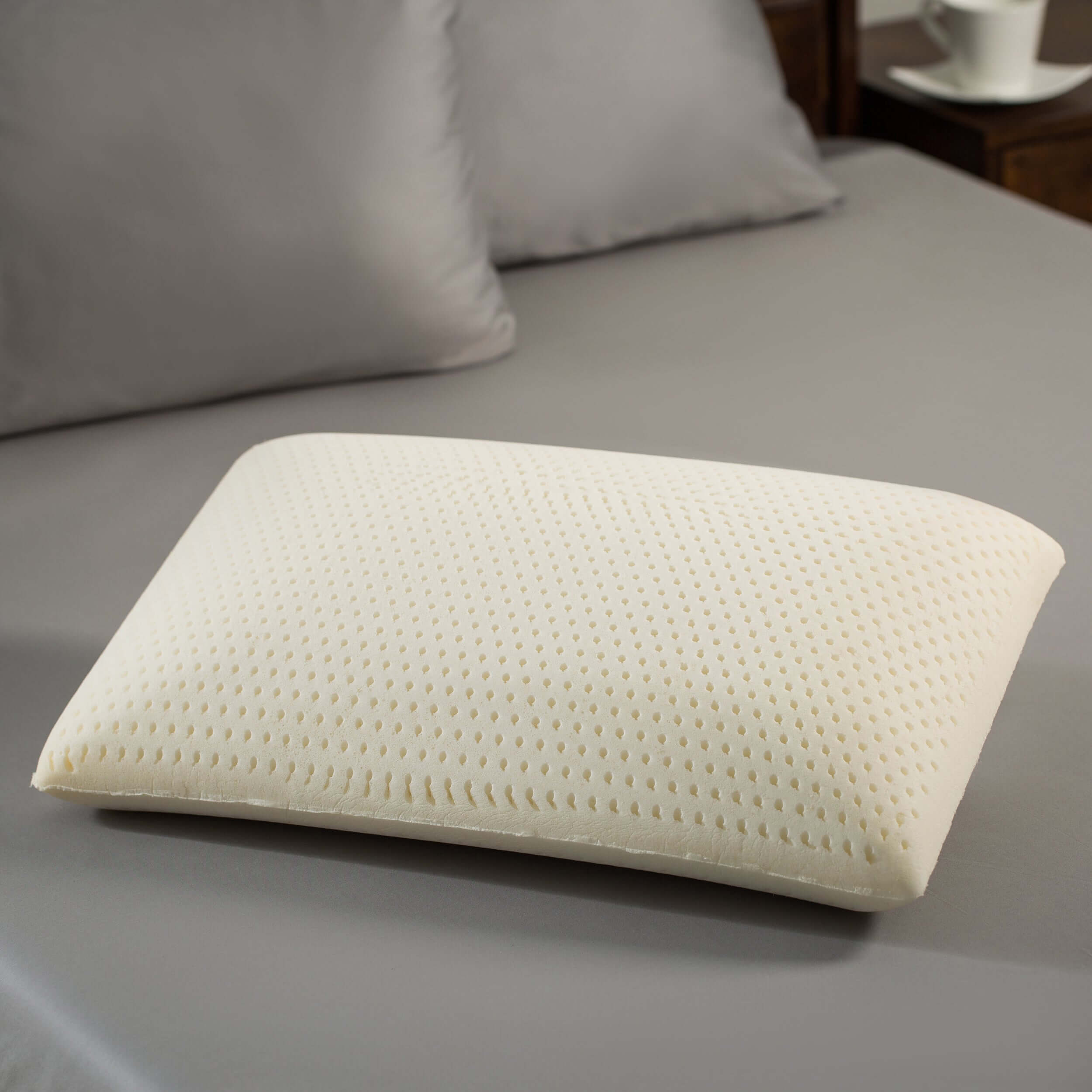 source: ostkcdn.com
These type of pillows are made from organic latex. These pillows are firm, supportive as well as breathable. It is durable, biodegradable, and is chemical- free. 
These pillows are quite expensive and out of the budget range of many. 
Buckwheat Pillows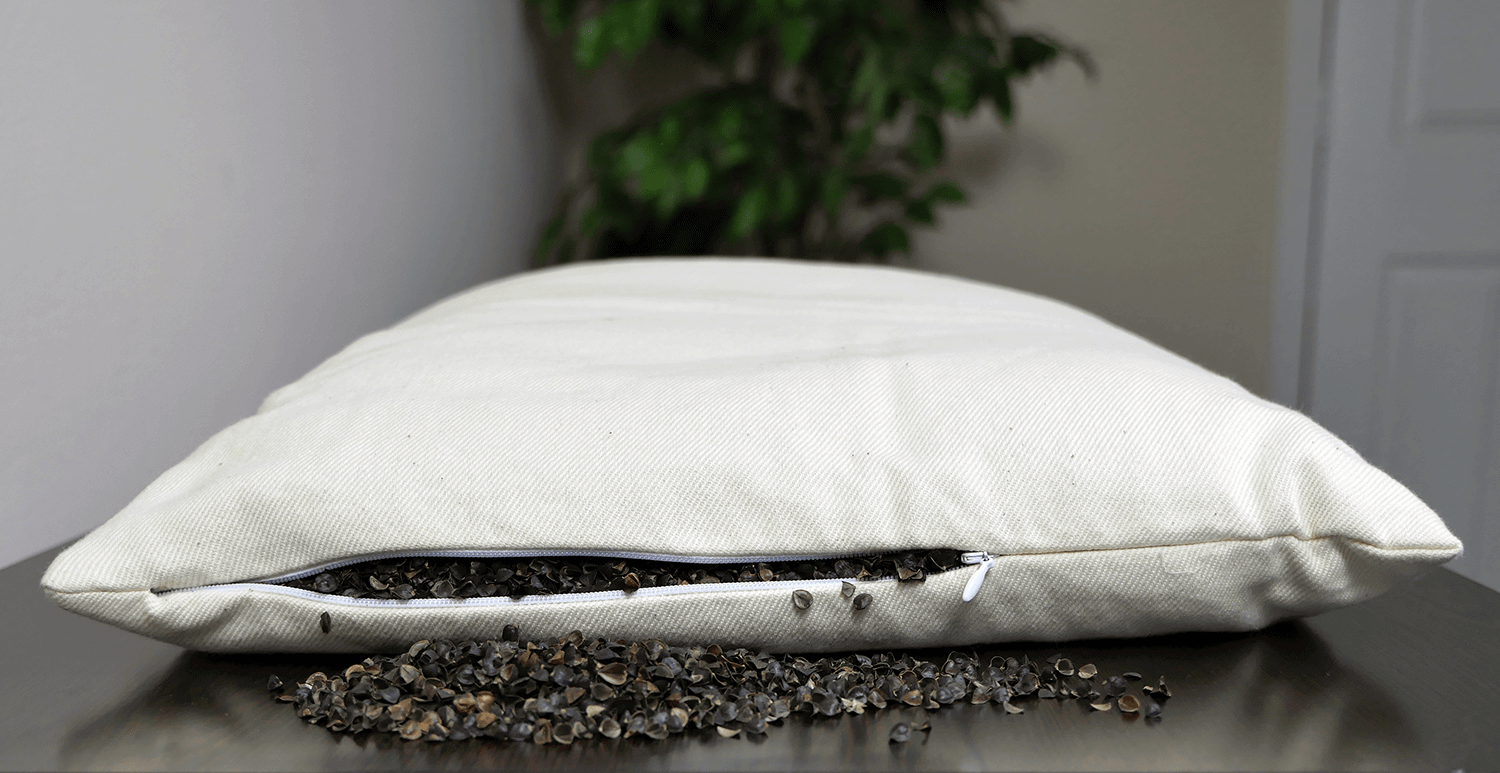 source: sleepopolis.com
Alternative filling for the pillow is buckwheat which is quite popular in Asia. The fillings are eco- friendly as it is natural and not synthetic. You can decide the density of the fillings. 
It can be a little too noisy for those who changes their position continuously. Additionally you need to change the hulls after every two months or so making it expensive. 
Water Pillows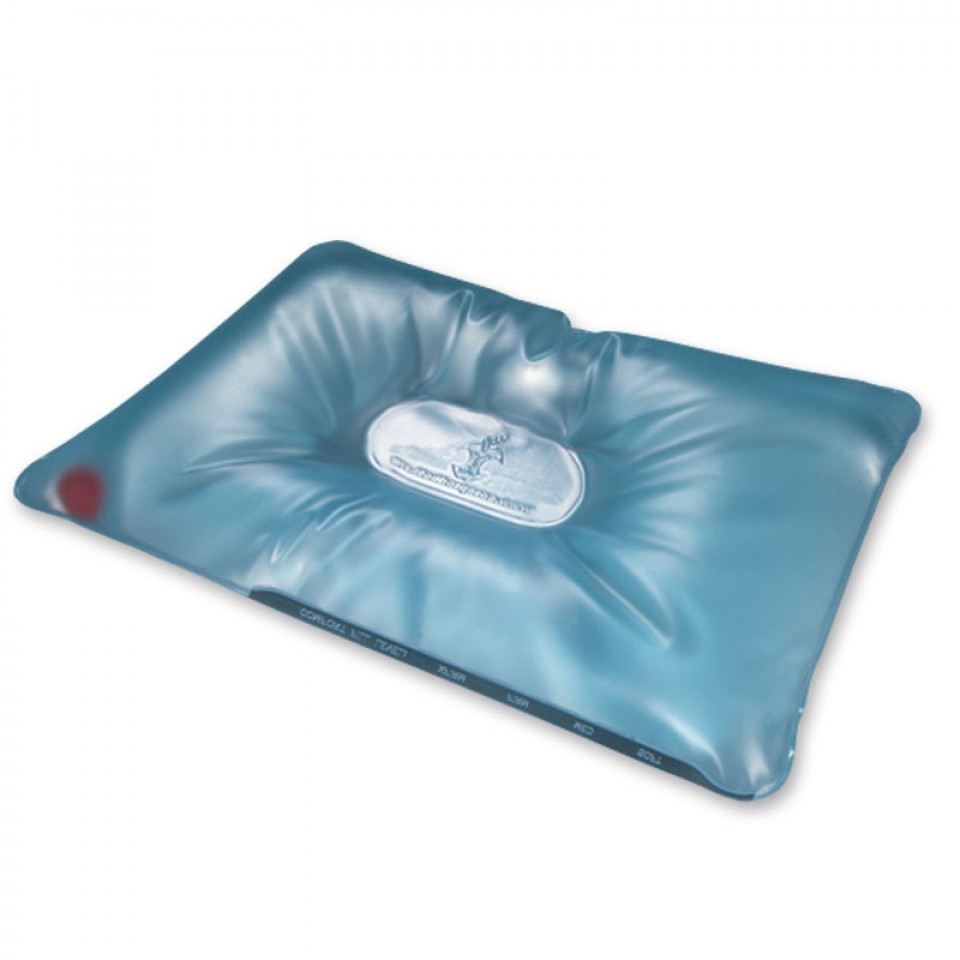 source: posturedepot.com
A water pillow is like a water bed, which supports your head and neck. You may add water according to your preferences to get a comfortable position. 
These pillows can be quite heavy, making it difficult for them to move too much. 
Kapok Fiber Pillows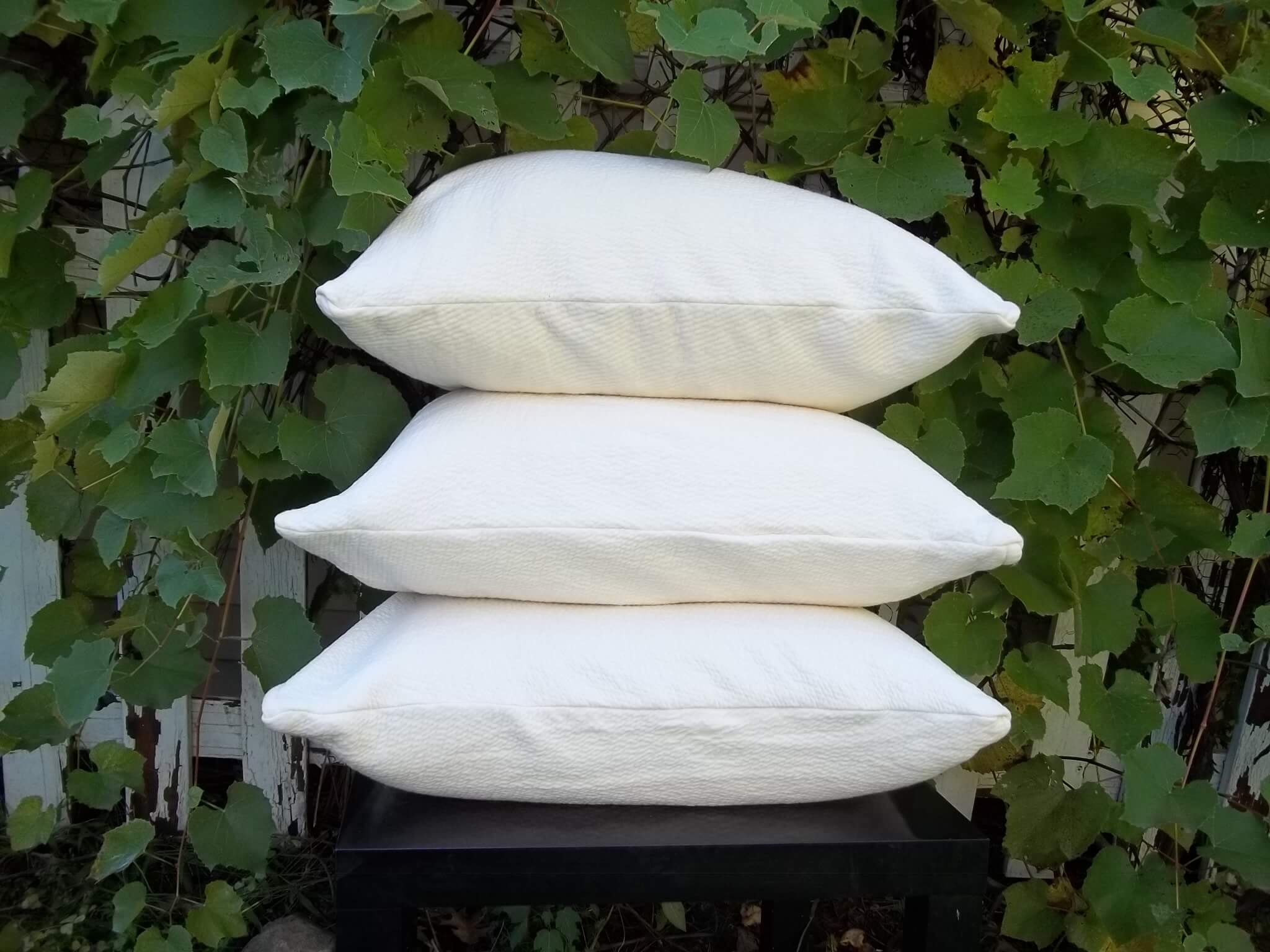 source: diynaturalbedding.com
Kapok is softer than cotton and more durable when compared to wool. Kapok provides unparalleled comfort and softness and that is why is an excellent choice as the fillings for the pillows. It is often used as a blend. 
The fillings are extremely flammable and are not moldable.
Gel Pillows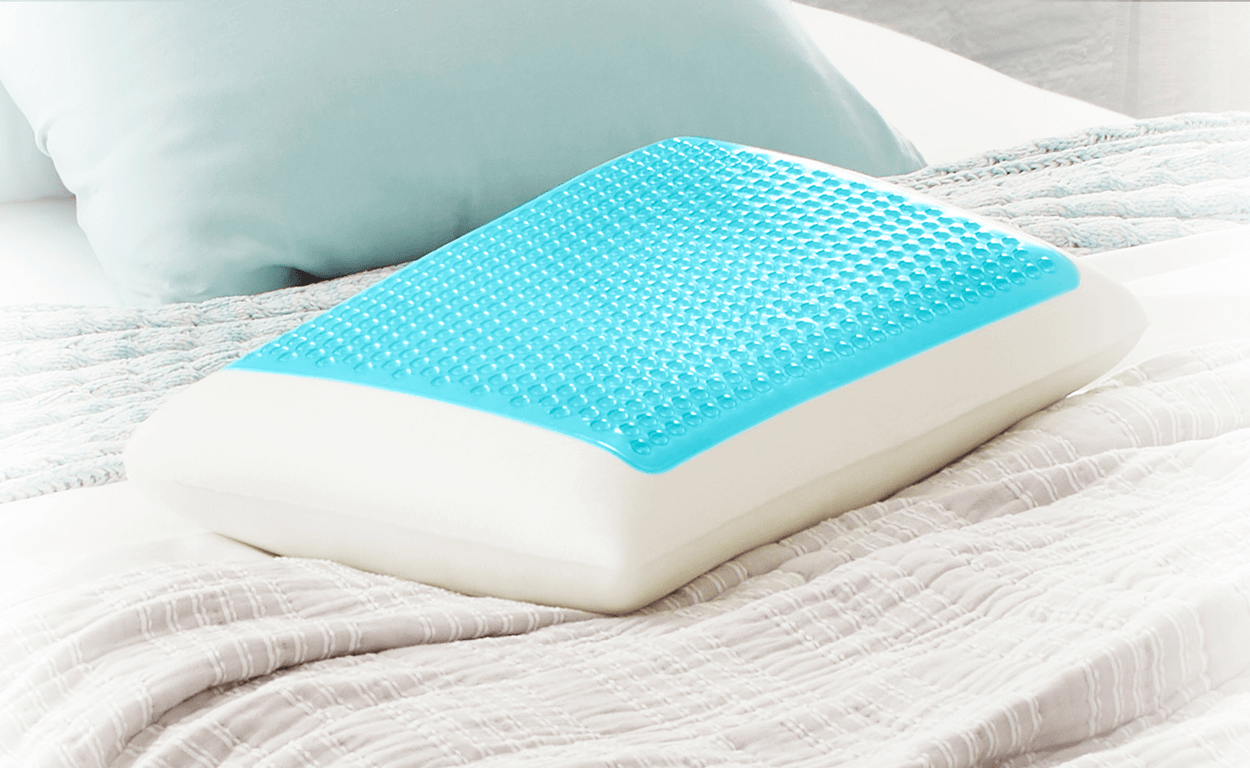 source: sellpoint.net
Pillows with gel- infused fibers and layers works as a coolant and is therefore a very popular choice for the preparation of pillows. It transfers body heat to the gel acting through the process of conduction and provides a cooling sensation. 
These types of pillows are extremely delicate and need extra care. They may not provide required support to the side sleepers. 
You can select more than one pillow for a better sleep. If you limit yourself to a choice or makes decision hastily it might restrict you from having a good sleep. Take a look at all the options and then make a better choice for yourself.