The living room is the place that brings your living arrangements all together. In between entertaining and binge watching Netflix, the living room is the most used room in the house.
The living room needs to be the best decorated and the most warm place that invites you to stay a little longer. The living room is normally the first room seen when entering a home. If that room is decorated nicely it will draw you in. Obviously, a living room should have chairs, a sofa and entertainment. But, there are other parts and steps to include in order to have a true living space. If you are starting from nothing or you are ready for a makeover, there are some decor tips that will help to create a functional and beautiful living room. Let's review three design ideas for redecorating your living room.
Which Furniture to Choose?
What type of furniture do you want to represent your sense of style? This is the time to decide what is important for you. Including a sectional in the living room will mean more room for binge watching movies with friends and family. Choose a sectional that naturally fits your room. Having a sectional will make it comfortable in a collective manner instead of only having a chair here and there throughout the room.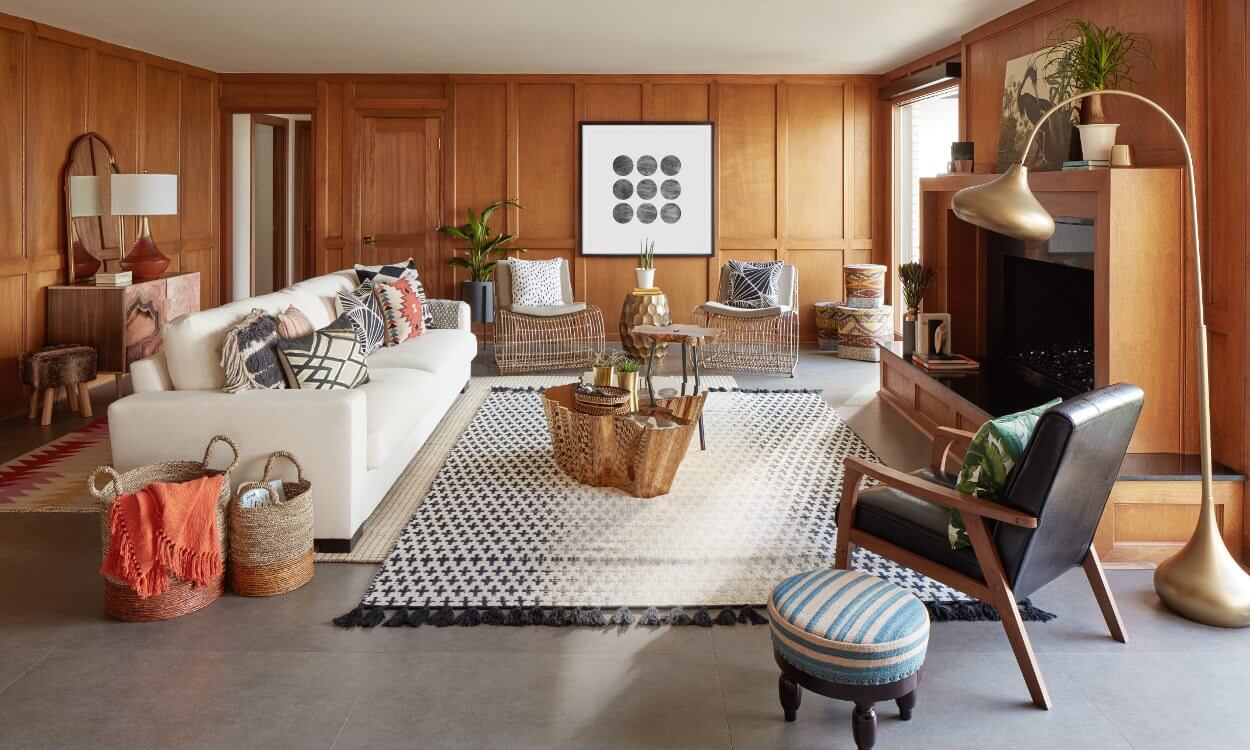 source: https://www.overstock.com
Lighting
Lighting can be a challenge. It is best to have a combination of various lighting. Overhead lighting, accent lighting, and natural lighting can come together to give a beautiful space. Once you have decided your initial decor you can then choose the lighting sources. Blending it all together with your color scheme is also something to keep in mind.
source: https://www.diynetwork.com
It's Not A Showroom
Some houses have the feeling that they are not lived in. The way to avoid this feeling is to not shop at too many big box stores. To avoid your living room looking like it is not lived in, you have to avoid buying all of the pieces from the same store. This way it will take more time to piece together each piece. You may find one piece at a big box store, but you may find another piece at a thrift store.
source: https://www.pinterest.com
Decorating a living room can be a challenge, but it can be the most rewarding. When you are complete with decorating and enjoying entertaining guests or lounging to watch TV you will feel satisfied and proud.