Most of us are keen to say goodbye to 2020. It 's been a year to remember, but for all the worst reasons. Along with the global pandemic, we've also had to fight the side effects of such a situation, and the economic impact has been the most pronounced. If you're tightening your belt, or at least trying to, then here are a few tips that might help. 
Schemes and Loyalty Cards
source: cnbc.com
You might think that using loyalty cards and becoming a member of various schemes is a waste of time, but it's not. During these trying times, every cent helps. For example, were you aware that you can save money on dental fees? For a small annual fee, you can experience significant discounts by being a member of a specific dental scheme. 
Loyal cards for small businesses can be equally lucrative. If you shop at one place often, there's no harm in asking what they offer for loyal customers. You might be able to benefit from discounts, free items, and vouchers.   
Cut Unnecessary Expenses
As much as you love cable TV, sports subscriptions, and weekly magazine delivery, they are all costs you can do without. Go through your bank statements and circle all the products and services you purchase that you don't need for survival. 
One by one, you can then go through and either put those costs on hold or cancel them until you're in a better financial position. It's a tough call to make, but it can ultimately put you in a more comfortable situation until the economy is back on stable ground. 
Meal Time Preparation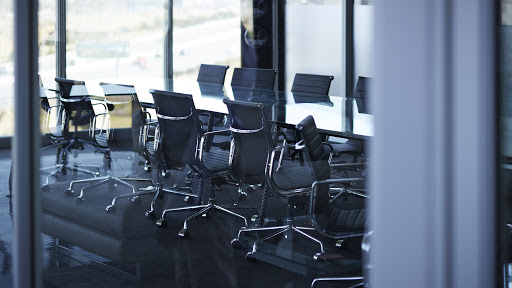 source: ft.com
The average household in the United States will spend between $314 and $516 per month on groceries. If your income has been dramatically reduced in recent months, then reigning in your food expenditure can lighten the load. 
However, spending less on food doesn't mean you have to go without it. It just means you need to be a bit more creative at dinner time. Cut down on takeaways, and purchase ingredients that you can use for more than one meal. For example, pasta is both filling and low-cost, and you can create bulk meals that are suitable for lunch and dinner.    
Energy Check
If spending more time at home has meant your utility bills are higher than usual, it might be time to make some changes. Find ways to use less power, and you'll save money and improve your position just that little bit more. 
Turn appliances, even TVs, off at the wall when you're not using them. When you leave a room, turn the light switches off, and rely on natural lighting as much as possible. You may even notice monetary savings by turning off the water while brushing your teeth, and by taking shorter showers. Every dollar counts when you're trying to save money during a pandemic. 
Consolidate Debt
source: ft.com
Owing money to several different companies can be an overwhelming feeling at the best of times. Throw a global pandemic and economic mayhem into the mix and that feeling is magnified. 
If you're feeling burdened with high levels of debt and high interest rates, then it's time to take action. Do some research to see if you qualify for no interest loan schemes and consolidation options. You can then tie up loose ends and focus on one repayment, rather than several. 
Cutting costs can be a necessity during times of uncertainty. Fortunately, there are several ways to go about it. Get creative at dinner time, take advantage of loyalty schemes, and don't forget about all the small things that add up.