Are you bored of staring at the plain, dull wall again and again? You do not have to worry anymore. Here are some of the quirky wall designs which you can try for your walls to give your house a different look. It would add a personality to your house.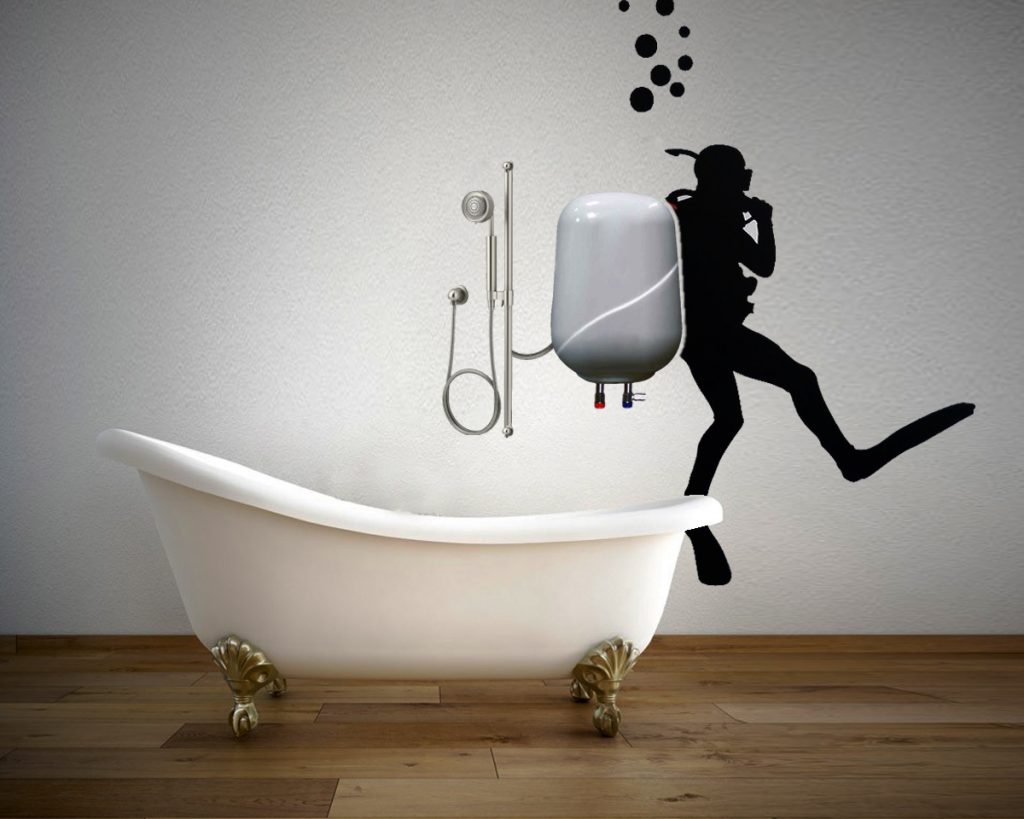 source: pinterest.com
Many homemakers face the dilemma of not understanding what to do with their empty walls. They can not figure out whether to repaint them, put wallpapers, artworks or hang accessories. Check out some of the uber-cool and quirky design ideas to jazz up your blank walls and add new life to your house. With these ideas you can spruce up the walls without spending a huge fortune. 
source: pinterest.com
You must think that bathrooms are not the place for trying out wall design ideas. One often neglect the bathrooms while decorating their house. But bathrooms are the only places where you get your me- time, away from all the disturbances and worries, where you can relax while taking a long hot shower. So it is also necessary to put some efforts in it's decorations. You can use wall designs in your bathroom to make it an interesting place.  You can use eye- catching uber-cool wall design. You may use silhouettes images for decoration of bathroom walls.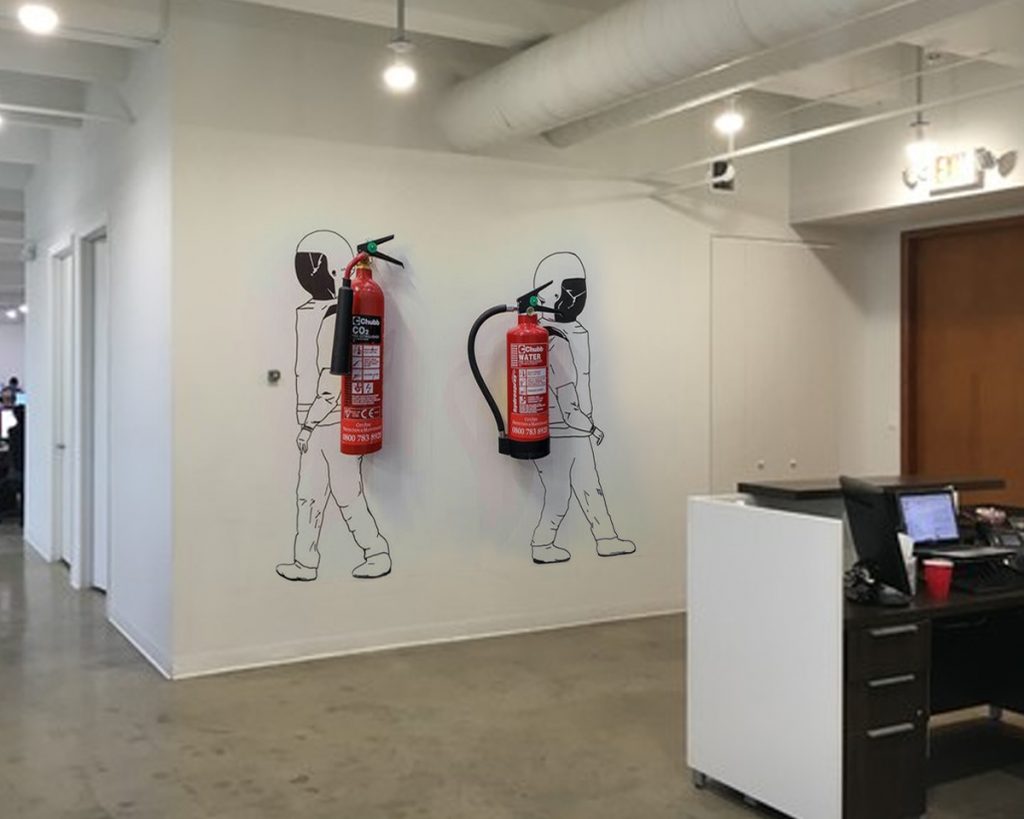 source: pinterest.com
 To attract your guest's attention you can use wall paint ideas in your living rooms too. While decorating walls you must not forget about the ceilings. If you have a plain ceiling and you cannot think of any wall decoration ideas because of the huge ceiling fan in the middle, you can check out this inverted helicopter stickers. It will be quirky as well as eye- grabbing and at the same time will give you a relief from the same old boring ceiling.
source: pinterest.com
Do you have fire extinguishers on your walls and have no idea how to decorate that space? Here we have brought you options which you can use to decorate wall. Since you do not have the option of removing the fire extinguisher you can check out wall stickers which can fit perfectly with the article just like these spacemen stickers. These would give an interesting touch to your house and you wouldn't have to change the place of your fire extinguisher.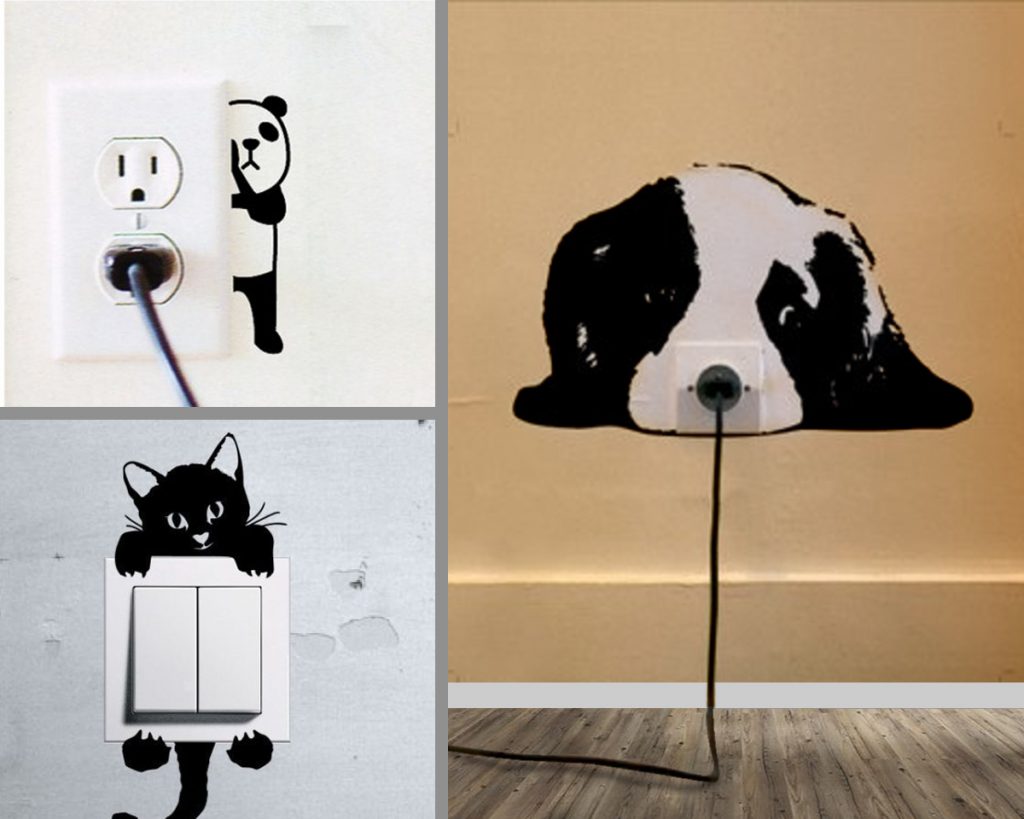 source: pinterest.com
Besides the walls you can also look for quirky stickers for the everyday article. It will be different as well as bring you a pleasant relief from the same old features of the house. Like you can put stickers on your toilet tank or on the walls of your toilet. This will make your place stand out. You can check out this goblin in the toilet tank sticker to use for your house. It is beautiful and eccentric and also a little spooky.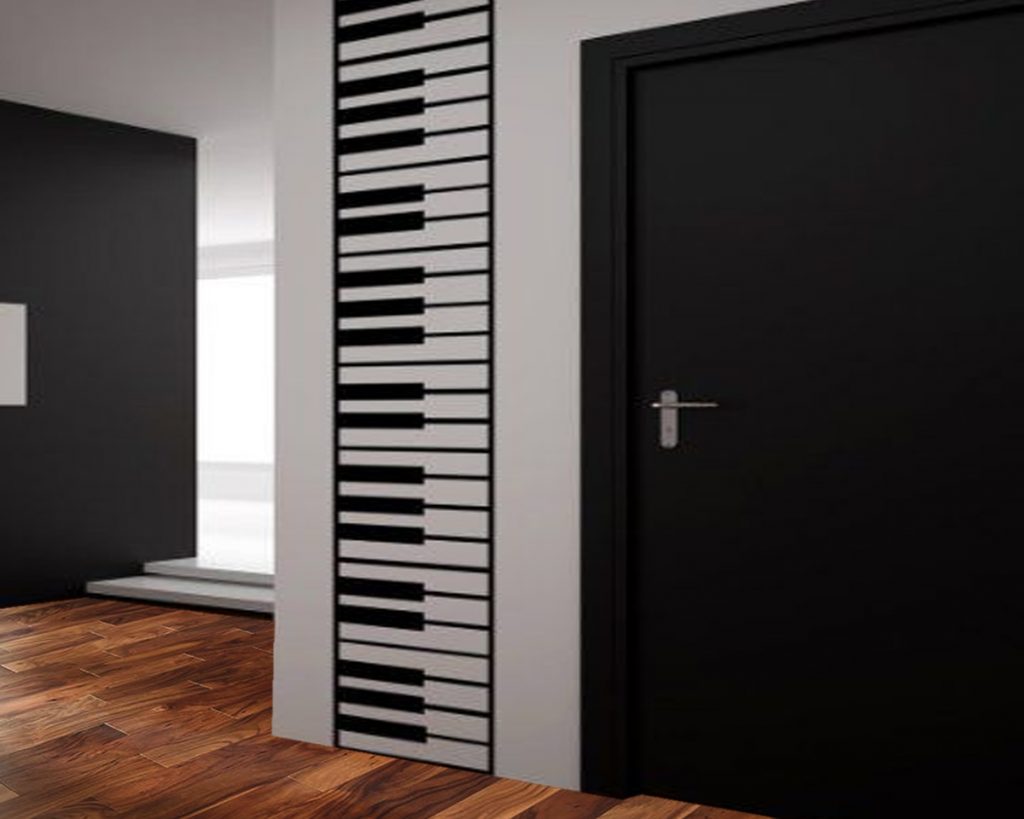 source: pinterest.com
You can even use stickers for the portion of the walls around the switch board. Switch boards are always visible on the wall and decrease it's beauty. But we cannot remove it. What we can do is we can put stickers around it which will accentuate the wall. You may use different animals stickers to put around the switch board.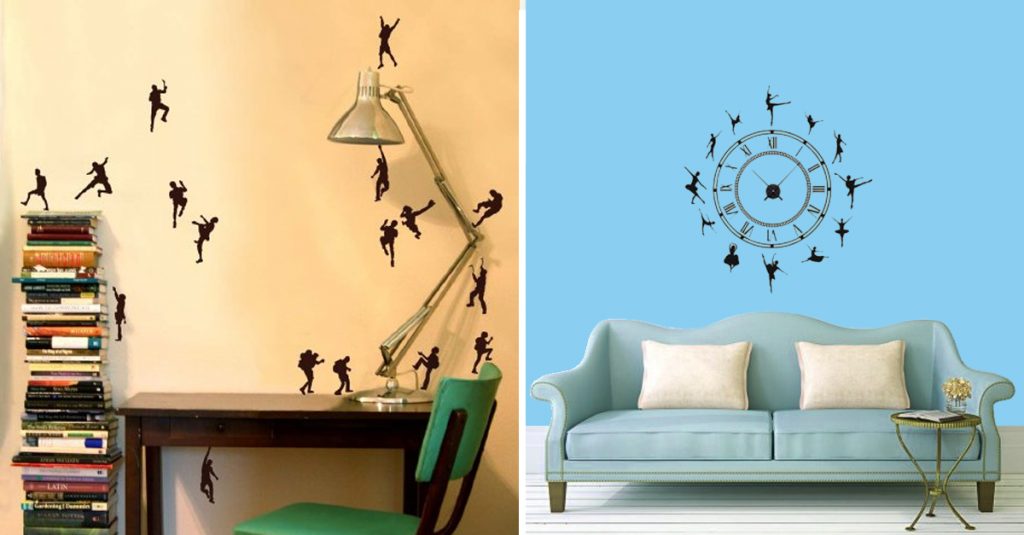 source: pinterest.com
Use the places between the rooms wisely. Instead of a plain dull wall you can make it into something interesting. For example you can use this piano keys wall decal stickers for long and narrow empty spaces. You can even use this stickers to put on the stairs if you have any at your house. 
Also, wall stickers are a great way of adding some fun to your kid's room decoration.  It's a quick and easy way to decorate your home without damaging your walls with hooks or paint.  With the help of fortnite wall stickers, you can transform your kid's room into something magical especially if you have a teen gamer at your home.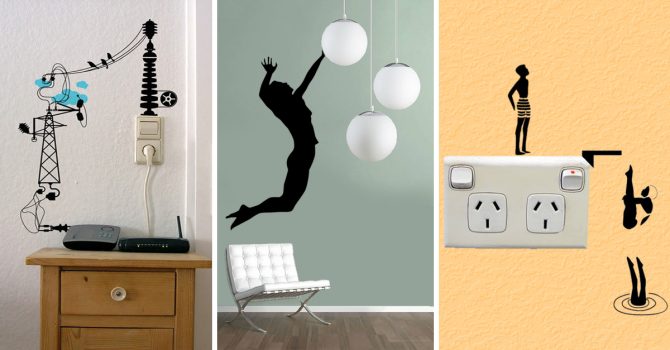 source: pinterest.com
Market is flooded with different wall sticker designs. You just have to choose the right one for your house. If you have some small spaces which looks tedious you can use these dancing men and women sticker to decorate the space. 
Decorate the most boring places of the house with the quirky wall stickers. You can even decorate the space near your routers with wall stickers and places near switch board. 
There are many ideas to decorate your plain boring walls but using wall stickers are probably the cheapest method to get what you desire. You can use wall decal stickers in any corner of the house. These are easily available in the market and can be put without any difficulties. You can even remove it at your own free will.