Not feeling particularly stylish today due to your messy hair? Are you gonna attend a party but there is no time to wash your hair? Searching for a good hair product that you can use hassle-free between two washes? There is an awesome product in the market that will answer all these questions – "Dry Shampoos".It is a quick fix for all your hair washing needs. It is a product that is designed to cater to a group of people who are always in hurry and searching for products to ease their lives.
What are Dry Shampoos and How it works?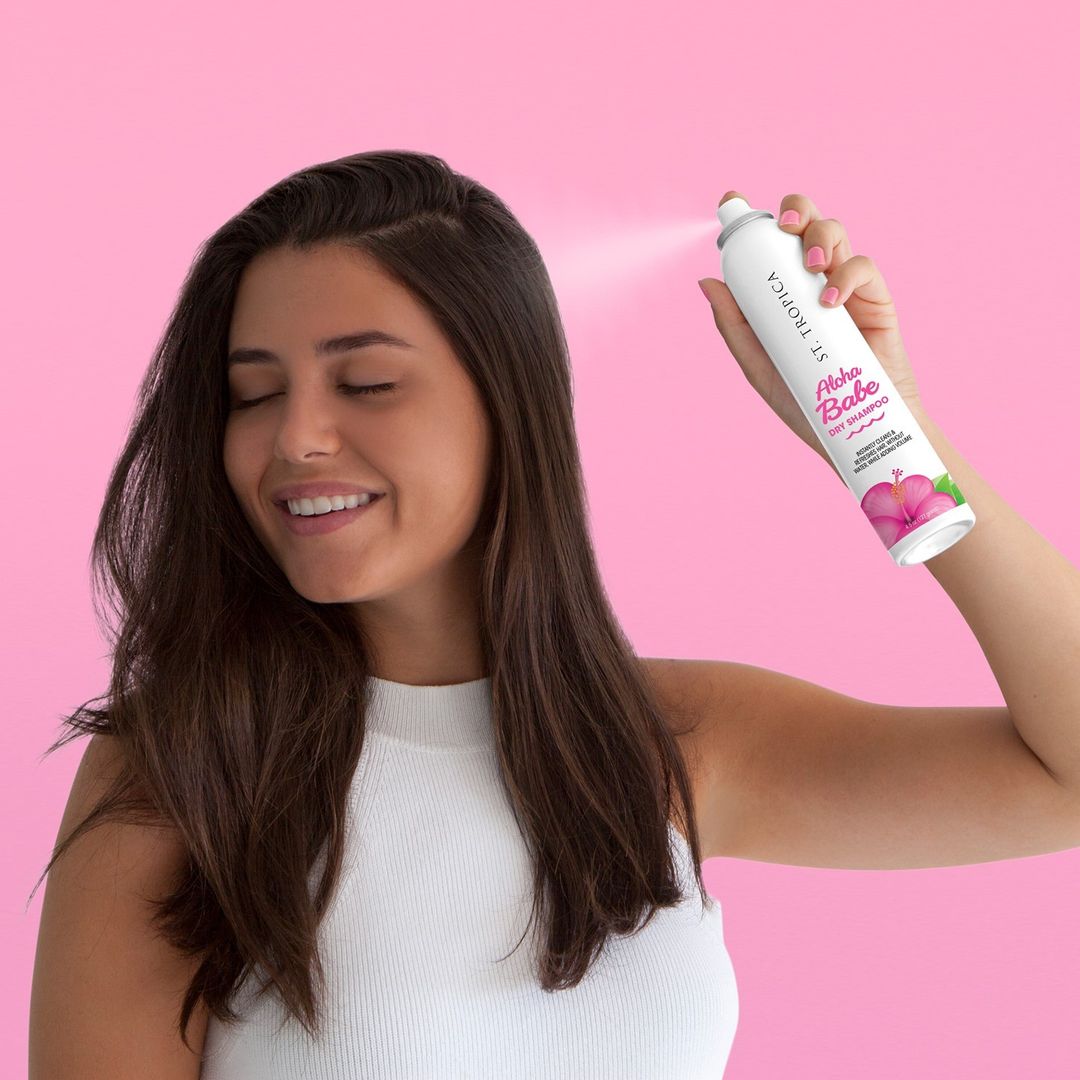 source: therighthairstyles.com
We are living in a world where pollution and dirt constantly surround us. In this polluted environment, it is difficult to keep our hair clean and fresh all the time. However, washing hair daily is not the solution as it will reduce natural oils from the scalp in long run.
Dry Shampoo is a product in a powder or spray form that you can use to clean your hair without wetting it. Dry Shampoos absorb dirt, grease, and excess oil from your hair without washing it. It works as a waterless formula used to eliminate sebum, the scalp's natural oil that makes hair look greasy after 2 to 3 days of washing.
The starch components present in Dry Shampoos absorb natural oils from the scalp and give them a grease-free appearance, fragrance, and volume. This is necessary to keep your Blow-dry for a long period and keep hair oil-free between two washes.
Why Opt for Dry Shampoos?
1. It allows you to keep your Blow-dry for extra one or two days.
You have spent a good amount of money on a professional Blow-Dry and have gorgeous looks. After that, you want to maintain that look for two more days but your unwashed hair becomes messy and unmanageable. In this scenario, Dry Shampoos are the solution. It not only cleans your hair but also gives you a fresh bouncy look.
2. Color fading process become slow after using Dry Shampoos.
source: theeverygirl.com
If you have vibrant hair color that gives you a classy look then definitely you will wish to last that color on your hair for a longer period. By replacing as many shampoos as possible with dry shampoo, you can extend the life of your hair color for days and weeks. This benefit of dry shampoo will also save your cost of coloring hair frequently.
3. It protects the health of your bleached or color-treated hair 
Use Dry Shampoos to refresh your hair instead of using heating tools and other hair styling equipment will help to reduce the damage caused by the Hair treatments. The long-lasting benefits of Dry Shampoos make us purchase them very often.
4. Time-saving and easy to use.
Many people like to style their hair every time they wash it. But when you have limited time to get ready, Dry Shampoos become handy. You will be ready in the blink of an eye.No need to wash-blowdry-restyle every time. Dry Shampoos are very easy to use. Just apply, massage and comb.
5. Keep your hair moisturized. 
Natural oils are released from the roots of the hair. But sometimes that oils do not reach the lengths of the hair due to some reasons like curly or extremely long hair. Oils start accumulating on the scalp. One Benefit of using a Dry Shampoo is that it locks those oils more time to moisturize the rest of your hair before the next wash.
6. Adds Volume to your hair.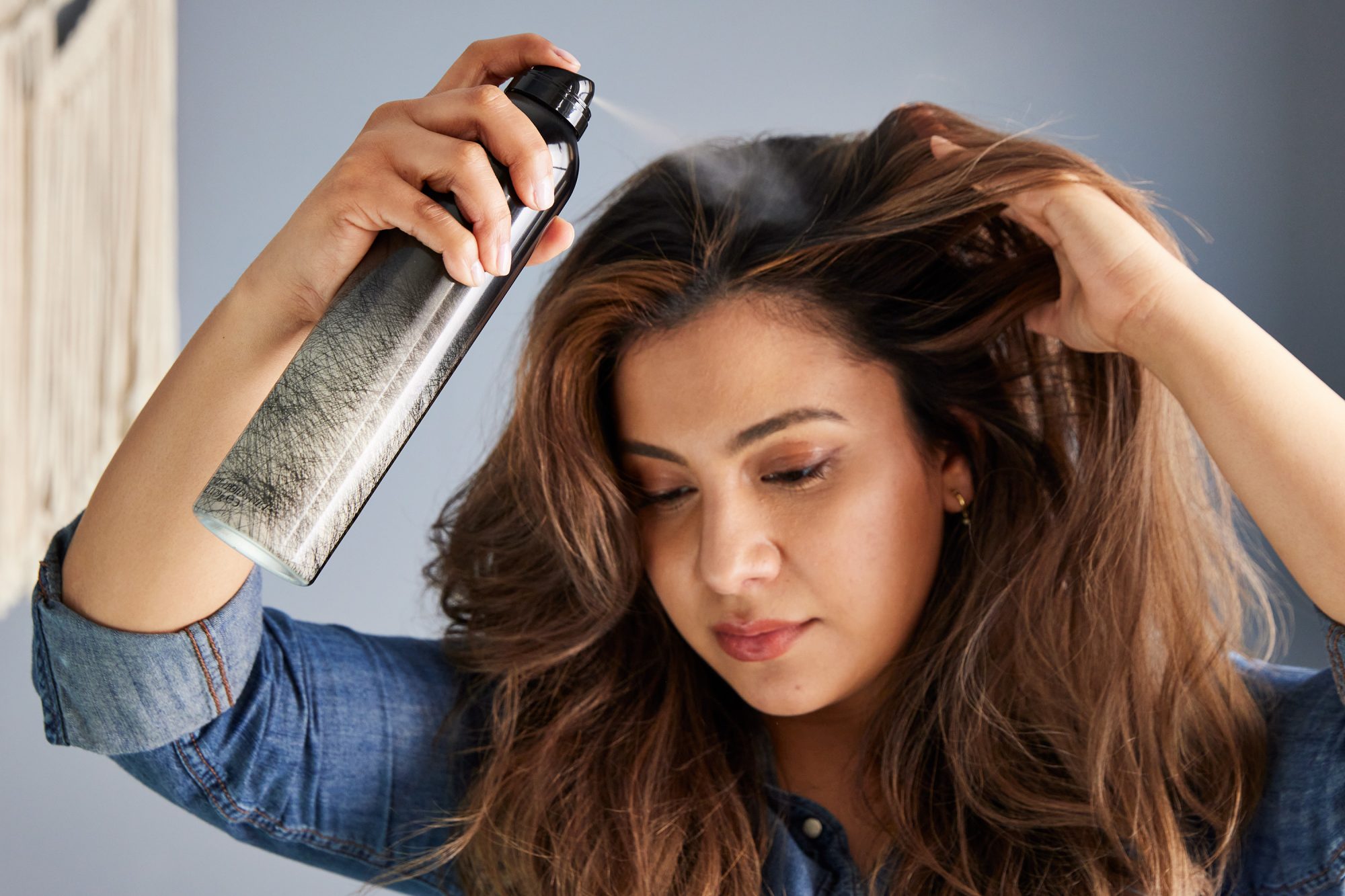 source: pinterest.com
Divide your hair into small parts. Apply Dry Shampoo to every part then massage them well. After that hit it with your blow dryer. It will swell your hair strands and you will have voluminous hair.
7. Gives more staying power to your Braids and Buns.
Braids and Buns will not stay on your head for a long time if you have thin hair. Particles from Dry Shampoo give a rough texture to your braids and buns with more grip and volume. You can easily style your hair and manage it for a longer period using Dry Shampoos.
8. You Hair Smell Nice
Natural oils secreted from the scalp cause a bad odor. Dry shampoos not only absorb oil and dirt but also give a good fragrance.
How To Use Dry Shampoos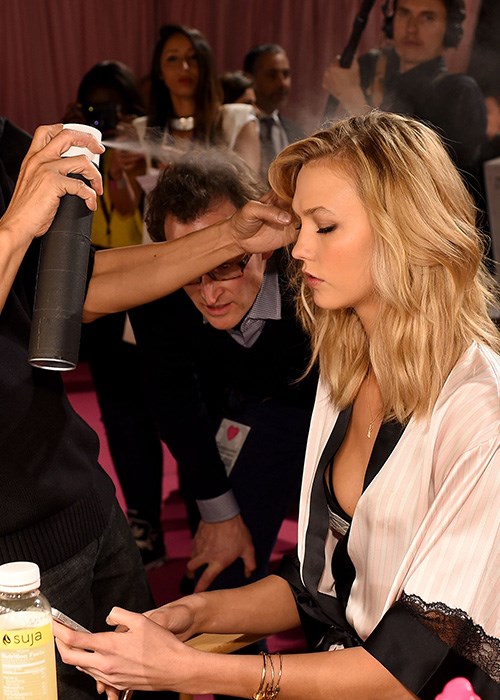 source: pinterest.com
Dry Shampoos can be a miracle if you correctly use them. There are some easy steps to getting a beautiful hairstyle.
First, shake the Dry Shampoo bottle vigorously.

Divide your hair into small partings.

Keep the bottle 10 to 12 inches away from your hair.

Spray directly on roots.

Leave it for a few moments and then massage it gently with your fingertips.

Spread throughout the scalp.

Brush and style as desired.
Things to avoid while using Dry Shampoo
Do not spray it randomly. You have to spray in such a way that it applies to the main parting line as well as other exposed parts.

Don't use the product excessively. You only need enough amount to feel clean and also use some products for touch-ups.

Don't touch hair when applying. Wait for the product to be settled and then blend.

Don't spray on the upper layers only. Get underneath where dirt and sweat gather.

Make sure that your hair is not wet while applying Dry Shampoo. Keep it dry and clean because it does not make sense of using dry shampoo on wet hair.
Best selling Dry Shampoos for Different categories.
Oribe Gold- Best Dry Shampoo For Oily Hair  
source: pinterest.com
This new product by Oribe is a true oil absorber. The translucent powder formula cleans the impurities, and soothes the scalp, restoring the strength and softness of hair. The best part is it leaves zero residues in the hair. After applying it to your hair, you may even forget that you have it on your scalp. A bottle of 286 ml will cost you 68$. Extend your blow-dry for two to three days more and stop damaging hair with this transformative Dry Shampoo.
Klorane Dry Shampoo with oat milk – Best Dry Shampoo For Dry Scalp 
The best thing about this dry shampoo is the ingredients. The product is made of organically harvested oat milk. Rice and corn starch are used as cleaning agents. This product promises to soothe hair and scalp. The Frangrance of the shampoo is mild and refreshing. The final result is amazing. It gives a boost to the hair it needed. It will cost you 20$ for 3.2 oz. This shampoo is the best option for anyone dealing with dull-looking, dry hair and who wants a quick boost without washing hair.
Kerastase Fresh Affair Dry Shampoo – Best Dry Shampoo For All Hair Types
It absorbs excess oil on the scalp and hair very easily. It will give you twenty-four-hour lasting freshness with Neroli oil fragrance. This fine powder spray is lightweight and silicon free. Key ingredients include Vitamin -E which reduces hair breakages, rice starch to add volume to hair, and Neroli oil for fragrance. You will fall in love with the scent and formula of this product as it gives a luxurious feeling. Cost around 36 $ for a 150-gram bottle.
Living Proof Perfect Hair Day Dry Shampoo – Best Dry Shampoo For color-treated Hair 
source: pinterest.com
A revolutionary shampoo for a perfect hair day. You can say five benefits in one dry shampoo-smoothness, volume, moisturizing, strength, and great finishing. Helps to improve your hair health and does not require frequent washing. The best option for anyone looking for a dry shampoo for color-treated hair.Available in 3 sizes- travel(1.8 oz) for 15$,full(4 oz) for 28$ and jumbo(7.3 oz) for 41$.You can buy through its website or other e-commerce platforms.
Tresemme Fresh Start Volumizing Dry Shampoo – Most Affordable Dry Shampoo 
This shampoo comes in an aerosol can with a plastic cap. Its packaging is sleek and travel-friendly. Some amazing features of this product are: comes in handy while traveling, doesn't irritate the scalp, gives volume to hair, inexpensive. It has a mild citrus smell that helps eliminate odor. Paraben-free and Dye-free shampoo. This shampoo works on all types of hair. Cost you around 6$ for 7.3 oz.
Not Your Mother's – Best Dry Hair Shampoo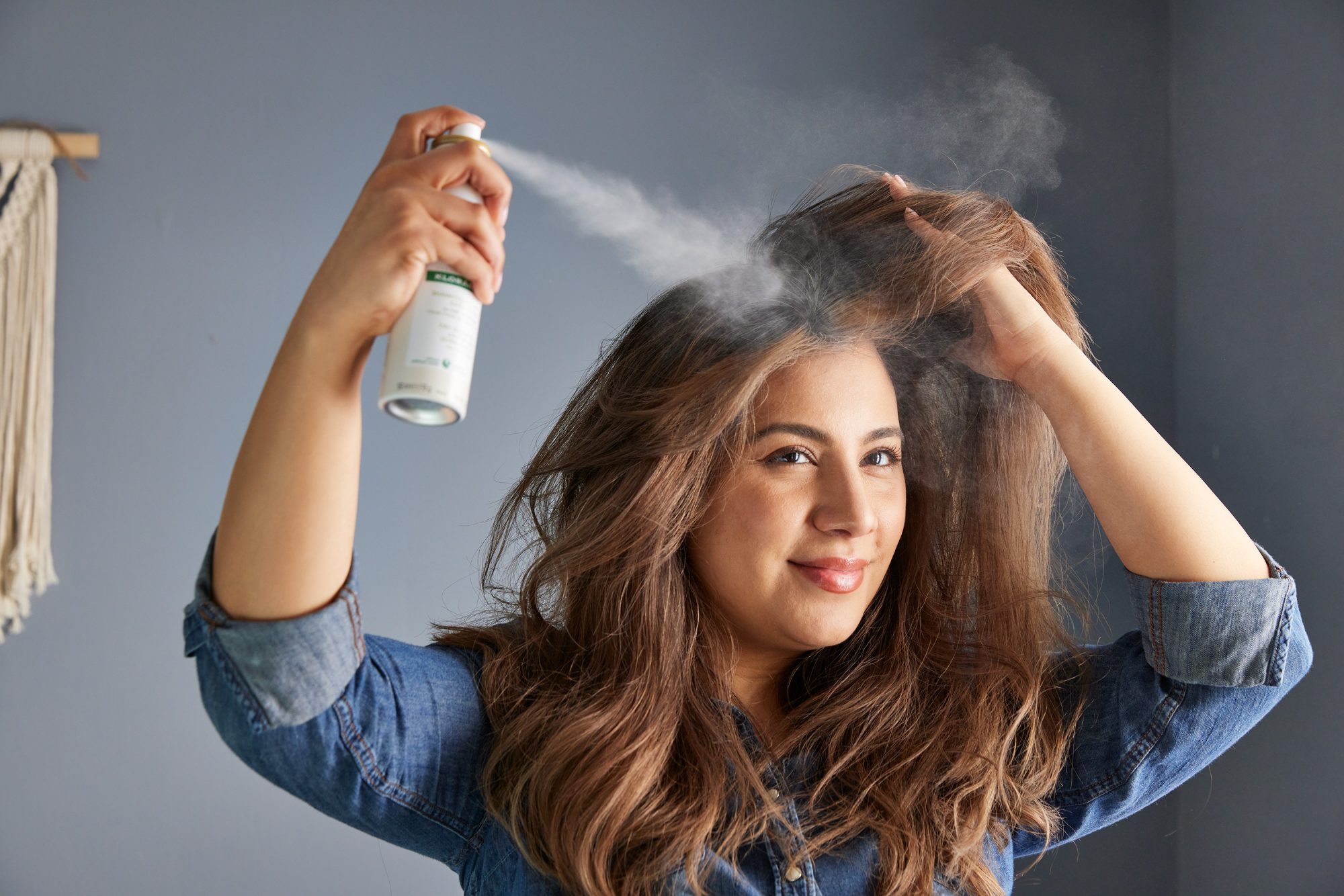 source: pinterest.com
A shampoo made up of gentle tapioca starch with salon formula dry shampoo. Get rid of those shiny areas and add volume to a lackluster look with no white residue. It has a soothing sugar fragrance. It has no sulfates, parabens, dyes, gluten, nuts, and soy. Never tested on animals. It is good for all hair types. It will cost you 6.39$ for 7 oz.
R+Co Death Valley Dry Shampoo – Best Dry Shampoo Overall
This Dry shampoo absorbs extra oil and adds texture to hair. Last easily for 2 to 3 days. Time-saving and heavenly smelling product.A staple hair product for every hair type. The main ingredients are Rice Protein, Vitamin-E, silica, and Provitamin B5. When straight hair gets dirty, it becomes unmanageable. When curly strands get dirty, they lose moisture. Apply this product. It will nourish strands for added hydration and shine and give your curls all the love the shine they deserve.