Wellness and self-love trends have helped us to realize that colors can affect your mood, allowing positive energy to emerge and negative thoughts to evaporate.  Trendsetters, style influencers, and fashion forecasters understand that green symbolizes a sense of optimism and hope.  Even while we embrace the idea of dressing for our own happiness and holding individualistic looks above all else, few people are able to stay away from green, one of nature's strongest hues.  Especially with the challenges of the past year.
Truly there is a hue of green for everyone's taste.  Some will embrace the trend in their homes, others with their wardrobes and a select few both!  From pops of bright neon to gem-inspired emerald tones, finding a shade to like is really about which shade suits your personal style. Much of the trend is influenced by the newfound appreciation that has happened as a result of spending more time outside and our endless fascination with houseplants.  It seems that the more time we spend outdoors, the greater our need to bring the color and its association with nature inside.
Greater attention to size inclusivity and eclectic home décor has helped us to feel empowered by what we are wearing and what we chose to surround ourselves with during our waking and sleeping moments at home. Live Enhanced explores how we can unapologetically dress ourselves and spaces with what we think to look best. that express ourselves through their clothing and our homes and to unapologetically dress ourselves and spaces with what we think to look bests. Experimenting with the season's top shades is a fun way to get out of a comfort zone and add some trendy looks to signify a new beginning filled with optimism and hope.
Putting a Green Foot Forward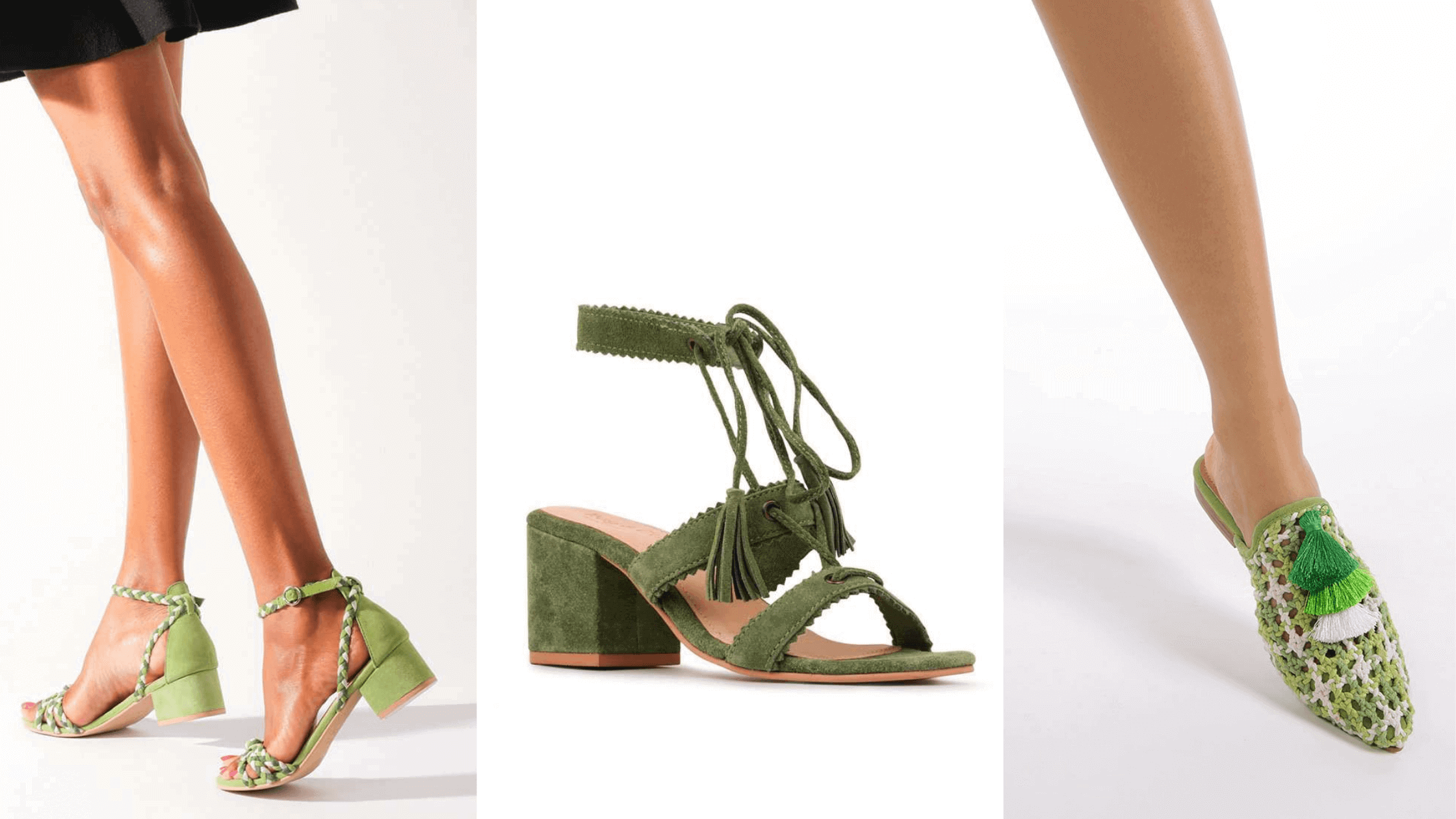 Rag & Co footwear fits the green trend perfectly, both in terms of color and the environment. The brand focuses on eco-friendly materials, production methods, and packaging, and an eco-system where design processes oversee a pattern of recycling and re-use. Design innovations include environmentally friendly and cruelty free leathers, faux suedes and other materials which look towards sustainability and ethical practices.  Keep an eye out for fashion influencers that are embracing the Candance green block heel sandal, the Mariana green woven flat mules, and other great styles.
Bring the Outdoors Inside
Love Desk Mats are perfect for those of us who what to bring a love of the outdoors inside.  We might be stuck at our desks, but that doesn't mean that we can't be dreaming about a tropical paradise from our workspace.  These desk mats are like an oversized mouse pad, but so much better! Bold and beautiful, the mats super soft, easy to clean, and are made with 1/8″ thick non-skid natural rubber backing.  It's the perfect way to add the finishing style touches to spring cleaning efforts.
Flower Display with On-Trend Style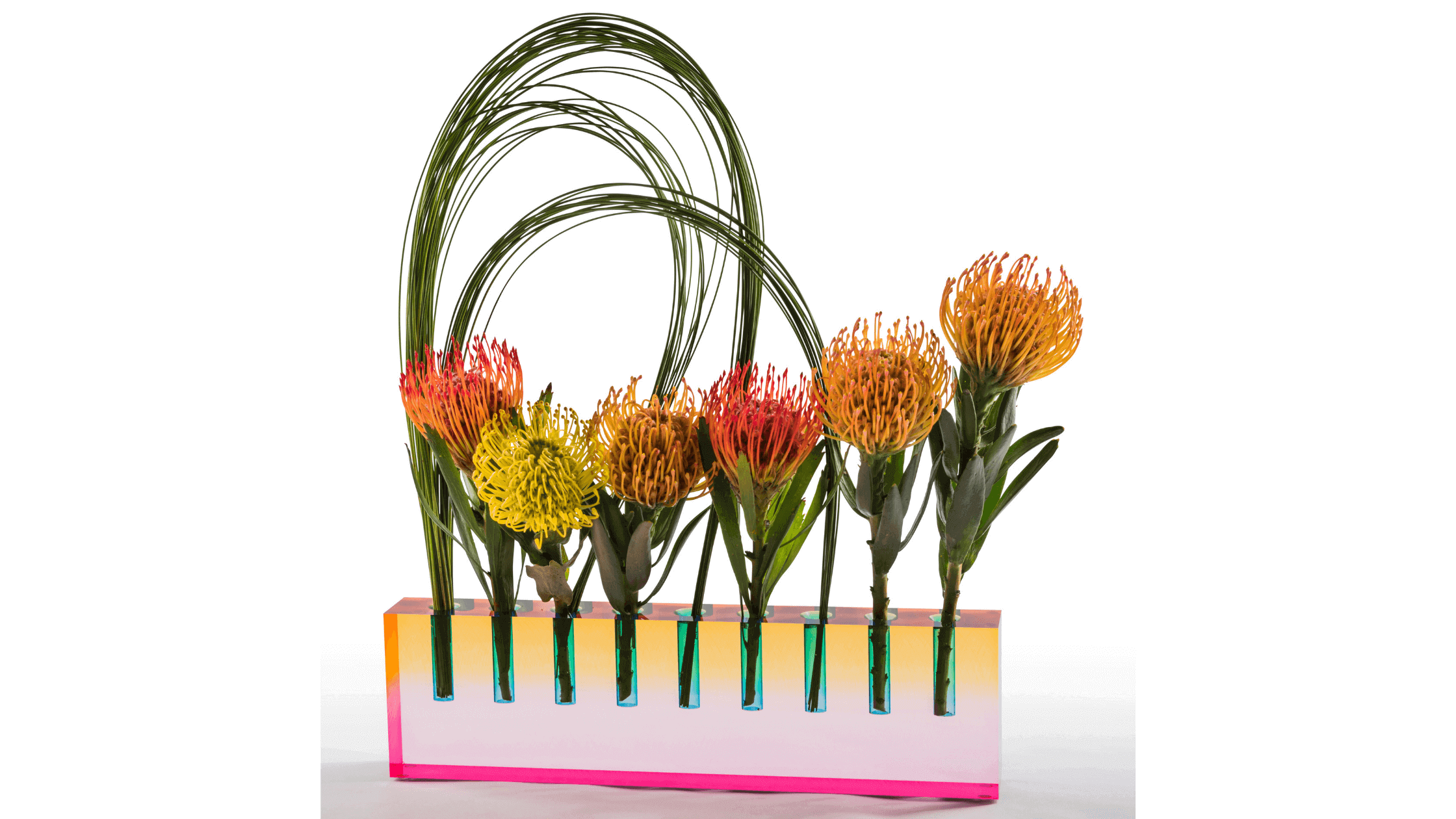 Apeloig Collection was founded by two sisters with a flair for design and a passion for contemporary home décor.  All of their must-have items are made from acrylic which plays with light and provides a stunning glow.  If you are embracing the green thumb house plant craze, be sure to check out this stunning flower display.
Embracing a Monochromatic Look
Fans of Miami based Donna Leah Designs love her upscale evening gowns.  The brand has expanded into luxury casual looks including loungewear. Wearing it with a monochromatic two-piece set is being referred to as the pandemic power suit, balancing a serious and determined attitude with not taking yourself too seriously.