Looking for anything other than an egg hunt to do with your family on Easter Sunday? This week is all about planning for Easter Sunday crafts and other activities for kids on easter days. If you want to have a fun and simple Easter at home, I've got you covered!
The great thing about these games is that everyone, young or old, can participate. To avoid creating a mess in the house, I recommend playing some of the games outside if the weather allows.
Egg-Spoon 
After your Easter egg hunt is done, try this classic outdoor game! The egg and spoon races have been around since the late 1800s. All you'll need for each participant are eggs (hard-boiled are the least messy) and metal or wooden spoons. Individual or relay races are open.
Cheetos Shower
The players are divided into groups. One team member places a shower cap on their heads and a shaving cream/whipped cream on top of it. The other team members need to throw as many Cheetos as they can into their shower caps. Each Cheeto is worth one point. The game is won by the team with the most points (Cheetos on the head).
Eggo-Deco
Grab some cute Easter stickers as well as a tray. Place the egg in the middle of the plate (or tray) with the sticky side up. The aim of the game is to decorate the egg by rolling it around the plate and sticking stickers to it. If the egg falls off the tray, the game must be restarted.
Craft Spot
Set up a craft station with basic supplies for kids to make some adorable Easter Bunny ears. Make enough to fit everyone. You can get the following supplies at a dollar store or order pipe cleaners and a plain headband online. 
Egg-Push
It's a lot of fun to participate in these Easter activities for kids right! In the egg-push game rule From start to finish, each player must roll the egg using only his nose. The race is won by whoever completes it first.
Egg Walk
Place two (or more) eggs on the plate, place it on the players' heads, and let the player walk from start to finish without touching the plate or dropping the egg.
Treats on the Rope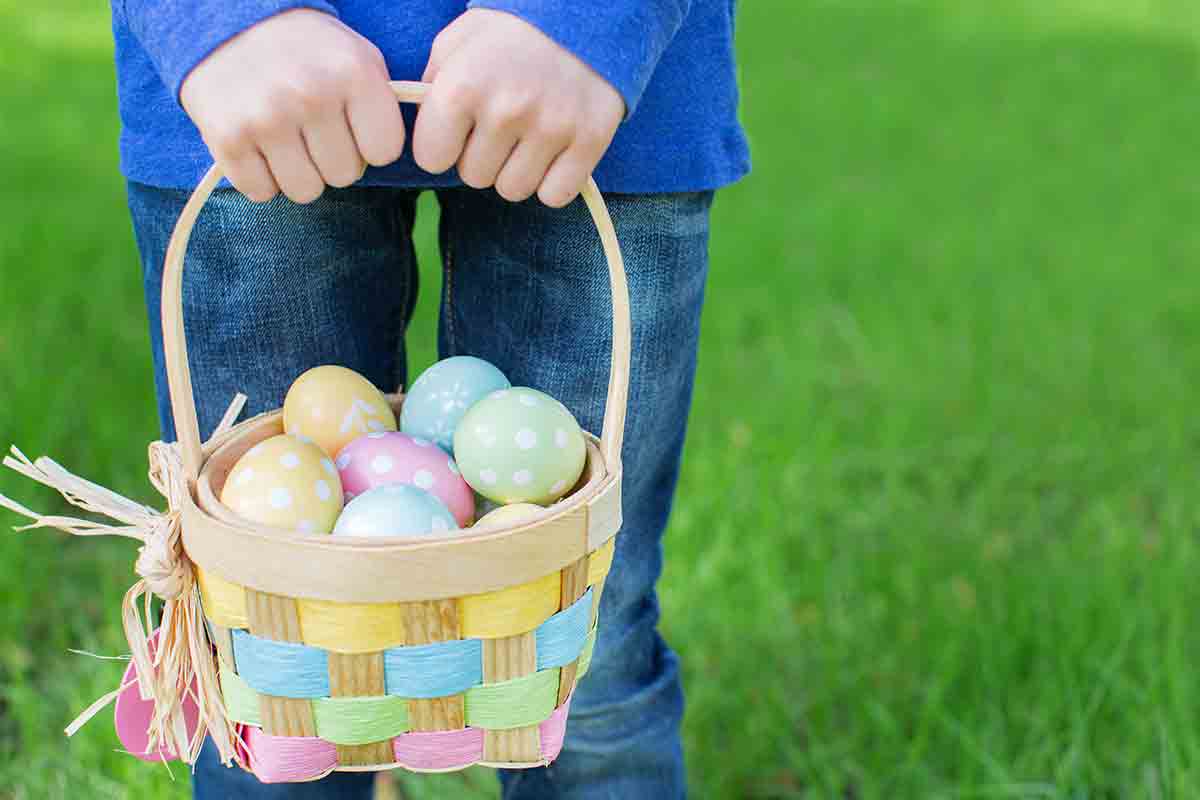 Join two trees with a rope (or let two people hold it). By using rope, attach some donuts or cookies (or some other sweet treat with a hole). Ensure that the rope is above the level of the children's mouths. Allow adults to adjust if they are participating in the game.
The players must consume the entire treat without letting it fall to the ground. Hands off!
Bunny Tails
Get some large pom poms and double-stick tape them together. Assign the players the task of attaching/sticking rabbit tails (pom poms) to one another. After 5 minutes of play, whoever has the most tails wins the game.
Jelly Bean Guess 
Here's a simple indoor game for people of all ages! Simply fill a jar with jelly beans and have each member of the family guess how many candies are in it. The winner (the closest without going over) gets everything! Another jelly bean-themed game has players guessing the correct flavour of fancy jelly beans they taste.
Additional Activity
Bon Appétit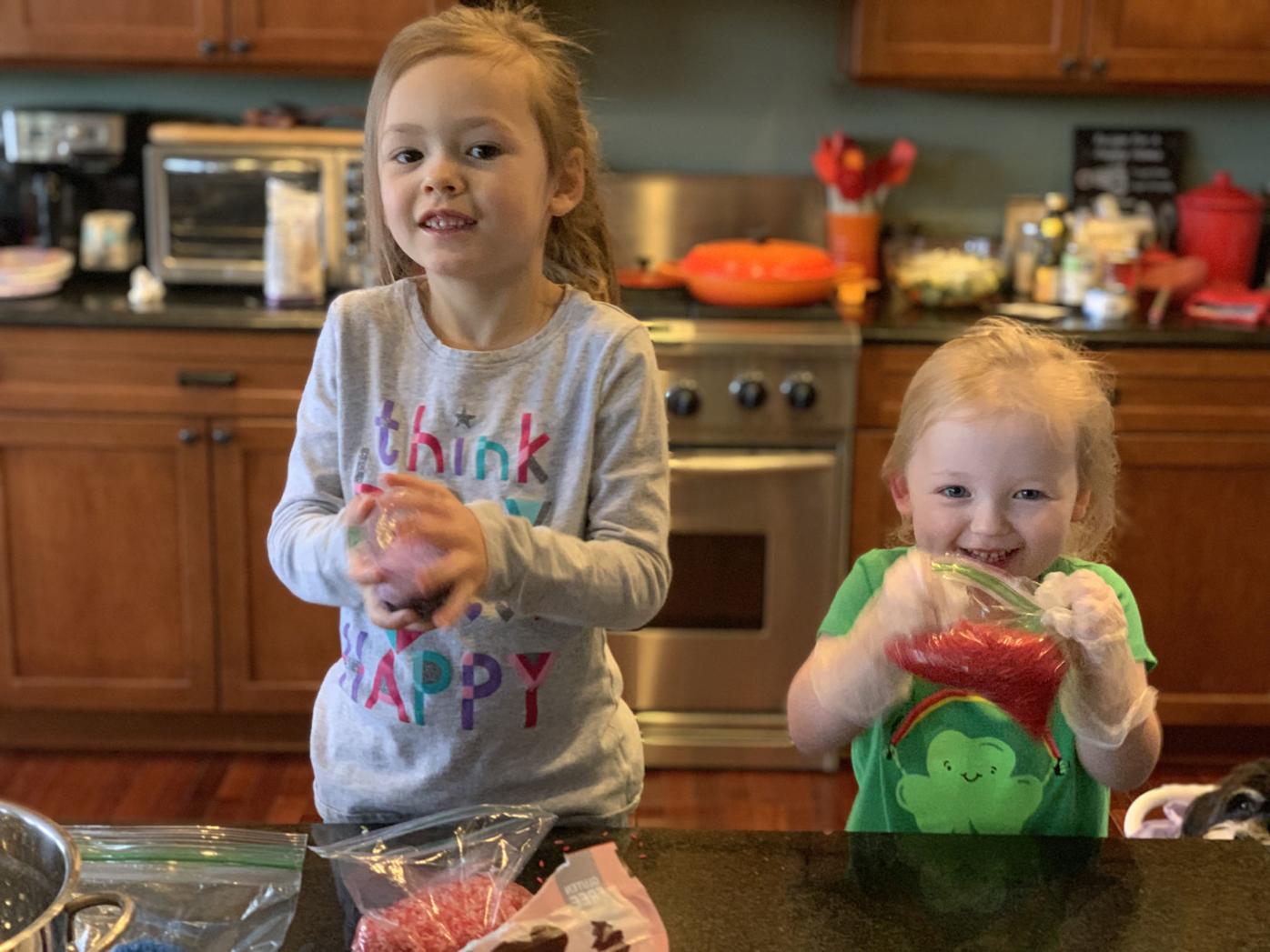 Involve your children in the preparation of brunch or dessert items for your Easter feast. Buy biscuits or buns from your local bakery for your family to make strawberry shortcake (by placing sliced berries and whipped cream) or hot cross buns (by marking with a cross in frosting), two traditional Easter treats.
Plant Flowers
Easter represents rebirth, so what better time to get your budding gardener to plant some tulips or daffodils? While most regions consider fall to be the best time to plant bulbs. However, you can plant them indoors at any time of year or buy flowers to plant outside on Easter.
Decor Easter Tree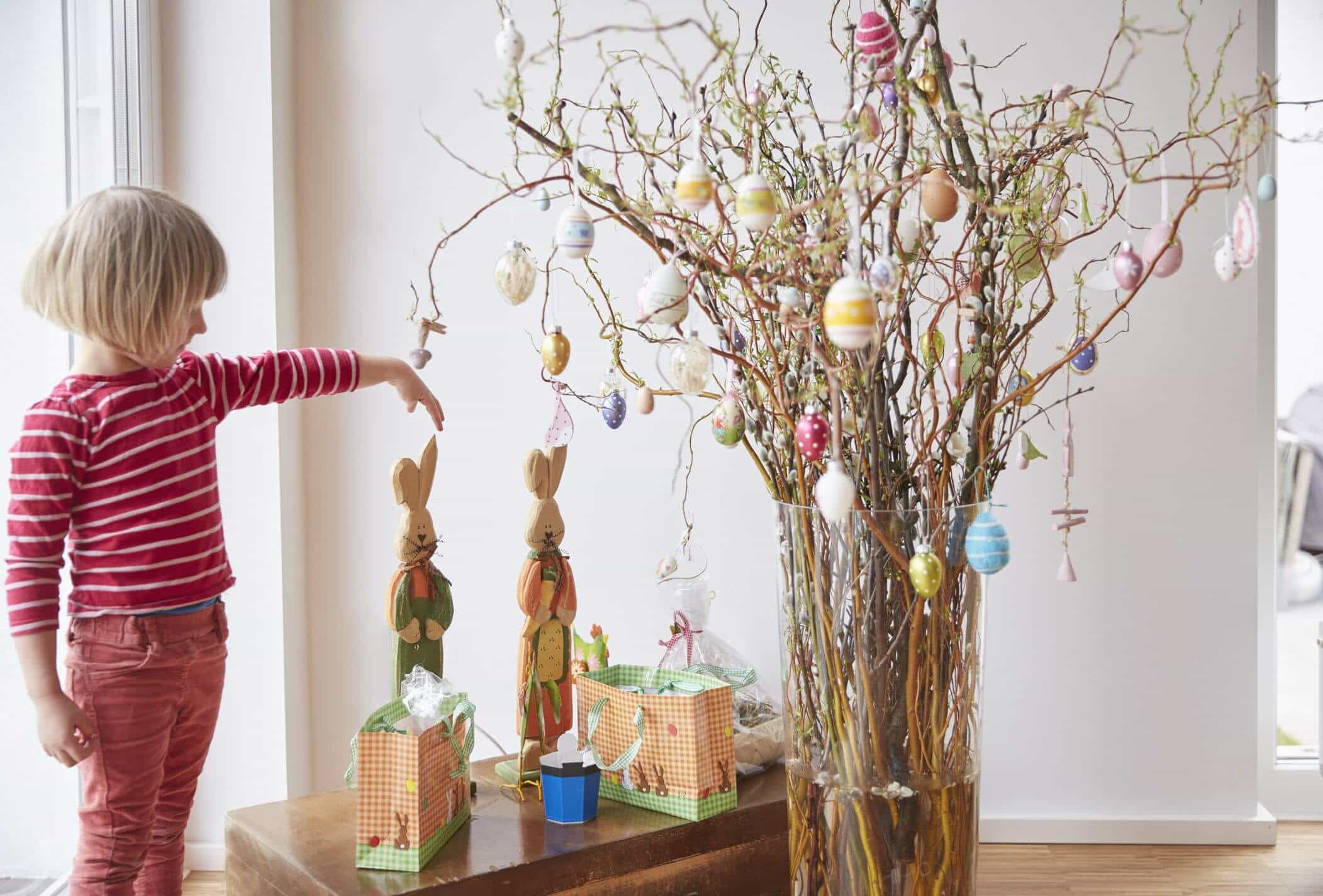 This is the ideal kid's activity on Easter for those who are missing their Christmas tree. Decorate a tree with plastic Easter eggs and other spring decorations (such as pastel ribbons or tissue paper flowers) for your holiday guests to admire
Looking for more fun and exciting activities? Check out Interesting ways to celebrate easter at home.