The interesting fact about crafts is that they can be modified as you desire. The way of converting thoughts into reality is done best by crafts and painting. Painting glasses is not a new form of painting; it has just been modified each day and made better. Painting glass is not just limited to glass slabs or windows but paining the different vessels present at your place. You can simply paint a wine glass and make it look exotic. Playing with colors is no new; they are the form of pure love, painting glass is an exotic art which makes your place even more beautiful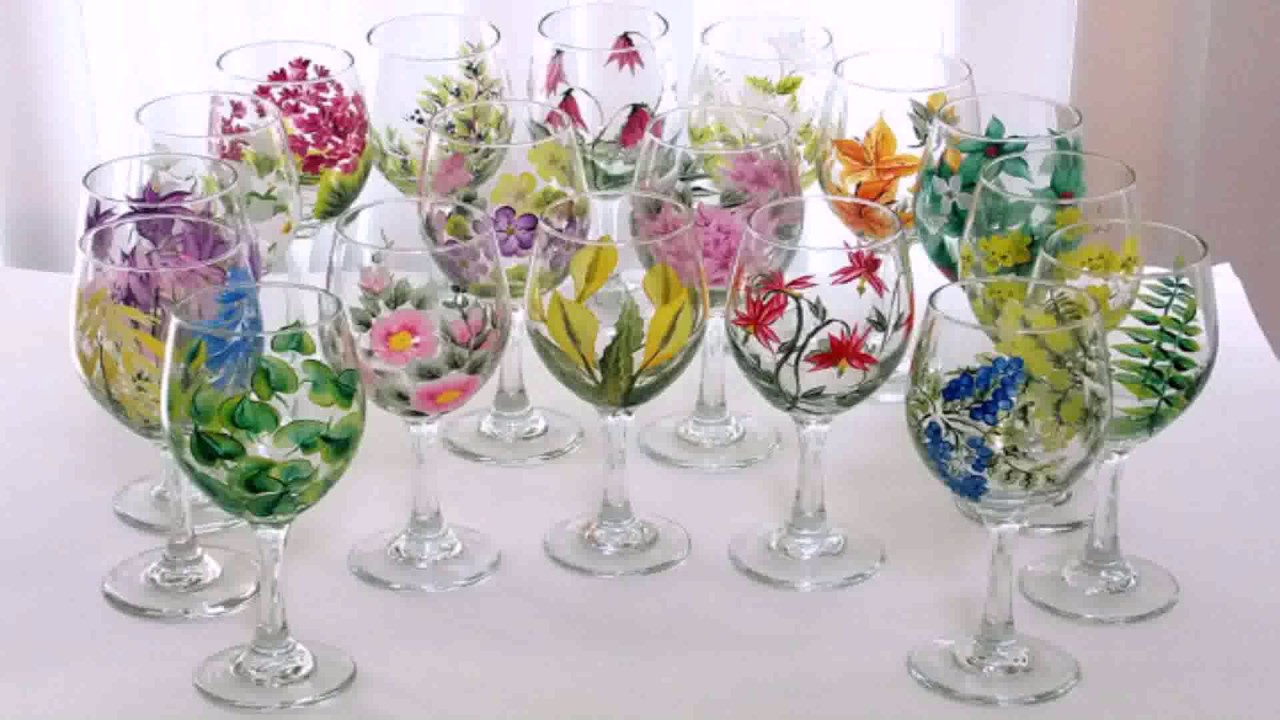 Glass painting ideas you can easily do at home and make little decorative pieces that will be adored by each of your visitors. Some of the basic designs to start glass painting with are
The use of earbuds are common these days, people use them to draw multiple designs, even for henna arts they are using earbuds play a great role in glass painting. You can take shades of a similar color and paint a wine glass by simply mixing the dots in a beautiful pattern. Bright colors such as blue, green, pink, saffron and white can be used in this process. Your masterpiece gets ready when you cover the base of the glass with dots and leave some smaller dots flying like a sky of flying lanterns.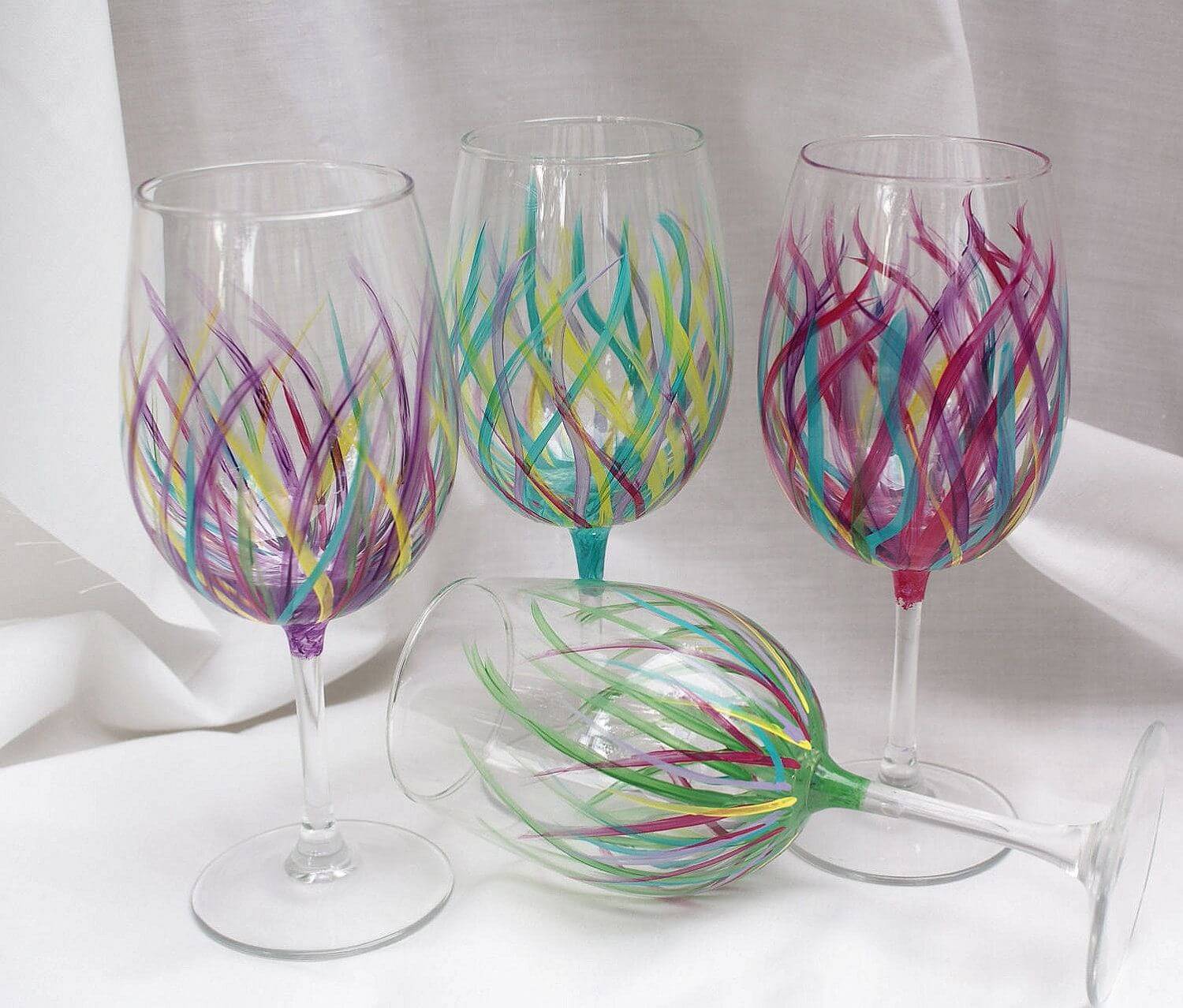 Floral prints are loved and adored, they signify bright summer days full of life and wellness. You can fit the same floral decorations in the wine glass present at your place. Simply take the colors of your choice and draw the flower of your choice. Glass paints come with tube ending which makes drawing much easier. Do not keep the glass vertical as the paint might dip. Keep it horizontally, allow the paint to dry and then draw on the other side of the glass. Be careful with glass paint as they might come out if not dried well.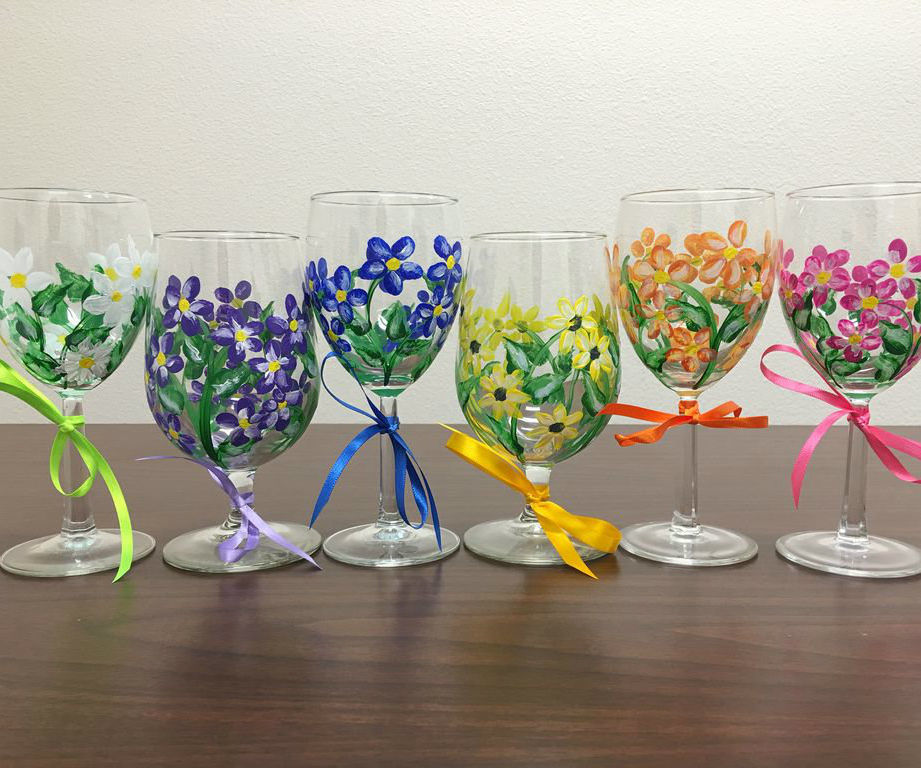 The other way easy for beginners is simply painting the glass heart with different consecutive colors, play with colors as much as you desire, add bobby prints to your glass and make them look adorable.
The simplest way to paint glass is to take an ear-bus and make long vertical strands on the glass, use different colors, mix them well making them look mesmerizing. This easy design can be made by teenagers; this is the simplest way to design your wine glass.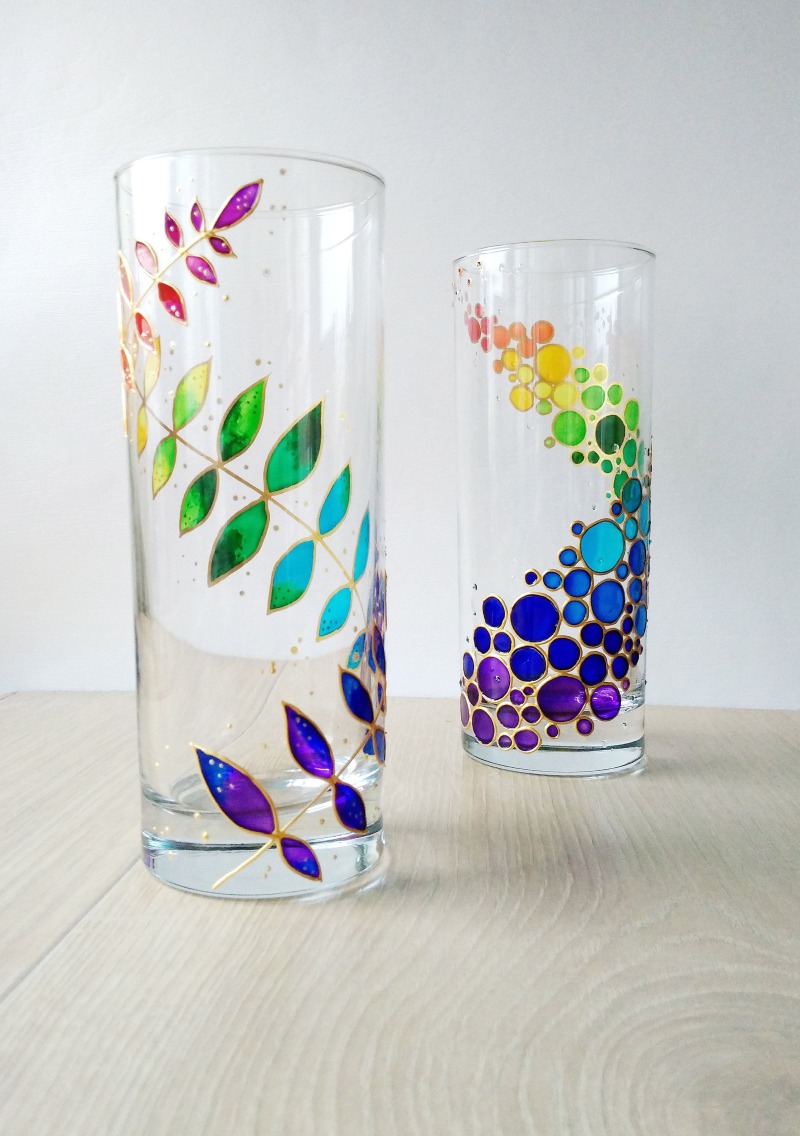 Paint your glass with flowers on it. Take colors like blue, yellow, and orange, pink, white. Implement ideas you want, tie ribbons on the base, make small flowers and leaves using cotton. Turn your ideas to reality.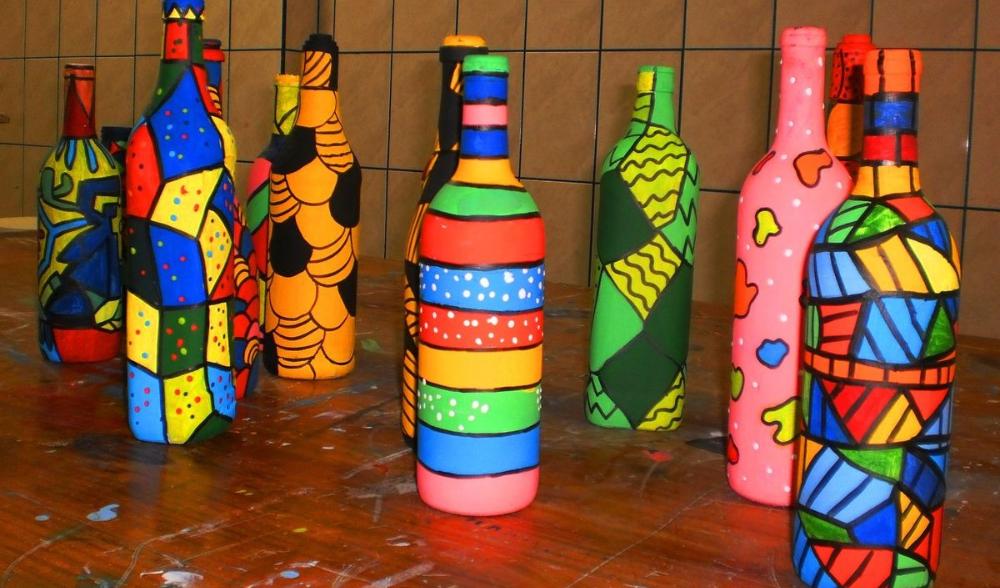 Flowers never go out of trend and when it comes to painting flowers always tops the list. Playing and flaunting colors is top on the list, making flower never gets over of shadow. After painting for times when you become precise with painting glass, use consequent colors, mix them appropriately and get the right results, make outlines first then shade them well. Choose the color you love, use dark and light shades for better results.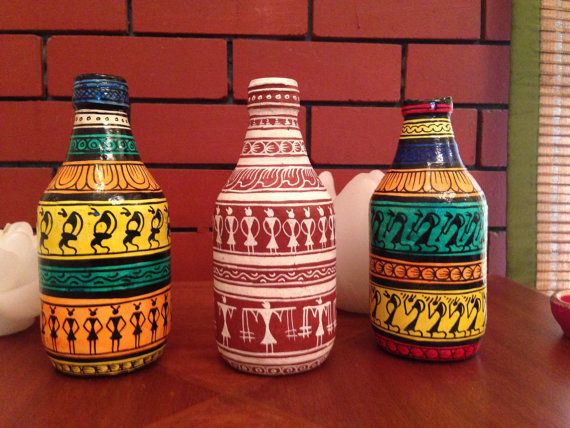 Glass painting comes with outliner, black, silver and gold, use them to make small petals and circles on the old glass of your house, let the outline dry, after a day of outlining, fill colors in them, use bright colors, make better shades and fit the outlines. Let the paint dry well, tilt the glass to prevent the paint from spilling.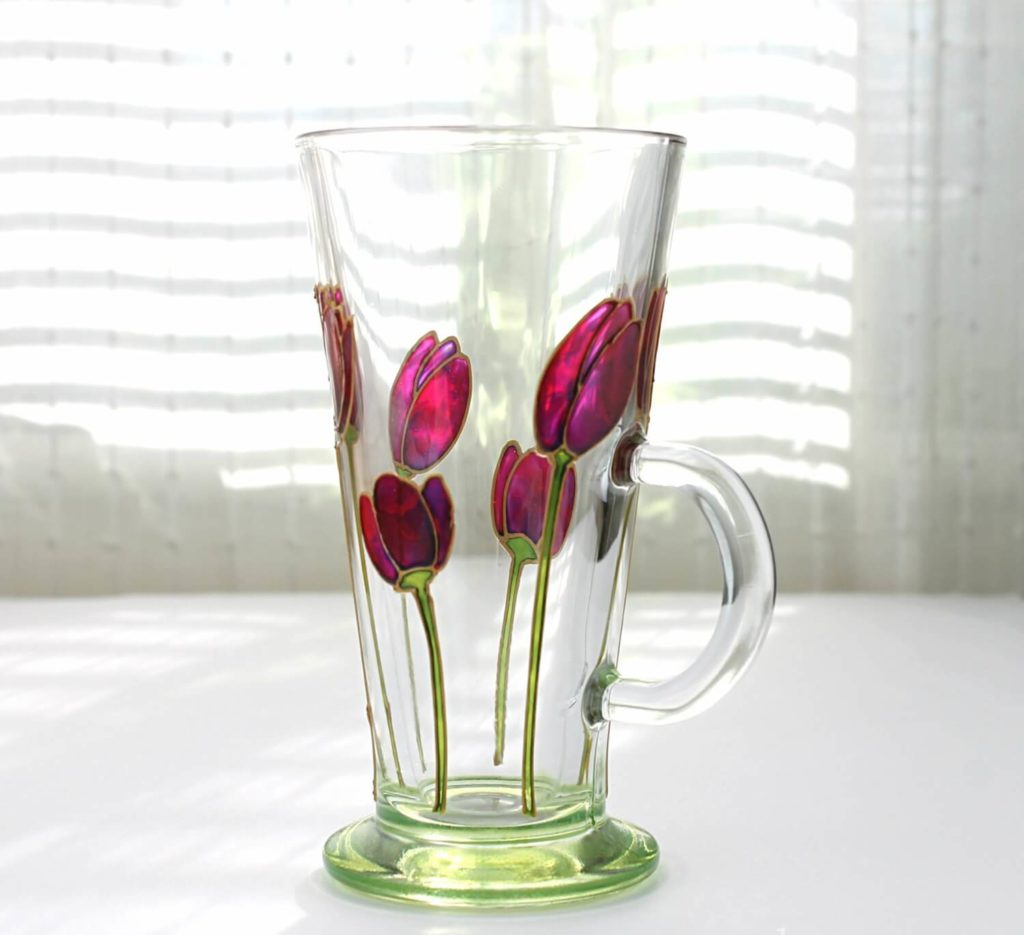 Take glass bottles and jars, fill them with colors, make outlines before starting with your masterpiece, make any figure or shape and add lovely colors, let your piece dry and you are good to go.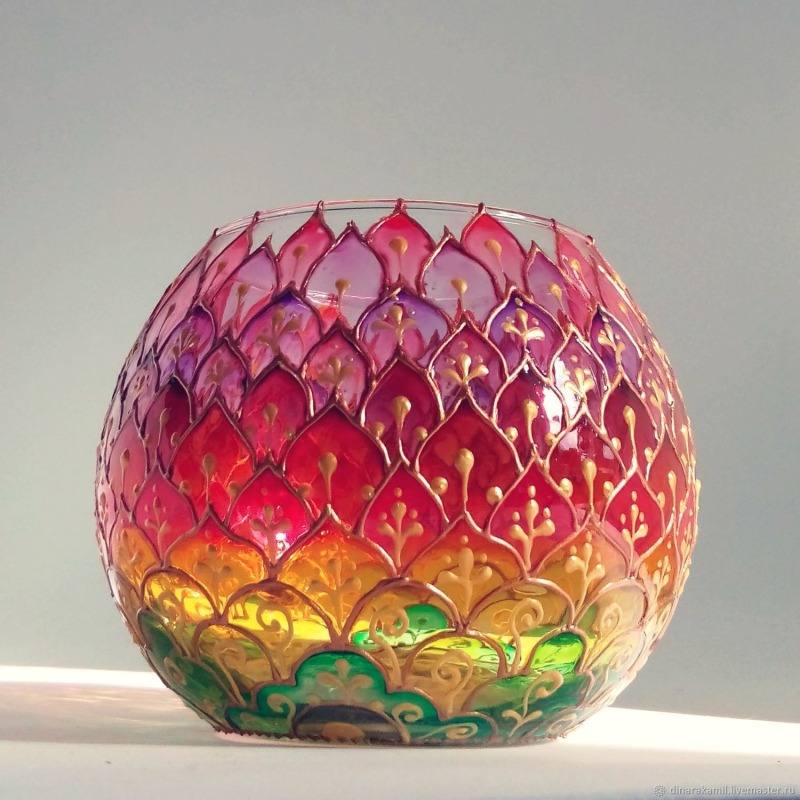 Make masterpiece, use the outliners to make figures of your choice and paint them well, decorative your house with your creativity with glass painting. Make simple figures and flowers with glass painting and you are good to go. Use the right quantity of colors.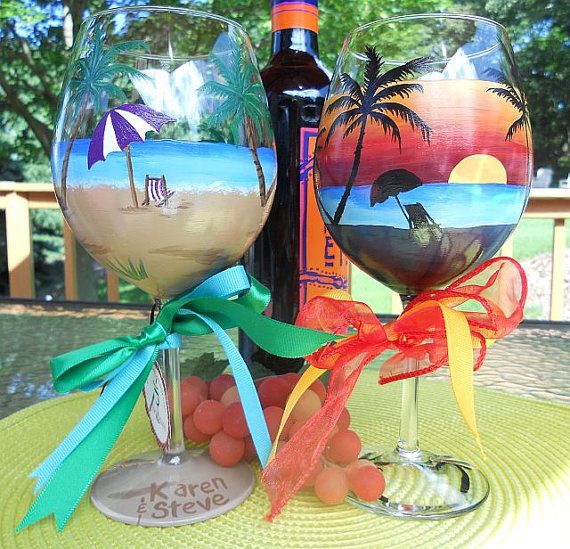 Glass paints are another form of beauty, use outliners to make designs, fill colors, and make fish shells on glass jars, they look amazingly beautiful, carry forward the authentic design ideas for your masterpiece.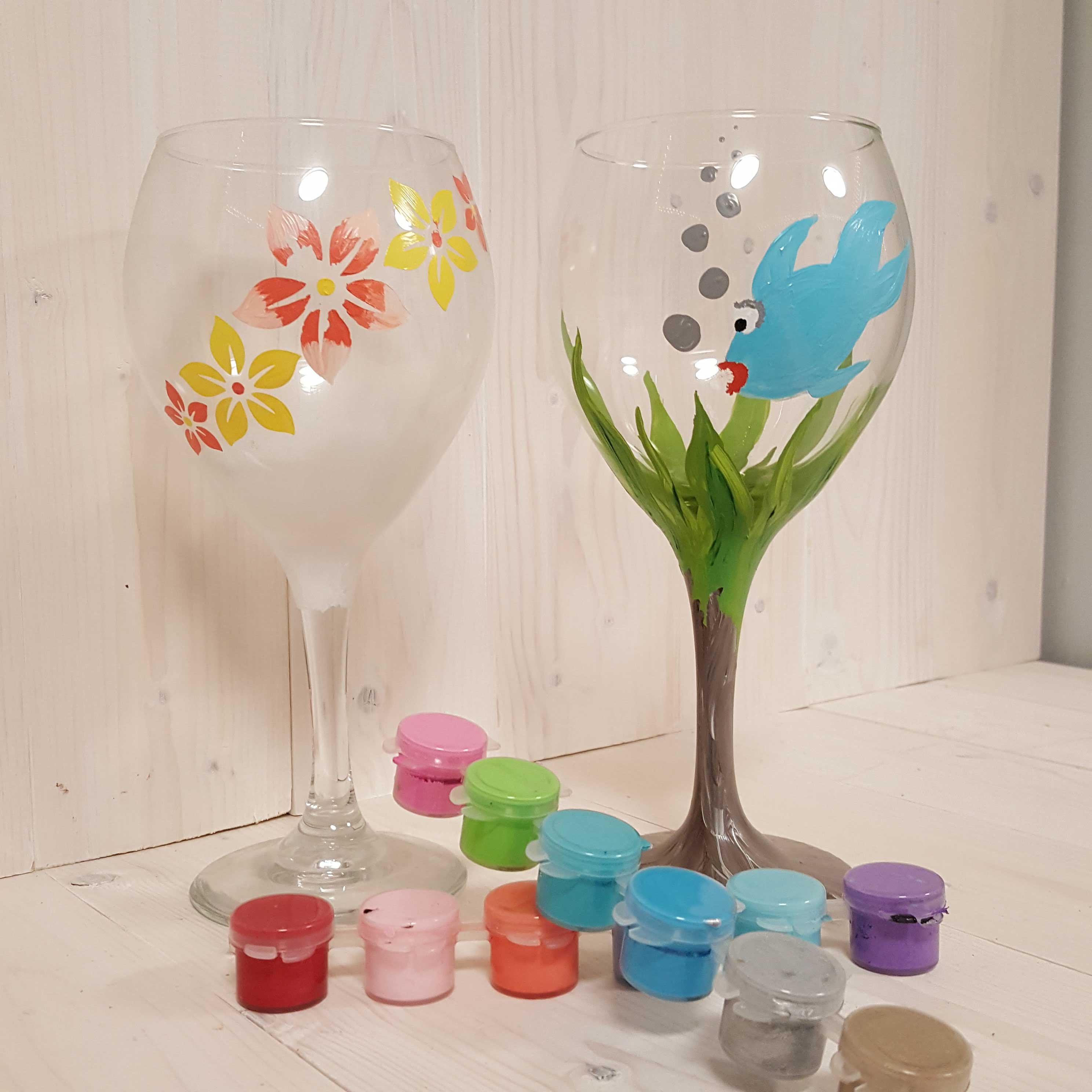 Get the beach at your table, design your glass pieces right for the beach with palm trees and water body on it, they are super easy to make, color glass jars and add fairy lights inside them, replace lamps with your creative lights and feel beautiful about your place.