Many people feel that selecting a sink is not a big deal but it plays an important role in increasing the beauty and design of the bathroom. While choosing a sink you should be careful about its functions as well as its looks. Some of the house owners tend to be particular about the design of the sink. Some of the best vessel sink ideas for the modern bathrooms are: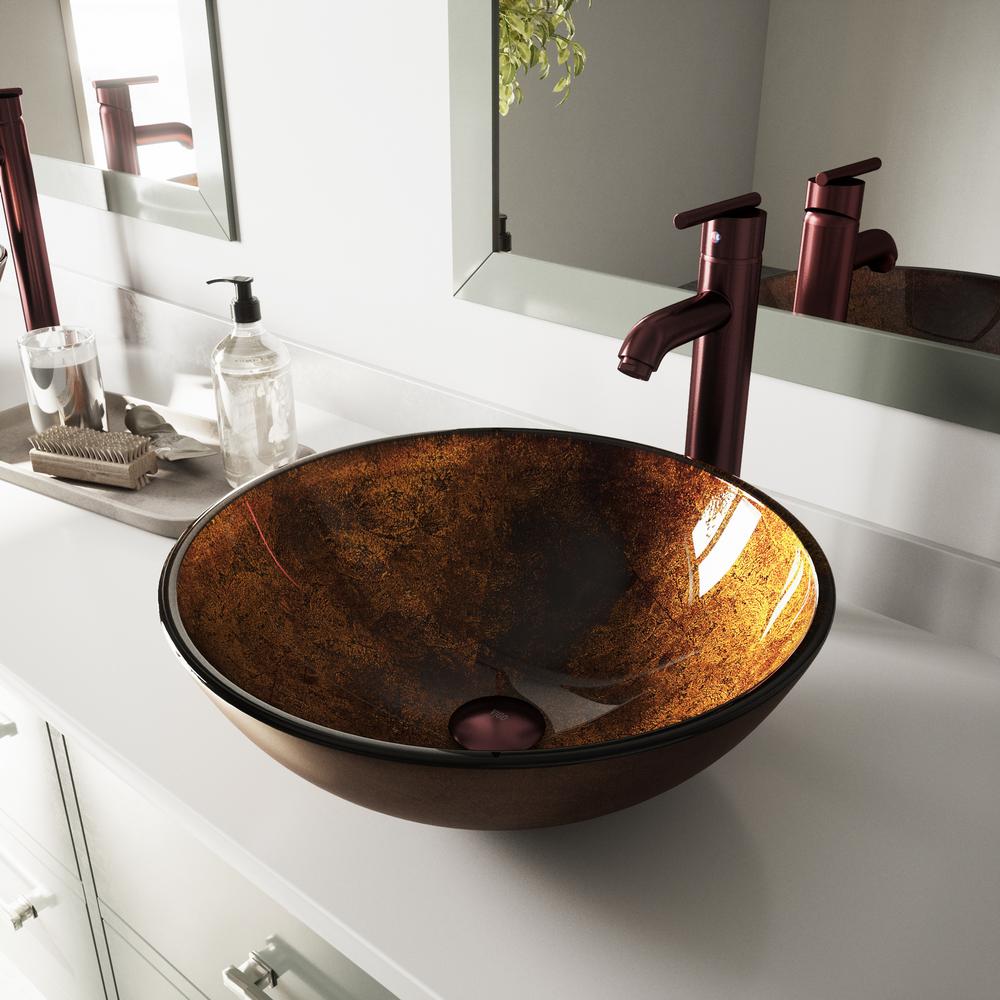 source: homedepot.com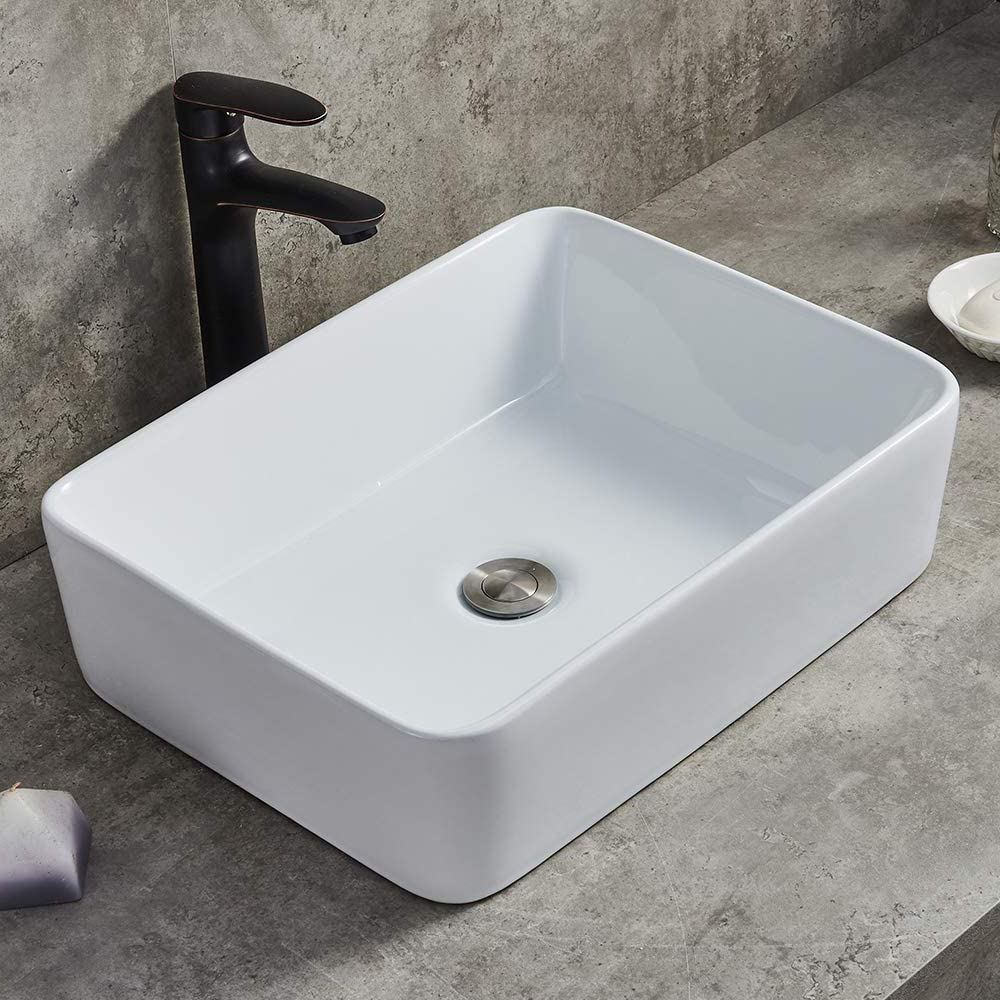 source: amazon.com
The bathroom sinks which stands out among others due to polemic formed around it which is the vessel sink. It adds style and value to any space. It is a free-standing sink that sits on top of sink consoles or vanity tops. The glass vessel bathroom sink adds sophistication and style to the bath. It gives a royal look with the antique rubbed bronze color. It can add a contrast to the white bathroom and can be placed on countertops.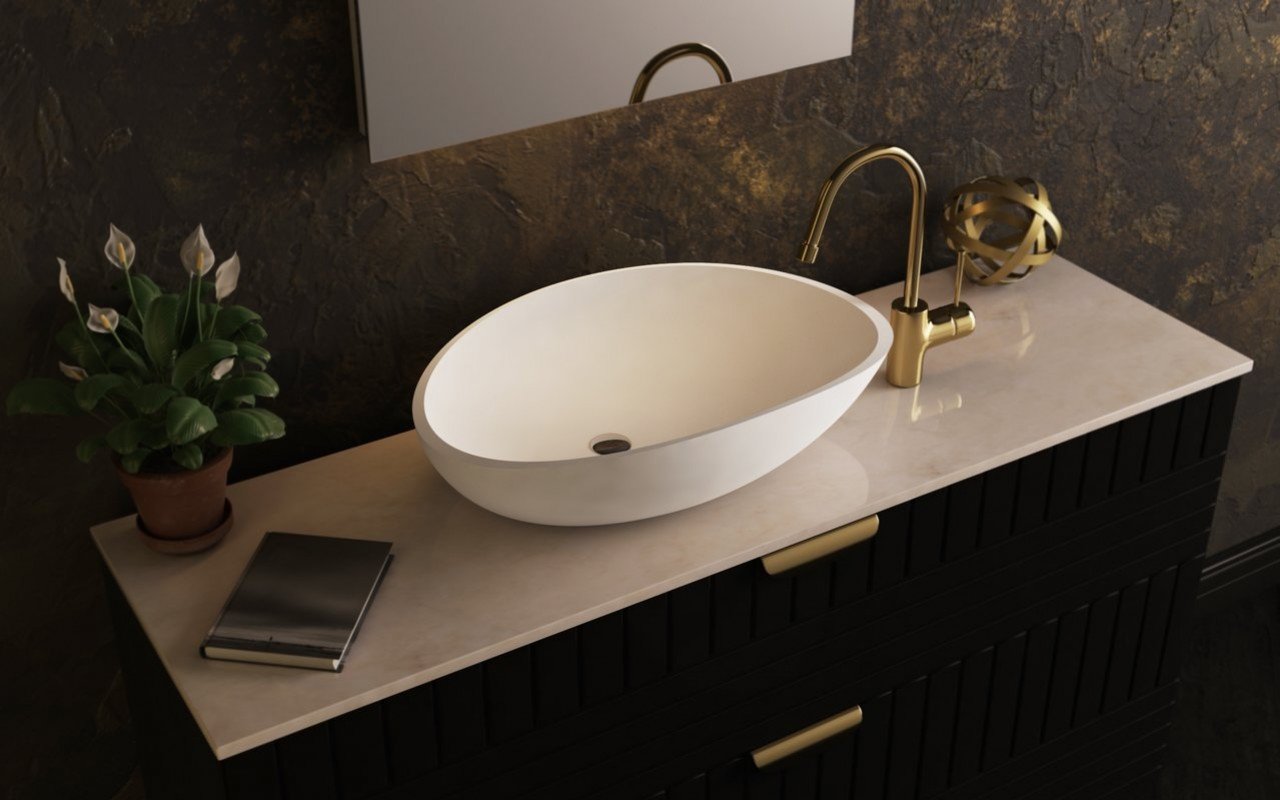 source: aquaticausa.com
source: ostkcdn.com
European contemporary beautiful sleek vessel sinks are beautiful and very easy to maintain. These simple white vessel sinks are constructed of vitreous china which is the perfect complement to many surfaces. These are durable and stain resistance as they are double fried. Another vessel sink that looks stylish and classy is the spoon bathroom sinks. It is beautiful and elegant and features the stunning design of the spoon. The sink reflects the style of a spoon with a rimless design and looks perfect when mounted on a simple, undecorated shelf or a cabinet.
source: maestrobath.com
source: ostkcdn.com
Rectangular transparent tempered glass vessel sink is also quite popular among the modern bathroom lovers. It can add a striking feature to a bathroom. These clean, simple and elegant sink bowls are the right sink for your bath. If anyone wants a luxurious sink, he can opt for Italian Vessel Sink which is a combination of design and nature which generates a luxury waterfall faucet. With its designer-inspired polished chrome color, this luxurious Italian faucet would be a style statement.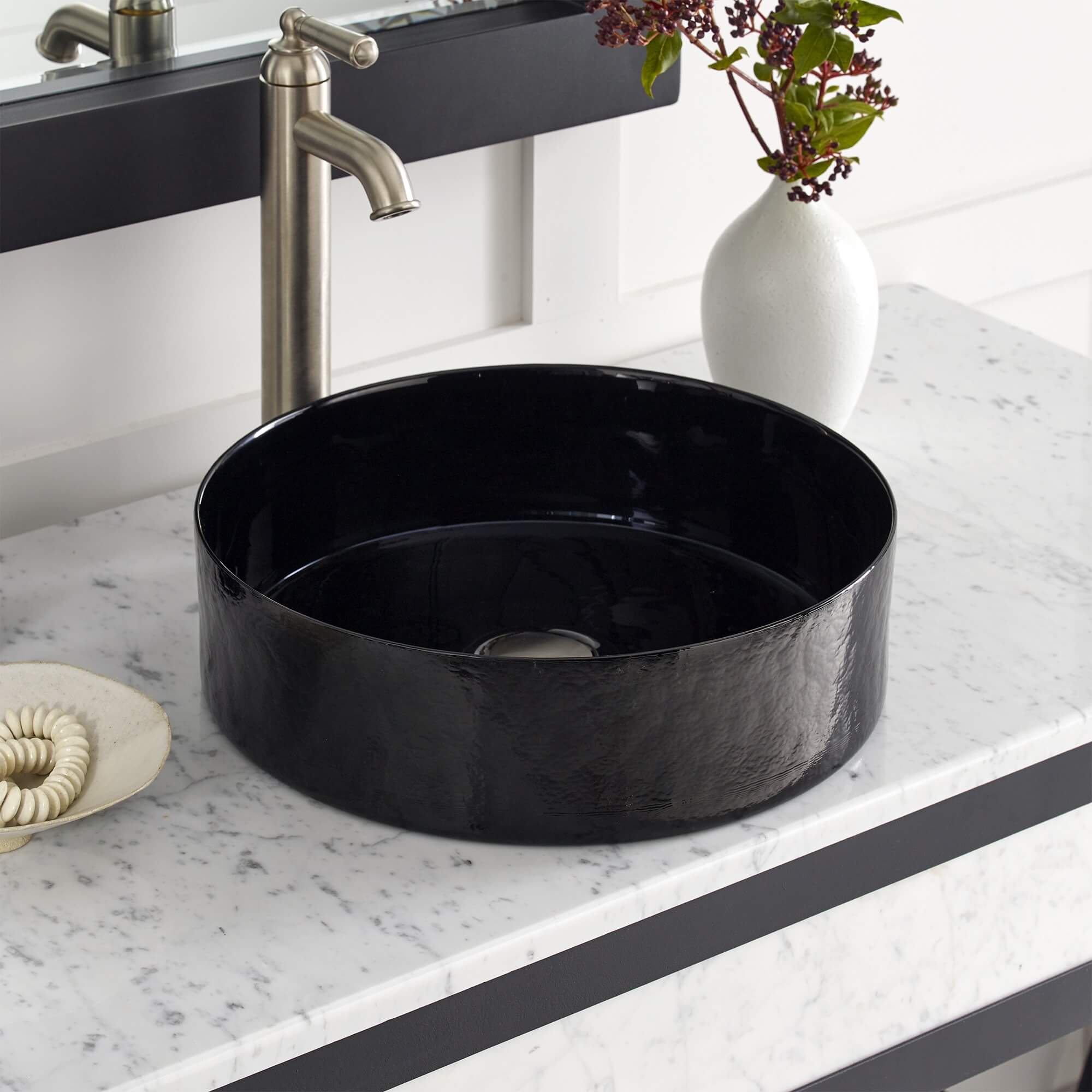 source: nativetrailshome.com
source: aquaticausa.com
You can brighten up your bathroom with this vessel sink featuring a vibrant turquoise interior. It gives a contemporary look with its kiln-fired tempered glass. The sink prevents splashing because of its wide rectangular shape and sloped sides. 
This eye-catching glass vessel sink are not only strikingly beautiful but also beautiful. This cylindrical shaped bowl features a modern style which is bold with clean lines. The colors and patterns of the sink have their own personality.
source: ebayimg.com
source: aquaticabath.eu
These Lotus Black Stone Bathroom Vessel Sink are one of the extremely beautiful and classy vessel sinks. It looks out of the ordinary sink with its organic oval shape in a sleek and modern way. The streamlined basin prevents water from splashing hence keeping the bathroom clean. You can add an intricately designed colorful vessel sink to your simple and modern bathroom with these floral shaped bathroom sinks with floral design on it. It can add a contrast to the plain bath.
source: jsgoceana.com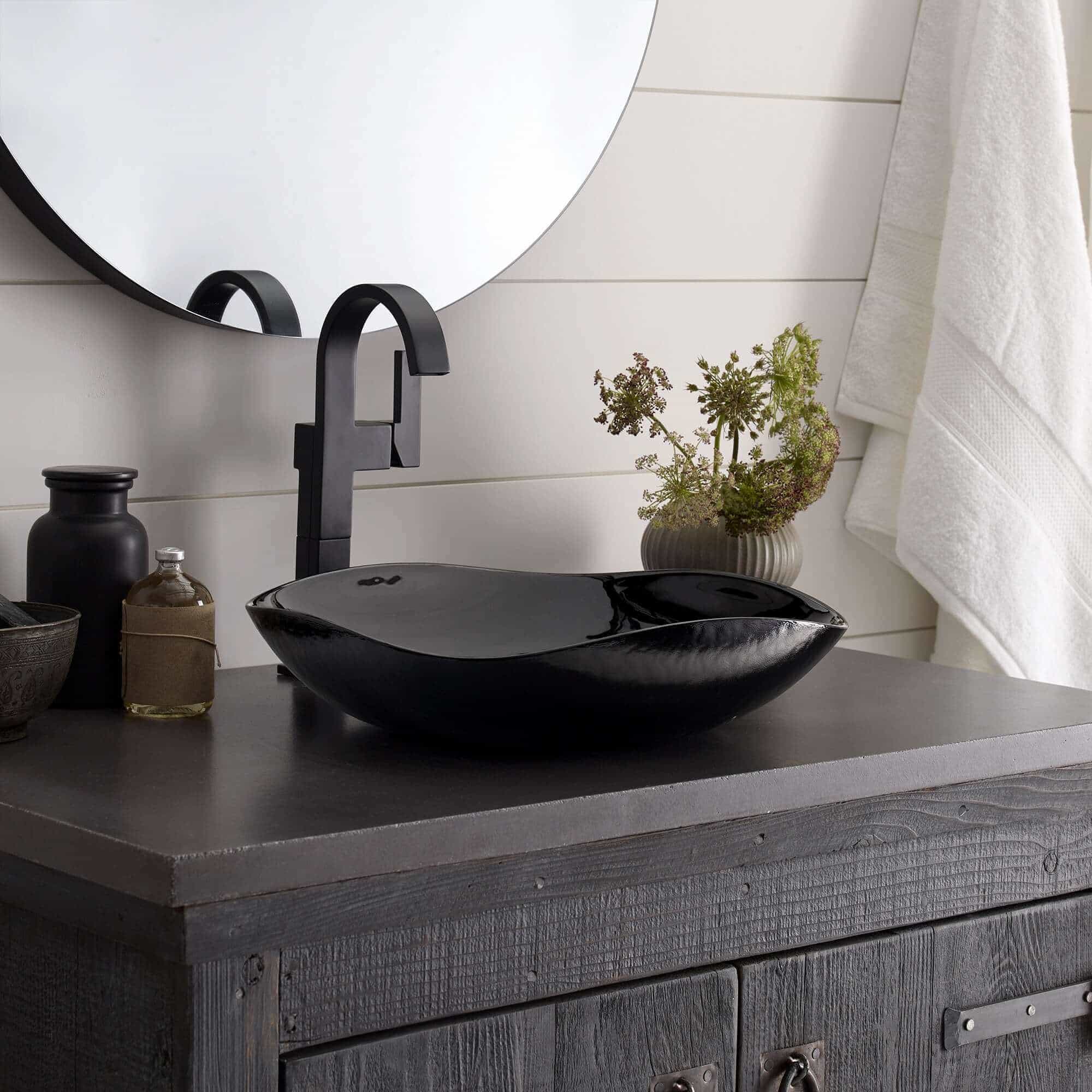 source: nativetrailshome.com
For those who prefer dramatic futuristic style, this Nano Morph Black Stone bathroom sink with its asymmetrical design is totally unique and will be best suited for them. This sold deep black is both high in art and high in performance. This round shaped glass vessel reflecting gold hue is made of shatterproof borosilicate glass. It is a type of ancient vessel sink which gives a traditional look to the bathroom.
source: aquaticausa.com
source: shopify.com
This uniquely shaped black vessel sinks have a slightly squared form with soft, undulating curves. It is beautifully shaped and the ancient tradition takes a modern turn with this design. 
It is a very popular model of bathroom sinks with Italian grace and Scandinavian design, it features minimal detailing. It is a stunning, low dish-shaped rectangular basin that has slightly rounded corners.
source: pinterest.com
This multi-colored onyx vessel sink is one of the most beautiful sinks for a modern bathroom. Since onyx is naturally translucent, it allows light to flow through it. 
 The Maestro Round vessel can be a highlight in your bathroom. It is cast from high-quality recycled copper. 
Since a sink is the highlight of a bathroom one should be careful while choosing the right bathroom sink. Vessel sinks are stylish and are beautiful. It exposes the entire sink rather than hiding most of the parts under a counter or cabinet. It makes the sink a focal point in the bathroom and puts a spotlight on it. An eye-catching vessel sink can elevate the décor of a bathroom.