Swimming pools are probably the coolest things that will rejuvenate your body during summer. Have you been planning to carve out a swimming pool within your area of construction or residence, and been looking for online tips on how to hire the right people? Then you can search some best swimming pool builders online and choose an affordable one for your swimming pool construction.
How would you choose the best swimming pool contractors?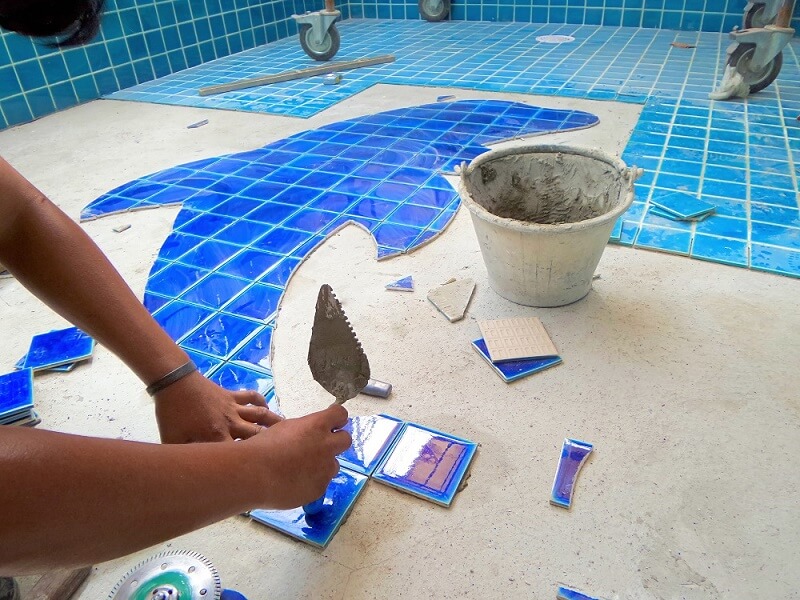 ■ Prepare a budget plan and adhere to it. You must write down your requirements in a paper and set a budget for your swimming pool construction. Then you can ask for the quotes from different builders and compare their prices to choose an affordable one.
■ Go for construction companies as opposed to freelance builders, as the employees of the former are answerable to higher authority for the quality of work delivered, while the latter is likely to get away with carelessness.
■ Always look for swimming pool contractors who are not only licensed for the work they do but are also experts in the same. Perform a thorough background check of the enterprise before investing your time and money in them. In this regard, you can check their experience level and online customer reviews to choose the best one.
■ The swimming pool contractors of your choice should be versatile in terms of the services given. You need to sketch the layout of your swimming pool and in this case, you can contact the civil engineer to prepare the sketch.
■ Inform the person in-charge of your time constraints and enquire about the number of laborers that the organization can provide. Apart from that, you need to check their working hours and weekly or monthly offs, if any. It is better to make an agreement for the swimming pool construction and include all minor and major details in your agreement.
How would design a swimming pool?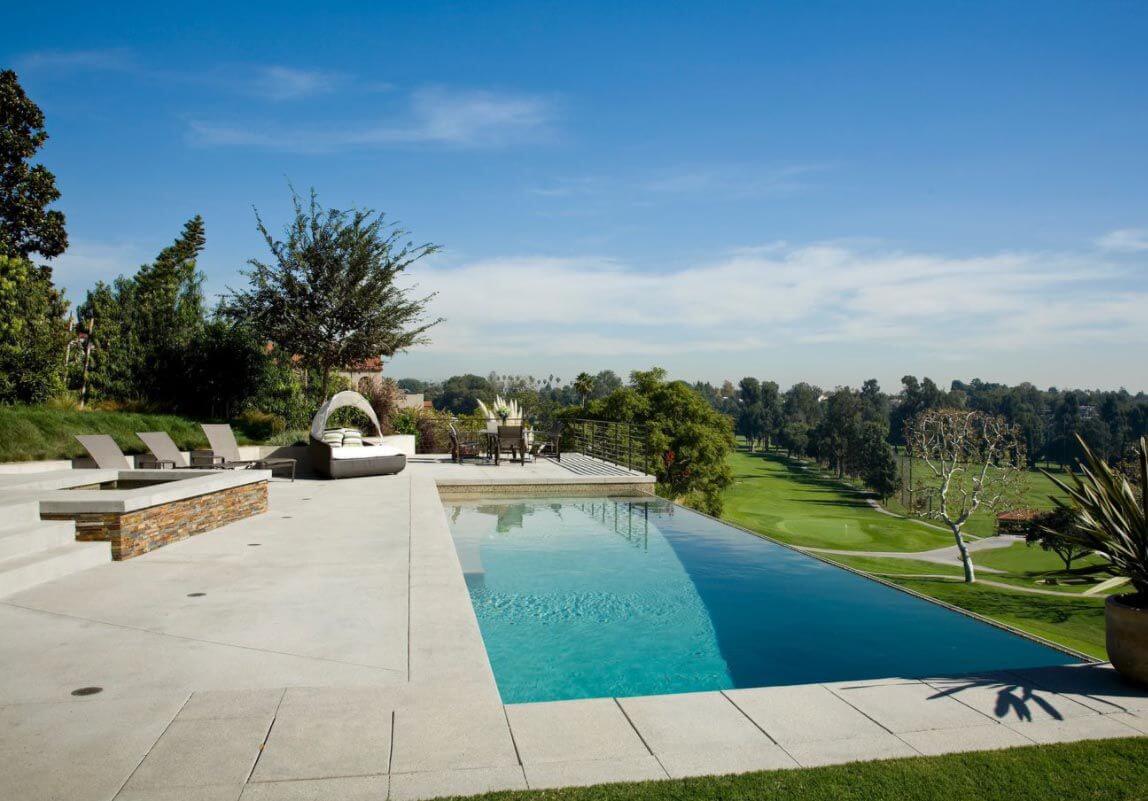 How much area can you allot for your swimming pool? Get the exact dimensions before you consult swimming pool builders. Figure out what sort of swimming pool you want to have and let your engineer know about it. In the event of any confusion regarding the pool type, he/she is supposed to supply you with information regarding the pros and cons of all kinds of swimming pool layouts, and advice you on the style best suited for your situation.
■ Ask for a catalogue of the designs they can create. If available, you should always check out original photos instead of representative samples, because actual results may not always live up to images. You may also propose customizations if you so wish.
■ What kind of constituent materials will they provide for construction? If you are not happy with what the swimming pool builders are supplying, buy your own materials.
■ What are the charges for AMC (annual maintenance contract)? Are there discounts? Most of the swimming pool builders can offer you AMC and you must avail such contracts to maintain your swimming pool.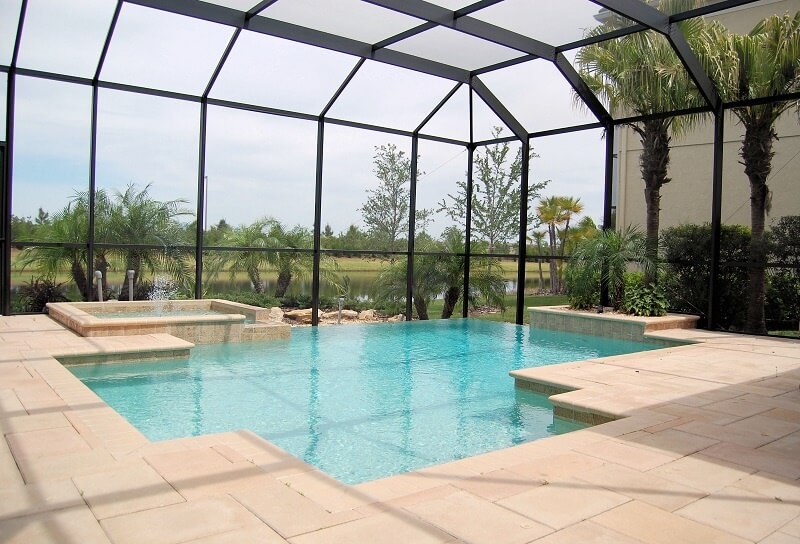 Be present on site so that you may be able to supervise the progress of the swimming pool builders. Make sure that every aspect of their work is done with absolute precision. If you still have any doubts, ask them to undo and redo till perfection is gained.
Be vigilant that raw materials, especially cement, is not exposed to moisture, or tiles are not manhandled. Ask the workers to put up effective barriers and sign boards with reflectors on the site, so that accidents can be avoided.