Do you recall a time when you couldn't resist snapping a lot of pictures at a restaurant? These dining spots have been rated as the most scenic spots in the world by diners from around the world.
Why not give your Instagram feed a boost? Take a seat at any of these stunning restaurants and snap your pictures. According to Best Restaurants Awards, these dining spots comprise the ranking of the most Instagrammable restaurants in the world. Let's start our Instagram-worthy food tour with these few spots at Live Enhanced.
Le Grill Restaurant, Prague 
source: inyourpocket.com
Le Grill Restaurant has Bridgerton vibes in Prague with bold red wallpaper, dark hardwood floors, and stunning chandeliers. The interiors are a regal dream with bold red wallpaper, dark hardwood floors, and stunning chandeliers. There is a lush garden space outside, where, according to one reviewer, peacocks can be found. Which actually makes it instagrammable restaurants.
Grand Getaway, Kuala Lumpur
source: pinterest.com
A luxury dining experience that combines fine dining, special effects, and visual ambiance, The Grand Getaway by Grand Hyatt Kuala Lumpur is a lavish dining journey that transports guests to a world away, in the comfort of their seats, without having to leave their seats. Through the unique 360° virtual dining experience, guests can experience the best food and drink around the world.
Samsha, Valencia
source: espanarusa.com
A reviewer of Samsha restaurant in Valencia, Spain, called it a "Black Mirror of food experiences". And they are not wrong. In this multi-course gastronomic experience, only 16 diners at a time will be treated to a multi-course meal complete with music and lighting and featuring exquisite, mouthwatering artistic cuisine. One must experience this.
OPSO, Dubai
source: bbcgoodfoodme.com
A Mediterranean restaurant in Dubai that offers a sophisticated social dining experience, OPSO Dubai is a modern and contemporary instagrammable restaurant that is the height of luxury. The eye-catching eatery and its combination of gold, tan, orange, and blue are sure to impress visitors to Dubai.
Koral Restaurant, Indonesia
source: pinterest.com
The first aquarium restaurant in Bali, Koral Restaurant is named after its name. While dining on elegant dishes prepared by an award-winning chef, guests can enjoy superb views of the underwater oasis. Definitely, on your bucket list of bestinstagrammable restaurants, Koral Restaurant is an experience like no other.
Aroma at Palazzo Manfredi, Rome
With breathtaking views of Rome's Colosseum, Imperial Forum, and Domus Aurea, Michelin-starred restaurant Aroma is in the Palazzo Manfredi. This instagrammable restaurant has 28 seats and the most stunning backdrop in the city. Chef Di Lorio, who was born in Rome, has been leading Aroma since its inception in 2010. Taking into account the terroir, the chef has devised a menu that combines traditional Italian cooking with contemporary flavors and ideas.
The Mirror Room, Italy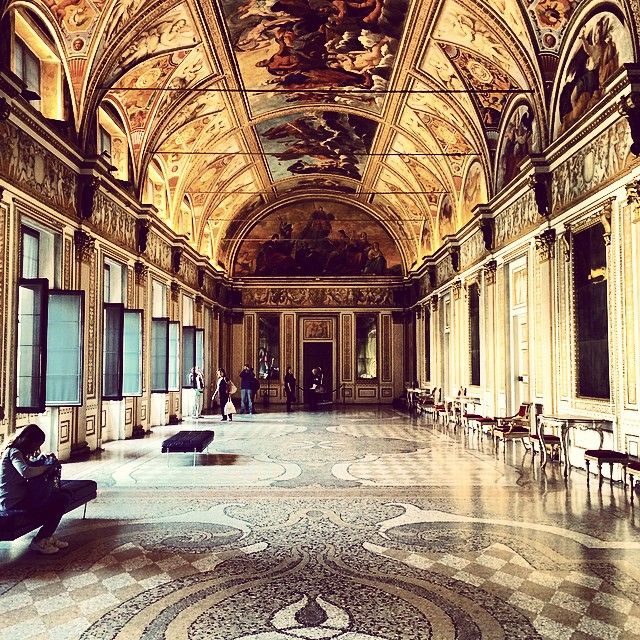 source: pinterest.com
A instagrammable restaurant at the Hotel Irma feels like an invitation into nature, with floor-to-ceiling windows and mirrored panes. Among the rose gardens, diners can experience local ingredients and herbs grown on site in the restaurant's kitchens. In addition, a few walks from Merano's historic city center, you can capture insta-worthy snaps.
Pink Mamma, Paris
source: pinterest.com
Pink Mamma is the best instagrammable restaurant place to go if you're looking for great Italian food in the heart of Paris, and also the perfect place to take shameless selfies. In addition to delicious pizza, tasty pasta, and a delicious tiramisu, the trattoria attracts locals and tourists alike. Take some pictures on the steps along the way between the top and the bottom floors of the Parisian greenhouse, and try to get a seat on the top floor if you are able to do so.