When designing or refitting a new office space, there are many things to take into consideration. The best commercial flooring for your office is one of the most crucial decisions you'll need to make. Not only is it an aesthetic issue, but office flooring can have a significant impact on staff productivity and cost.
Office Layout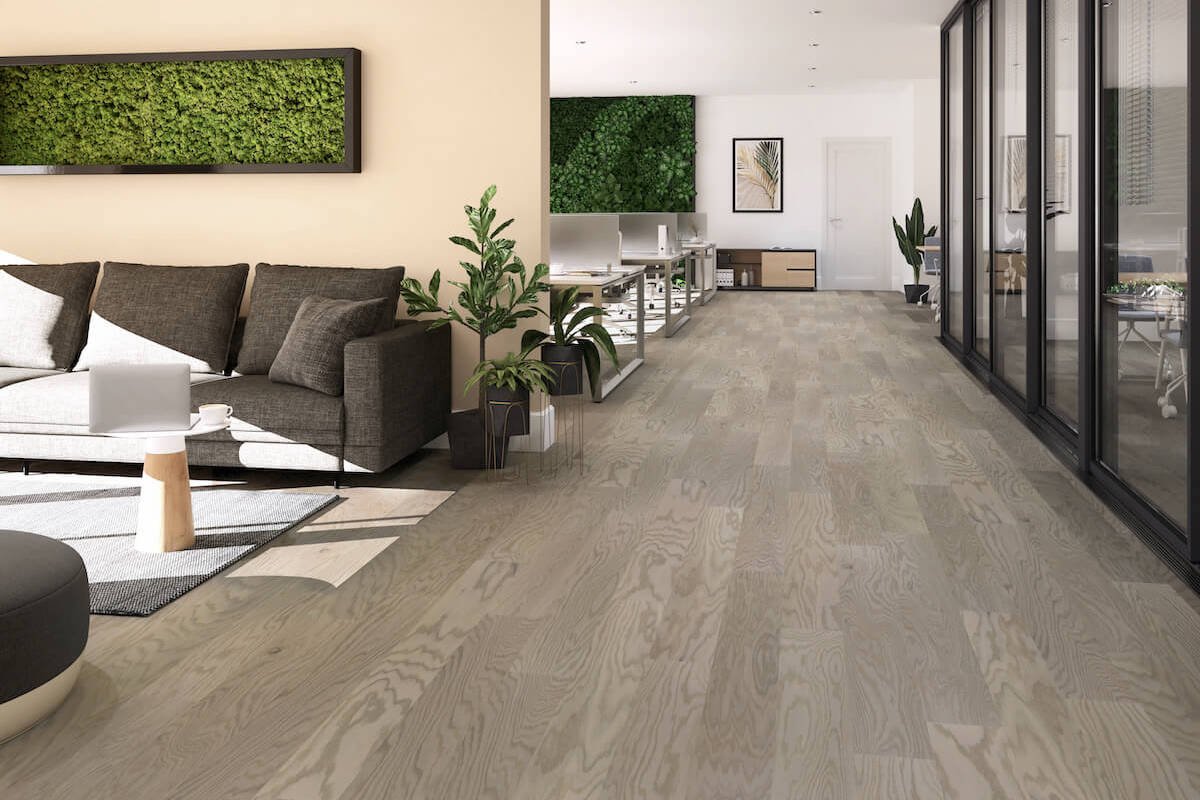 source: parterreflooring.com
When choosing commercial office flooring, it is important to consider how the office will be set up. It is important to select a product that meets the needs of each office.
Businesses with a reception area may want vinyl flooring or a product that can withstand heavy foot traffic. Some businesses might have an open-plan office that generates a lot of noise. It is a good idea to choose carpeted flooring for this area. This will help with the acoustics and provide standing support.
You can ensure that every space is comfortable for clients and employees by considering the layout of your office when designing your flooring plan.
Weather and Location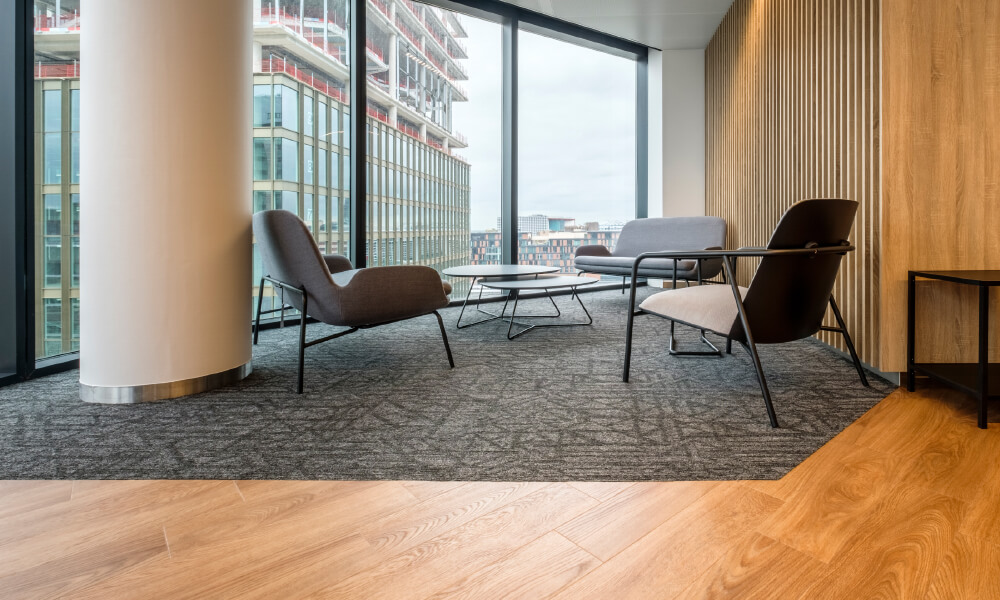 source: pinterest.com
Are there many windows in your office that get sun all day? Or are they located somewhere that's cool and shaded all year?
Whatever space you have available, consider the climate and the location of your office when selecting the right flooring. The right flooring can reduce energy consumption and help keep clients and staff happy.
Vinyl or tile flooring can keep offices cooler in naturally warm offices. Carpeted flooring is best for offices that are on the cooler side. It maintains a constant warmth in the room.
Foot Traffic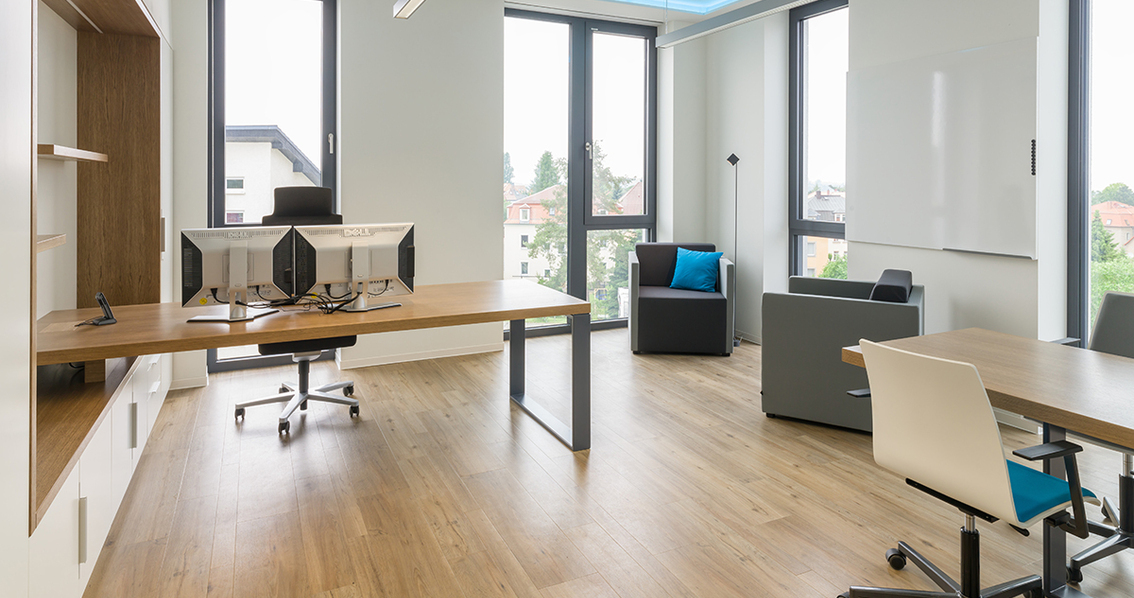 source: gerflor.com
No matter if you work in a busy office or manage a small business, it is important to make sure that the flooring you choose suits your foot traffic.
It is recommended that offices with high foot traffic avoid carpeted commercial flooring. Instead, choose a stylish vinyl option. Because carpet is more susceptible to wear and tear, it can be more expensive in busy areas. It also requires frequent cleaning. It is a great option for quieter areas in offices with low foot traffic, such as meeting rooms or workspaces. Another area to consider when it comes to foot traffic is the bathroom office. For businesses with high foot traffic, it's recommended to use steel-based bathroom partitions as a best and most durable option.
Interior design
The decision-making process for choosing the right flooring style for your office should also include this factor. It is essential that staff and customers feel comfortable. However, aesthetics that reflect a company's brand are also important. It is important to make the experience enjoyable for all who enter the building.
You have many options for commercial and vinyl flooring that will give your office a unique look. A professional fit-out specialist is the best choice if you're considering this. They can help you choose the right product for your space.
Your Budget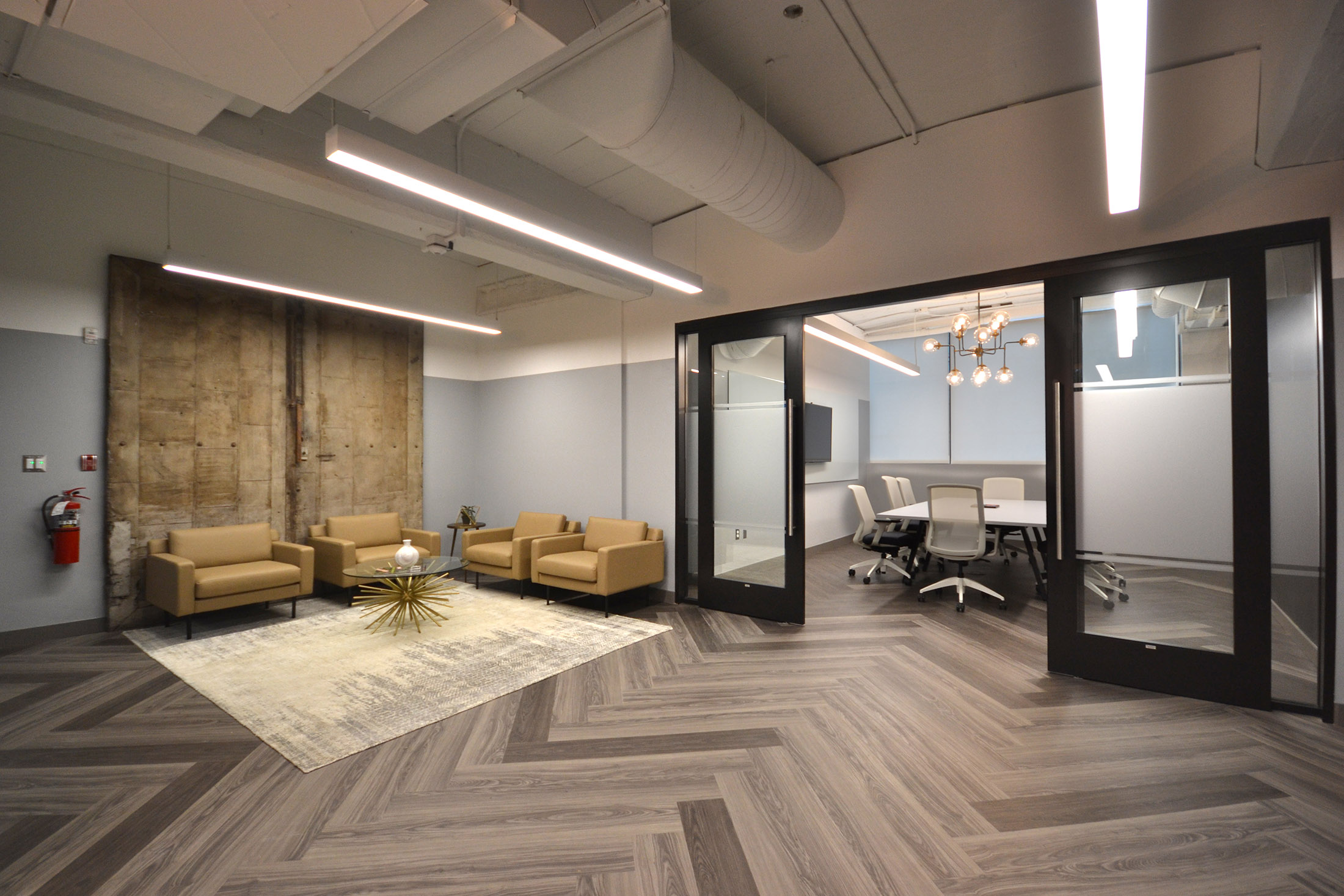 source: premierconstruction.com
It is important to set a budget when choosing flooring. Although most vinyl and carpet flooring options are reasonably priced, there are some styles that can be more expensive per square foot. metre.
Vinyl flooring is a cost-effective alternative to natural flooring. It comes in a variety of colors and textures, which look almost identical to hardwood floors.
Ask Your Local Commercial Office Flooring manufacturer or Dealer
It's best to ask your local flooring business in your area to discuss the best options for office commercial flooring. You will need a product that is durable, water and dirt resistant, high foot traffic tolerant and more.