Maurizio Cattelan is an artist and he hails from Italy. He is famous for his bizarre works of art. Here is a list of a few of his amazing work.
1. Spermini (1997)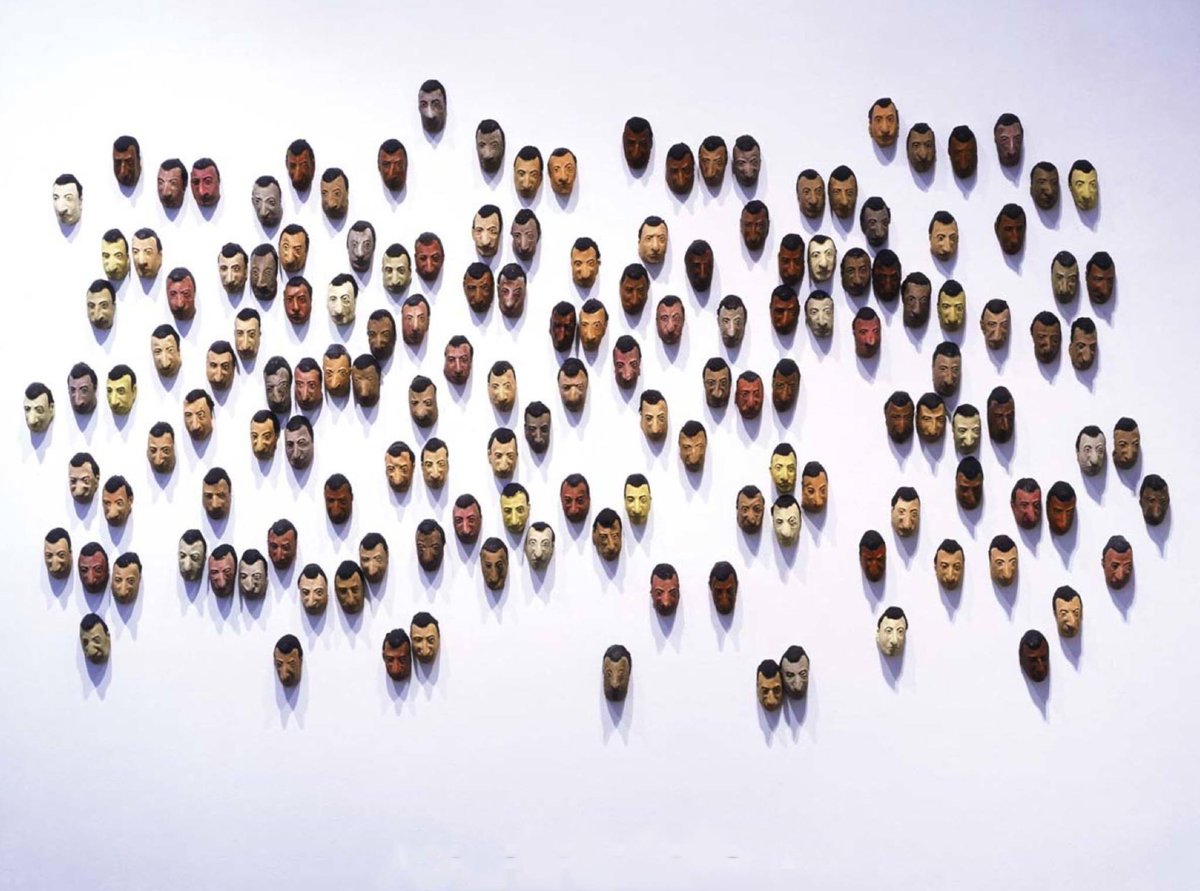 source: twitter.com
So lots of Rubber masks can be seen on a white wall making it a bizarre artifact that he specializes in. presently it is acquired by the owner of Christie's, London.
2. A Perfect Day (1999)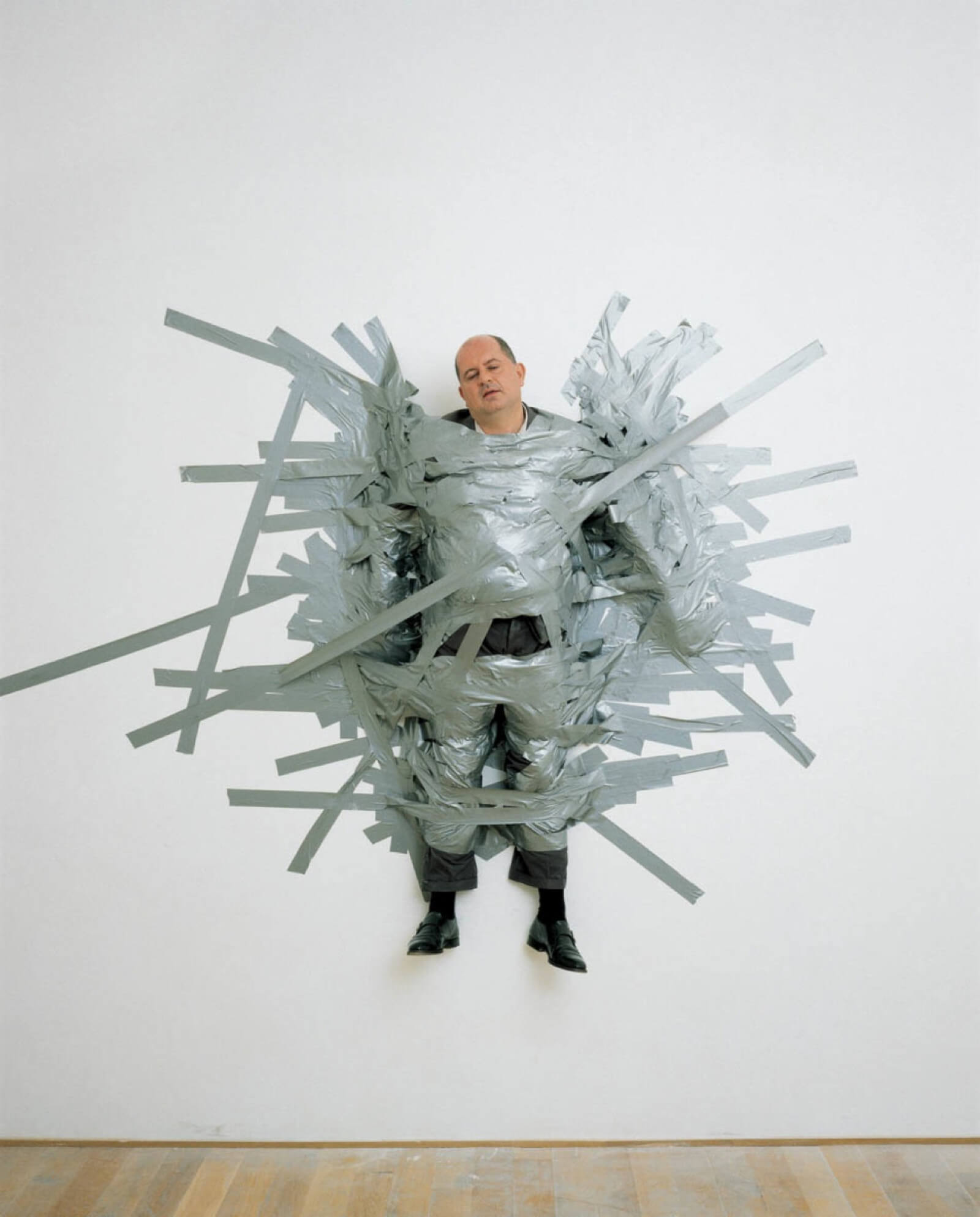 source: perrotin.com
In 1999, Masimo De Carlo, the owner of an art gallery was seen taping to the wall of his own gallery. This was another masterpiece artwork of Cattelan. He was brutally taped along the wall and that was a piece of art for the visitors that particular night.
3. Mini Me (1999)

source: westca.org
In 1999, he again came out with a weird idea of making a figurine of his own. The mini-me is a resin, rubber, fabric made figurine that was sold for a whopping 749,000 USD!
4. The Ninth Hour (1999)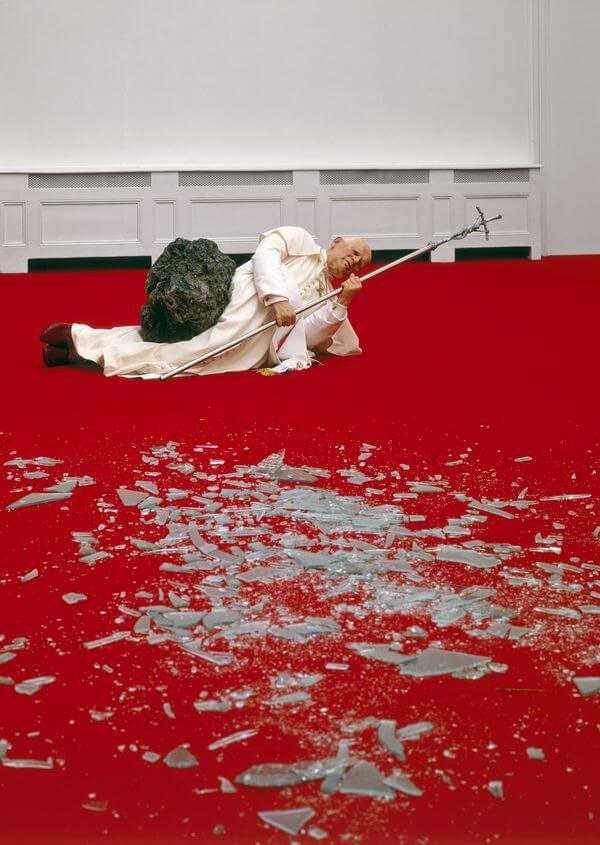 source: wykop.pl
In the very same year, he again came up with a bizarre art that unveiled his cynical side. This is claimed to be among his best works. So in this sculpture, Pope John Paul II is seen dying from the attack of a meteorite. The pain can be seen clearly on his face.
5. Not afraid of love (2000)
source: pinterest.com
In 2000, he came up with a new artifact; the Not Afraid of Love one. It shows the paradoxes and contradictions and identity crisis of humans out there.
6. La Rivoluzione Siamo Noi (2000)
source: artribune.com
So apparently this one is a depiction of his own self. According to him, he always made fun of popularity and success. He ended up fleeing from exhibitions and renowned art programs. This figurine is just the symbol of his state of mind according to him. 
7. Maurizio Cattelan (2001)
source: perrotin.com
People are habituated seeing artifacts on the walls of the gallery. Here Maurizio Cattelan offers you something out of the box. A life-size Pinocchio is seen coming out of a hole that is made on the floor of the exhibition hall. This is one of the most bizarre works done by Cattelan.
8. Frank & Jamie (2002)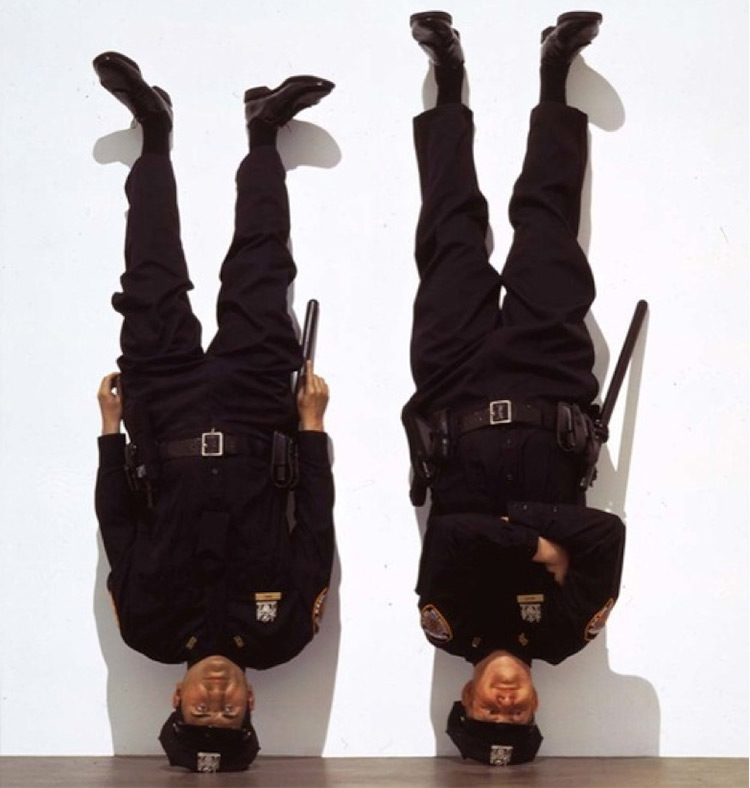 source: cablook.com
These two are two policemen from NYPD. According to Cattelan, these two are not doing their work properly. They were assigned several cases and they did not take care of those cases. Thus it made them the subject of his art. He put them upside down and people loved this concept.
9. Donkey cart Tipped Up (2002)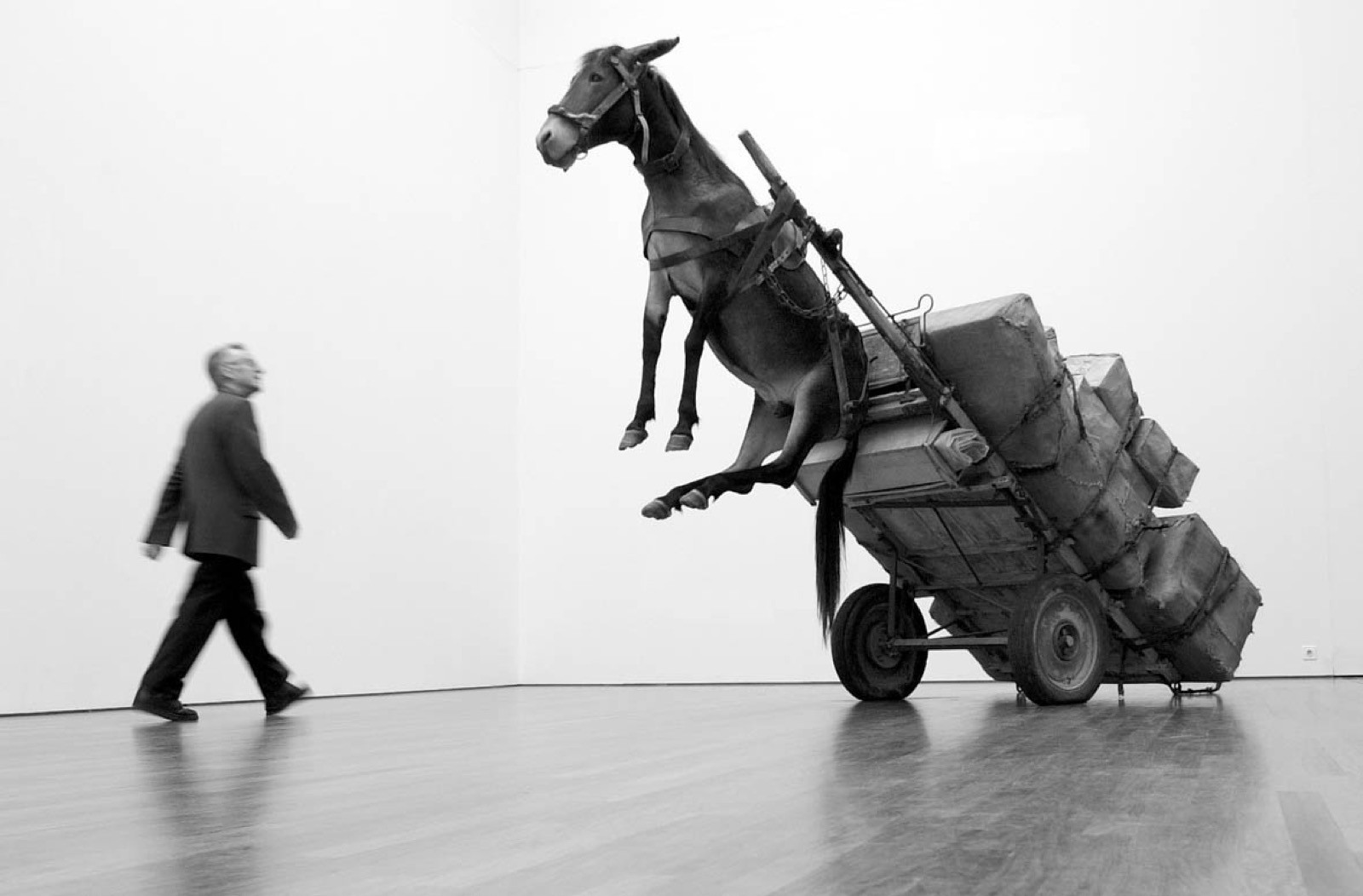 source: perrotin.com
The workforce put on a poor thing is the subject of this hugely popular Maurizio Cattelan artwork. Lots of people are talking about these artifacts years after its inception. This artifact showed how these donkeys are forced to do work more than their capacity. 
10. Ave Maria (2007)
source: ekladata.com
You may also like to know about Most Fabulous and Mesmerizing Visual Art Photography
Inn 2007 he came up with this wonderful craft. The democratic crisis is the subject of this art piece. It says that it is a consumable commodity. Ave Maria attracts people to it and Cattelan has a huge fan base after this particular work.
11. Maurizio Cattelan (2007)
source: publicdelivery.org
So here one can see a live stuffed horse going into a wall. The head of the horse is not available for the spectators. This also garnered a lot of appreciation from art enthusiasts.
12. Maurizio Cattelan (2009)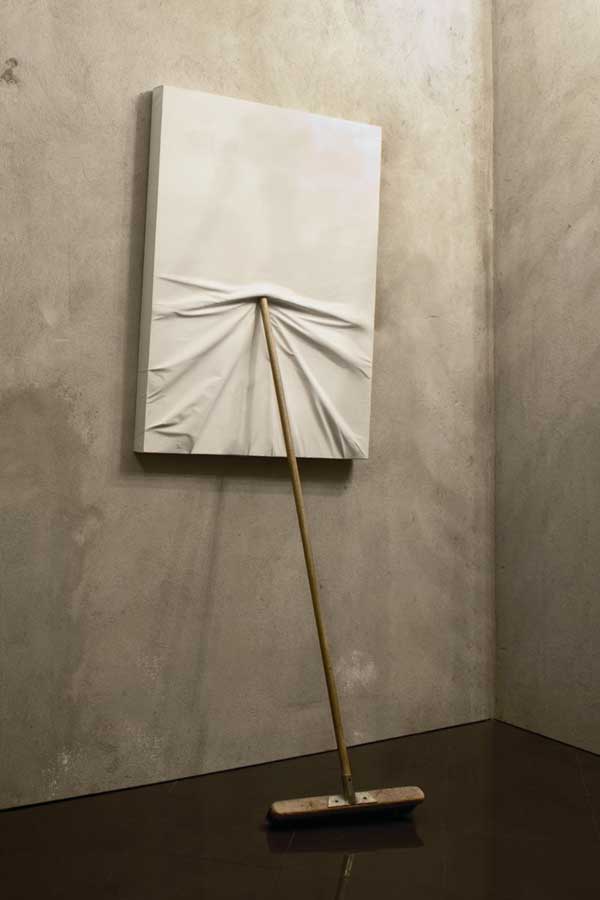 source: dailyserving.com
The art is titled 'Untitled'. This one got a lot of appreciation from his followers. Maurizio Cattelan's artwork has some serious followers across the world. 
Banana Art: So the Maurizio Cattelan work is pretty popular across the world and people love them for amazing reasons. People make out different meanings from a single art piece. So apparently he bought a banana from a local shop and taped it on the board and kept it for the exhibition. This work of art attracted many private collectors and it ended up getting sold in a whopping 120,000 USD. During the exhibition some odd situations also took place. One of the comedian-actor David Datuna took the banana from the duct tape and apparently peeled it and ate it! The organizers had to rush to the market and bought another banana to replace the one present on the board!