It almost looks as if you have to splurge a lot of cash for any and everything these days. Even the slightest of upgrades would see you spend thousands of pounds and often, with no noticeable difference in the aesthetics or functionality of your home, or this case, your bathroom. This need, or more correctly, difficulty, necessitated this post. These tips will help you bring your bathroom to the present and potentially the future and have you say goodbye to your old throwback of a bathroom. 
So let's take a look at some of the ways you can modernize your bathroom without hurting your pockets. 
Grey and White, In no particular order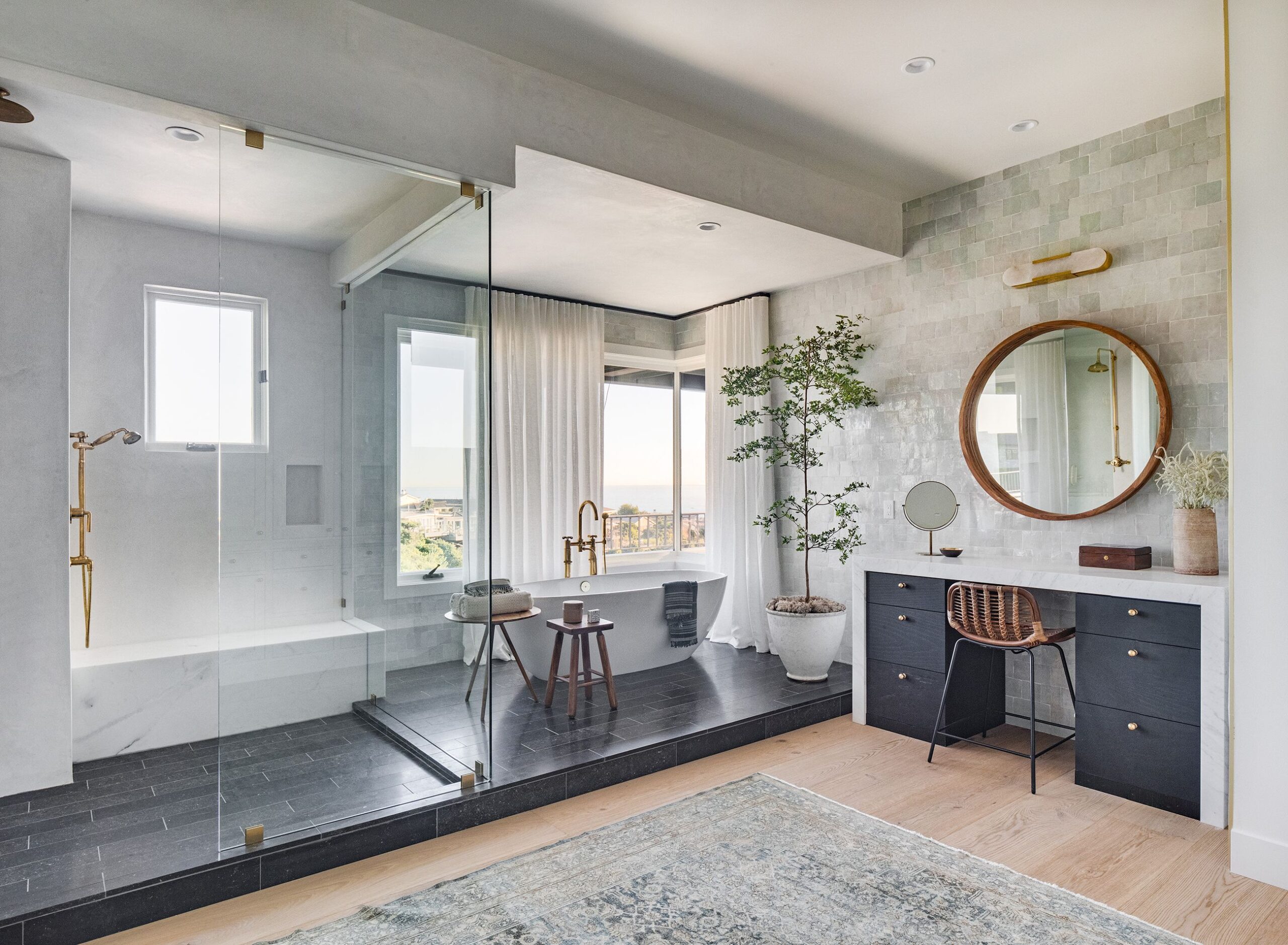 source: hearstapps.com
One modern bathroom design on a budget is to have yourself a grey and white bathroom. Whether you want the bathroom to be more white than grey or more grey than white is up to you, but one thing that stands true regardless is that the result is unquestionably elegant. For bathroom ideas that are grey, you can draw inspiration from this post on this timeless classic look. The look is effortless to pull off as you only need two pots of paints (which saves you money), and the colour contrast adds a warm and intriguing layer to your bathroom outlook.
Add a small table
source: thespruce.com
This tip is, without doubt, the easiest to pull off and is one of the budget-friendly tips on this list you CAN NOT wait to try. Indeed, the little things count, and adding a small table is sure to get visitors intrigued. The attention to detail would be greatly appreciated, and you can hit a home run with your choice of table. A popular example is the use of a (fake or real) tree stump.
DIY wallpaper
source: bocadolobo.com
You can not have a mural of yourself on your bathroom wall. I mean, you can, but it would be weird to have your face on the wall, especially if the bathroom is shared or if it is a visitor's bathroom. Very few bathroom budget ideas can have the same effect as having your face on the wall, like DIY wallpaper. You can make the wallpaper from old newspapers, magazines or cutouts that symbolize what you stand for and your ideals. If you are a sports fan, this is a unique and subtle way to show your love for the sport without coming off as weird, 
Add a standout item
If you have decided to make your bathroom a grey and white colourway, let me say it is a great choice. But your foray into the world of colours is far from done. You should make your bathroom stand out by choosing a standout feature or item in your bathroom and painting it a standout colour. Imagine walking into a bathroom and being met by a bright blue stand or towel hanger. It just calls out to you and enhances all the other features and designs in the bathroom. 
Reuse, Recycle, Repurpose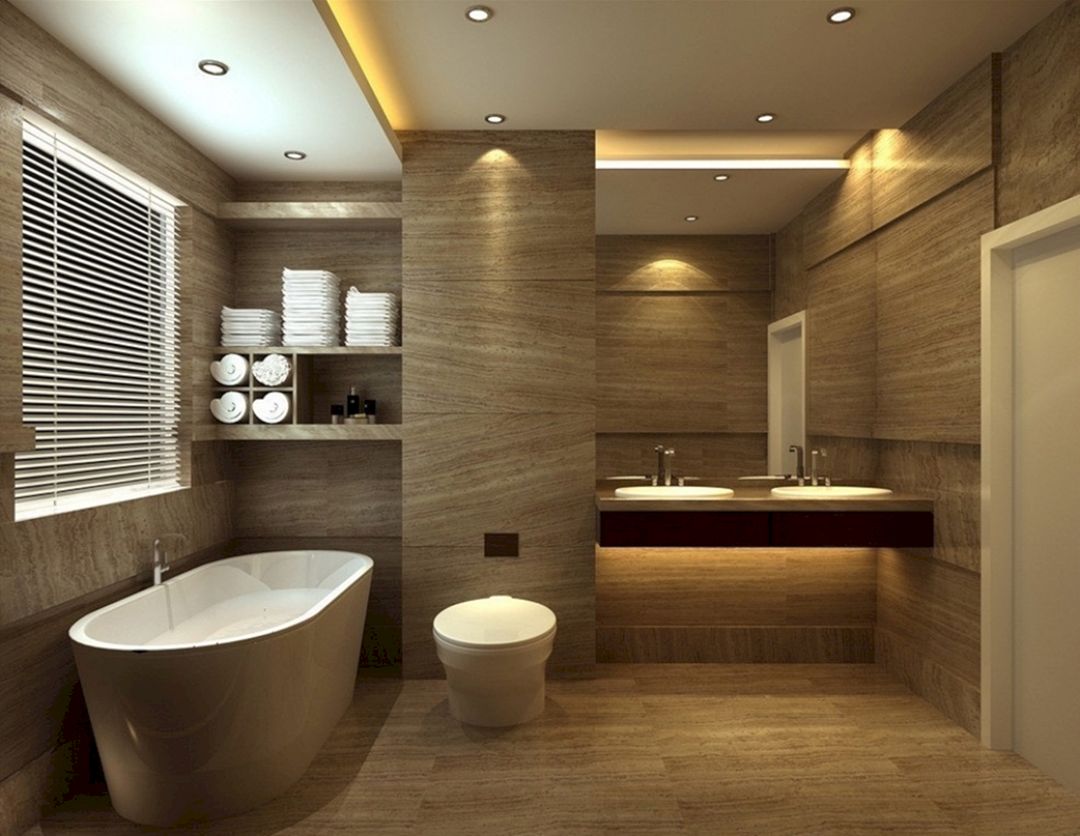 source: decoredo.com
This tip is the proverbial stone that kills two birds. In one swoop, you are making the planet greener and making your bathroom prettier without hurting your budget. If you think getting things at affordable prices was awesome, imagine how you'd feel when you realize this is absolutely free. All you have to do is take old, worn-out items and repurpose them for your bathroom. Examples would be to use an old basket for a bin or old cans and jars to hold toiletries. 
FAQs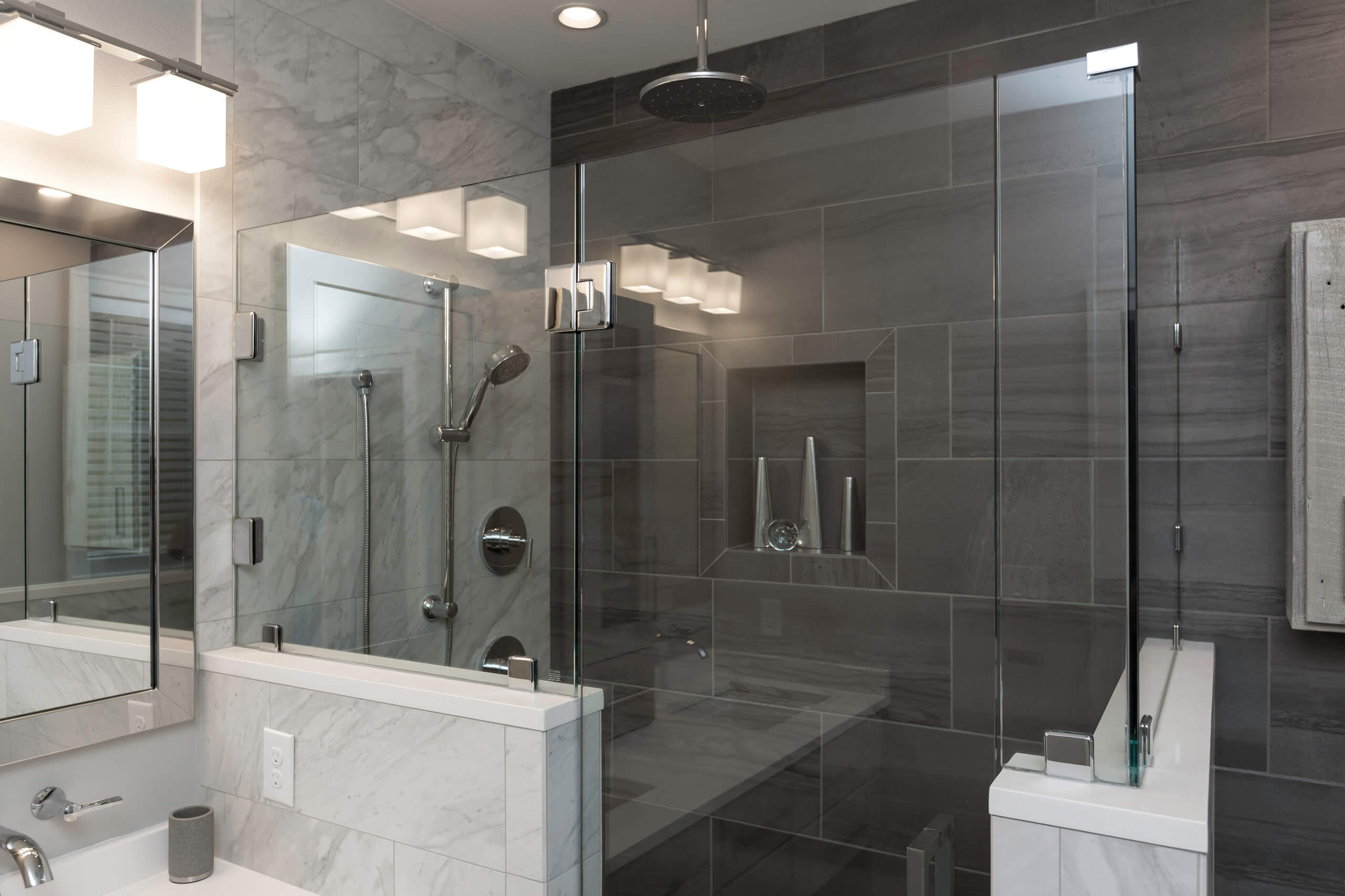 source: houzz.com
How much does it cost to make a modern bathroom?
How much you would spend setting up a modern bathroom depends on the gizmos and the level of comfort you want in your bathroom. But, on average, you should look to spend between £1800 and £18000.
How much does a bathroom remodel increase home value?
Homeowners spend about £14,400 on mid-range renovations and as much as £47,000 on upscale bathroom projects. At resale, homeowners make about 67% on mid-range reconstructions and 60.2% on upscale projects.