So, you're finally bidding the East Coast goodbye and heading off to the West. Farewell, harsh New York winters, and hello, California sunshine! Since you're making such a big move, it's inevitable to feel a bit of stress. After all, it's not easy to pack up your entire life, especially if you have a family. And if you have a car or multiple vehicles, how do you get them cross-country without worries? Fortunately, you can rely on professional auto transport to get your car to the Golden State without any glitches. 
Though it may seem fun to make a road trip and drive yourself there with your belongings, it's not just feasible. For starters, you could be pressed for time and need to start a new job immediately. More importantly, it's just too stressful to make this long journey. You put yourself at risk of an accident when you're tired on the road. And in the long run, it may cost you more with the gas, meals, and accommodations involved. 
Working with a professional auto shipping company is the easiest way to move your car from coast-to-coast. They have the equipment, tools, team, and insurance to give you peace of mind. With their help, you can focus on more critical aspects of your move, like organizing your things or hooking up utilities in your new address. Here's what you can expect when you work with a professional car shipping company: 
Choose the Car Trailer
source: pinterest.com
One of the primary factors that affect shipping price, apart from the distance, is the type of car trailer you choose. There are two options: open versus enclosed trailer. Let's talk about this below: 
Open Trailer
This hauler is the cheaper option for moving vehicles. You may have seen this truck on the road, with cars neatly stacked in rows. They are more common and readily available, especially if you're moving at a moment's notice. This is an excellent choice if you need faster pickup and turnaround since it's also secure. 
An open hauler is handy and affordable for drivers who just want to get their car from Point A to B. Since it's open, it exposes your car to harsh elements like the sun, snow, wind, rain, and hail. It's great for commuter cars like a Honda Civic or Ford Focus. But if you've got a Lambo or a vintage collectible, you may feel wary about the openness since it exposes your vehicle to more hazards. Apart from grime and dirt, flying debris could nick your vehicle and smash the windshield.
Enclosed Hauler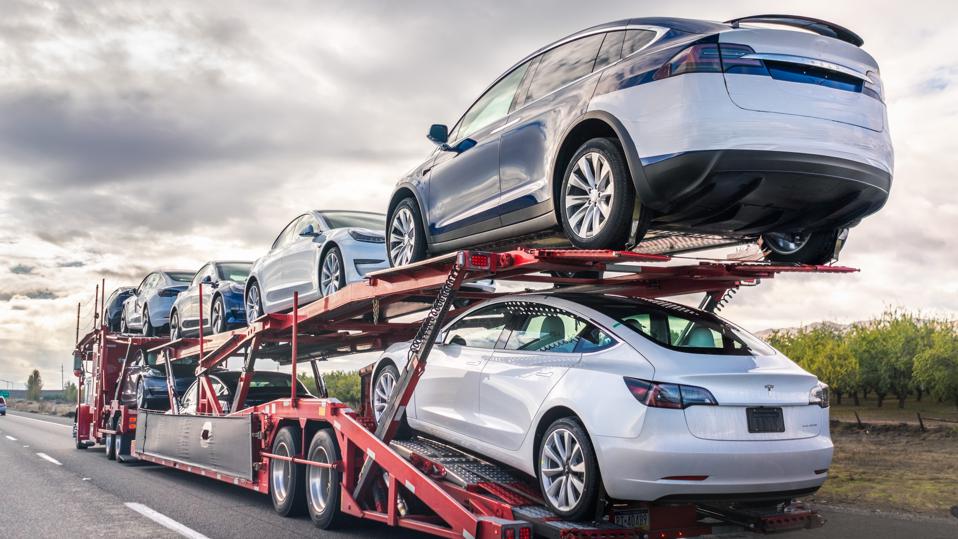 source: forbes.com
As the name suggests, an enclosed trailer is completely closed off from the elements with protective walls and roofing. It accords better protection. It is the best solution for shipping antiques, classic cars, race cars, and other expensive vehicles. However, you need to pay a steeper price because you safeguard your car and enjoy superior service. 
If you've got a pricey and irreplaceable automobile, this is the only safe option for getting your car to California. After all, the open-air version leaves your precious cargo at the mercy of nature and exposes it to more hazards. Though this risk may be okay for a typical driver, special rides deserve preferential treatment. You may pay more, but it's worth it in the long run. 
Pick Door-to-door or Hub Pickup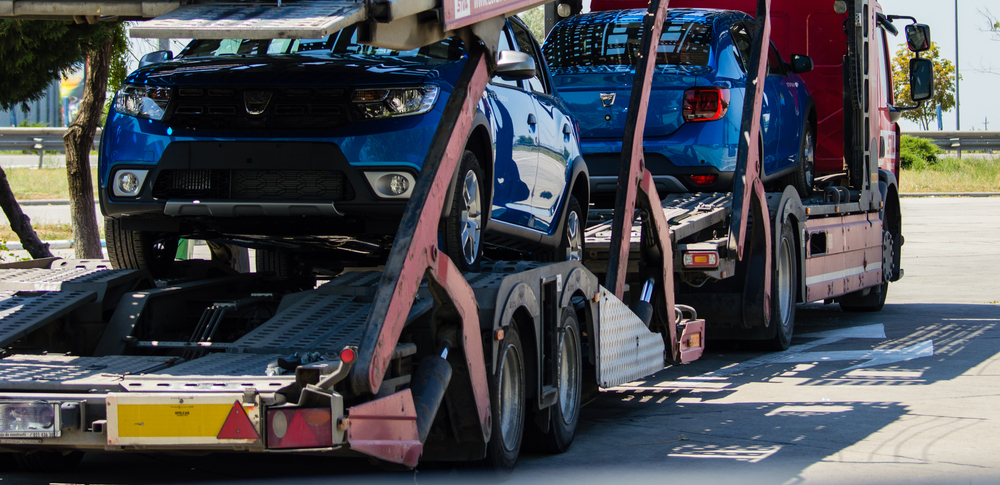 source: pinterest.com
Another option that could impact the price is where the car will be delivered. If you want car shipping to be as easy as possible, door-to-door car shipping is the most convenient option. It nixes many hassles because the car will be delivered to your new home address. However, this is a more expensive option than hub pickup.
Hub pickup is picking up your vehicle at the car shipping terminal. This is the cheaper option, but you also have to calculate the total costs, especially if you have to hire a car service if the terminal is considerably far from your house. Moreover, you have to get it right away or you could be charged storage fees. Talk to your car shipping provider and get all the terms to analyze the best delivery option for you.
Get the Car Ready for Shipment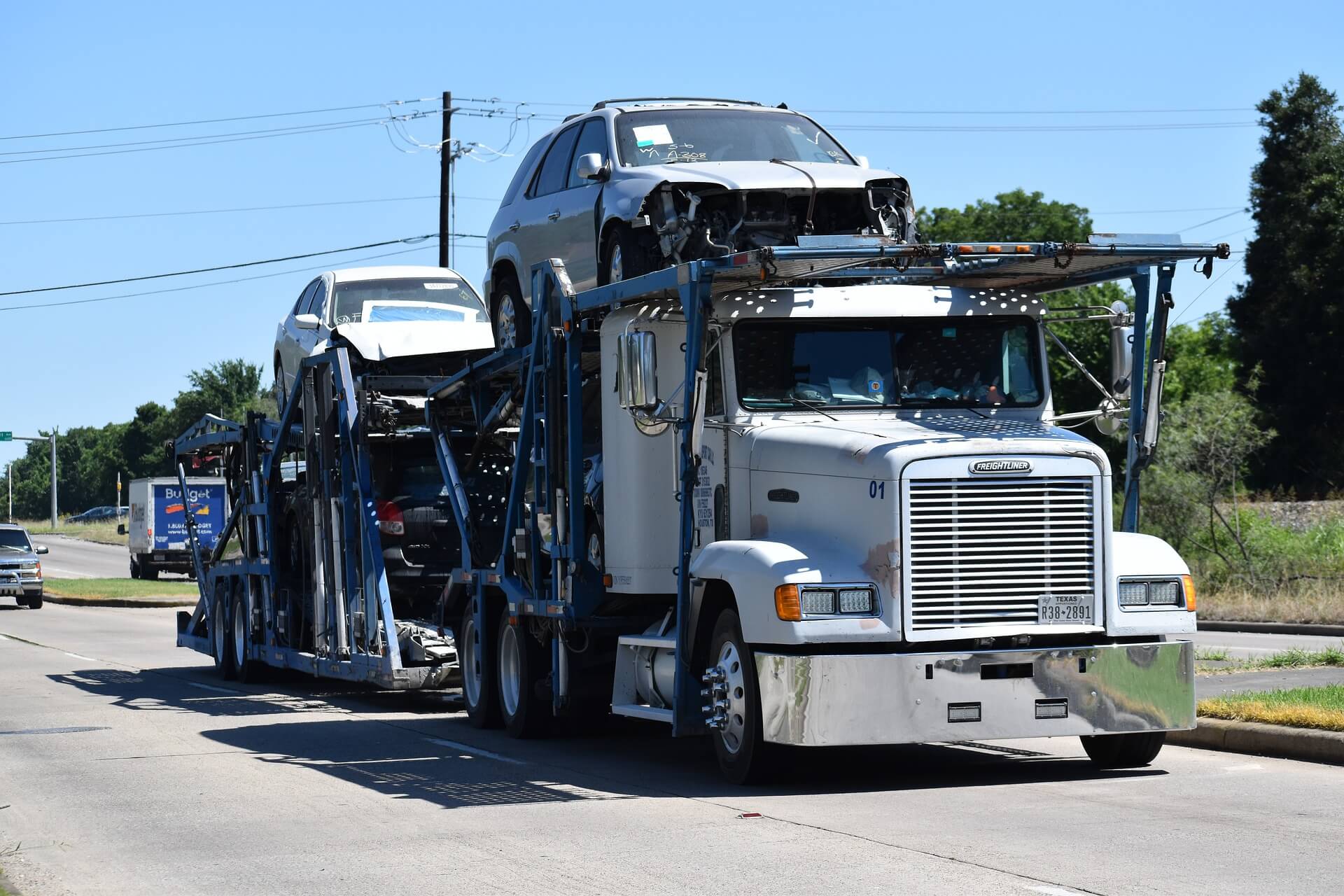 source: pinterest.com
If you think you can fill up your car with moving boxes when you have it shipped, you're in for a rude awakening. Most car services do not allow your car to be stuffed. Shipping rates depend on weight. In fact, you have to ensure your gas tank is half-full to lessen the load and prevent accidents. Once you're ready for car shipment, prep your vehicle by doing the following: 
Clean your car's interior and exterior

Do maintenance and ensure there are no leaks

Take pictures for documentation

Remove personal effects

Take out expensive electronics like a standing GPS
Once the car is delivered to your desired destination, don't forget to inspect your vehicle for damages before signing the bill of lading, the detailed list of goods received. Doing so means you received the car in good condition, absolving the shipper of any damages. But, in general, working with a reputable auto shipping company as you move from NY to CA means you can expect favorable outcomes.