It's possible to visit the amazing sights of New York City without going broke. With some savvy planning, you can significantly lower costs on transportation, accommodations, dining, attractions, shopping and more. This guide covers pro tips and hacks to experience the energy of the Big Apple while sticking to your budget.
Transportation
Getting around NYC efficiently will save both money and time.
Public Transit
Subway and bus passes are the most affordable way to explore. Get unlimited MetroCards for a flat daily or weekly rate based on your needs.
Avoid Taxis
Taking taxis regularly gets very expensive. Walk, take the subway or use rideshares judiciously.
Walking and Biking
source: pinterest.com
NYC is highly walkable, and biking along the protected lanes is an option too. Bring comfy shoes to log miles on foot!
Lodging
NYC hotels are notoriously costly. Try these options instead:
Budget Hotels
Chains like Motel One, Pod Hotels and Yotel provide basic lodging on a budget. Or browse deals using Priceline or Hotwire.
Hostels
For ultra-low costs, book beds at HI Hostel, Q4 Hotel or Chelsea International Hostel. Some offer private rooms.
Apartment Rentals
Rent a private room or entire apartment via Airbnb, Vrbo and other vacation rental sites for space and amenities at hostel prices.
Food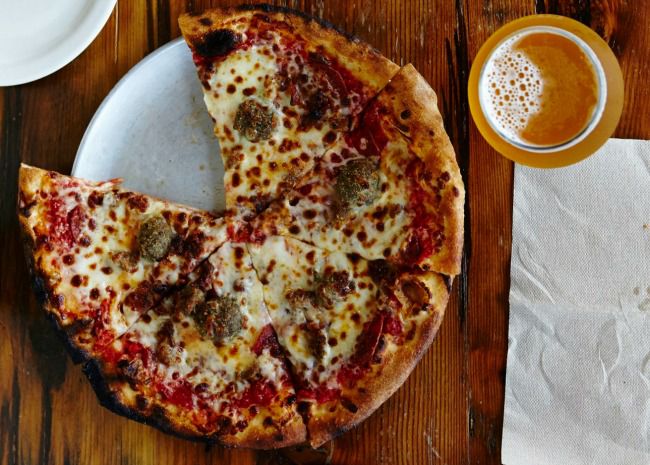 source: pinterest.com
Dining and drinking deals abound if you know where to look.
Food Carts and Trucks
NYC street food offers tasty eats for just a few dollars. Grab a slice, hot dog or halal – you can't go wrong.
Pizza Slices
Parents will be pleased to find that New York City has many kid-friendly restaurants. The huge quantities of New York-style pizza at city "pizza by the slice" establishments will delight young eaters. These restaurants feature enormous slices of NY pizza that are filling and affordable, as well as a relaxing, family-friendly ambience, making them great for parents and children. New York kid-friendly eateries have something for everyone.
Happy Hours and Pre-fixe Lunch
Time meals around discounted dining hours for two-for-one drinks and affordable multi-course lunches.
Attractions
Experience the best of NYC culture and entertainment by exploring its iconic New York attractions on a budget:
Free Museums and Events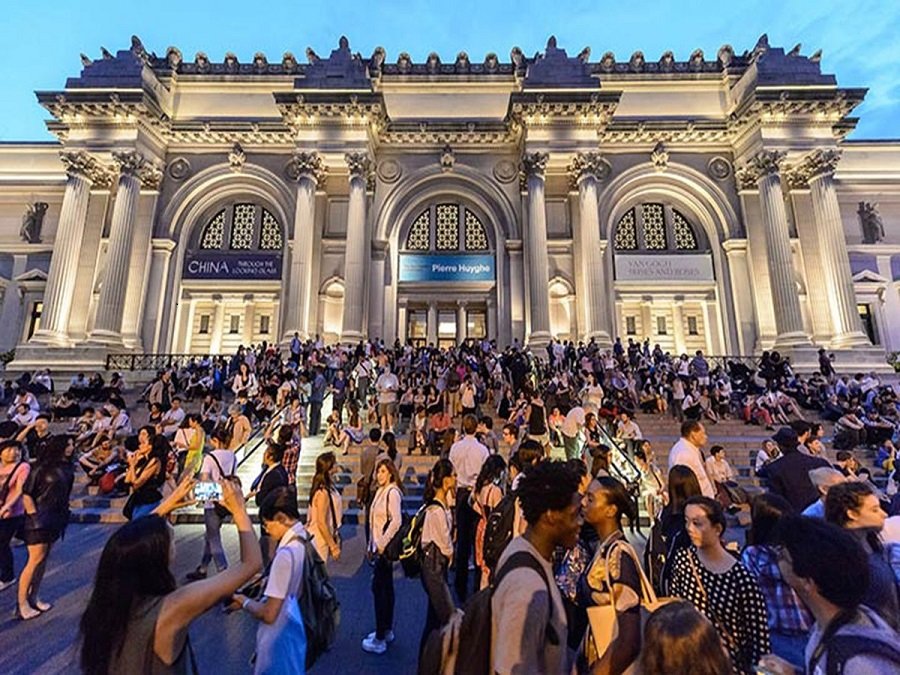 source: pinterest.com
Many of NYC's world-class cultural institutions like the Met, Bronx Zoo and Brooklyn Botanic Gardens have free or "pay-what-you-wish" hours.
Discounted Broadway Tickets
Score steep Broadway ticket discounts at TKTS booths selling same-day unsold seats. Or enter lotteries.
CityPASS
This pass bundles admission to top attractions like the Empire State Building and American Museum of Natural History at ~50% off.
Shopping
Hunt for fashion and souvenir bargains:
Sample Sales
Designers often host sample sales open to the public for deeply discounted end-of-season styles and overstock.
Flea Markets and Thrift Shops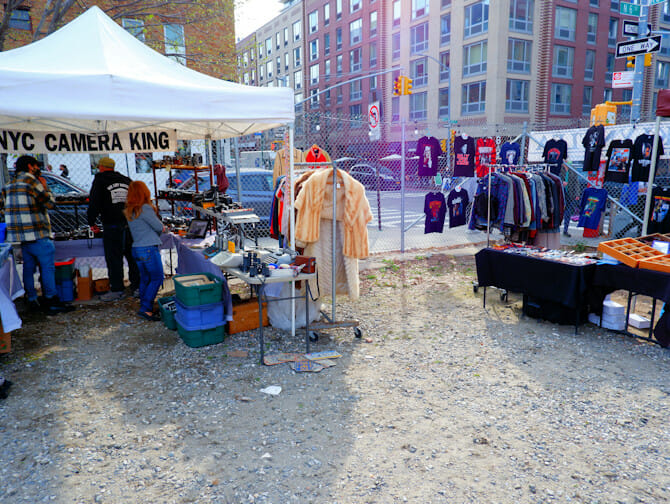 source: pinterest.com
For second-hand treasures try NYC mainstays like The Flea Market, Artists & Fleas and Housing Works Thrift Shop.
Bargain Retailers
Brand discount shops like Century 21, Daffy's and Loehmann's offer designer fashions at a fraction of the usual cost.
When to Visit
Timing your trip to hit off-season rates helps:
Winter (excluding holidays) has fewer crowds and lower hotel prices.

 

Late summer also sees discounts between peak summer travel season and fall.

Avoid costly holiday weeks and popular spring/fall weekends.
Other Savings Tips
Additional ways to maximize your budget include:
Use apps like Groupon for activity deals

Buy discounted gift cards to popular restaurants

Pack snacks, water to avoid overpaying for convenience items

Limit souvenir shopping to end of trip if budget tight

 

Enjoy free activities like Central Park, High Line, ferries
Saving on Airfare
Use these tactics to score cheap flights to NYC:
Book early – prices rise closer to departure.

 

Set airfare alerts for your dates on Google Flights or Hopper.

Fly on off-peak days like Tuesday, Wednesday and Saturday.

Check budget carriers like JetBlue, Spirit, Frontier.

Consider flying into New Jersey airports to save – take the train into NYC.
Getting Out of Manhattan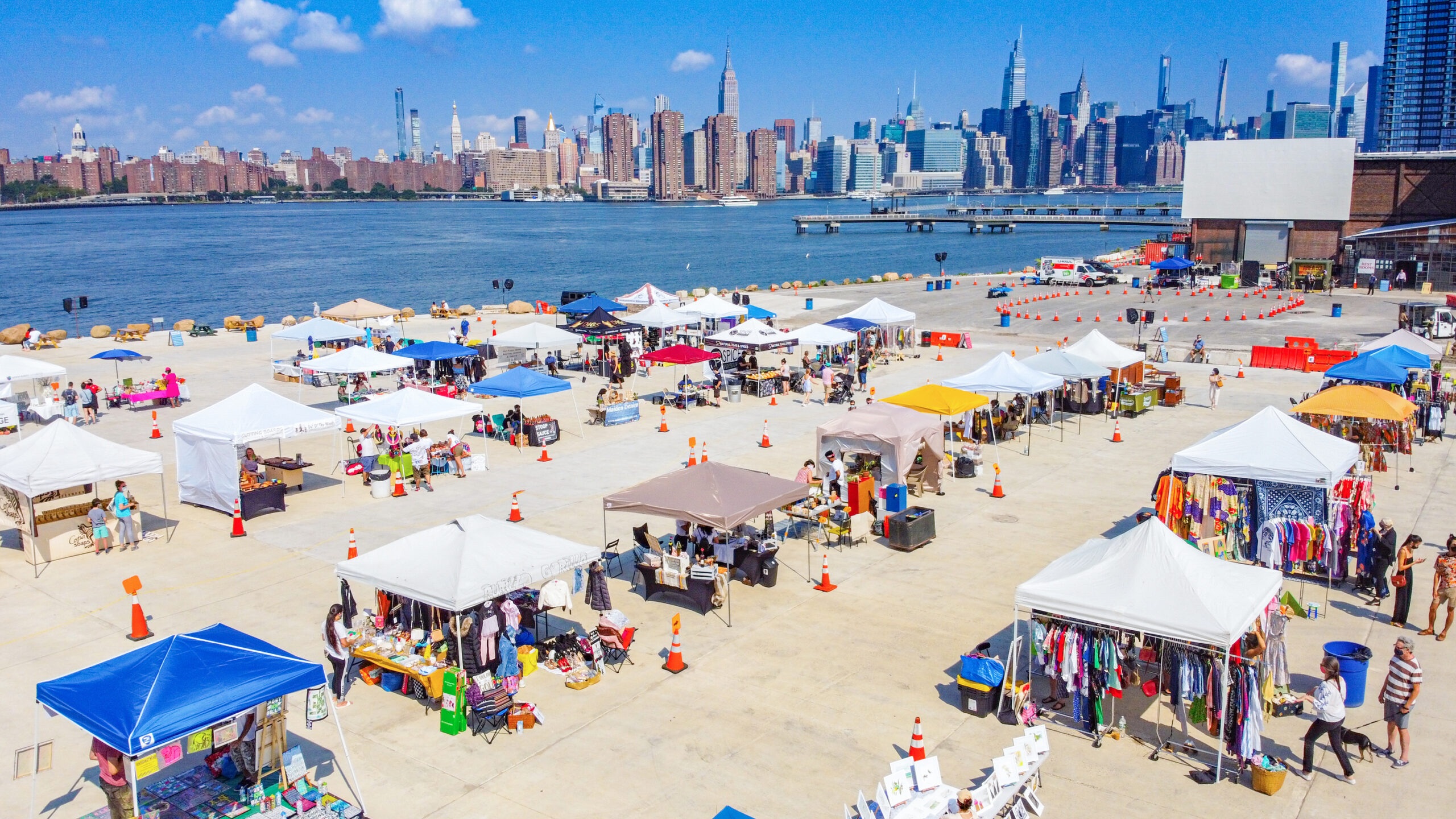 source: pinterest.com
Venturing into NYC's outer boroughs provides huge cost savings:
Dining, bars and nightlife run far cheaper outside Manhattan.

Staying in hip Brooklyn areas like Williamsburg saves on lodging.

Take the subway to Queens or the Bronx to visit museums, parks and try authentic ethnic cuisines.

Ride the free Staten Island Ferry for stunning views of lower Manhattan skyline and the Statue of Liberty.
Seeing Iconic Skyline Views
Skip expensive observation decks for free ways to soak in the NYC skyline:
Brooklyn Bridge Park

Gantry Plaza State Park in Queens

Roosevelt Island Tramway

Top of the Standard Hotel

Brooklyn Heights Promenade
Additional Cost Cutters
Other money saving habits:
Carry a refillable water bottle – filtered water fountains are found all over

Buy a MetroCard for a longer duration to get the daily rate lower

Avoid expensive souvenirs – buy custom NYC art from street artists instead

Pack snacks like protein bars and trail mix in luggage to save on Grab-and-Go food

Sign up for daily deal emails from Groupon, Travelzoo, LivingSocial etc. before you arrive
Conclusion
With savvy planning, you can still experience the magic of NYC and all its world-famous attractions even on a budget. Take advantage of money-saving transportation, dining, lodging and entertainment options. By following these tips, you can enjoy an affordable urban adventure in one of the greatest cities in the world.