Attractive Porch Swings and Patio Chairs Design Ideas
There are no boundaries when it comes to luxurious and cool home design. And the willingness of décor increases when it comes to comfort zones such as balconies or tiny gardens or a backyard. There is always a chance of having stylish porch swings or modern and luxurious patio furniture added to these wonderful places. Choose from our favorite swing chair and patio chair design ideas at Live Enhanced.
source: pinterest.com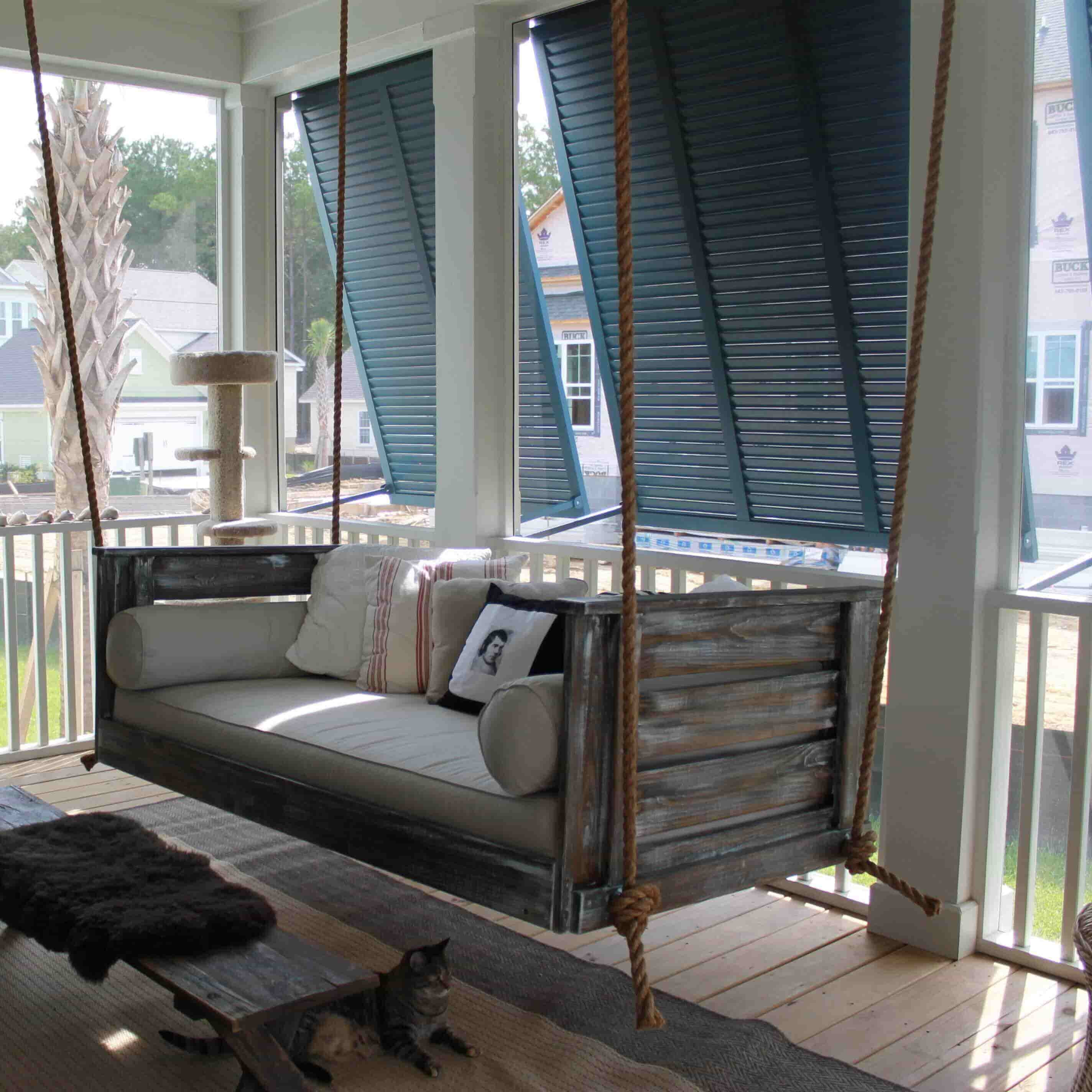 source: dwell.com
In modern decor, less is always more. There is no harm in going minimalist with the designs and keeping it toned. A simple wooden white porch swing can work wonders and matches with the other perfectly. The simple white swing can also blend perfectly with the greenery of the garden and colorful flowers.
source: gjgardner.com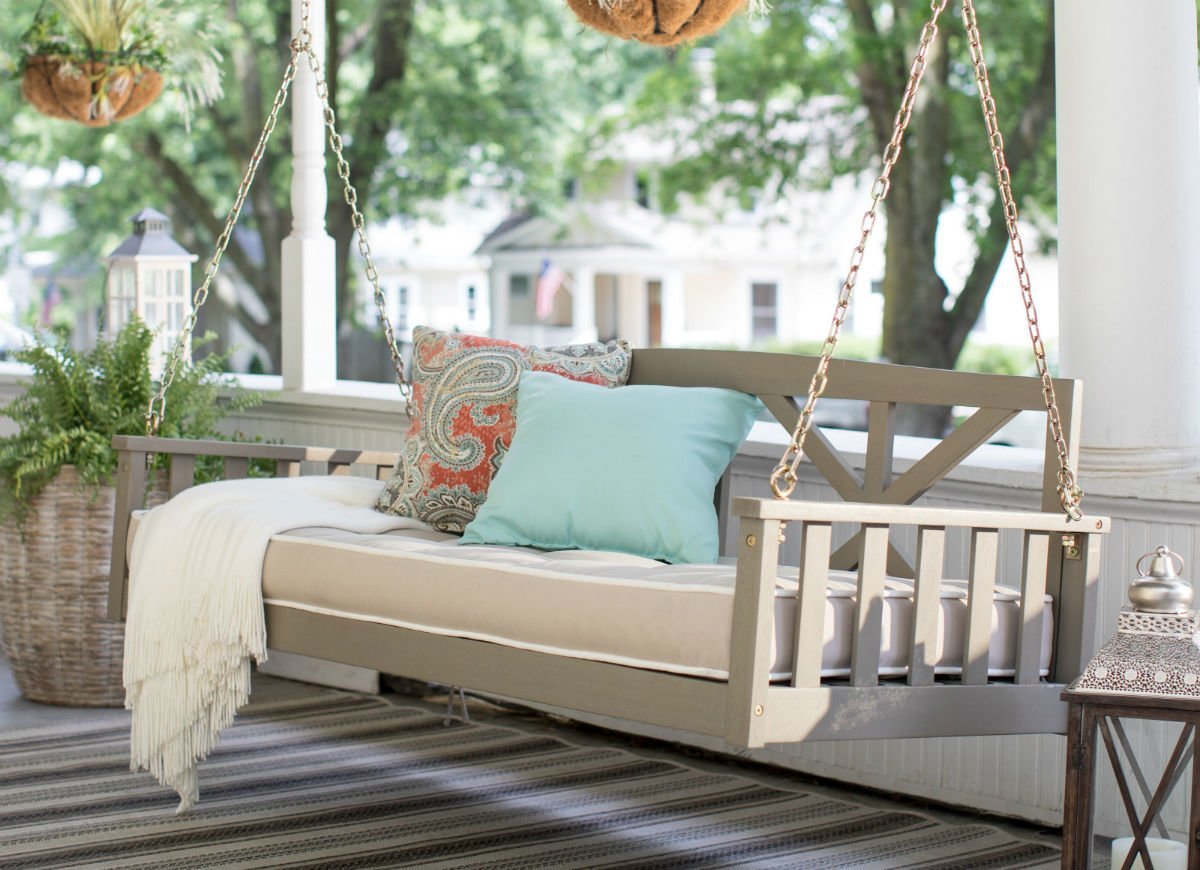 source: pinterest.com
Try to own a custom-built porch swing or patio chairs by keeping a check on the weather. Make the whole porch area enjoyable and ideal for a sweet gathering with the custom-built swing having a comfy and cozy place to enjoy the day with the shutters and curtains that can be closed to transform the place into a sleeping area.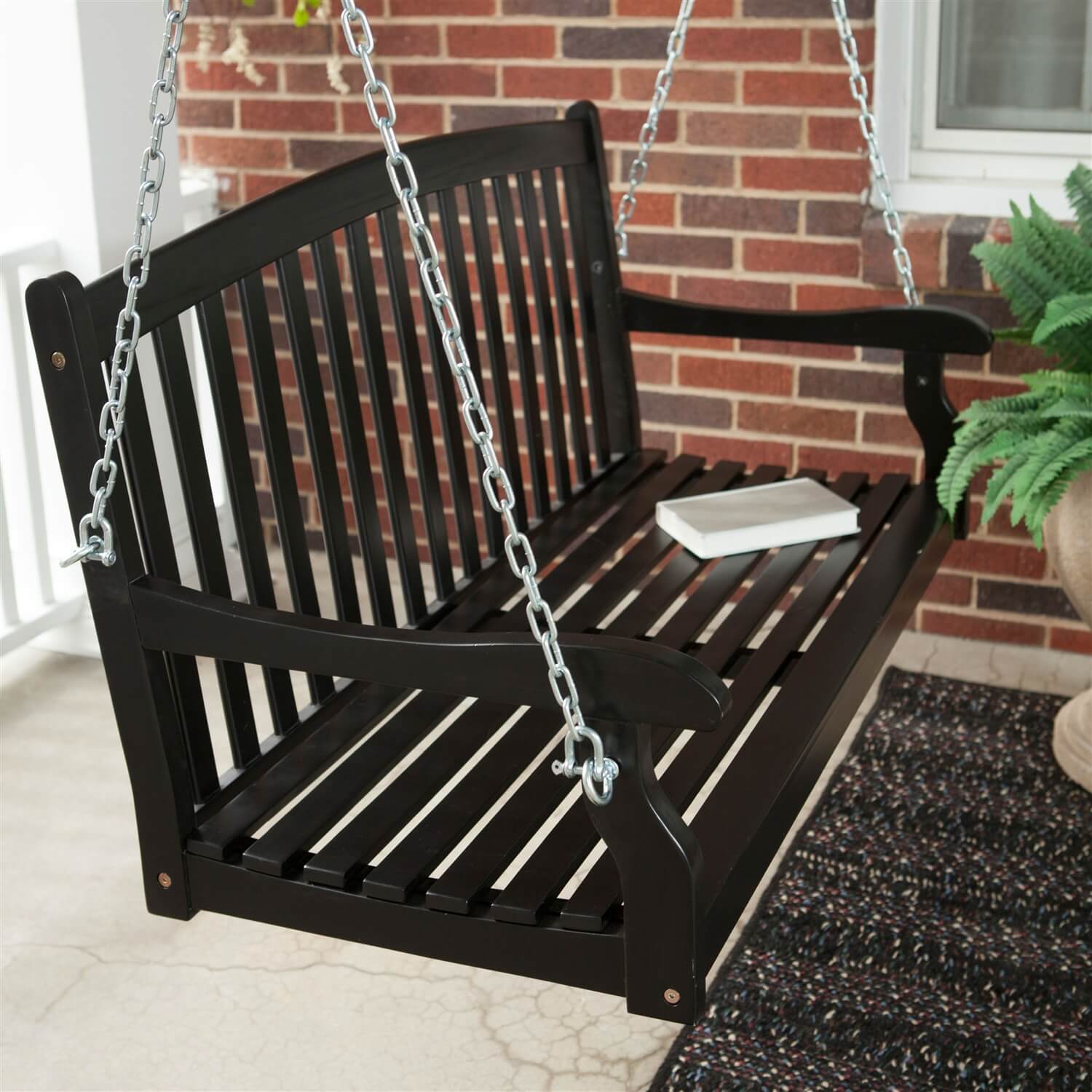 source: maxablespace.com
source: pinterest.com
A rustic and wooden porch swing is never out of trend and the best thing about it is that it can blend with almost all kinds of décor whether it is modern or contemporary or the traditional one. Try to enjoy every bit of the warm weather by going for a large swing and soft cushion to be more comfortable. You won't want to get up from this swing once you get home.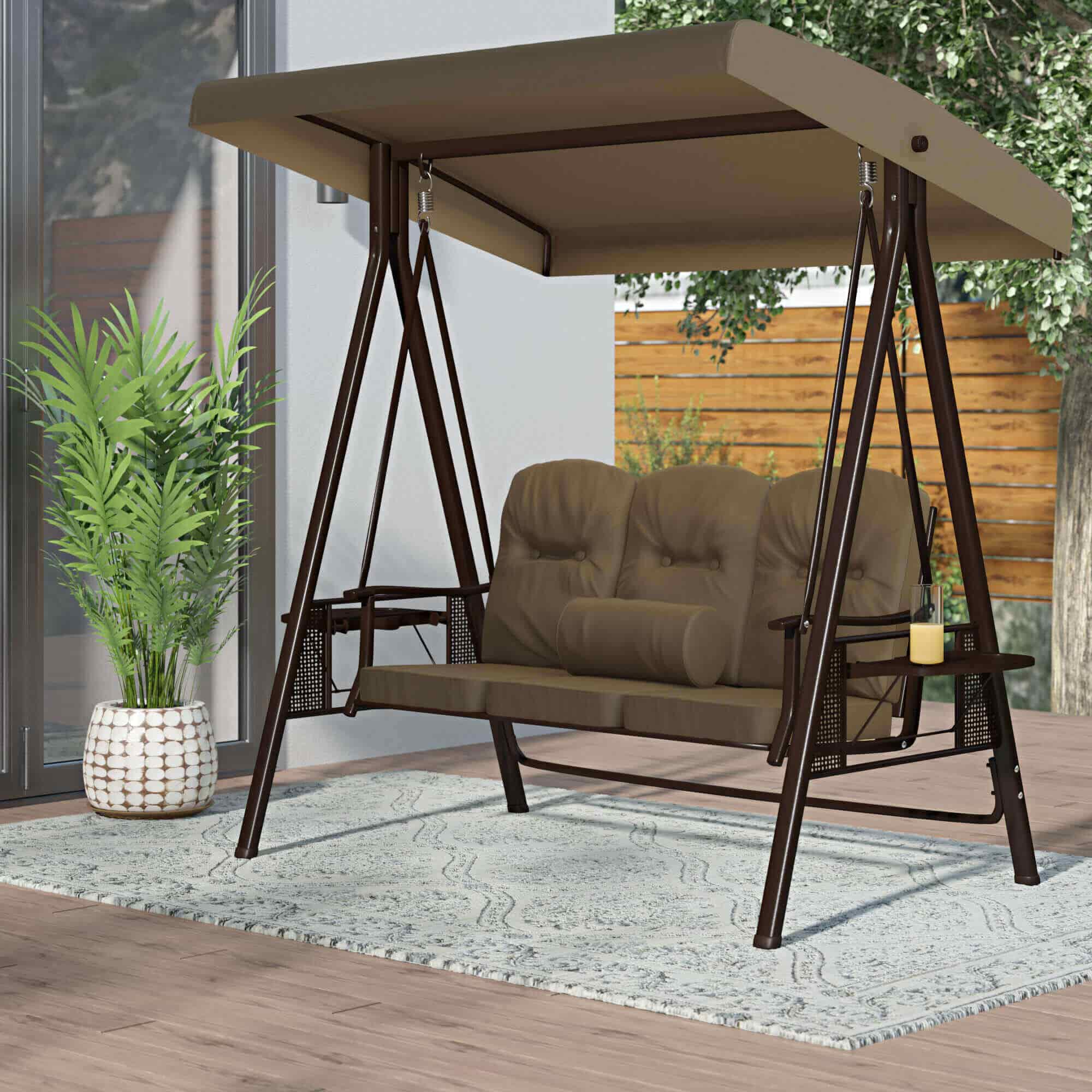 source: prefabulous.com
source: avalongrannyflats.com.au
The metal patio swing is something that adds shine and soothing feel to the place. The 3-person metal outdoor patio swing is best for taking pleasure in all-weather. It looks attractive with its rugged steel body with the soft cushions and the cute canopy that provides safeguard from bad weather and all-day shade. Featuring the gentle swinging motion, this is the best place to relax.
source: sf.curbed.com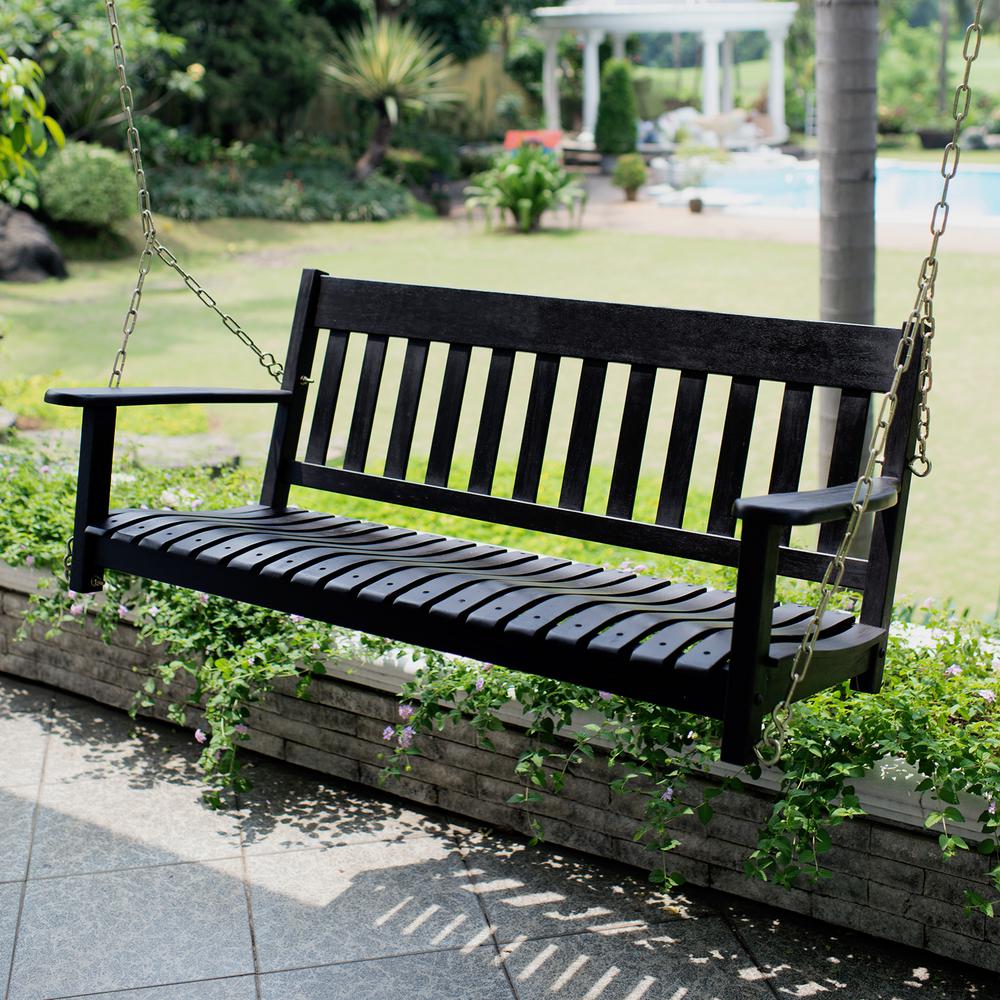 source: stroudhomes.com.au
The metal garden swing has its own charm. This can be best suited if you want to spend some quality time and having a relaxing atmosphere in barefoot comfort. Go for a rust-resistant powder-coated finish to make the patio swing look more beautiful. You can also have the designer one or can go for the simple blocked one's patio swings.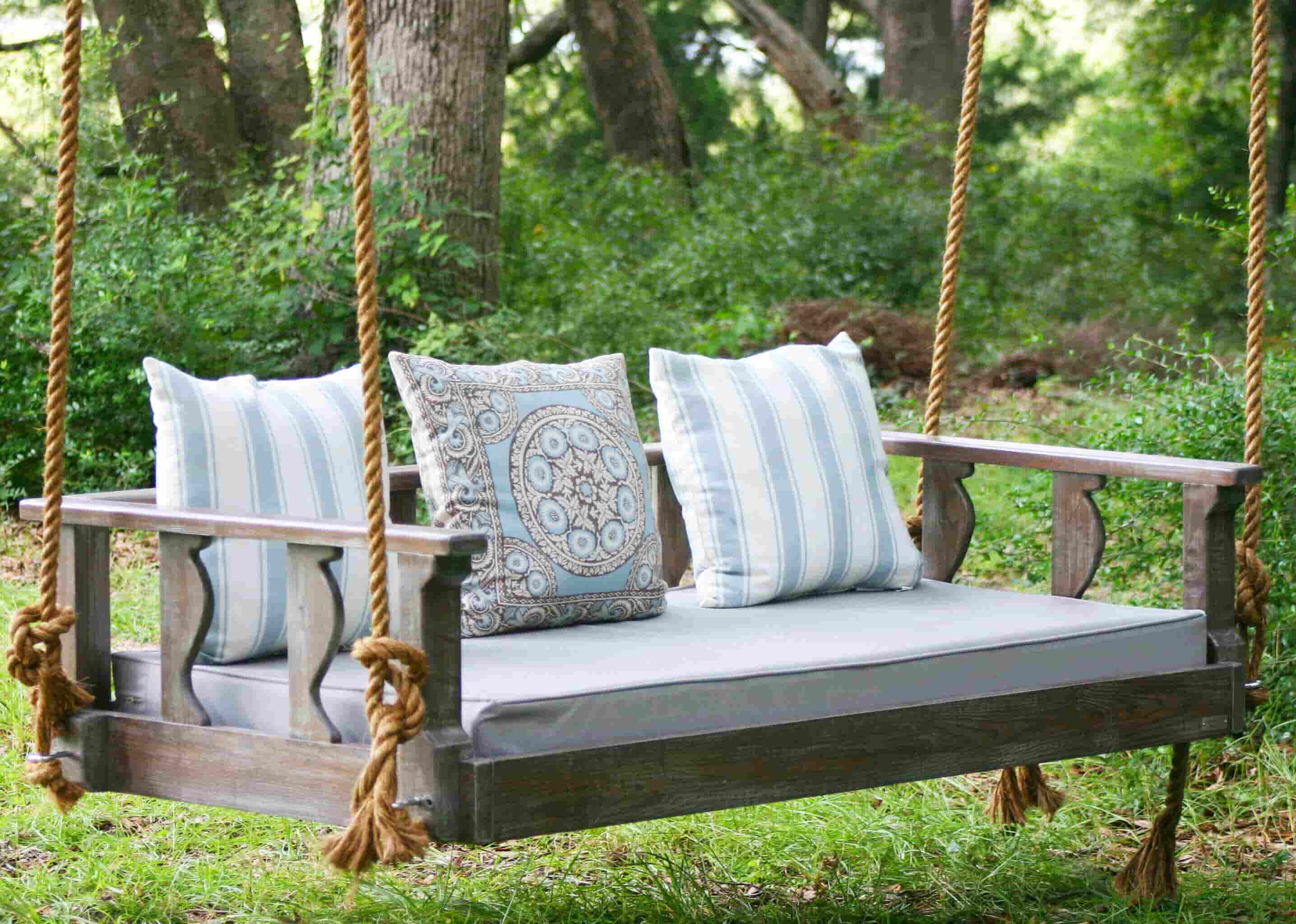 source: gjgardner.com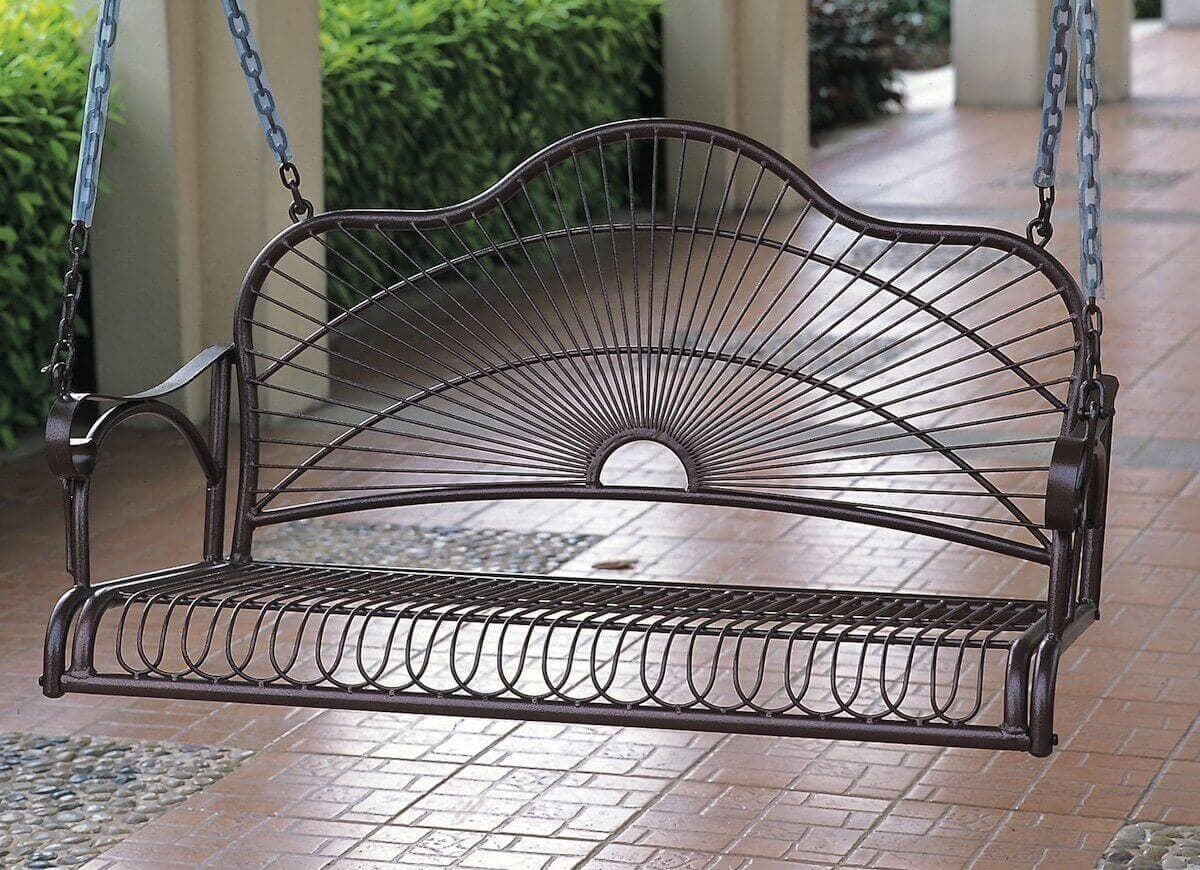 source: buyasmallhouse.com
Make the porch swing or the patio swing the place for you to escape whenever you want to spend a little free time and quality time just with yourself or with your special someone. Just go for a simple wooden swing tied with the rope and having the soft cushion and throw pillows making it a perfect getaway.
source: buyasmallhouse.com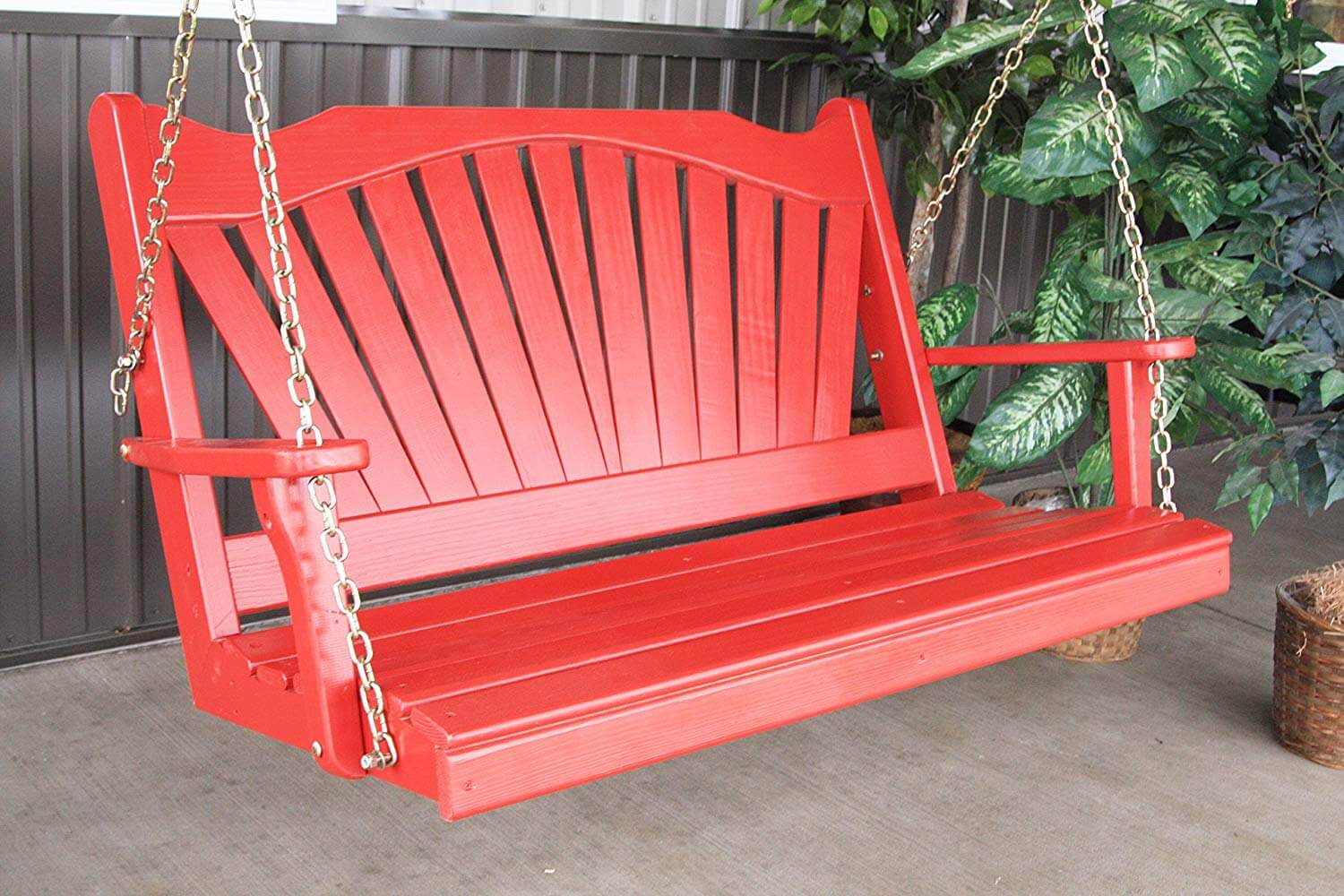 source: huntervalleyhomes.com.au
Make the porch swing slay like anything with the metal swing designed specially to steal the show. This small and sweet swing can be the best thing to add to your home and looks cute anywhere. This one does not need any special cushions or pillows as it is designed with a beautiful metal body.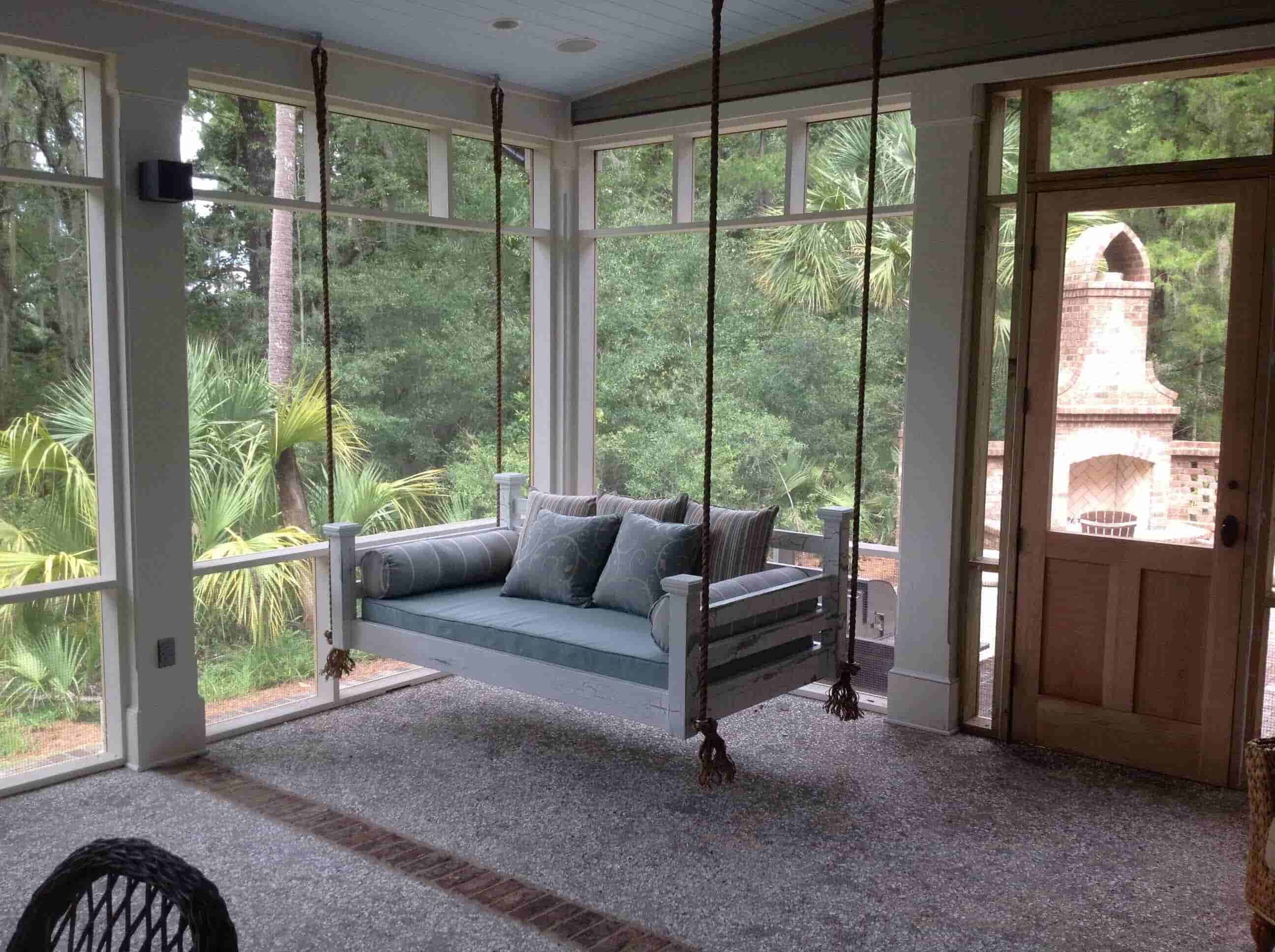 source: newcastledesignergrannyflats.com.au
Match the patio swing the center of the attraction by giving a statement blue color that can be best worked with the modern and luxurious décor of the house. This wooden swing can also be decorated with a soft material or the velvet to make it look royal and rich at the same time. Go for white chains and you won't need to upgrade it ever.
source: hansa24.com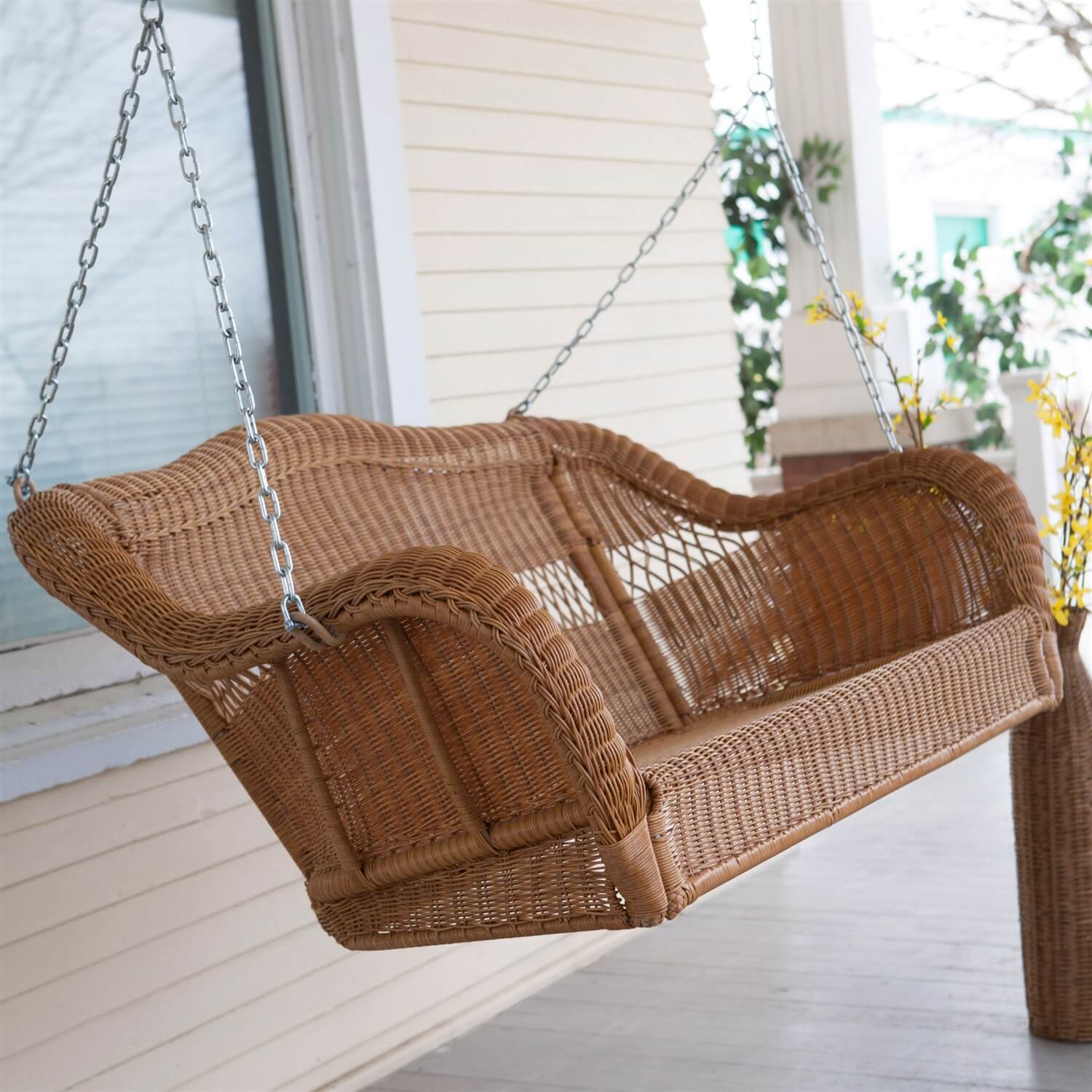 source: gjgardner.com
The porch swing or the patio swings were considered to be the décor of the 60s and 70s but they are back and how. The modern design and innovative look made it more attractive and provided a perfect retreat and a wonderful view of the garden. Using the padding and huge pillows with the swing equipped with the built-in curtains will brighten up your place.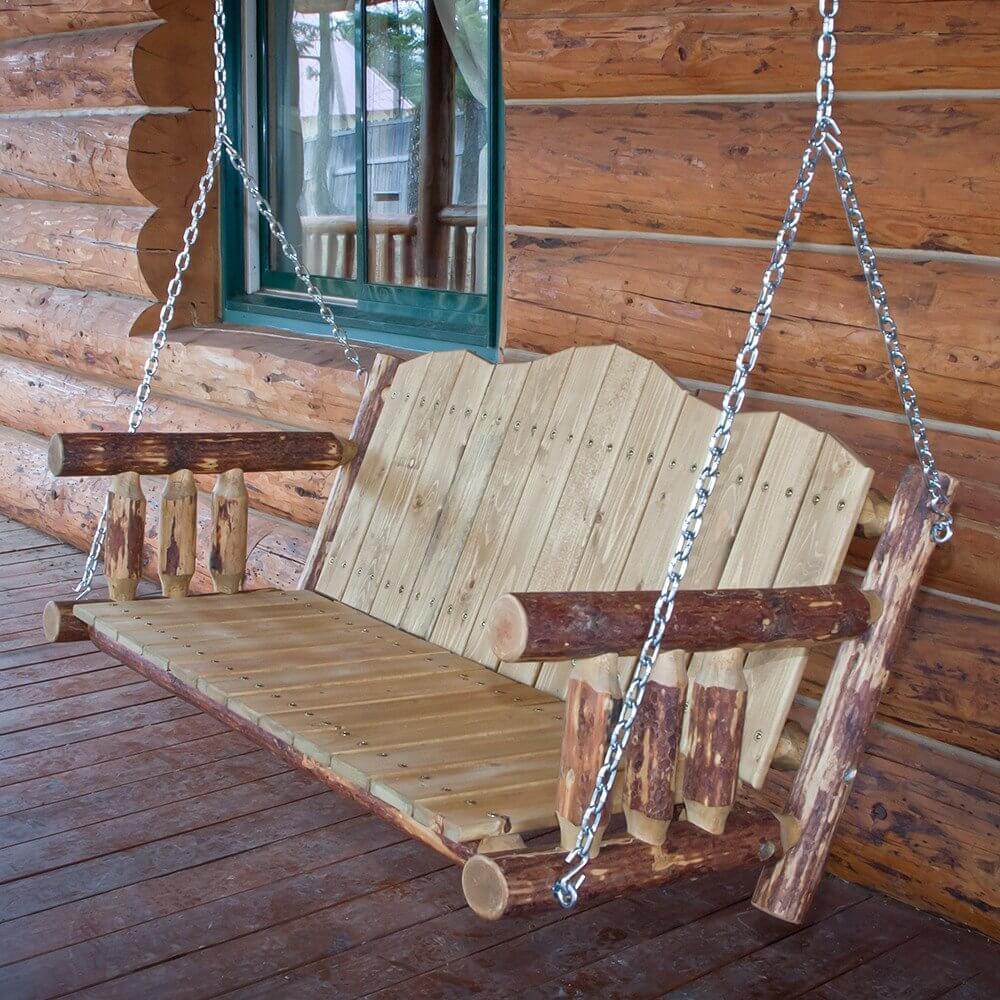 source: showme.co.za
Going with the small and ceiling hanging patio chair can make you fall in love with the kind of comfort it provides. It can be a two-person or a single person place to relax and enjoy the view of the garden. You can also go with the handwoven strings or the simple wooden texture to make it customized.