Have you ever thought about coming home to a beautiful and comfortable abode? Do you spend countless hours watching home design shows and do-it-yourself videos on how to style and dress your home? Did you ever feel a tinge of envy when you entered a friend's house that seemed like it came from the pages of home design magazines? Fret no more, your dream home with that classy and timeless look of elegance and comfort can be yours with the right luxury home décor. Unless if you were born in the upper echelons of society, then you most likely have worked hard to get to what you are now, and have spent all your waking moments trying to make a better life for yourself and your family. One of the truest measures of how far we have come in life is our homes, we all want a home that we can be proud of, that we can show to our family and friends and build memories with. We all need a home that we can bask in the glory of all our hard work and efforts. The only way to achieve this certain look or design is to have a well-designed home and a style that will be a reflection of all that we have achieved and hope for in the future. Home is where the heart is, and there is no better indication of how well we have taken care of our family than the home that we have built for them. There comes a time in one's life when we aspire for greater things and having a great home is at the top of the list. Thus, we need to prepare for that eventuality by buying luxury home décor. It is a luxury since it is made from hard-to-source and unique materials with the most intricate craftsmanship and yes, a tad pricier than mass-produced home décor. You may ask, why buy them? Here are the top four reasons to buy luxury home décor. 
Luxury Home Décor Is Versatile and Durable 
source: mydomaine.com
Luxury home décor is one of those things that you think you might not need, but you do. it is one of those home decors that can fit well with others and with the existing style that you currently have. It can work well with any design inspiration; it can provide that elegance and classiness that most wealthy people have when they enter their homes. Having a few key pieces can work wonders for any space or area in your home. It is versatile in that it can easily blend in with your existing décor at home, it can also complement your style and personality, it can be functional, and it can aesthetically enhance your living space. Luxury home decors can be durable and last for years to come, you can get one today and use it for years and it would still look good and have the same charm and elegance as when you first bought it since it is made from top-quality materials that are unique and prepared meticulously. It will just keep on giving joy to those who purchase one and for the said reasons, it is indeed a good buy.
Luxury Home Décor Adds Character And Charm To Any Space
source: onehundrededition.com
As a luxury home décor, it is made from the finest of materials and one that you can rely on to provide a patina of charm and character to your home. When you buy home decors that have a certain uniqueness to their design or material, it instantly will add that boost to the design element that you have in your home. It is often said that our homes are a reflection of our personality and quirks, thus, the home décor that you choose will also speak volumes about who you are and how you see yourselves. It takes a lot of work to figure out what it is that you really want in life, and by the choices that you make in terms of the things that you buy and surround yourself with also tell others about your dreams and aspirations. When you buy key pieces of luxury home décor you are also telling others how you think about yourself, thus this task should not be done lightly or nonchalantly. Instead, choose a specific time and place where you can take stock of the home decors that you already have and then work towards identifying and listing the items that you want and finding them in a variety of ways. It will provide that charm and character that is most lacking in cheap and mass-produced home décor.
Luxury Home Décor Is Not Hard To Find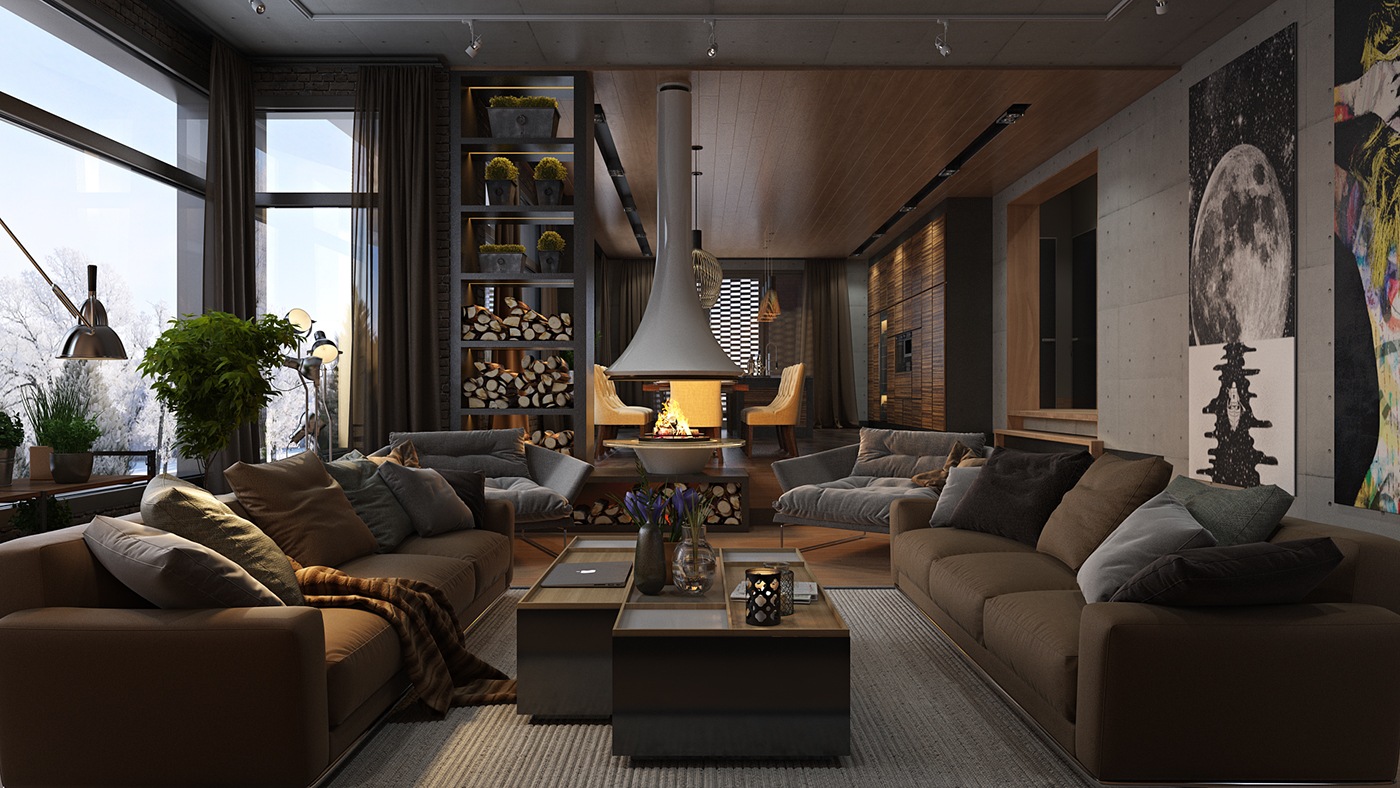 source: home-designing.com
Luxury home décor is not readily available in the market compared to those that are mass-produced and manufactured in bulk, but it is not impossible to find. There are a lot of suppliers and sellers who focus on determining the needs and wants of the buyers and probably giving you discounted rates if you frequent their shop. Even if the items they have are unique and limited since it is hand-crafted and artisanal, some shops still carry a few pieces for those who are invested in completing their collection or just to have that satisfaction of getting all the pieces for your collection. Having a reliable go-to for all your home décor needs saves you the trouble of hunting for that piece to complete your design style or theme. If you happen to know of an excellent supplier of luxury home décor then make sure to establish a long-lasting relationship with that person. They will have access to pieces that are not available to the general public and if you are looking for unique, hard-to-find, and one-of-a-kind pieces, then find yourself a supplier. You can also just give the supplier a list of all the things you want in your home and he or she will find it for you, it saves you from spending countless hours browsing through catalogs of shops that specialize in luxury home décor. But if you are not yet sure of what décor you want or are still debating on your design style, then going over different pictures of various styles can help you decide.