It may surprise you to learn that our skin is the biggest organ in our bodies. Skin, being an exterior aspect of the body, requires special attention from head to toe. Many people believe that having amazing skin is only a question of genetics, but this is incorrect. Your genes, as well as your living habits, play a significant influence in the process of having lovely, clean, radiant skin.
The skincare routine is a personal matter. No two people have the same type of skin, thus each person needs unique products, treatments, and components based on his or her skin type. You've come to the perfect site if you care about maintaining the health of your skin, particularly the skin on your face. Here, we'll talk about skincare routines based on skin type.
Which Skin Type Do You Have?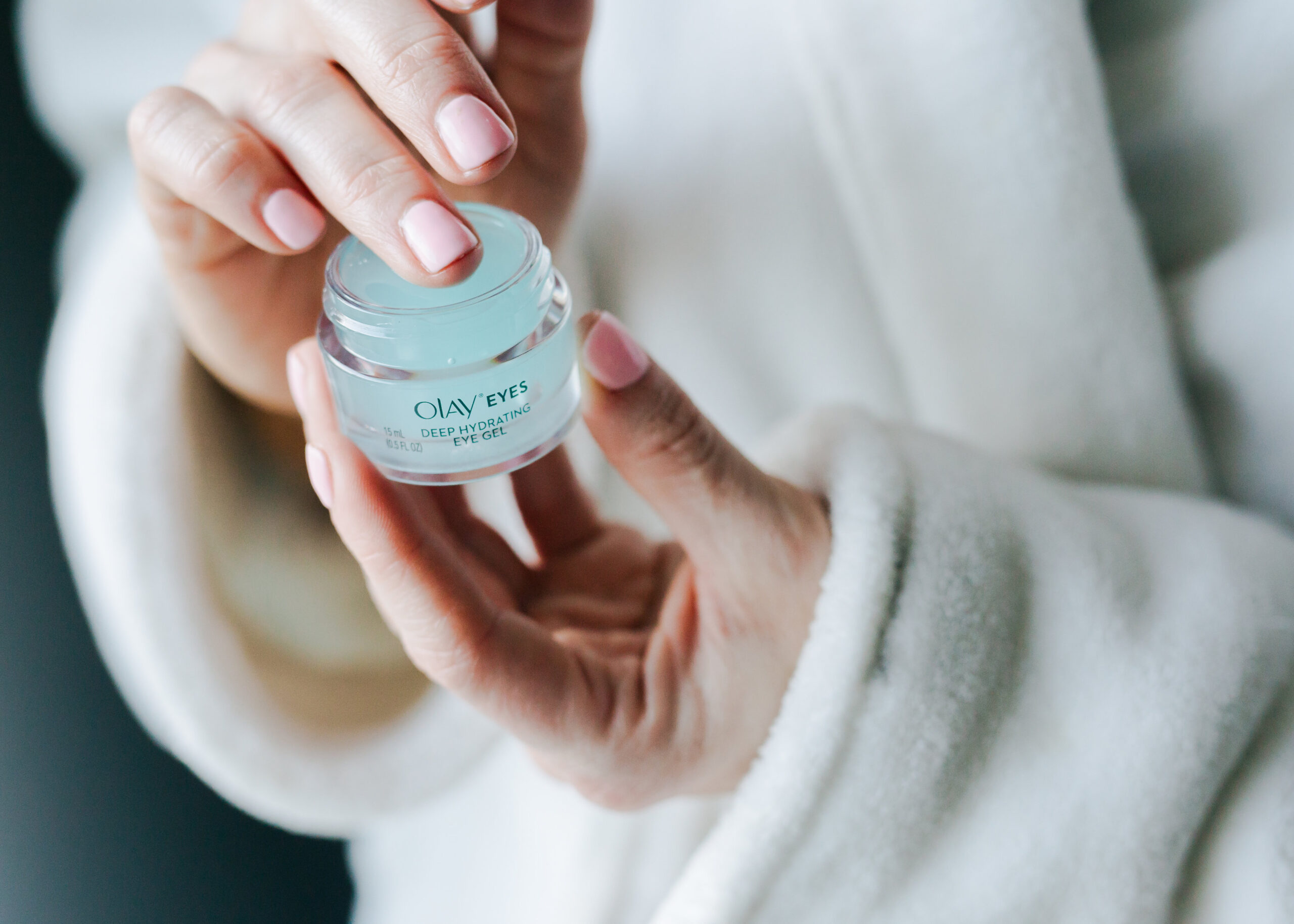 source: pinterest.com
Before starting a skincare routine, it is crucial to know your skin type. It is a process to identify the structure of your skin. This is the first step in your skincare journey that will lead you in the right direction. Well begun is half done. Likewise, start your skincare journey by identifying your skin type. After knowing your skin type, it will be easier to follow skincare tips and routines.
Take a blotting paper and gently put it on your face for a few minutes. You may pat frequently on the blotting paper for some time. Check the blotting paper after some time. If it has no oil, it means you have dry skin. A significant amount of oil in your paper indicates that you have oily skin. If you have access to oil on your T zone, then you may have a combination skin type. Sensitive skin type will have redness, rashes, or allergic reactions on the skin that occurs frequently.
Skin Care Routine For Different Skin Types
In general, everyone should use a cleanser, a toner, and a moisturizer during the daytime as well as at night. Your moisturizer must contain Sun Protection Factor (SPF). Moreover, some products supplement your skincare kit. For example, serums. At night, you must apply retinol-based serum and during the day time, serum with antioxidant properties will be helpful to you.
The skincare routine for almost all skin types is the same. The difference is in the products and ingredients used in them. However, each skin type needs basic four products- cleanser, exfoliant, moisturizer, and SPF. Toner is optional. If you want to add an extra layer after cleansing your skin and before applying anything, use toner. It will improve your complexion and also help to absorb other skin care products better.
Are you eager to understand your skin type's recommended skin care regimen? You will benefit a lot from our skin care tips. Don't miss a word while you read this article; scroll down.
Skin Care Routine – Dry Skin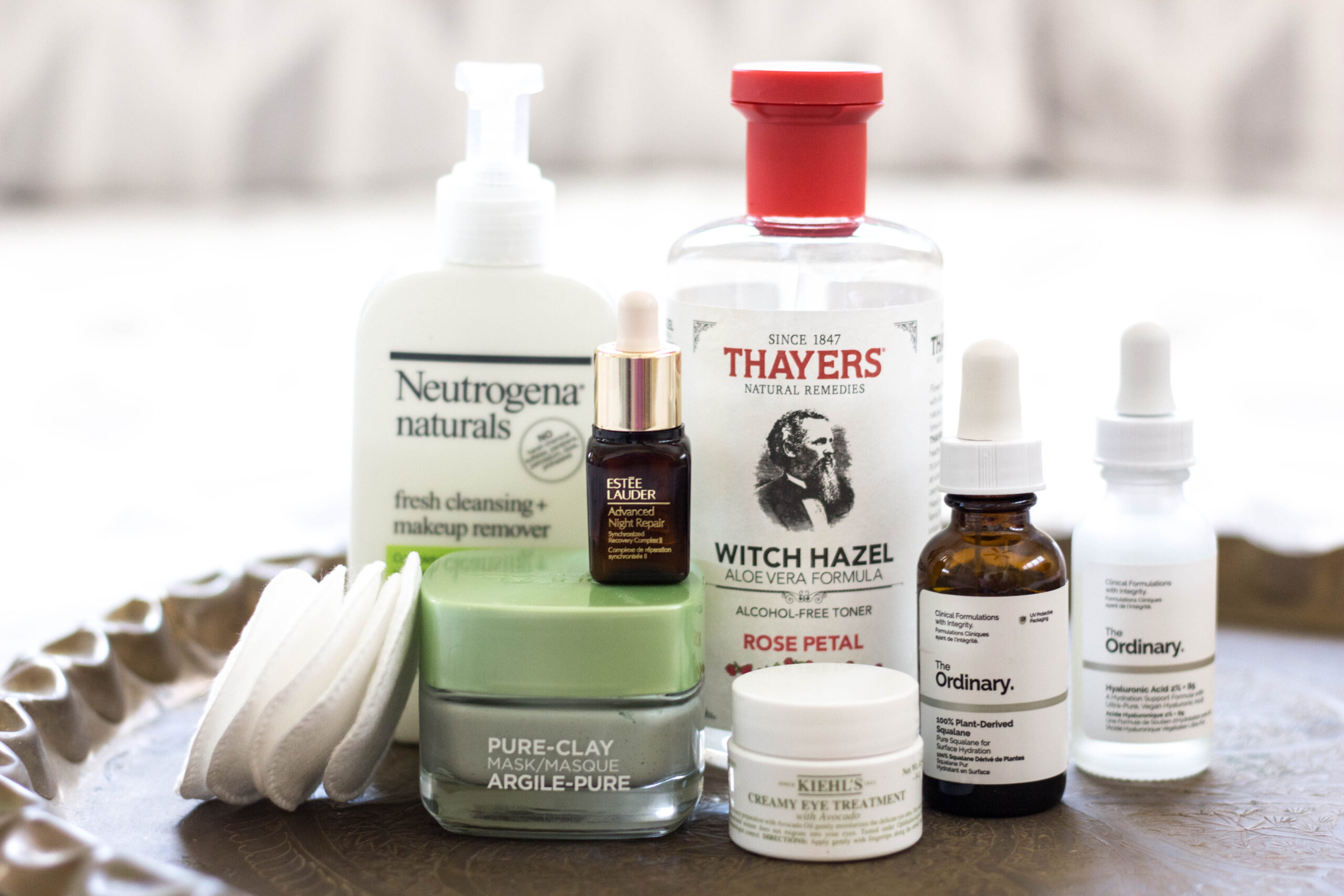 source: pinterest.com
Start the day by cleaning your skin. Your aim should be to keep your skin hydrated and protect it from harmful UV rays. Choose a gentle, non-foaming cleanser that has hydrating ingredients in it.

Now it's time to apply a layer to your skin. To follow this step, you may use toner or serum. However, the serum will add an extra punch of moisture and reduce fine lines on the skin. Vitamin C serum with hyaluronic acid is recommended for dry skin.

Apply a moisturizer that has ingredients that soothes your skin cells. You should apply SPF after applying your moisturizer. Always prefer a moisturizer+SPF combo for dry skin.

End the day with the same routine. Avoid using products with a retinol at night. Apply hydrating serums at night.

Skin Care Tips

: Apply skin care products directly after the bath. Exfoliate your skin once a month. Use Face masks occasionally. You must drink plenty of water and sleep with a humidifier.
Skin Care Routine – Oily Skin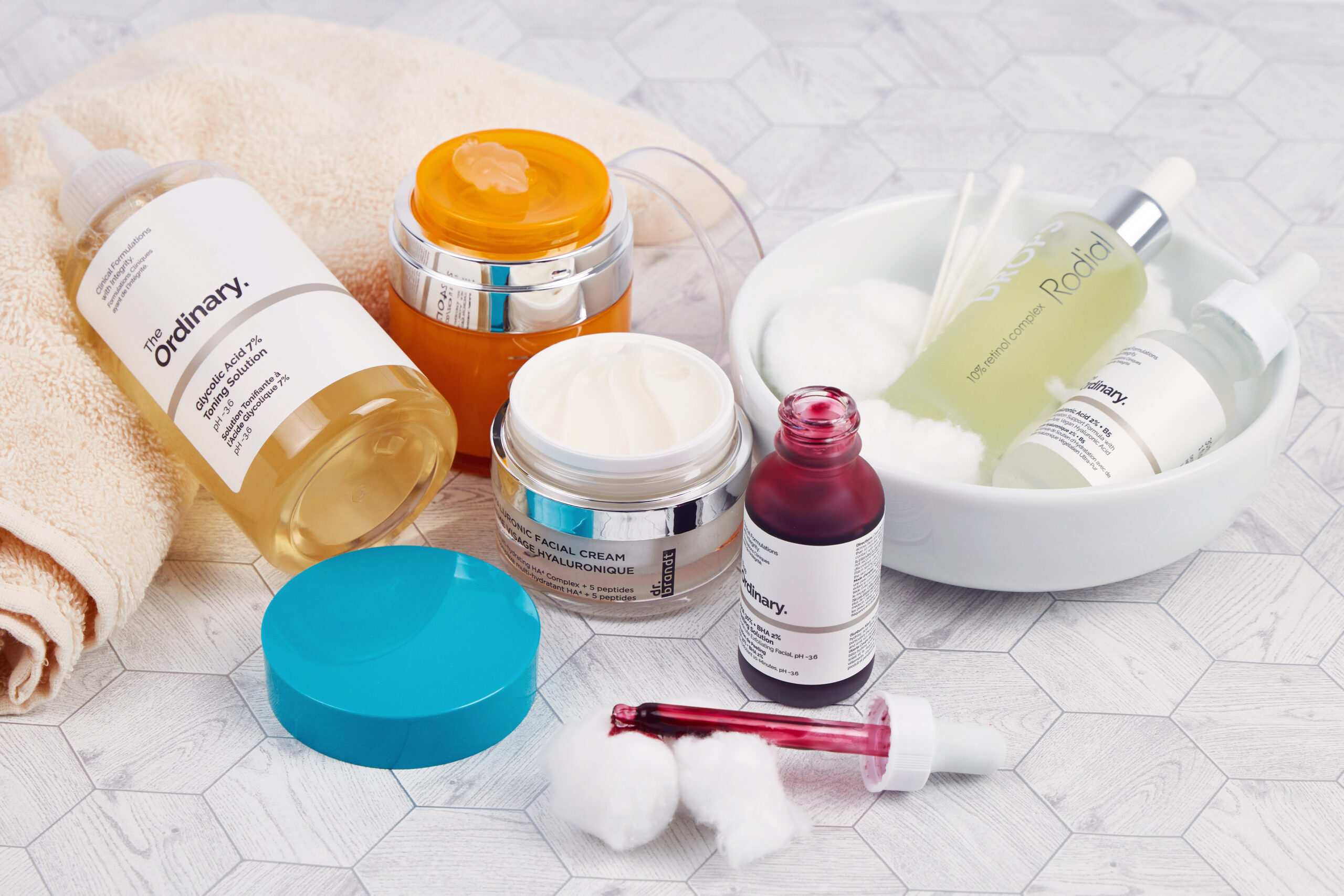 source: pinterest.com
Your skin care kit must contain products that help you control excess oil production so choose them wisely. Use cleansing gel to wash and clean your face. 

After cleaning your face, you should use a toner that has sodium PCA, geranium, and witch hazel. This ingredient will hold water components on your skin.

Applying the serum is the next step in the

skincare routine

. AHA/BHA serums are in high demand for dry skin. It will help to conceal large pores and brighten dull spots. 

Apply Oil-free moisturizer in the next step. Don't believe that oily skin does not need moisturizer. When your skin is dehydrated, it gets oily. So choose an oil-free moisturizer with sodium PCA and glycerin as ingredients. 

Zinc-oxide Sunscreen is a must if you have oily skin. It will help you give a matte finish look and has antibacterial properties. 

At night, use retinol serum because regular use of retinol serum will help pores look smaller. 

Skin Care Tips

: Always select oil-free products but never miss to hydrate your skin. Use light moisturizer. Apply clay mask weekly. Use face oil occasionally.
Skin Care Routine – Combination Skin
source: pinterest.com
Start the day by washing your face with cleansing gel. If you feel drier, you can try cleansing lotion.

Witch hazel toner is best for combination skin. Apply it directly after washing your face. 

You can use AHA/BHA serum during the daytime. Also, look for a serum having ingredients like salicylic acid and tea-tree oil in it. 

Combination skin requires lightweight moisturizer. Moisturizer with hyaluronic acid is a great option for combination skin type. Apply it with gentle tapping around your face and neck area. Zinc-oxide sunscreen is recommended for this type of skin.

Use retinol serum at night. It helps rejuvenate your skin and repair the skin tissues. You will wake up with brand-new skin in the morning.

Skin Care Tips: When applying a clay mask, concentrate just on the T-zone because combination skin tends to get greasy there. Use face oils during nighttime.
Skin Care Routine – Sensitive Skin
source: pinterest.com
Use gentle and sulfate-free cleansing lotion to start your day. 

Apply alcohol-free toner on the face. Ingredients like green tea, white tea extract, chamomile, and bisabolol are boon for sensitive skin types as they are calming and have anti-inflammatory properties. 

When it comes to selecting a moisturizer for sensitive skin, choose one with no synthetic colors or fragrances as they create unnecessary itching or irritation. 

Zinc-oxide Sunscreen will be a savior for your skin during the daytime. Apply it without fail to protect your sensitive skin from sunlight.

Skin Care Tips: For sensitive skin, clay masks are not good. Use gel-based masks either. They have natural cooling properties. Apply lactic acid-based serum twice a week. 
Final Lookout
Make sure to consume a clean, plant-based diet and clean beauty products with elements that are suitable for your skin if you want to achieve good skin health. Regardless of your skin type, being consistent and living a healthy, holistic lifestyle may work wonders for your complexion.