Universal Series Bus or the USB standard is quite popular in the tech world and is known for setting benchmarks in the connectivity standard. This legacy of USB has continued with its latest entrant in the form of the USB Type-C that was first declared to be available for the users in the latest MacBook Pro. The entire tech industry has been turned upside down, owing to the fact that Apple has opened the gates for USB type-C, which more or less looks similar to other cables and connectors in appearance, but it is way forward in terms of functionality.
Although Apple has always been mindful of design that can be seen in most of its devices, the tech giant kept their design-specific production in motion with the new MacBook Pro that is sleeker in appearance and lightweight, much due to the presence of USB type-C ports. The users can utilize a USB-C hub for MacBook Pro to connect various peripherals and devices.
Here are some of the critical aspects of USB type-C laid down by the experts after a thorough analysis of the design and utility of the connector:
Effective Support in a Compact Design
Source : usbon.win
Prior to the concept of the USB 3.1 and USB type-C, users had to avail dual forms of USB standards to meet their charging and data transmission needs. In other words, the type-A USB was used for servers, laptops and so on, whereas, the USB type-B port was outfitted to support multiple devices and peripherals. This hassle of utilizing two forms of USB has been prevented with the arrival of the Type-C USB standard that is outlined to render fast and efficient charging with instant data transmission capabilities. On top of that, type-C is designed to be compact in nature compared to the previous USB standards, which means that the connectors amalgamate both functionality and lightweight attributes in a slim factor.
Reversible Feature with Symmetrical Alignment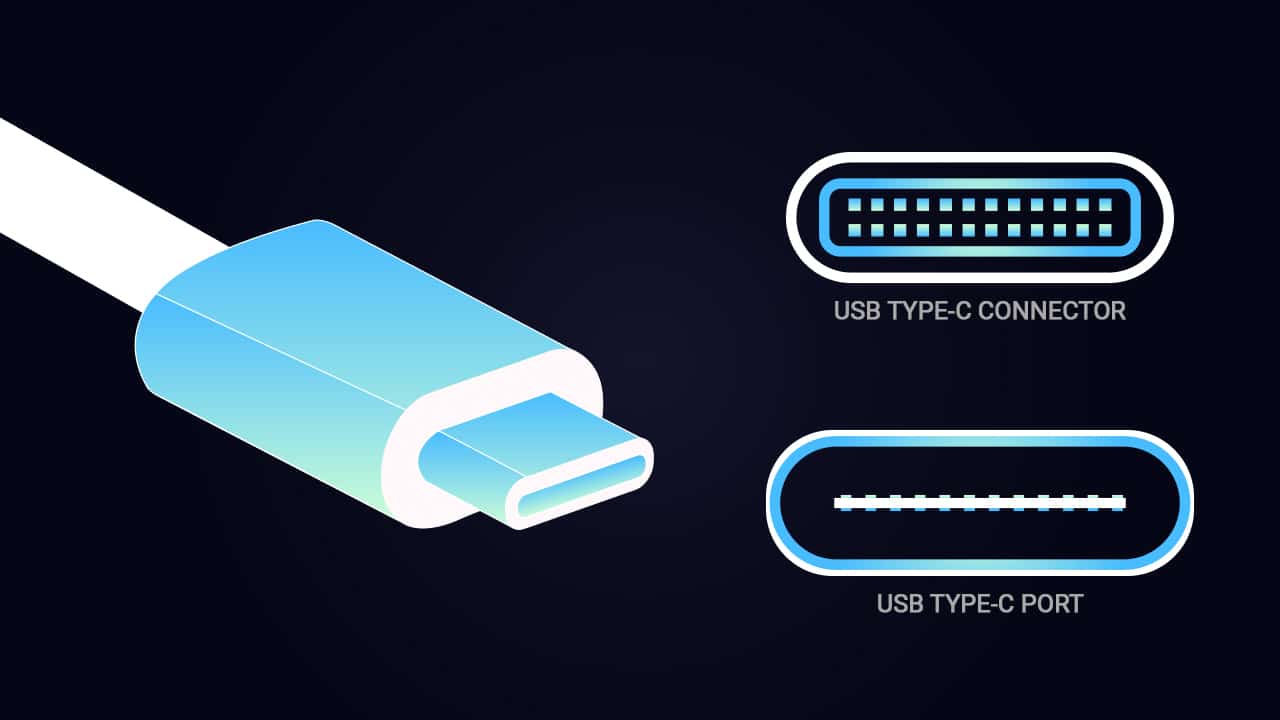 Source : gadgetmatch.com
Known to be perplexedly adorned with double heads that facilitate reversible plugging, the USB type-C connector is also symmetrically decked up with 24 pins for added functionality. This makes the type-C USB the modern-day connectivity standard that easily surpasses its previous counterparts including the type-B and type-A USBs. The reversible nature allows you to plug the connector in your MacBook Pro without any sort of orientation problem, saving an ample amount of time and ensuring optimum user convenience. In addition, the 24-pin construction makes sure that you do not fumble while plugging and connecting the USB port and the cable.
Stand-Out Functionality
Source : vedfun.com
The USB type-C has been astutely graced to confer fast and efficient charging with quick data transmission. When it comes to productive power handling, this USB standard has been specially designed for enhanced battery charging feature, which means it carries high power output. This has been made possible by the creators of the USB type-C who have furnished it with VBUS power.
Final Thoughts
USB type-C has been decked up with enhanced specifications including the support for USB 3.1, 2.0 and 3.0 signals for added utility. This makes the USB type-C the ultimate connector for your new MacBook Pro in terms of charging and data transmission attributes.
Bio
Trudy is a Business Tech Analyst. He is very responsible towards his job. He loves to share his knowledge and experience with his friends and colleagues.