A pair of sturdy and reliable boots is a must-have if you live in a rainy terrain or spend a lot of time outdoors. They are exceptionally handy to run errands or do some essential household chores out on the wet mud. These boots are also excellent for hiking on challenging terrain in all types of weather.
Most commonly called gumboots, rubber or rain boots are known by various other names around the world. Some of you may know them as mud boots or galoshes, while others may be more familiar with the terms wellington or billy boots.
Regardless of the name, they all mean the same weather-resistant tough outdoor boots that are a boon for people to have. If you are looking to buy your very first pair, here is a list of some key things to consider and make the correct choice.
Material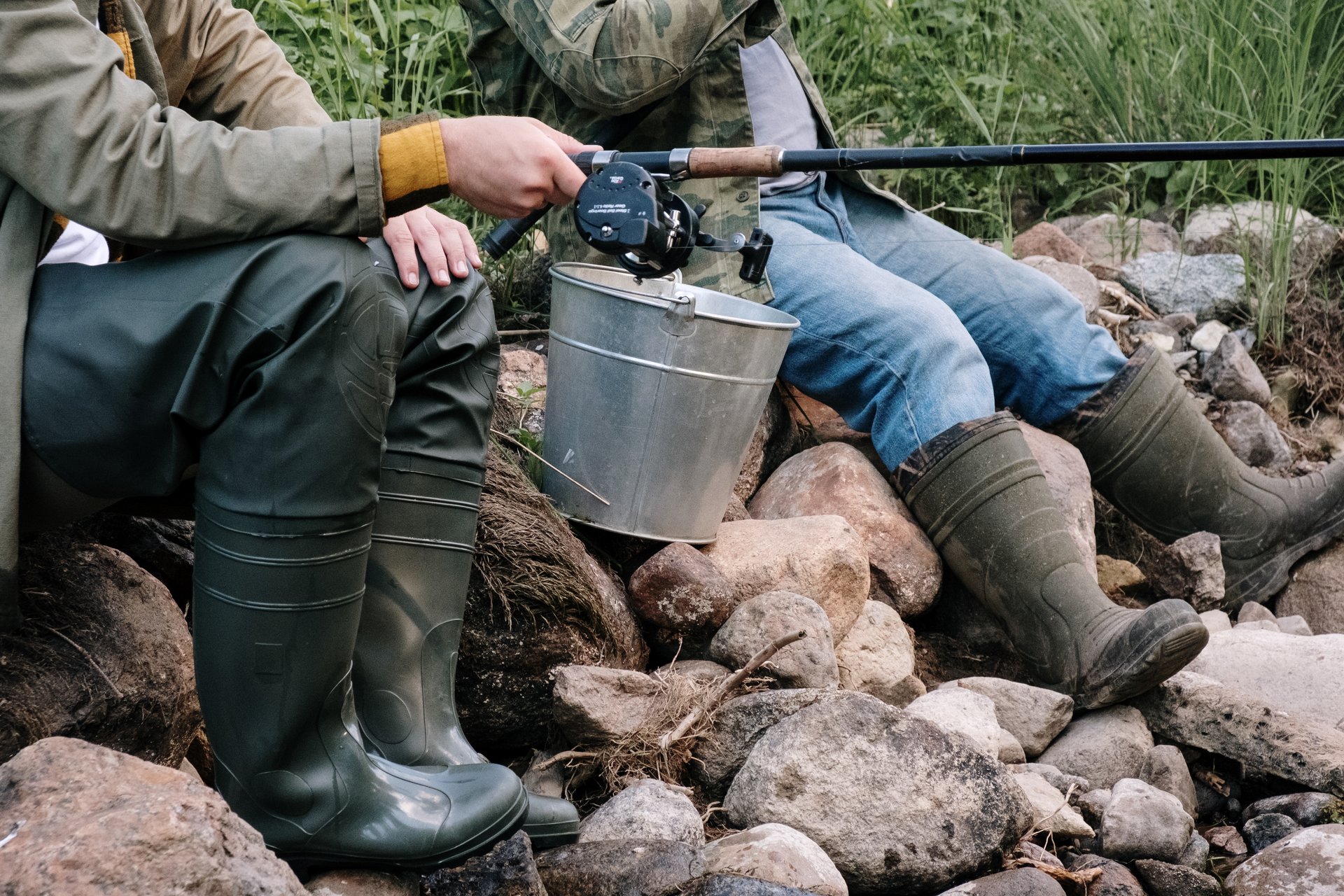 source: tripytraveller.com
The global gumboot industry is worth billions of dollars and expected to keep growing consistently for a long time, proving how popular these boots are with people everywhere. The material choice is among the key things that make these boots so highly sought-after. To determine what material boots you should buy, consider the purpose you need them for.
For instance, rubber ones are best to use in wet conditions as they can keep your feet dry effectively. Alternatively, you can also choose boots made of foamed neoprene or plant-based later rubber. Waterproof PVC boots are great options for farming and hiking.
Weight and traction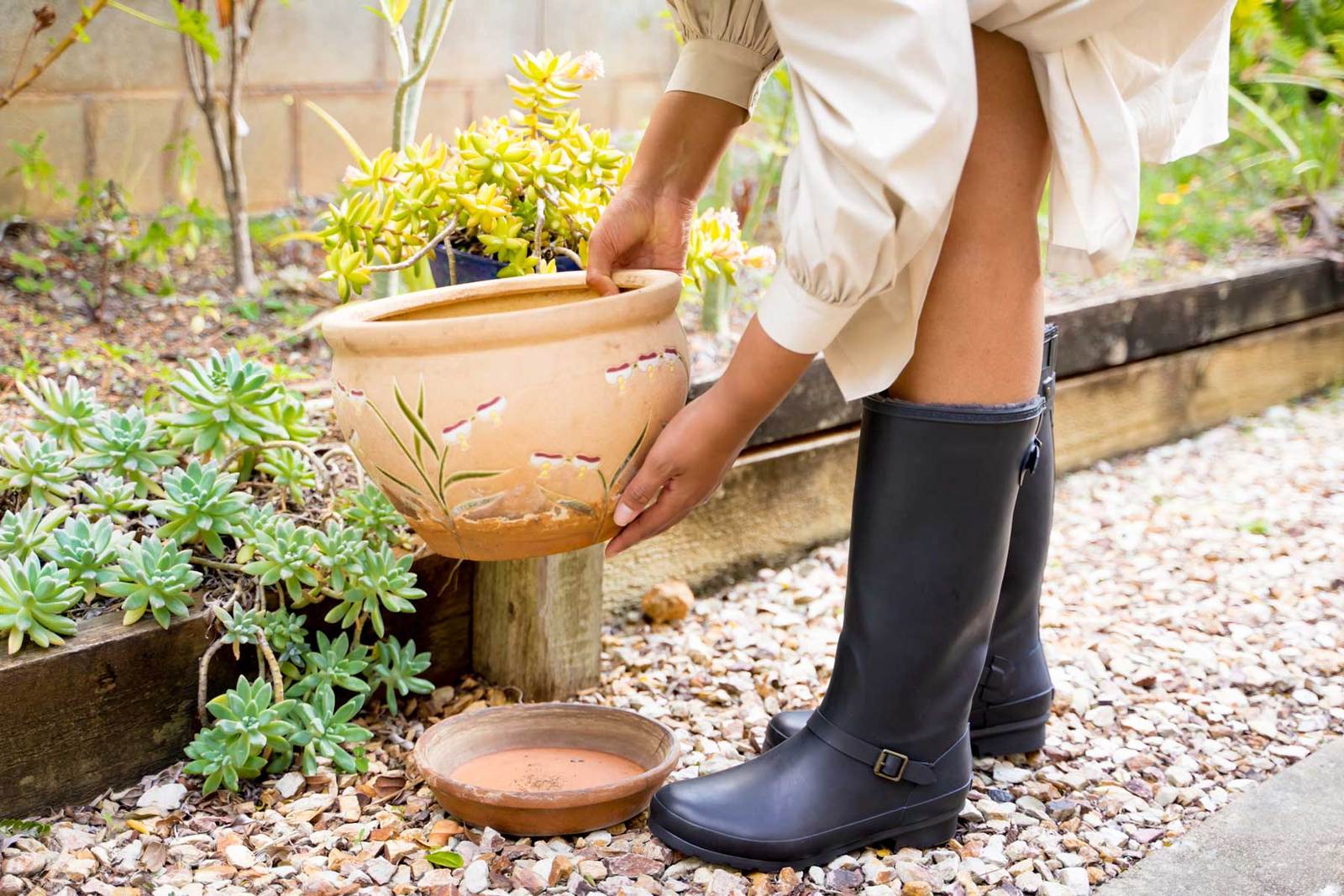 source: ecowarriorprincess.net
It is crucial to buy lightweight rain boots if you plan on wearing them for a couple of hours at a stretch. Otherwise, you may end up lugging heavy weight on your feet, causing blisters, swelling, and other unpleasant consequences. Remember that mud is already heavy and can add significantly to the weight of your boots. Moreover, if you buy low-cut boots, water may enter and make them heavier.
When it comes to traction, casual boots with ambiguous patterns are more or less suitable for light work outdoors. But if you use the boots on snow, heavy mud, wet grass, and rough terrains, you should get boots with larger lugs on the bases as they provide better traction.
Warmth and cushioning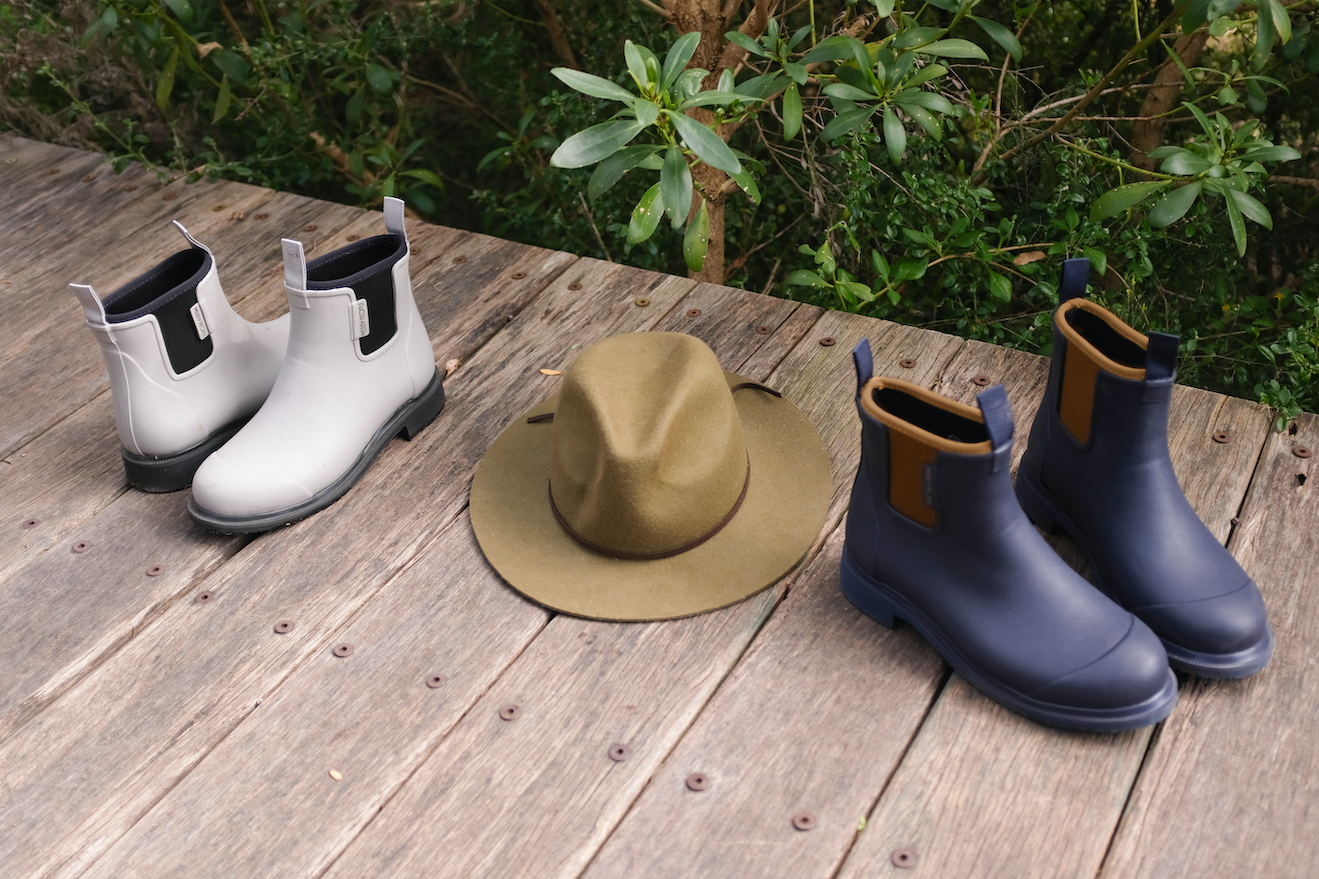 source: shopify.com
You should invest in high-quality gumboots with insulation if you live in a cold region, as these can keep your feet warm. But if you live in moderate temperatures, insulated boots may make your feet unpleasantly warm. So, decide if you need insulation in the boots depending on these conditions.
Similarly, determine how much cushioning you need in the boots (or if you need them at all) depending on the tracks you will be using them on, the length of time you will be wearing them, etc. Consider getting double cushioning if you have sensitive arches or ankles, as it will make the experience pain-free and comfortable. 
Style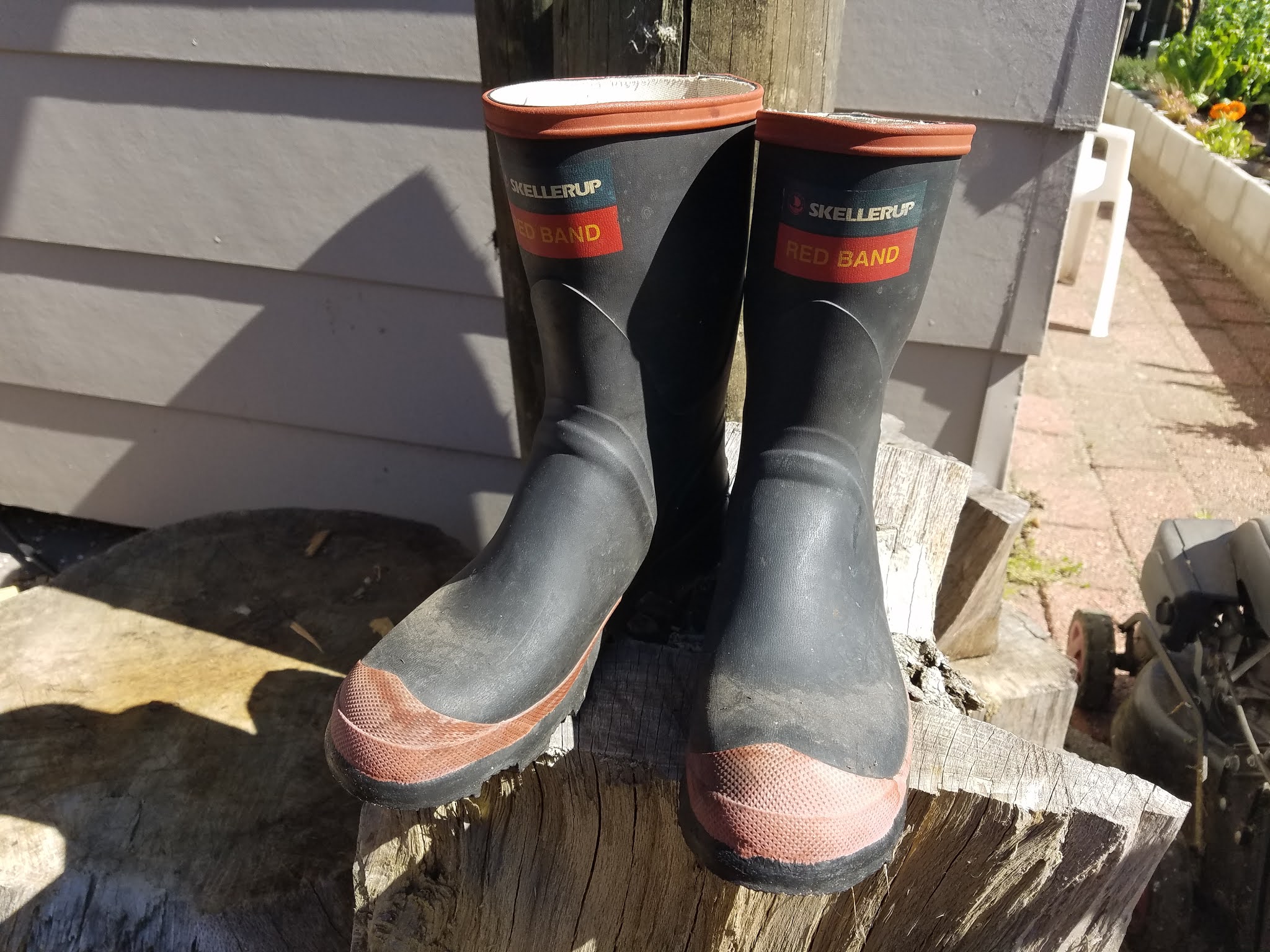 source: pinterest.com
While rubber boots must be ergonomic and work-friendly, they can also be stylish simultaneously. You can browse a wide range of low-cut, mid-cut, and high-cut boot models. Also, there are numerous attractive patterns such as animal prints, military designs, bright colors, or transparent boots. Furthermore, there are customized cartoon prints on boots for kids.