Christmas is around the corner and we know about your plans but the styling is costly, right? Well, well, time to break your bubble! Styling was never pricey and it never will be. You just need to know the mantra i.e how to buy and where to buy it from. Yes, it is that simple! Here we have got you a few night out styles that too under $150.
Let's have a look-
1) Chambray Tie-Belt Utility Jumpsuit for Women:
A romper dress or a jumpsuit is perfect for a night out. Keeping it a bit casual and yet so classy is its forte. This denim Jumpsuit is super classy and can be worn on any occasion otherwise. So you get this great buy in merely $44.99, unbelievable right?This dress here is an absolute must-have for all you girls out there. Grab it now or regret it later!
Source: https://hips.hearstapps.com
2) Plaid Swing Shirt Dress for Women:
Shirt dresses are absolutely sexy and a must have for everyone. If you are a person who loves keeping is simple and casual, this dress here is your thing. Do not think twice before buying this because it will just cost you $29 only instead of its retail price of $36. What a deal right! This shirt dress will give you an all-new style statement. So go grab this sexy shirt dress before it runs out off stock!
3) Mock-Neck Rib-Knit Swing Dress for Women:
Swing dress is my personal favourite. Be it a party or a casual outing or even a team dinner, this dress is apt for any scenario. The colour of this Mock Necked swing dress is super catchy that you will be an eye candy wherever you go. This perfectly sexy swing dress will only cost you $25! Can you believe it? It is my strong suggestion to not miss this one for anything.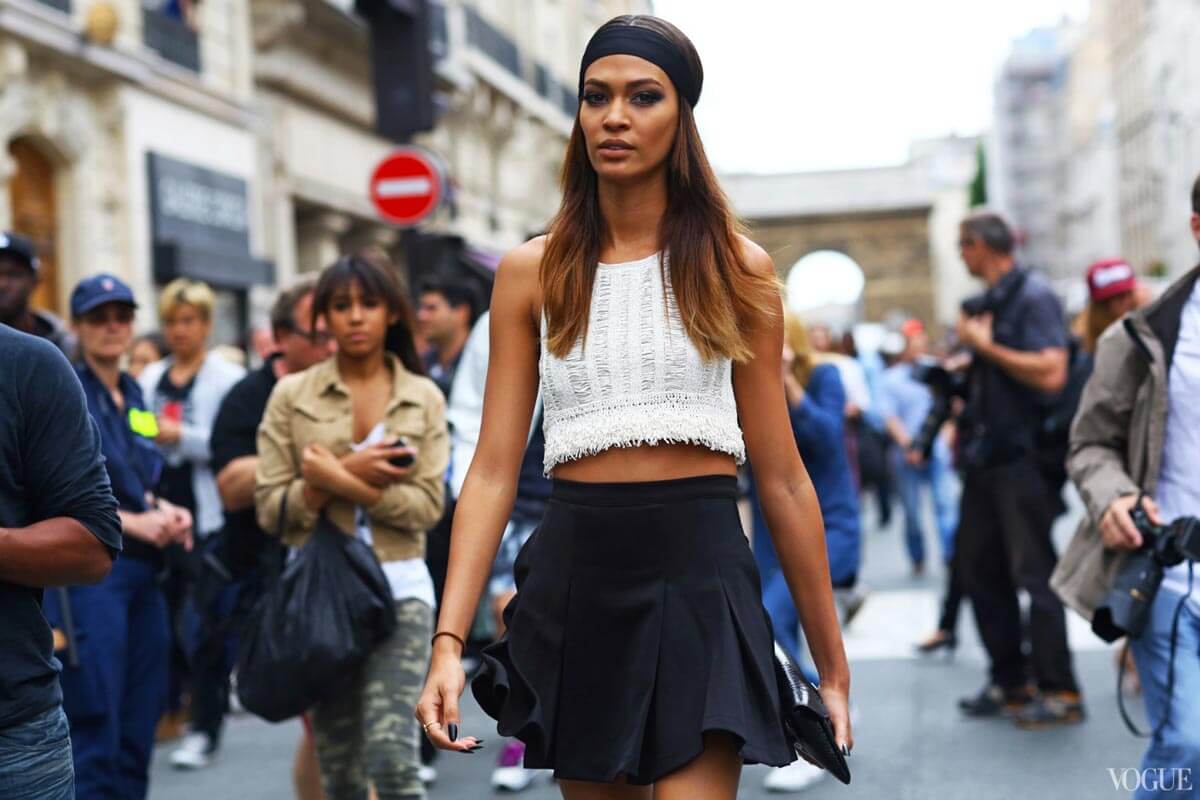 Source: https://meetoverdrinks.tv
4) Waist-Defined Sleeveless Wide-Leg Jumpsuit for Women:
This wide leg jumpsuit is so much in fad today that literally, everyone wants it and why not? It is a dress worth having after all. This maroon jumpsuit is elegant and sexy at the same time and get one for yourself will only cost you $44.99. Pair it up with a nice casual crop jacket and rock your style statement. A pair of block heel will do wonders if clubbed. This is a one-time deal and it should just not be missed! So go and grab one or rather 10!
5) Cinched-Collar Open-Front Wrap for Women:
Cinched collar and open front wrap are always classy. Pair it with a nice denim and a nice tee. Shrugs and overcoats are everybody's favourite and not having one is such a shame. Use oldnavy promocode and get amazing discounts on all the products. Run and grab these offers before the stock ends.Well well, time to get one for yourself. Buy this pitch-black wrap for just at $29 only instead of its retail value of $36.99.
Source: https://media.glamour.com/
6) Quilted Water-Resistant Shirt Jacket for Men:
Who says men styling is shallow and boring! This water-resistant shirt jacket for men is a perfect say for how variant men's wardrobe could be. Get this super classy shirt jacket only for $45 and stroll your company with style. These shirt jackets have recently caught enough popularity and it truly looks amazing too. Also, this jacket will help you get snow-ready and rock your Christmas in style.
7) Sweater-Fleece Shirt Jacket for Men:
Winters are annoying right? And styling in winters is even more difficult? Nopie dope!!!! bubbles broke again! Instead, winter styling is quite simple. Being in layers couldn't get any better you see. This sweater fleece shirt jacket for men will glorify your winter with style. This shirt jacket will merely cost you $45. A petty cost for offered elegance eh? Haha! Grab this jacket before it runs out of stock boy and be winter ready!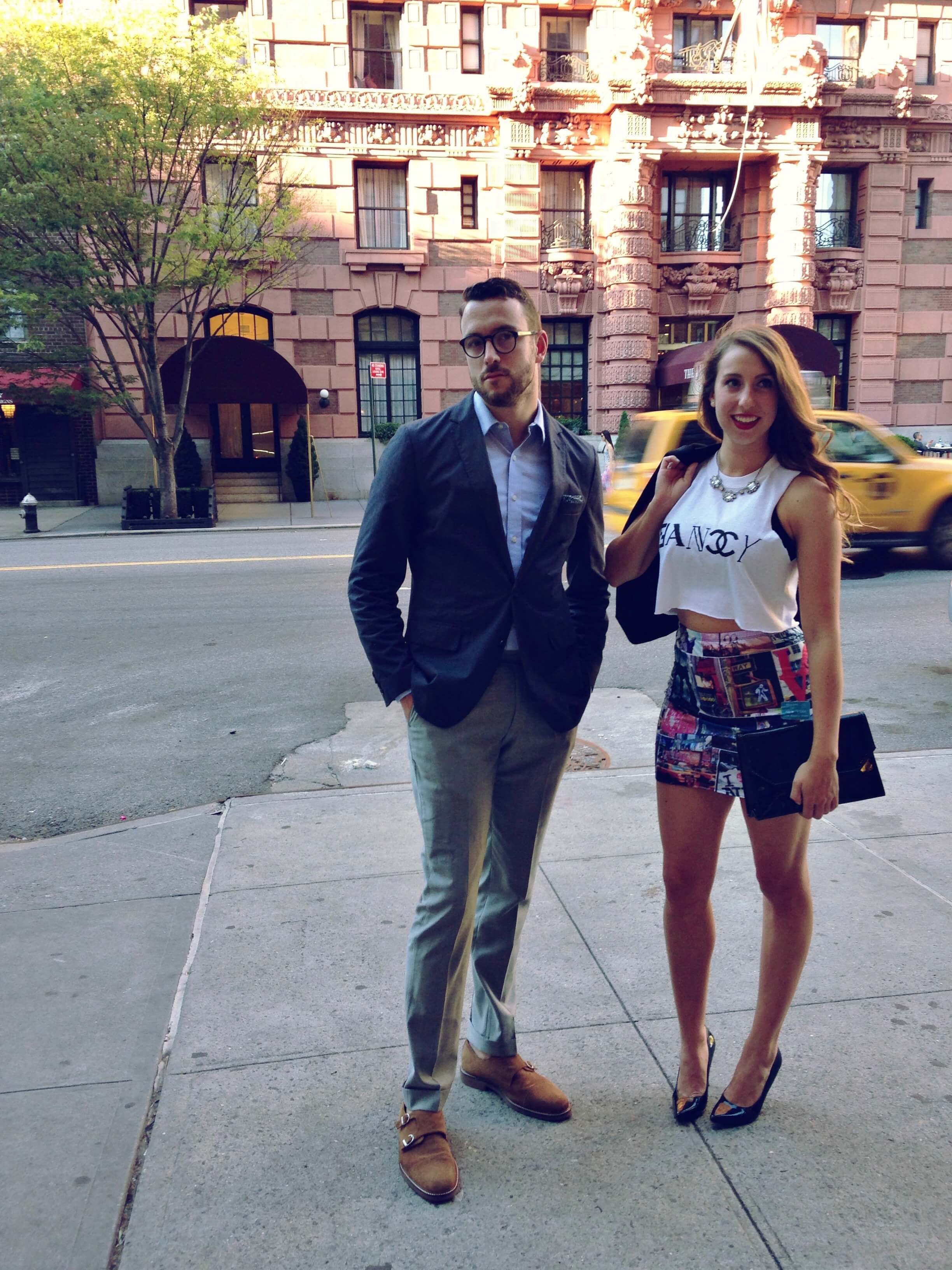 Source: https://siblingswithstyleboh.files.wordpress.com
8) Regular-Fit Built-In Flex Everyday Oxford Shirt for Men:
Simple is classy! Nothing can beat the simplicity and this Oxford regular fit shirt for men is a sheer example of said. This black and white checked shirt does not cost much, in fact, it is much lower than you can guess. This shirt will only cost you $20 instead of its retail price of $34.99. This shirt is just so perfect for a night out, its casual, funky, comfortable and apt for your night out style.
9) Water-Resistant Nylon Bomber Jacket for Men:
Can a guy not have a bomber jacket? Well, if you don't then it's your time to get one. Also, winters are on our doorsteps and so is snow. We know how difficult is it to be winter ready with style, but this is your turn to be that. Get this dark bomber jacket only at $30 instead of its retail price of $59.99. A great deal to rock your night style indeed!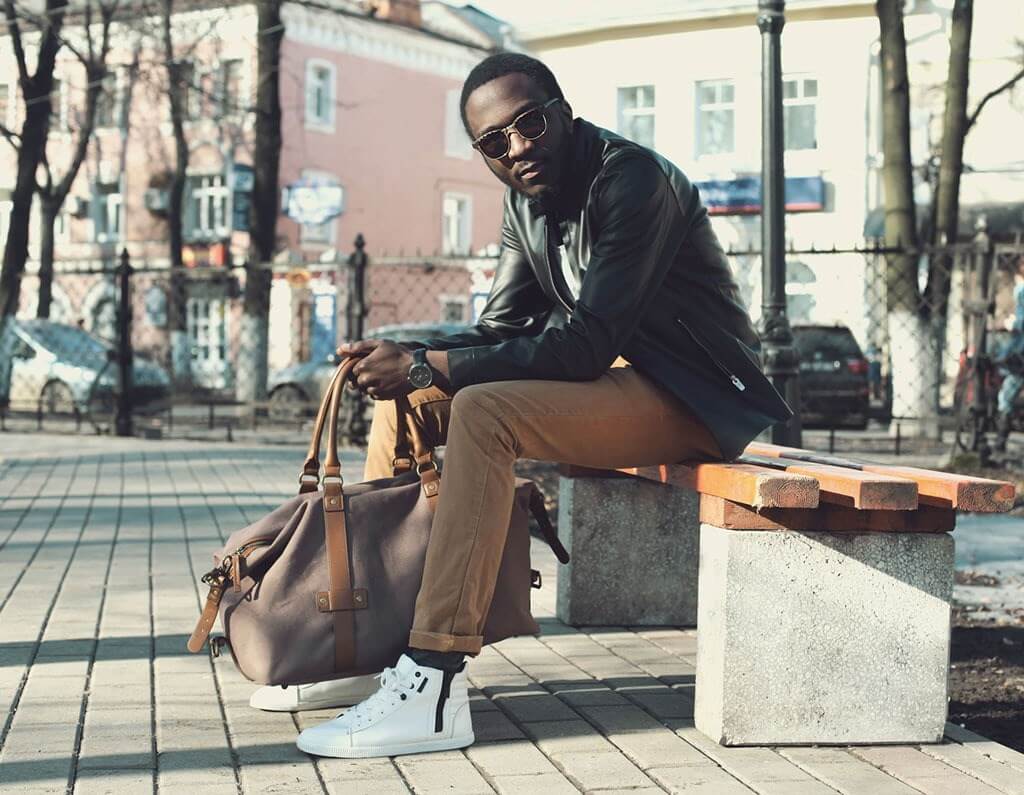 Source: https://i1.wp.com
10) Distressed Denim Trucker Jacket for Men:
Distress is much in trend and you must have one! Distress – Denim – Jacket is an amazing combination in itself. This blue distress denim jacket will surely not put a dent in your pockets. Buy this for yourself only at $65 instead of its retail value of $69. This jacket is just so perfect for any occasion be it a party or an outing or even just a casual date, it easily covers it all and perfectly apt for a night out style. It has a nice casual touch and yet a classy feel in it.
Winter Styling Made So Easy!
We have almost entered the official shopping season of the year and this is your time to shop too but who says you have to spend a lot for shopping? Buy these amazing style while saving a lot at the same time. So these were few beyond an amazing night out styles that will cost you merely $150 and even less. Styling is indeed not so pricey, right? Style with a smile pal! All the best!