Bring your baby home with joyful celebrations. You can celebrate the arrival of your little one with family and friends by throwing a party.
To make the celebrations more festive, you need the right decorations. Welcome baby yard signs are perfect for the occasion. You can personalize them with your baby's name and decorative graphics to make them extra special. Read on to how choosing a personalized welcome baby yard sign can make the decorations more impactful.
Make Your Decorations Unique
Make your welcome celebrations for your baby more special by making it a unique event. A personalized yard sign can have a deeper connection to you and the occasion. You can make it exclusively for your little one.
If you have already decided on a name for your baby, mention it in the sign. You can also go with decorative graphics like balloons, stars, cradles, unicorns, hearts, and more.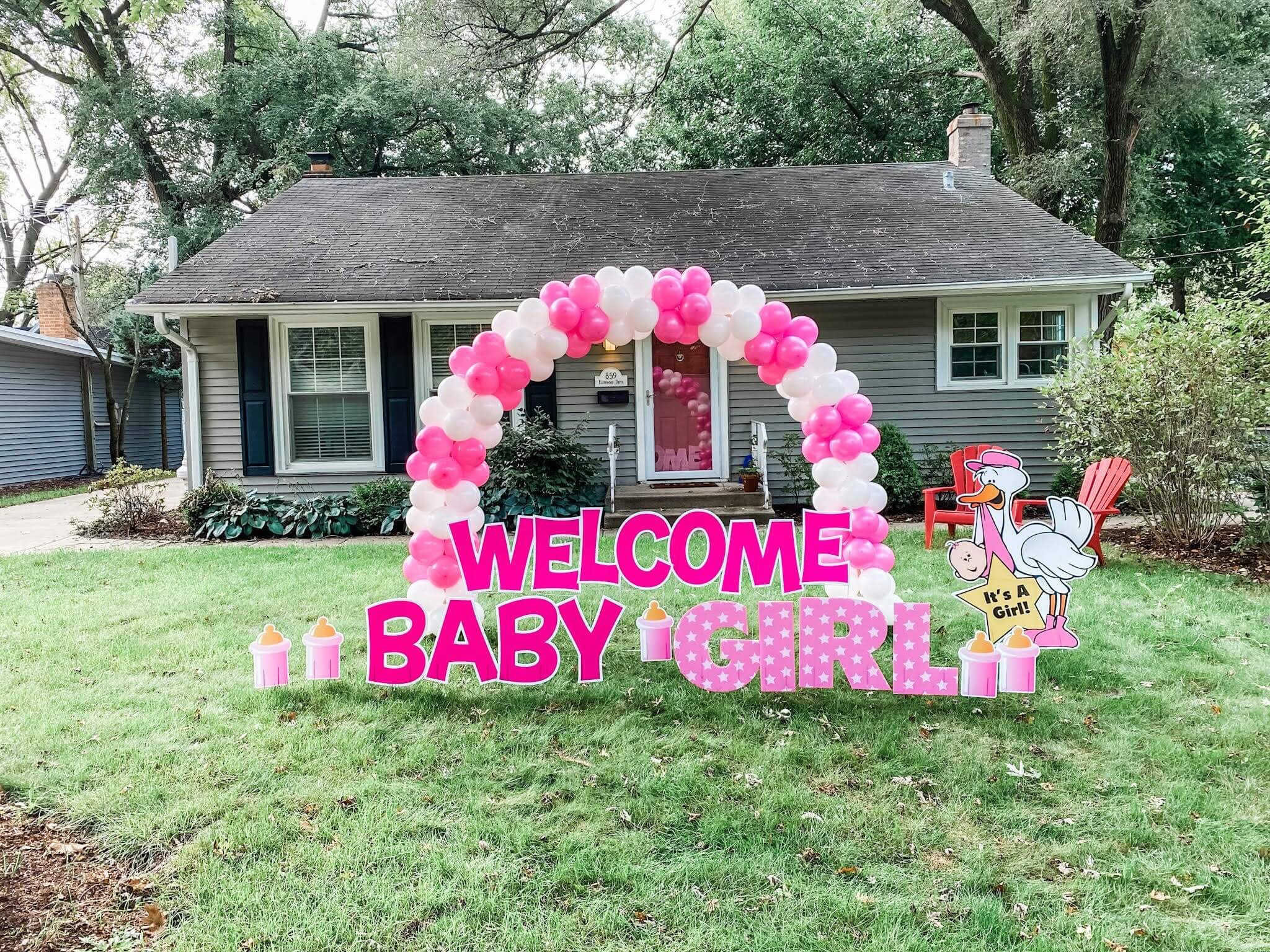 The thought you put behind making the sign unique for your baby enhances its value. You can cherish the sign for longer. Capture the personalized yard sign and show your child how special their arrival was when they grow up.
Make Your Day Memorable
Pour out your love while customizing the welcome baby yard sign. You can choose decorative graphics that express your happiness and love while eagerly waiting for your little one to arrive. Hearts, stars, sparkles, or a crown reflect your adoration for your child.
Your guests also come together to celebrate your baby. The personalized yard sign can connect with them and spread your happiness. By celebrating together, the day becomes more memorable.
A personalized welcome baby yard sign also serves as a delightful photo backdrop. You and your guests can take pictures with it and cherish the memories for years to come.
Customize in Any Design
Welcome baby yard signs are perfect for celebrating the new arrival. What better way to celebrate your little one's arrival than a grand gesture with a huge welcome baby shoutout sign?
The yard sign sets the right atmosphere for the merry celebrations. You can customize its colors and designs to suit any theme. Go for the classic blue for boys and pink for girls. Or break the tradition by choosing any color you want for your baby.
More Appealing
Personalized decorations are always more appealing as they connect directly to you. Choose any designs for the welcome baby yard sign that matches your preference. If you have a theme for your baby shower, you can customize the yard sign with the themed graphics.
Go for princesses, superheroes, animals, or sports themes. It makes the event more fun and enjoyable for both kids and adults among your guests. On that note, make sure your invitation cards are just as fun by choosing pre-made invites that fit the theme. Attractive invitation cards elicit more anticipation and excitement for the coming of your new baby. Later, keep one copy of the invitation card to serve as a souvenir for this momentous occasion in your family's life.
You can also organize games related to the theme to make the day more exciting. The yard sign serves as a perfect backdrop for all the activities you plan for the day.
Choose a personalized welcome baby yard sign for your baby's welcome party. By making the sign more personalized, it becomes unique and more memorable. It ensures to keep the celebratory spirit throughout the event.