Orlando is home to many major attractions in the United States; Walt Disney World and Universal Orlando are the most popular theme parks drawing people to this side of the world. Due to the many people coming into Orlando on any given day, adequate planning is required to avoid disappointment. Actually, arriving at Orlando International Airport is a major achievement. A great sight to behold, many are lost for words when they first set foot here. Here is a bit about Orlando International Airport that will make you feel connected to the place;
Orlando International Airport Overview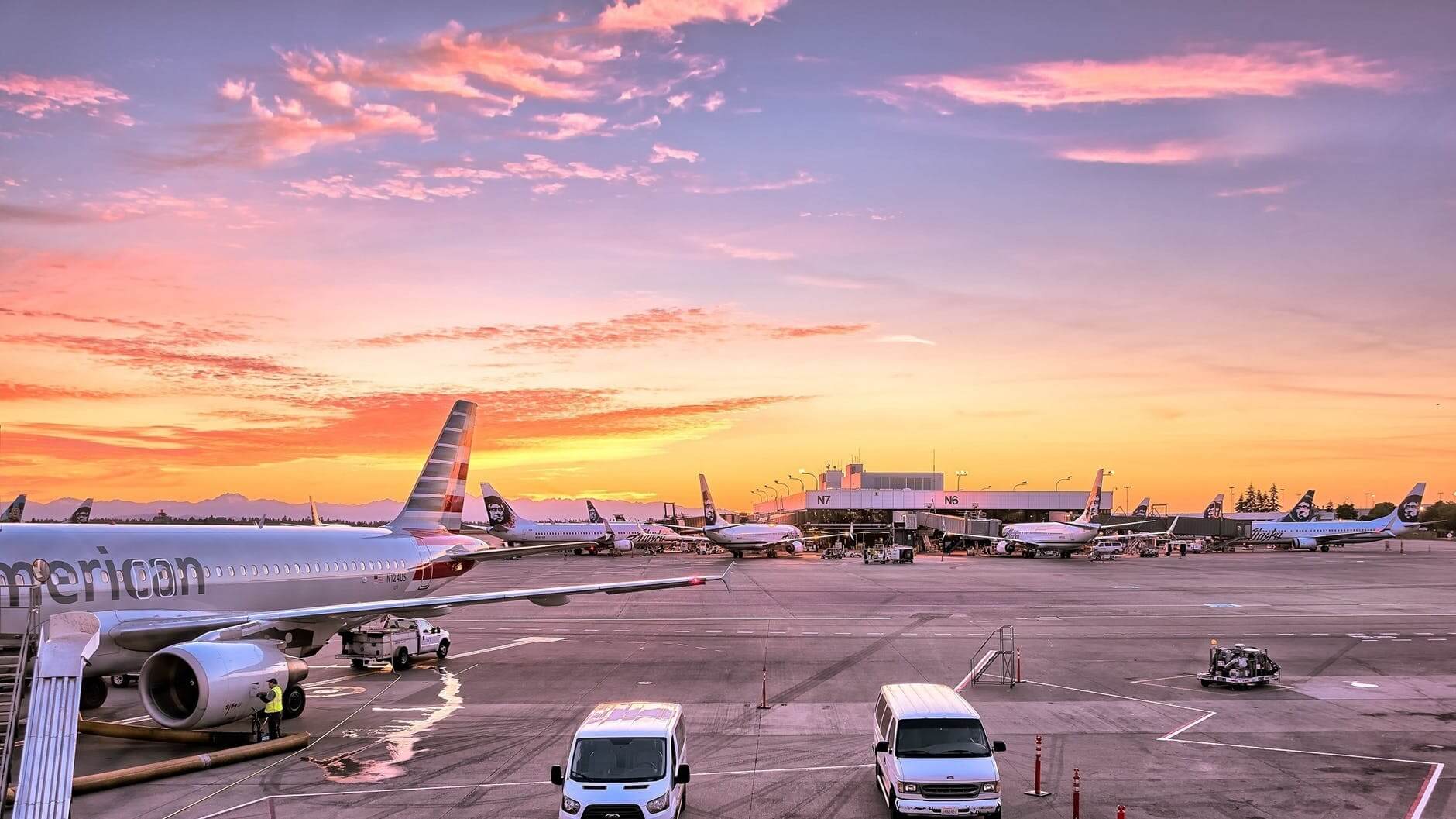 source: pexels.com
The Orlando International Airport is home to many airlines including Aer Lingus, Air Canada, AeroMexico, Air Transat, American Airlines, Alaska, Avianca, BahamasAir, Azul, British Airways, CopaAirlines, Caribbean Airlines, Delta, Emirates, Edelweiss, Eurowings, IcelandAir, Frontier, JetBlue, Lufthansa,  LATAM, Magni Charters, Norwegian, Miami Air, Silver Airways, Spirit, Southwest, SunCountry, Sunwing, Sunrise, Thomas Cook, Virgin America, United, Virgin Atlantic, WestJet, Volaris, and World Atlantic Airlines.
There are two terminals at this airport – A and B. The airline you are flying with determines which between the two you will use. For first time travelers, checking the itinerary ahead of time saves you a lot of despair at the airport. Knowing where one is supposed to be at any point during their travel makes it easy to follow the signs. Luckily, there are many gift shops at the airport and even last minutes shoppers have something to take back to their loved ones amid the confusion.
How kid-friendly is MCO?
source: flysfb.com
Those who have on one or more occasions traveled with kids know how difficult it can be when children are on your trail. Not only that but you have to keep an eye on them so that they do not get lost or get into trouble. With the help of technology, MCO is among the airports where navigational tools are of great help; navigating the airport is therefore quite straightforward. Look throughout the airports and you will see interactive kiosks that easily put you back on your trail in case you feel lost. You can also use these tools to find eating spots and get a step-by-step guide on which route to take to where you want to be at the airport.
In simple terms, Orlando International Airport is among the kid-friendly airport spaces you will find anywhere in the world.
Shopping at the Orlando International Airport
source: laughingplace.com
The only way you can explore what the shopping culture at the MCO is really like is if you came in for your flight much earlier than expected. Kids enjoy buying snacks and toys and this airport definitely has stores that make this experience worth the while. Every child has a favorite animal movie or cartoon character and if you take them to the Universal store, they will thank you for it. The massive collection of motion picture merchandise is more than any fan base can exhaust and just looking through it is memorable in itself. Fans of Disney world will find their peace of mind at any of the two stores Disney stores at the airport. Even on a tight budget, the themed snacks and trendy merchandise will make for cool collectible to carry home. While in here making your rounds in the various shops, take lots of pictures at the Disney displays – they have a pin station!
Airport security at MCO
source: abcnews.go.com
Judging by the huge number of people that pass through the Orlando International Airport on any single day, there is no doubt that it is always a beehive of activity. It is easy to actually think that the lines at the airport do not move because they appear to not be reducing. What do you expect then of the security officers charged with maintaining law and order at the airport? Quite interestingly, the pressure does not seem to weigh them down because many people who have used the airport report of a friendly and efficient service level. There is a way out for those who do not like to be caught up in the long queues and noisy airport environment – book an early flight. At Orlando International Airport allocate close to 3 hours for checking in against the recommended 2 hours.
The efficiency of the airport security staff is pegged on the fact that they follow a standard procedure to the letter. Make life easy for all involved by removing large electronics and food from the bag at the security stops. If you are traveling with kids, this often means that you have to empty all the snacks you brought with you which can be many. You might get tired emptying your bags and filling them back up again but it is for everyone's good.
You may also like to know about Top 16 Luxurious Hotels In Orlando Florida
Car use before and after boarding
source: mynews13.com
Like we all know, Orlando International Airport is quite busy on all days of the week. Many people have every intention of renting a car but get intimidated by the many people looking to do the same at the airport. At around the same time when you are booking your flight, also book the car you intend to use when you get to your destination. Ideally, the rates for car hirer are lower the further out the booking has been made.
Booking car services online is nothing new for those who have used Parkos.com online reservation portal to use Orlando Airport parking before. An online platform that informs you of available parking lots around the airport, Parkos is safe and secure storage for your car. The platform only lists MCO parking lots that been inspected and meet the required safety standards. Before listing, there is inspection which is necessary not only to assess safety but also to classify the facility.
Different packages of parking take care of various customer needs including valet parking, self-parking, indoor parking, outdoor parking, short-term and long-term parking. Car care is guaranteed at MCO international airport – there is no cause to get worried when your car is left behind when you travel. visit our page LiveEnhanced for more new trending topics and more…