If you have a , it does not mean that you should skimp on utilizing it. Rather, you just have to plan how you are going to enjoy the place to maximum. Thankfully, there are many tricks to employ to enjoy all of the space. You can also use some tricks to make the room appear bigger as you will see in this short post. Decorating a small space may sound hard, but it is not impossible.
Buy Double Duty Furniture
Just imagine using a table that has an inbuilt space for a cooler. That means you eliminate the space that you would have required for the cooler on the floor. At the same time, you can have a built-in bench in the patio. If the bench comes with storage space, so much the better for you. You may also buy small foldable chairs if you have really small space. No matter how much square footage you can spare, something can fit right in. Arrange the furniture carefully and in permanent positions so that you still have some space to move around. If you find furniture that has storage space (inbuilt drawers), buy it. You can use all the extra space that you can get to stash in some items that you will use later.
Buy Rugs To Add A Dash Of Color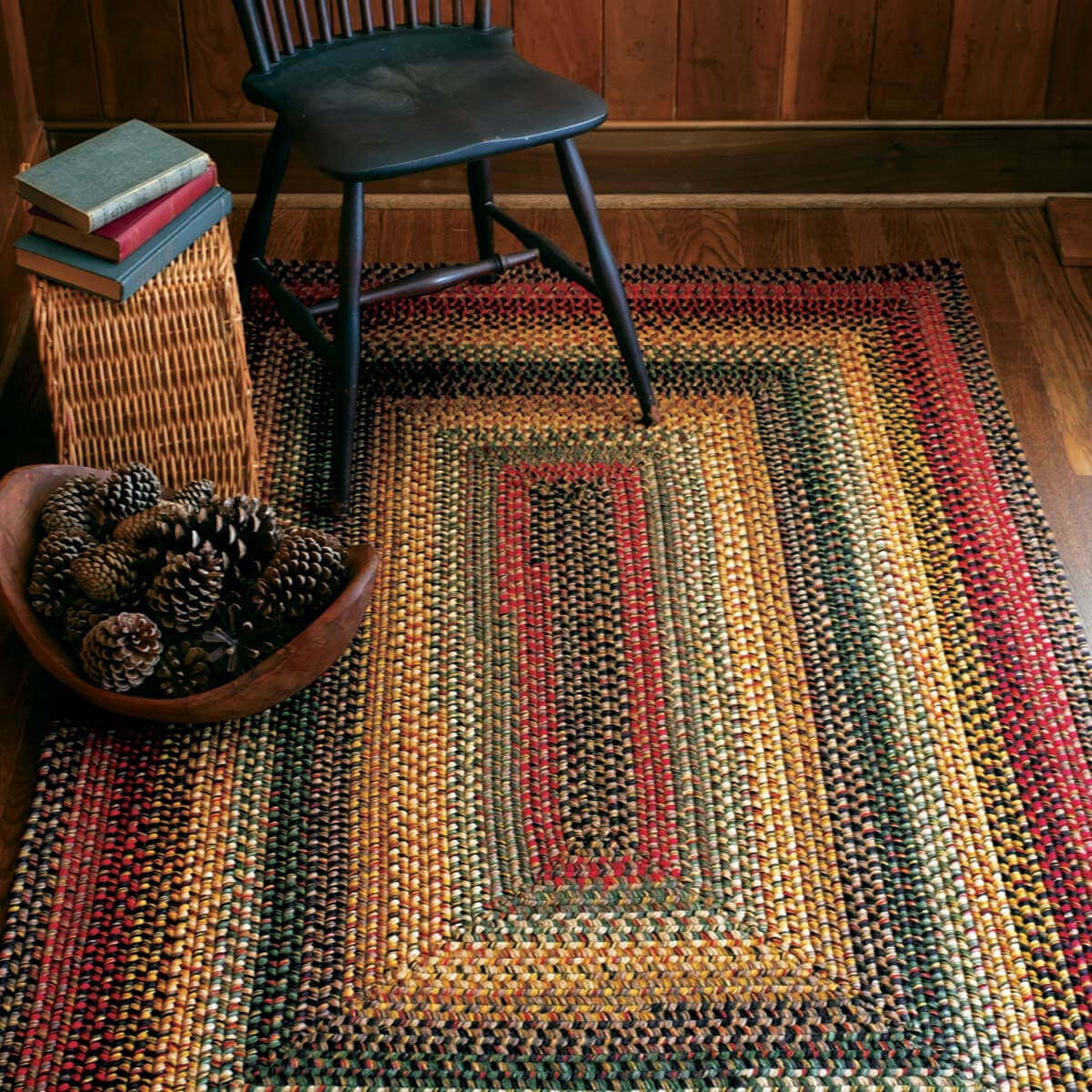 Until you drop a small rug on the floor, you do not know how much change a rug can bring into a space until you see it. It can do wonders to an old floor and at the same time, it may also draw the attention from the bad spots on the floor. You can try to find a rug that matches or contrasts lightly with the cushions and the pillows but even if you do not find one in such a range, just get a rug. It will bring a bland, boring and one-colored floor to life very well.
Do Not Forget Lighting For Its Awesome Effect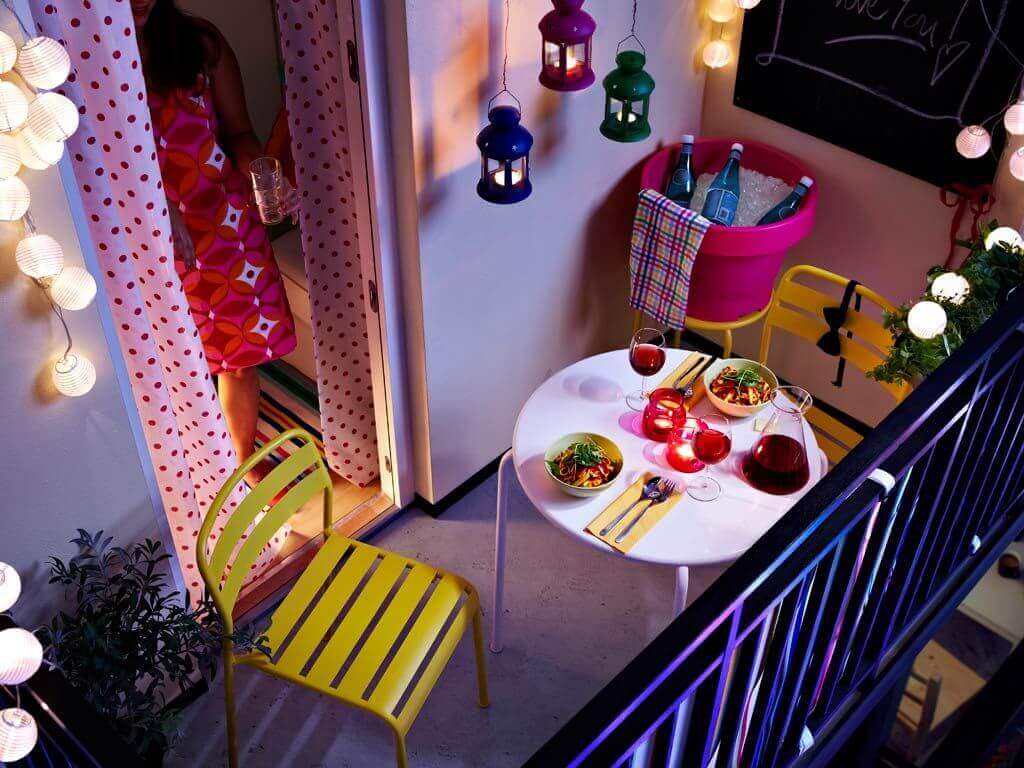 The way you light up your small outdoor space will determine many things one of them being how the place lights up after dark. One of the most recommended lighting types for your patio is accent lights. You can also install some bistro lights and string them up the metal railing for a better effect. You may also try antique metal lights, which you can buy online or even glass hurricane lights. Let your imagination fly wild. However, do not go too far for the decorative effect while you forget the functionality of the lights. Most important thing is to light up the space so that you can use it at night.
Buy Comfortable Outdoor Furniture
When it comes to outdoor space, you know that you are going to use it for a long time. Thus, you do not want to make any mistakes when selecting your furniture. When you go to buy furniture, do make sure that you sit on it, try out all the cushions to feel their comfort and firmness level. This is the only way that you can know the furniture you buy is going to serve you just right. Probably, you will spend hours on end on the furniture during summer.
Conclusion
Designing an outdoor living space can be tricky. And using the above mentioned tips can certainly help you maximize outdoor space. If you are not sure are not sure how to make your designs attractive and perfect, you can always hire professional interior designers to do the job. If you are from Los Angeles, you can check interior designers Los Angeles. If you are more specifically from Santa Monica, California, Santa Monica interior designer can help you with their affordable interior design service.