Perhaps the most personal space you have anywhere in the world exists in your bedroom. It is your sanctuary and you need to preserve it like the safe haven it is. And what better way to do so than making it as beautiful as you can?
A little sense of style, some minor changes and use of the right tools are all you really need to amp up a plain old bedroom. We have some amazing bedroom designs to really get your mind running. Visualize these to the best of your potential:
Monochromatic Bedrooms
source: homepolish.com
Monochromes are very trendy these days, especially when it comes to rooms. Paint your bedroom in the classic black and white combination. You can mix and match the walls in monochrome shades for a great base. Other than that, you can create contrast using the sheets and covers for your pillows, and the drapes of the windows as well.
Monochromatic stripes on the wall can also impart a real simplistic yet elegant feel to the house as well. We will discuss this and other patterns later in the article.
Soft, Glamorous Hues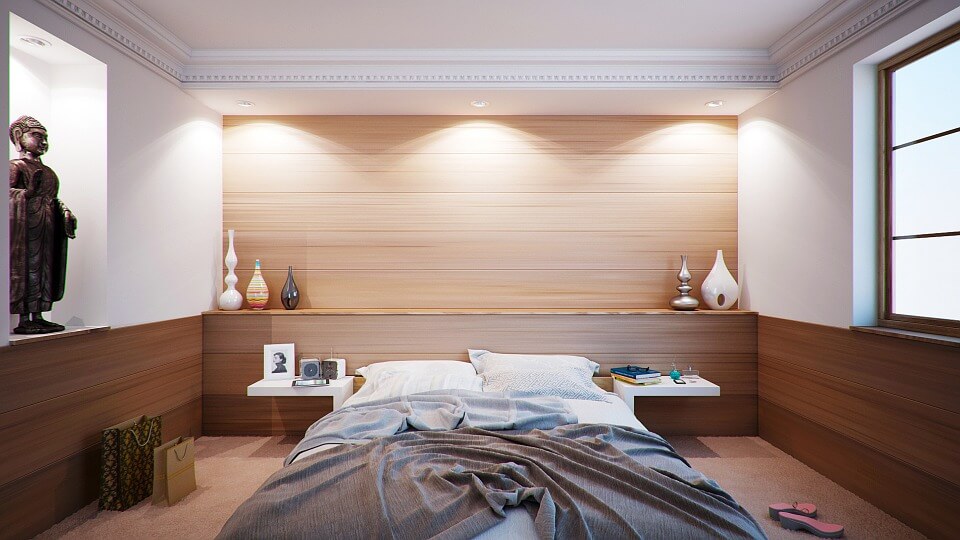 Source: pxhere.com
Soft hues of gold, silver, white gold and rose gold are all the hype in the design industry lately. You don't exactly have to adorn your entire room in these shades (although that will also be pretty amazing!). Instead, you can simply add a little bit of these colors to different parts of the room. For example, you can line the base of your drapes with soft gold or you can introduce a design in one of these shades on your headboard.
High-rise Ceilings
Source: papercitymag.com
Another absolutely amazing idea for enhancing the look of a bedroom is high-rise ceilings. High ceilings are not only excellent to keep your room spacious and airy, but they are also great for imparting a very trendy look to your bedroom.
If you cannot get a high ceiling for your bedroom, you can easily add the illusion of high ceilings by adding long, flowing drapes to your windows.
Purple is Royalty
Source: papercitymag.com
Purple is a color that is never truly out of style. It used to be the perfect color for funky, cool-looking rooms and designs and now it has made a comeback as the classiest color of the decade.
The best part about purple is the variety of shades you can come in. You can make lavender the primary color of your bedroom and it will add a soft, pastel hue. Or, you can go with a deeper shade of purple for a more luxurious and expensive look.
You can also use purple as a secondary color to just enhance the appeal of your room.
Patterns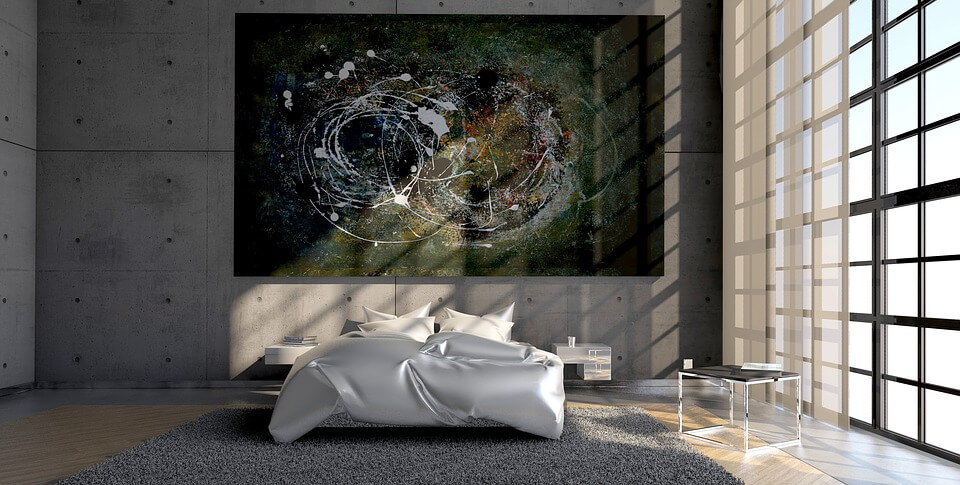 Source : th1-cdn.pgimgs.com
Block prints, polka dots, stripes, everything is totally happening in this season lately. And you can throw in these patterns wherever you like; for example, you can add a patterned wallpaper to your walls, or you can simply get patterned sheets for your bed. It looks amazing either way!
Author Bio:
Randy is a mechanical engineer with a construction business of his own. He knows all the ins and outs of the industry and the right use of the tools. That is exactly what he teaches on his blog. He regularly posts on www.bestcordlessdrillspros.com