A perfect flower arrangement isn't just determined by how well the blooms and foliage are placed but also by the tone they set. An arrangement that pairs different colors, a fusion of succulents, and a casual collection of wildflowers can lend Victorian elegance to your home. Whether you are looking for a laid-back arrangement or one that adds cheer to your home, there is a variety of options to choose from.
Although some of the best blossoms are usually a tad too pricey, there are plenty of affordable flowers and plants that would look luxurious in any space. Here Live Enhanced explore list of flower arrangements that are guaranteed to add vibrance and ambiance to your home while making it look expensive.
Which Affordable Flower Arrangements Would Make Your Home Look Expensive
A Filler Flower Arrangement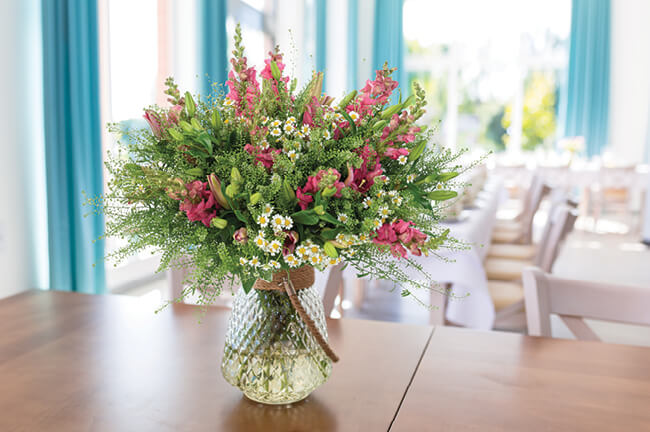 source: danzigeronline.com
A combination of filler flowers of different colors is an elegant arrangement. The bright-colored flowers are placed in the middle, and the bold-colored flowers are arranged around them. This allows the colors in the arrangement to stand out individually.
A Compact Fresh Floral Ribbon Arrangement
A striking flower arrangement does not need to have tall flowers to stand out. This simple setup utilizes size and portions of flowers rather than a combination of different types of colors. The blend of small flowers with a few large flowers with short stems looks subtle and expensive when placed in a compact vase.
source: amazon.com
Hydrangeas are incredible blooms, perfect for when you are trying to make a statement. This arrangement of eye-catching blooms can give your home a sense of luxury. Additionally, dried-out hydrangeas can offer an ambiance of elegance, so you can determine which of the two arrangements would best suit your needs.
A Fall Themed Warm Floral Arrangement
This arrangement consists of a variety of different flowers to create a stunning setup. You can opt for flowers with a similar color scheme if you are going for a cohesive arrangement. However, a splash of color can add to the richness of the blooms giving your home the luxurious edge you are looking for.
A Silk Fall Flower Arrangement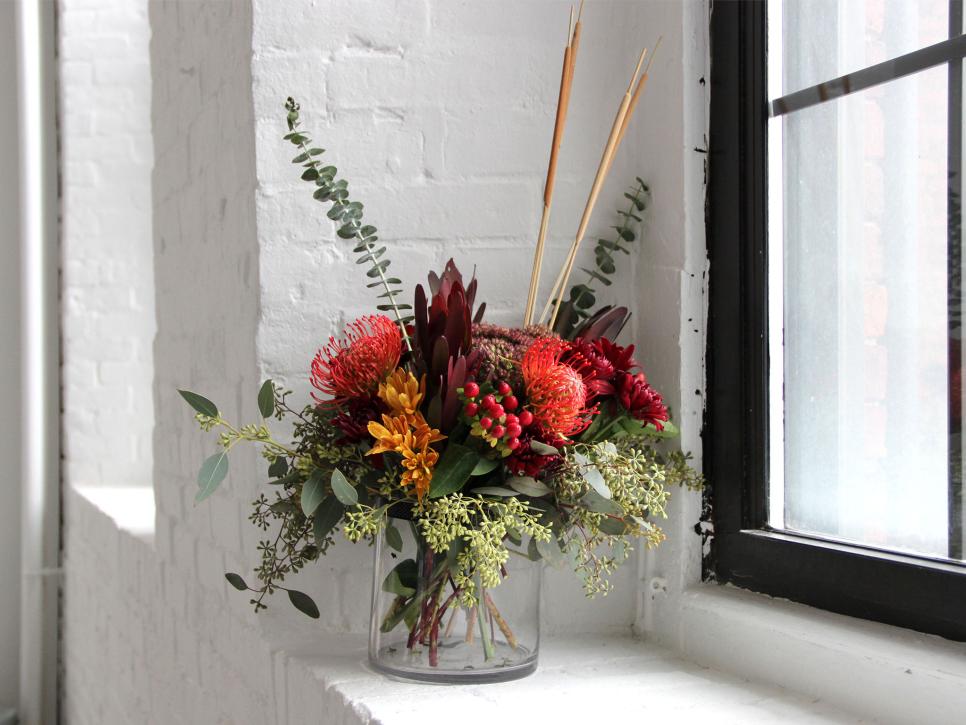 source: pinterest.com
Fall flower arrangements can set an expensive tone on any occasion. This combination of bright hues and deeper colors makes for an exquisite piece since it contrasts nicely. It looks even better when placed in a carefully chosen vase or a bushel basket that gives it a natural, vintage appearance.
An Asparagus Based Flower Arrangement
Most people are unaware that asparagus is a very functional component in flower arrangements, and that alone is enough to make this arrangement stand out from the rest. In this arrangement, the asparagus is carefully placed at the base of the vase while an assortment of blooms sits on top. The additional layers of this arrangement and the richness in the blend of colors make it perfect for any space.
A Colorfully Bold Spring Floral Arrangement
Although this stunning floral arrangement is often used to mark special occasions, it can also give your home a facelift. It flawlessly utilizes a blend of white blooms and a splash of spring-themed colors, making a significant impact, especially in a piece with oversized flowers. Using a relatively short vase can further emphasize this flower arrangement.
A Bold, Bright Yellow and Pink Arrangement
source: bloomnation.com
This bold, bright flower arrangement can bring a breath of fresh air into your home. Its combination of lush greenery, rich yellow, and deep pink hues are sure to captivate and steal the show. Although it isn't a supersized arrangement, it still packs a punch with its flair and color. 
A Spring Floral Branch Arrangement
Fresh greens are an excellent choice for creating a bold statement in any arrangement. In this arrangement, they look incredibly stunning alongside white flowers. Faux flowers are ideal for this setup, but you can always consider adding personality to the arrangement by using floral branches.
Celadon, Pink and Ivory Arrangement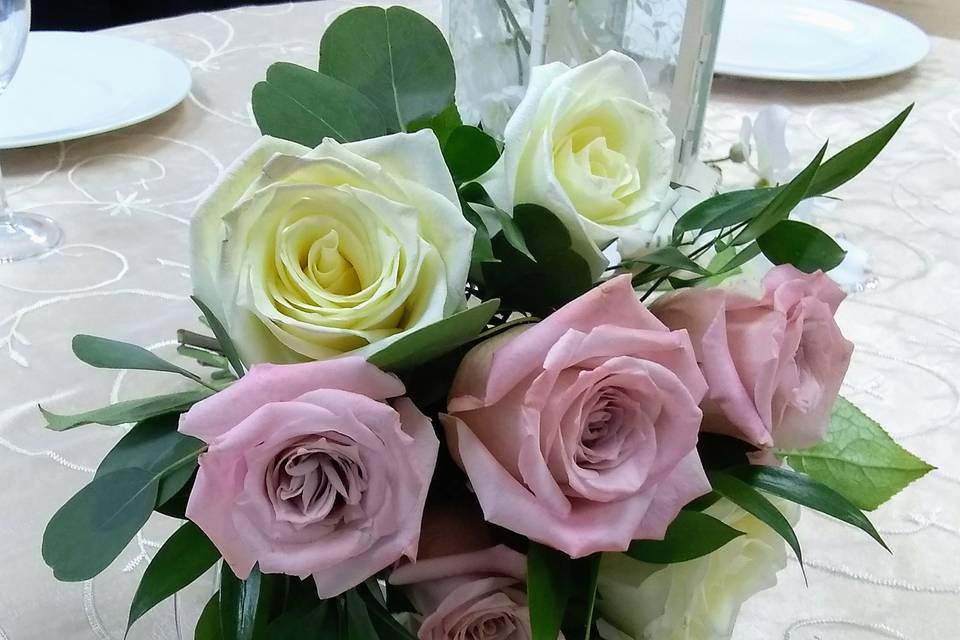 source: weddingwire.com
This arrangement not only looks straight out of a magazine but is also perfect for getting into the spring mood. Its blend of soft spring blooms makes for a luxurious floral display that'll add a dash of luxury to your home.
Pale Pink and Orange Floral Arrangement
This elegant setup comprises several flowers, including bunny tails, Ruscus, preserved hydrangeas, baby's breath, among others. Put together, their cream, pale pink, and orange hues create an undeniably striking arrangement. It looks even better in a stylish terracotta-white patterned vase.
An Artificial Silk Rose Flower Arrangement
Many people would never opt for artificial flowers for a variety of reasons. However, the artificial flowers look exemplary and authentic in this arrangement, so you wouldn't have to worry about their appearance.
In addition, you get to pick your arrangement from multiple colored rose setups that would stand out in any space. This stunning, inexpensive creation could be the best arrangement to make your home look expensive.
Find An Arrangement That Works For You
source: makehappymemories.com
A fresh and colorful arrangement of carefully organized flowers to showcase their beauty is the best way to add a luxurious ambiance to your home. Even a single, well-placed arrangement can elevate your home into an evocative space full of textures, scents, and color that enhances its specific style. Consider the flower arrangement ideas listed above and give your home that wow factor today.