A night of sound sleep can keep you healthy and fresh but the noise can adversely affect the quality of sleep as well as health. For sleepless nights, having a sleeping couch, counting sheep, or changing the routine can do no good if you are constantly open to a noisy environment. To overcome this, the best and probably the only option is to invest in the best quality earplug. Here is a compilation of the best and safest earplugs by Live Enhanced.  
3M 1100 Foam Ear Plugs
source: pinterest.com
3M 1100 foam earplugs are light-textured and easy to install with a smooth and dirt-resistant surface that fits flat on the ears for better sleep. The design fits comfortably on ear canals and the foam is hypo-allergic. The unique shape is excellent for regular use and protects ears from unwanted sound by providing ultimate comfort and smooth use.
DownBeats Reusable High Fidelity Ear Plugs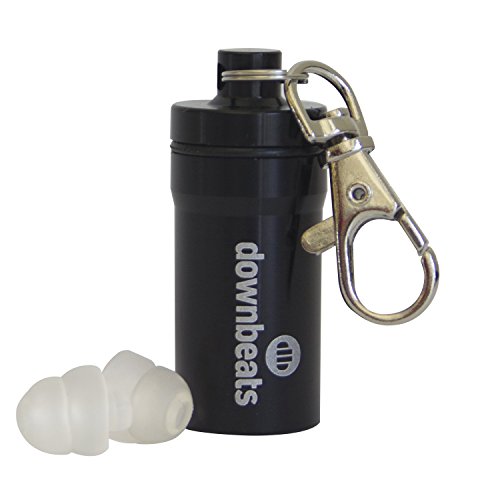 source: pinterest.com
DownBeats reusable high fidelity earplugs are specially designed for the music, concerts, and musicians to keep them protected from high decibels of music. In addition to better sound quality, it is also a stylish addition as it comes with a sleek aluminum case for easy transportation and storage. It also reduces the muffled effect and helps in damage protection.  
Eargasm High Fidelity Ear Plugs
source: pinterest.com
Eargasm high fidelity earplugs are one of the best choices for protection against any noisy environment. It reduces the noise up to 21 decibels and maintains sound integrity without affecting the quality of the sound. It fits gently inside the ears with soft silicon texture without putting much pressure on the ears.   
Flents Quiet Please Ear Plugs
source: pinterest.com
These earplugs are still one of the best ones to go for as the low-tech foam earplugs are definitely most effective in blocking out noise. All you need to take care of is the proper placement of these in your ears. The Flents quiet please earplugs are designed to lie flat in the ears and are cylindrical with flattened sides for the comfort of side-sleepers.
Howard Leight Ear Plugs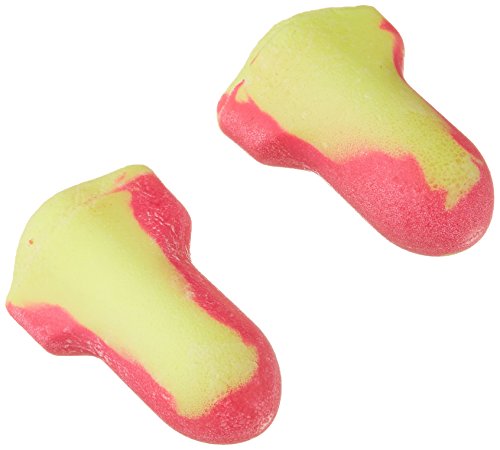 source: pinterest.com
These colorful bell-shaped earplugs are the perfect choice for those who have wider canals and are looking for the product that fits perfectly in their ears. Also, these earplugs provide a better fit than any other foam-based ones. The Howard Leight earplugs are specially designed for the ones who are open to loud noises and need protection.  
Mack's Pillow Soft Silicone Ear Plugs
source: pinterest.com
Mack's pillow-soft silicone earplugs carry an NRR of 22 decibels and are specially designed for those who are constantly surrounded by noises. These are not foam earplugs and can easily cover the outer opening of the ear. If foam earplugs irritate you, this is the best one you can go for.   
Mack's Ultra Soft Foam Ear Plugs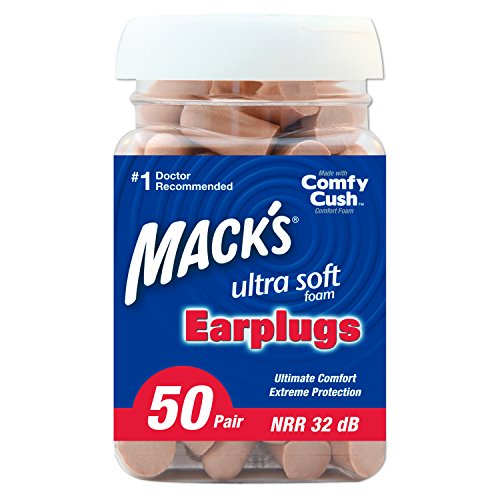 source: pinterest.com
It is not always necessary to invest a huge amount of money on fancy and stylish earplugs when the traditional ones can really work fine. Mack's ultra-soft foam earplugs come with a comfortable malleable shape and are one of the best and simple options for reducing noise as it has NRR of 32 decibels.   
Moldex Ear Plugs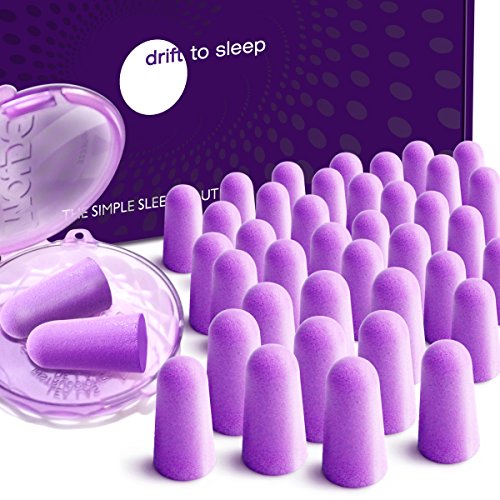 source: pinterest.com
Moldex earplugs are specially designed to provide a light feel to the ears as they are made up of extra-soft and extra-light foam. These earplugs provide a sealed fit with its tapered shape and smooth outer surface. It is equipped with al foam that provides ultimate softness to the ears and provides increased compliance.
Speedo Ergo Swimming Ear Plugs
source: pinterest.com
Speedo Ergo swimming earplugs are specifically designed for the swimmers and protect them against the water and chemicals. The unique contoured shape provides ultimate fit and controls leakage to an optimum level. The silicone texture makes it easy for insertion and removal.  
Vibes High Fidelity Ear Plugs
source: pinterest.com
Vibes high fidelity reusable earplugs are kept low profile that can provide you a soundless sleep and also help you control the decibel levels without affecting the sound quality.  These are reusable and almost invisible to help you steal a quick nap without being noticed. Are you heading to the concert? Grab this and enjoy it.