Putting a wall clock on the wall of your room will increase the quirkiness of the room. If the clock is a designer one, then it will increase the beauty of the room. Lots of DIY clocks and other designer clocks are available online and you have to choose one according to the interior of your house.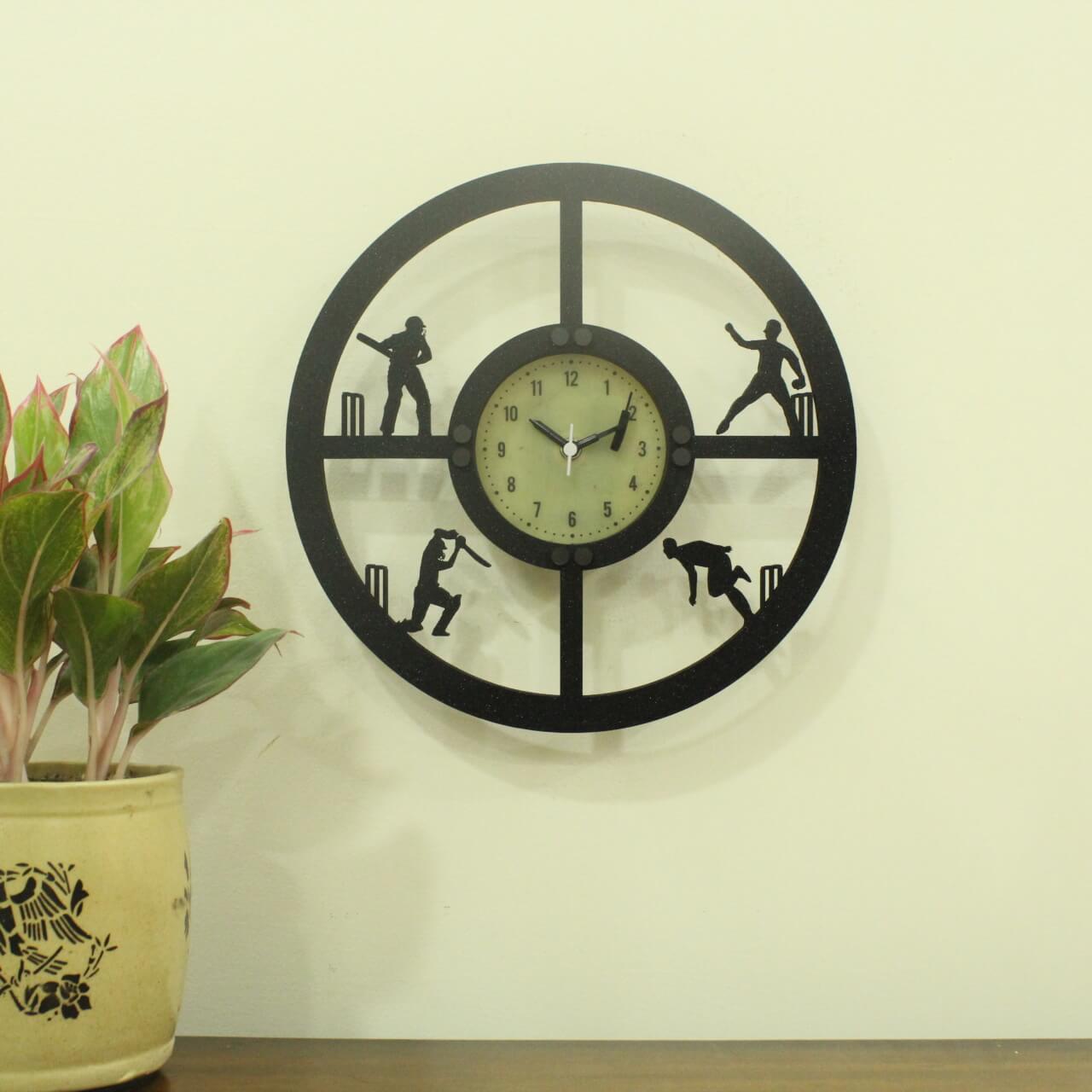 source: fufuh.in
Do you love cricket? Lots of people do! If you are one of them, there's a perfect decorative wall clock for you. A clock where the outer surface has four different figurines playing cricket. The clock in black color will go absolutely breathless with a monochromatic background. 
source: fufuh.in
Deconstructive things are very much into fashion these days. Dedicate a wall for your clock. It will be a deconstructive one. All the numbers will be placed on the wall and two clock hands will be placed and the whole wall will work as a wall clock. This will look absolutely amazing and your guests are going to like this for sure. This will be something new and innovative for them!
source: habeebat.com
The next one is to travel freaks. We all see a dream where we are going on a trip around the world. This clock will remind you of this dream every minute and every second. Across the circumference of the clock, you will see black figurines of trees, aeroplanes, houses, church, windmill, and some figurines of popular tourist destinations of the world. The minute pin is substituted with an aeroplane figurine here.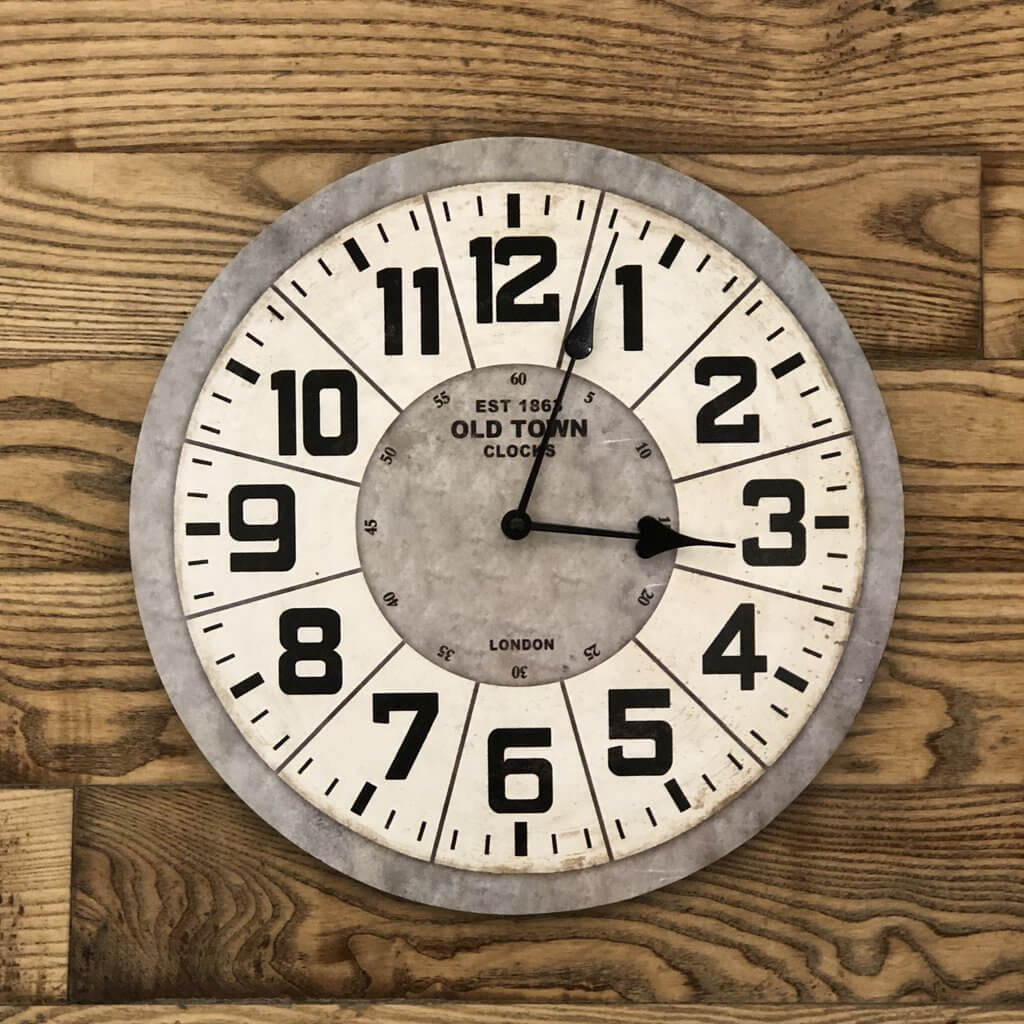 source: shoplightspeed.com
source: unsplash.com
The next one on this list of modern wall clock designs is a decorative one. We all love golden things. What about a golden wall clock then? A round-shaped flower pattern clock with lots of symmetric cuts will give your wall clock a wonderful edge. It will go perfectly with the drawing-room decor of your house.
source: jdmagicbox.com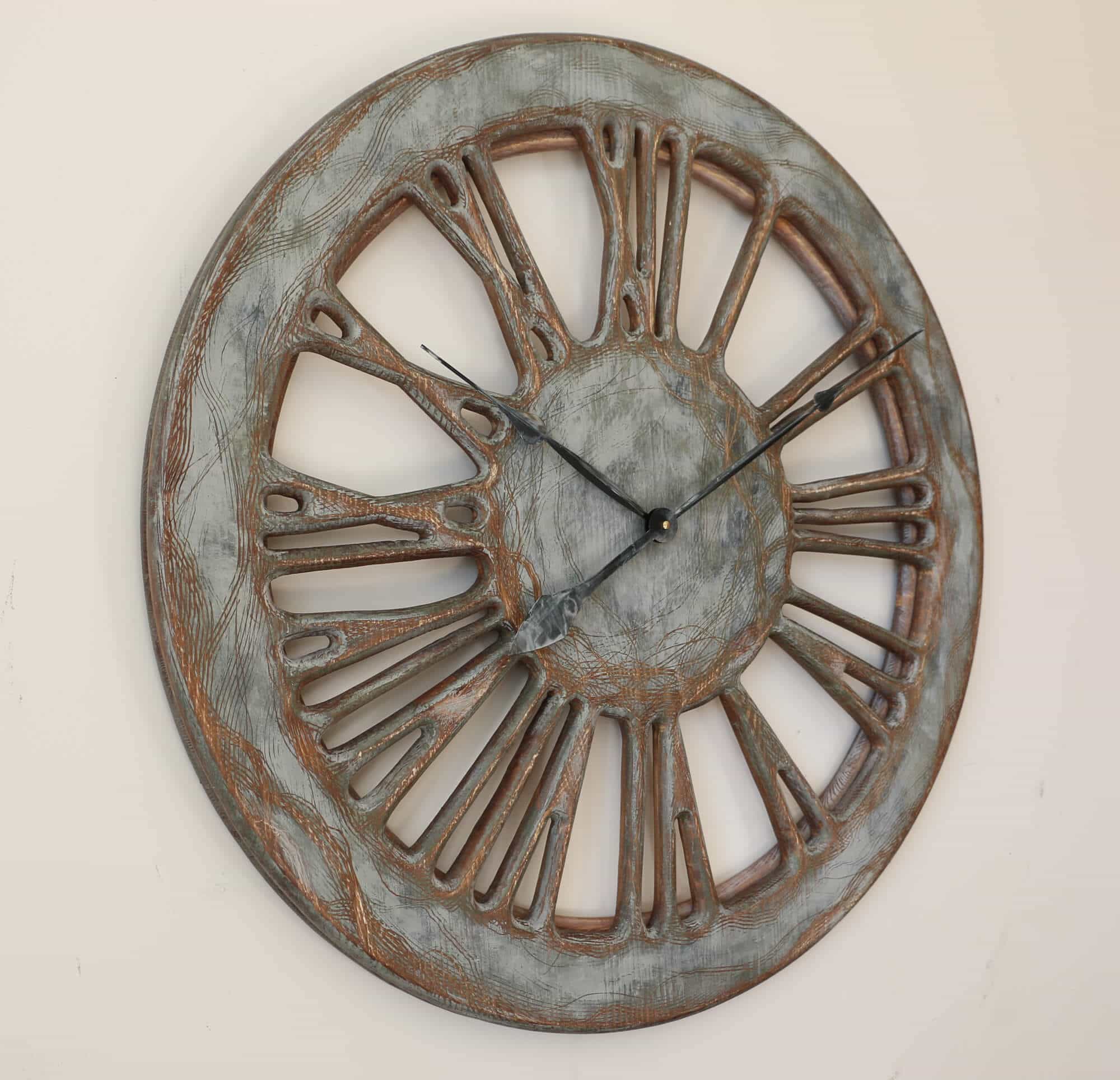 source: peakart.co.uk
We all love rugged pieces. Say you are a designer yourself and you want to keep the rawness of your design intact. In such cases, you will definitely require a designer watch that can be fitted with your interiors.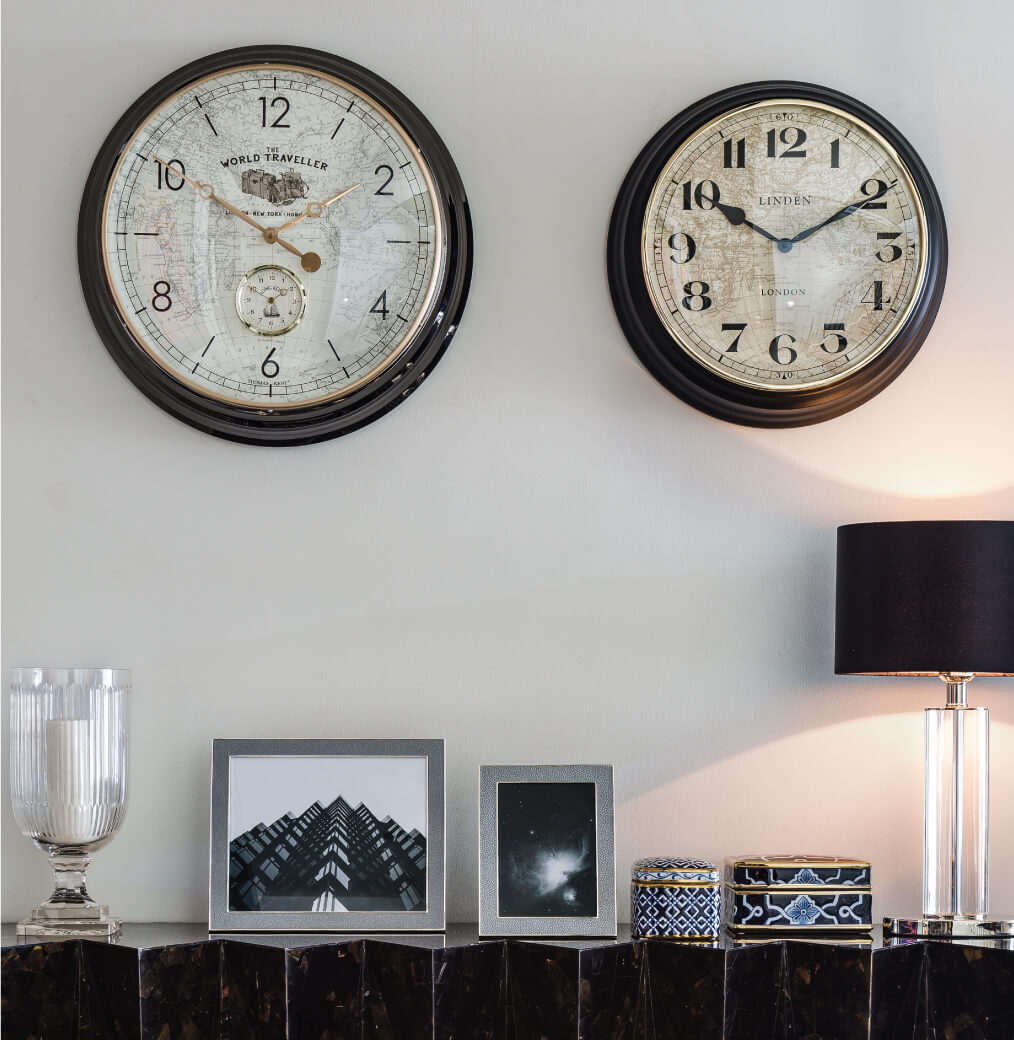 source: omaliving.com
source: excompapsa.com
What if you replace those numbers with something else? Many of us do not like numbers, they have never liked them throughout their academic careers and now when they have a clock in their room, why would they like those numbers again? Make it posh with a hint of a designer effect to your wall clock. Silver pearl beads can replace 1-12 numbers. It will look absolutely breathtaking.
source: overstock.com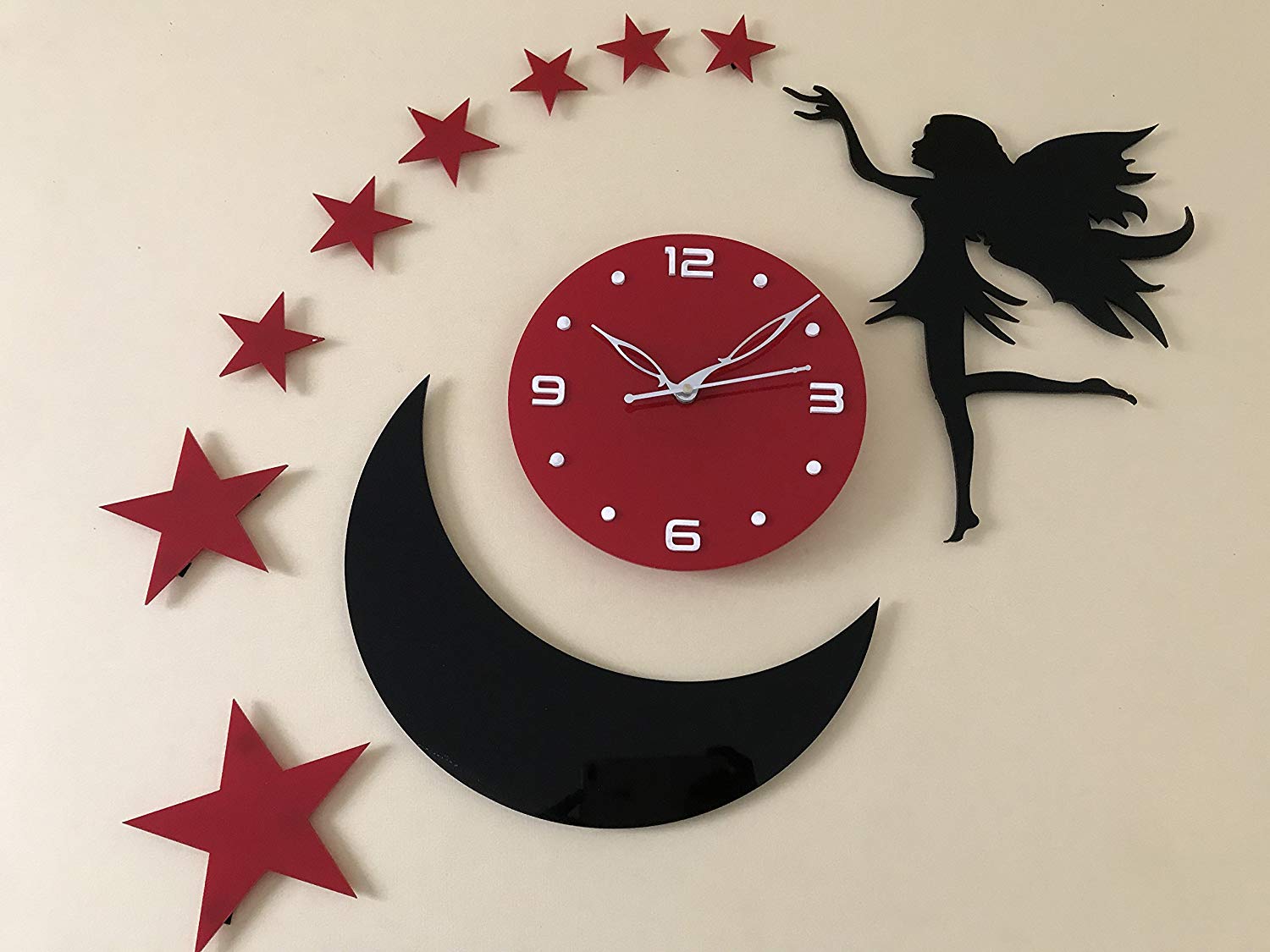 source: amazon.in
A rugged wall clock design idea, where 1-12 numbers will be explained in roman font. People with intellectual thinking and out of the box planning will definitely fall for this design. Such DIY clocks are easily available in online stores. They will customize the colour as per your choice and the colour of your interiors. Make sure you choose the best one among them. Send those images to your designer friend and ask for a suggestion as well.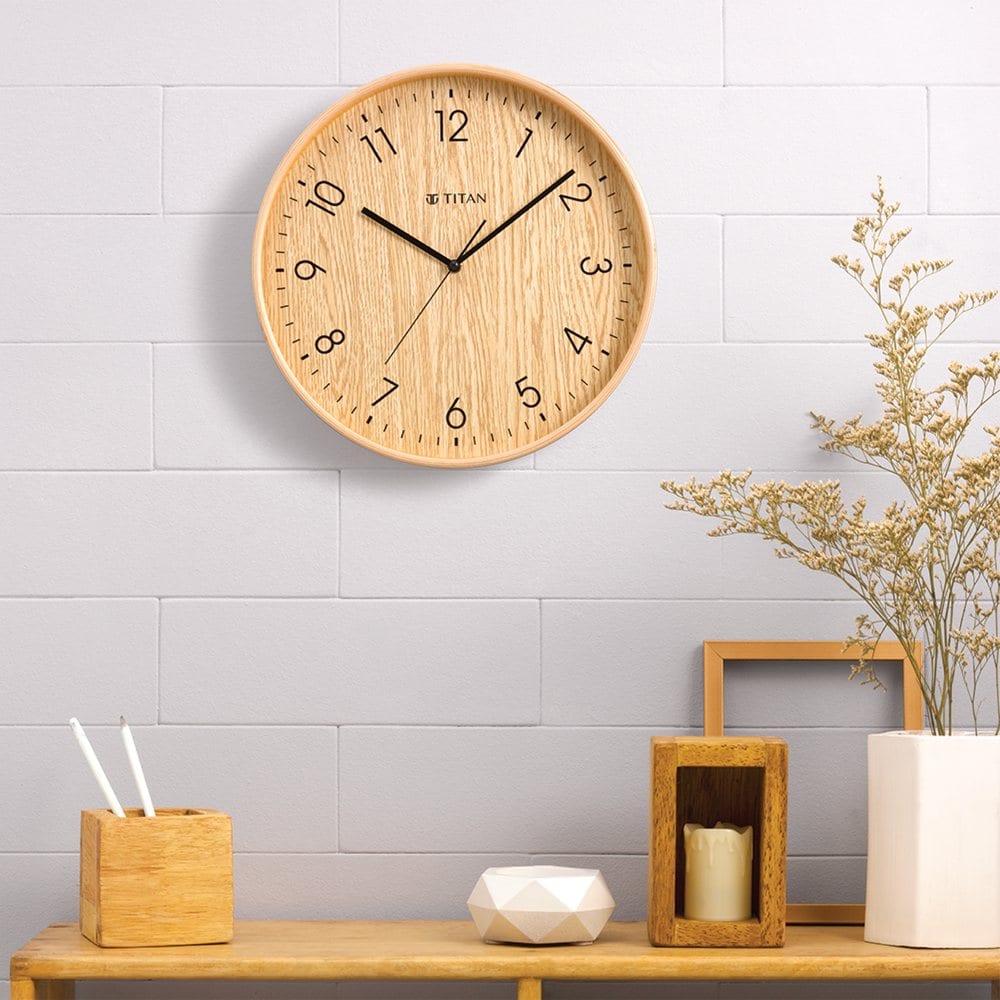 source: titan.co.in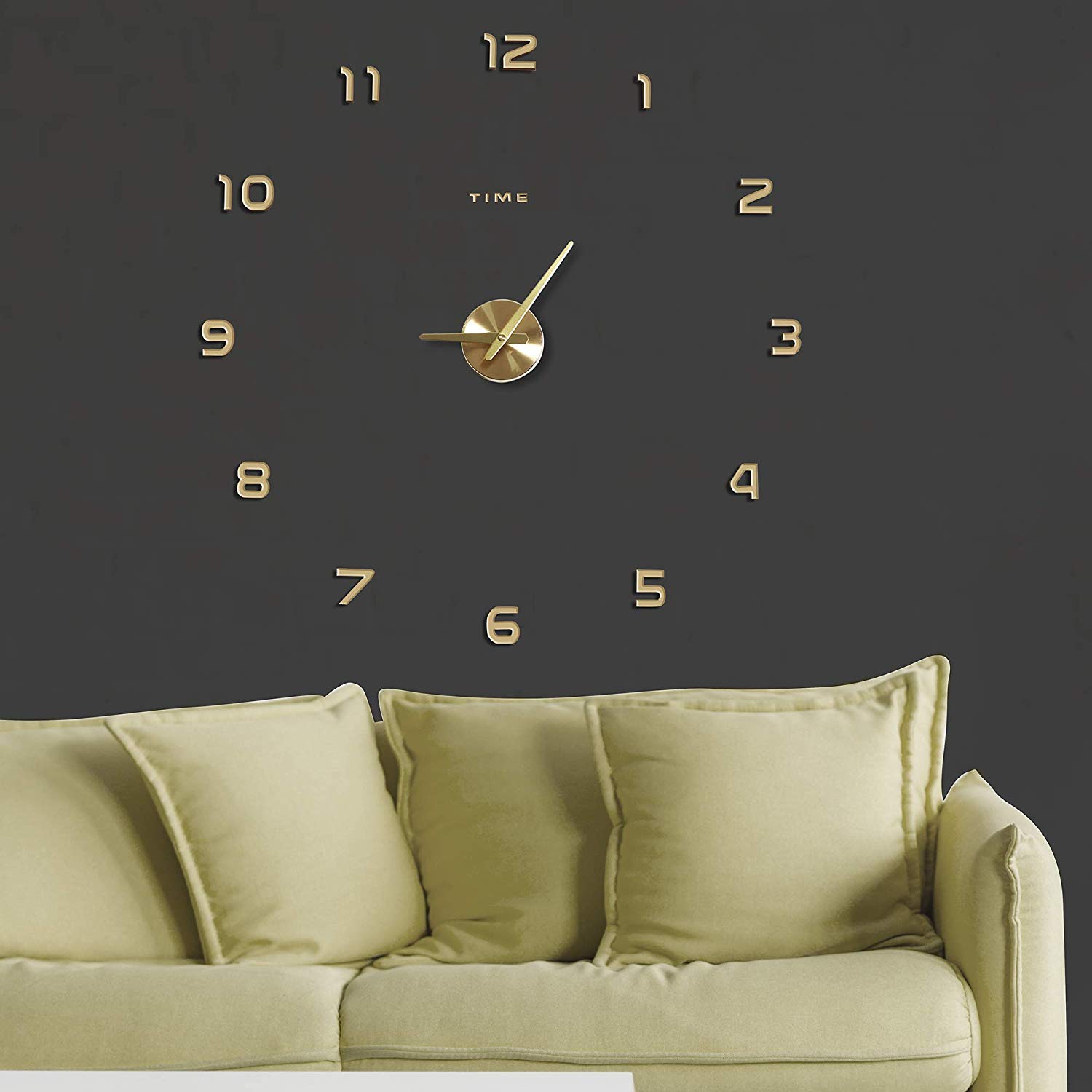 source: amazon.in
Say you live in an Asian country and your partner works in Europe. Now you need to stay in contact with him. For that, you need a clock that shows you both the time of the two continents. Such customised DIY wall clocks are also available. You can place two clocks with two separate time zone or you can get a clock where two systems are inbuilt in one frame. You will be able to see both the time zones separately within the same clock.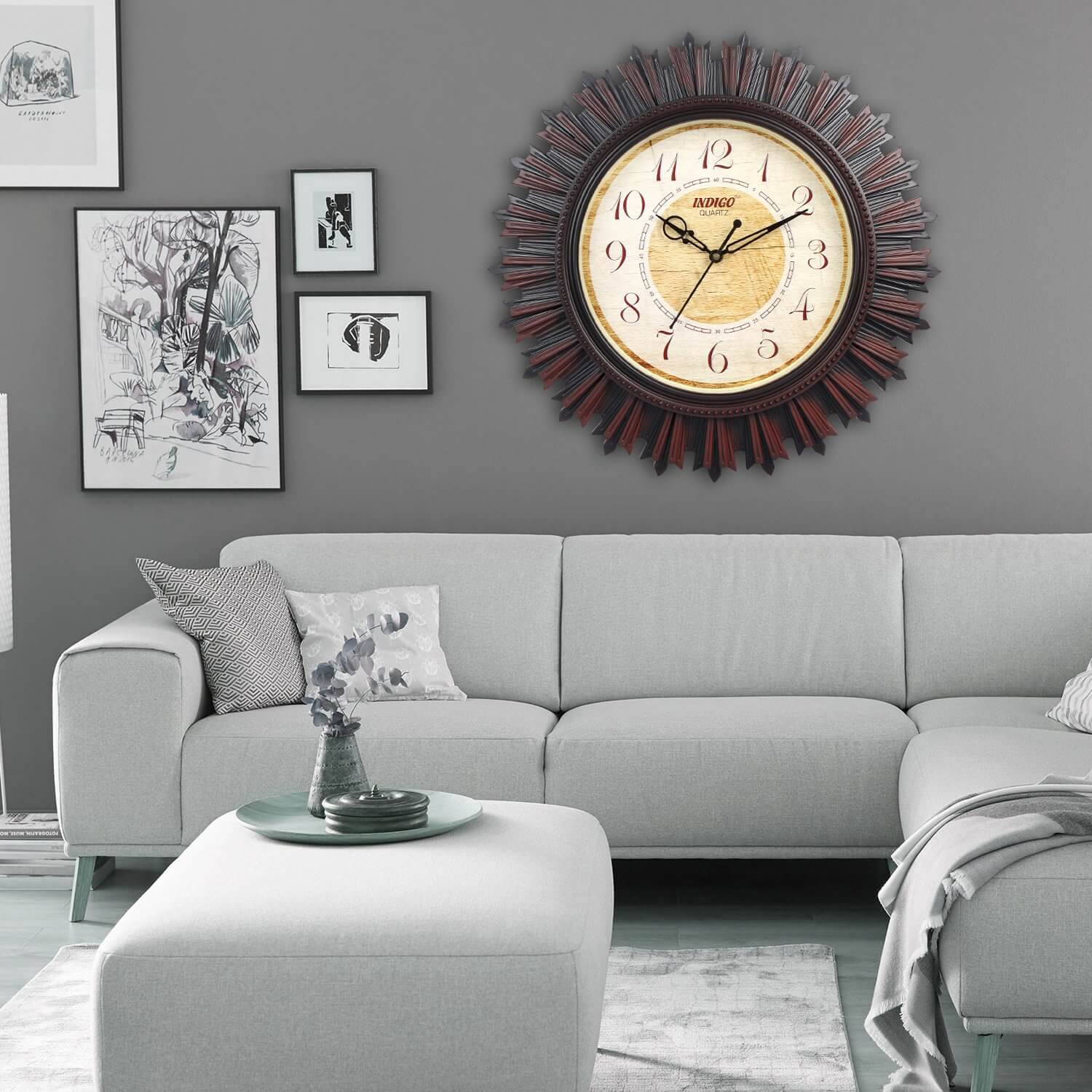 source: amazon.in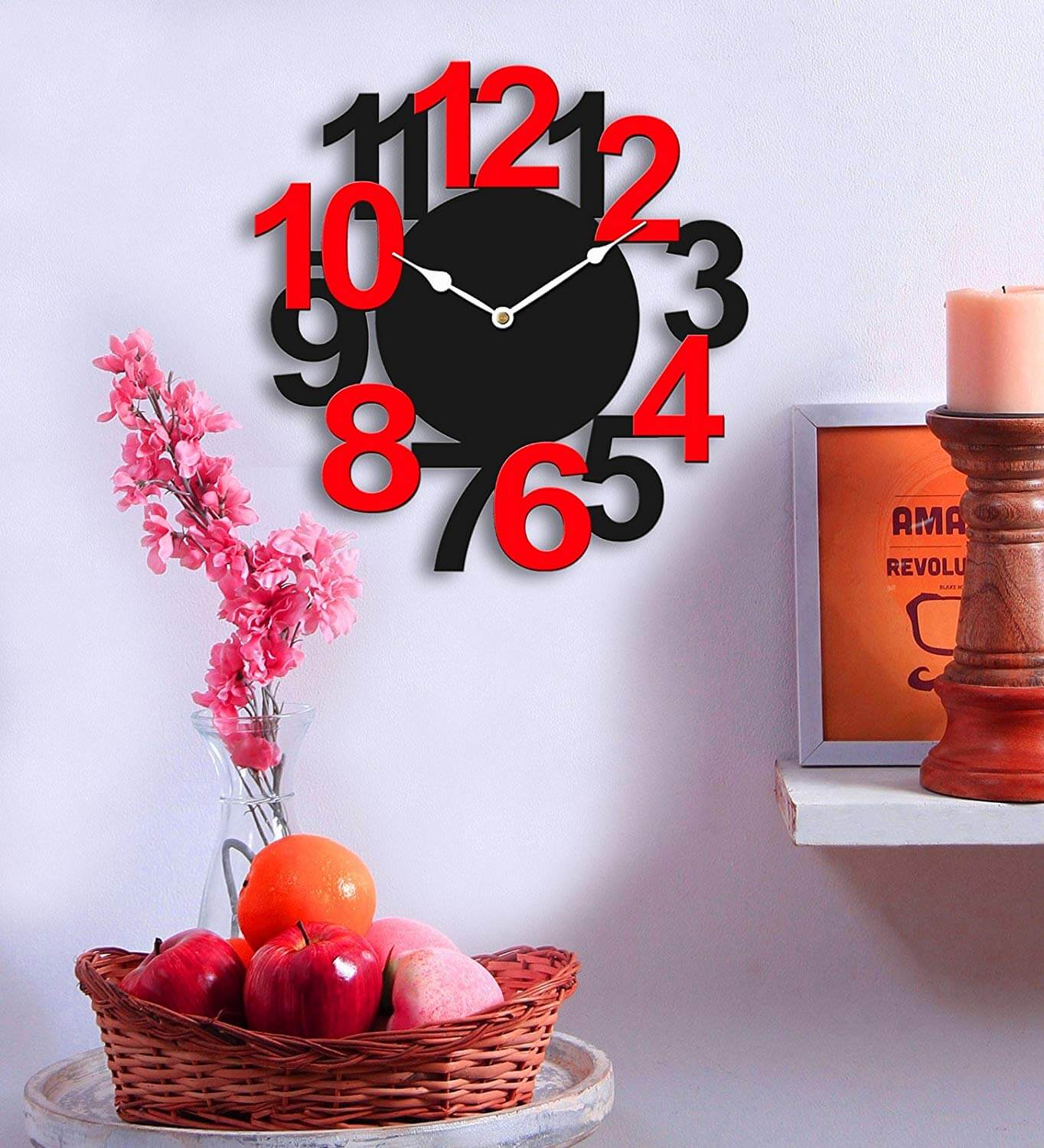 source: amazon.in
You may also like to know about  Stylist and Modern Wall Clock Designs Ideas
Are you a coffee lover? Then the next design is dedicated to you. You will get two different cups in two separate places; at 6 and 9. All the other hours will be replaced by coffee beans. This is a wonderful and thoughtful design. One of the coffee cups will be of latte and the other one will be of cappuccino. So this will be an absolutely breathtaking design for any coffee lover.
source: peakart.co.uk
These are a few designer wall clock designs that you will appreciate for sure. Choose a clock as per the interiors of your room and make sure that you consult your designer friend before you buy one clock. Imagine the whole place properly and then choose a particular clock for your use. Select Range of Best Unique and Modern Decorative Wall Clock Designs to make your wall more attractive. Must visit and check out all Decorative Wall Clock Designs at Live Enhanced.