Teenagers always seek thrill and fun. Throwing parties to cherish precious moments are common among teenagers nowadays. The obvious reason to throw a party is that they want to hang out and chill with one another. There are many interesting ways to plan a party with exciting activities for your growing teens.
Teens are finally able to spend time outdoors at night, and their new interest in bonfires has led them to create a culture of outdoor parties. Why not make your patio fire pit the center of attention? A campfire party will work for any teenage birthday celebration, a gathering of friends, or a drama club meet-up.
Before checking out the activities for parties, we should consider some safety measures. As fire is dangerous, you have to handle it wisely. It can become a fun experience for teens to enjoy bonfire night parties and engage in exciting activities. So first we will discuss some tips and requirements for a bonfire party for teens at Live Enhanced.
Tips To Enjoy Bonefire Party Smoothly And Safely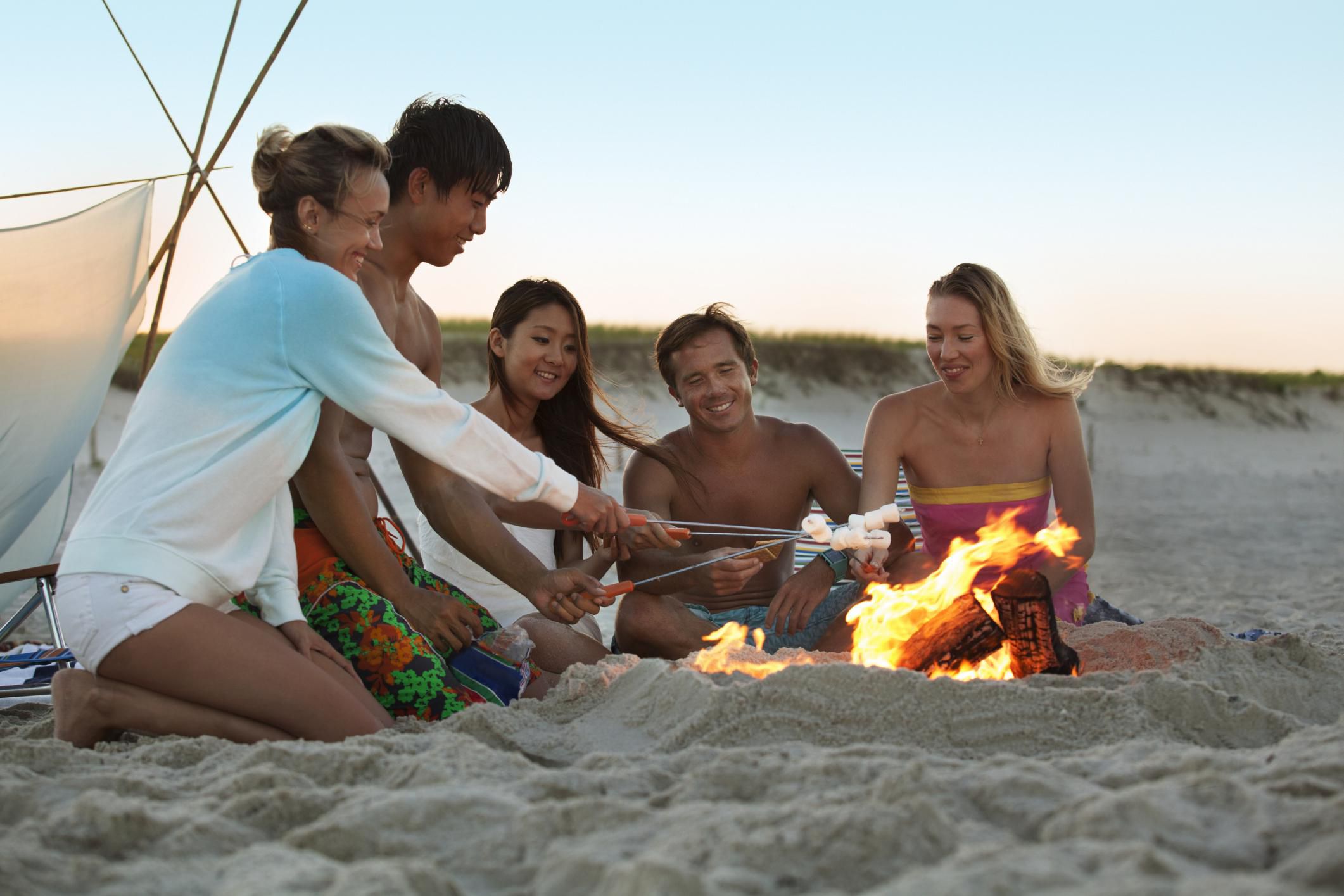 source: pinterest.com
A Patio Party will instantly create a fun environment for teens. Note that a large fire pit is not recommended for this party since most teens are unable to control themselves after drinking some beer.
To create the perfect ambiance for a campfire party, you'll need a central fire pit surrounded by comfortable seating for your guests.
 It's always a good idea to keep fire extinguishers around in case of unexpected flare-ups. 
Keep an eye on your teen's behavior when it comes to the fire and makes sure they have enough space when they choose to interact with it.
Teens may act mature enough at times that you feel safe leaving them unattended but keep in mind that their maturity levels change over time as well.
For a fun campfire party, you can use a long marshmallow roasting fork for each guest. The forks should be soaked in water for at least an hour before the party to prevent them from catching fire.
A music playlist will help keep guests entertained as they socialize and play games. Light it up with some glow jewelry such as bracelets, rings, or necklaces for added fun!
Bonfire Birthday Party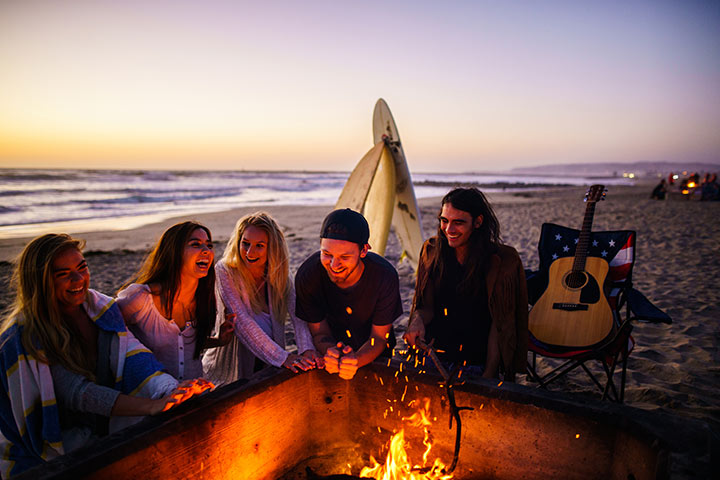 source: pinterest.com
The tween and teen years can be a trying time for parents. They're young enough to want a party but old enough to find it lame or childish. Organizing a party for your teen's birthday can be challenging, but it is worth it when you see the look on their face. Keep it colorful and exciting; give them plenty of activities to do, and remember that they're just kids who like being with their friends.
Bonfire-themed party is a trend among teens. Organize the party with a special theme. Like Tiki-party theme will have fun. Glow in the dark is the theme regarding the accessories you wear to the party. In this theme, you have to wear only accessories that glow. The bonfire meal theme is all about bonfire recipes as a menu. You can choose an item in the meal according to the bonfire.
Exciting themes inspire teens to involve in the party and enjoy themselves. 
Bonfire Party Ideas For Teens
Bonfire Pit
First and foremost, discuss any safety restrictions. Are fires permitted at all? Do you require every guest to bring a flashlight? When acting as a fire marshal, remain both friendly and vigilant. Before you serve a bonfire, be sure to build it. Let someone well-versed in fire safety and maintaining a flame—they can help to build and monitor the bonfire and ensure it has been properly extinguished at the end of the party. 
Sitting Arrangement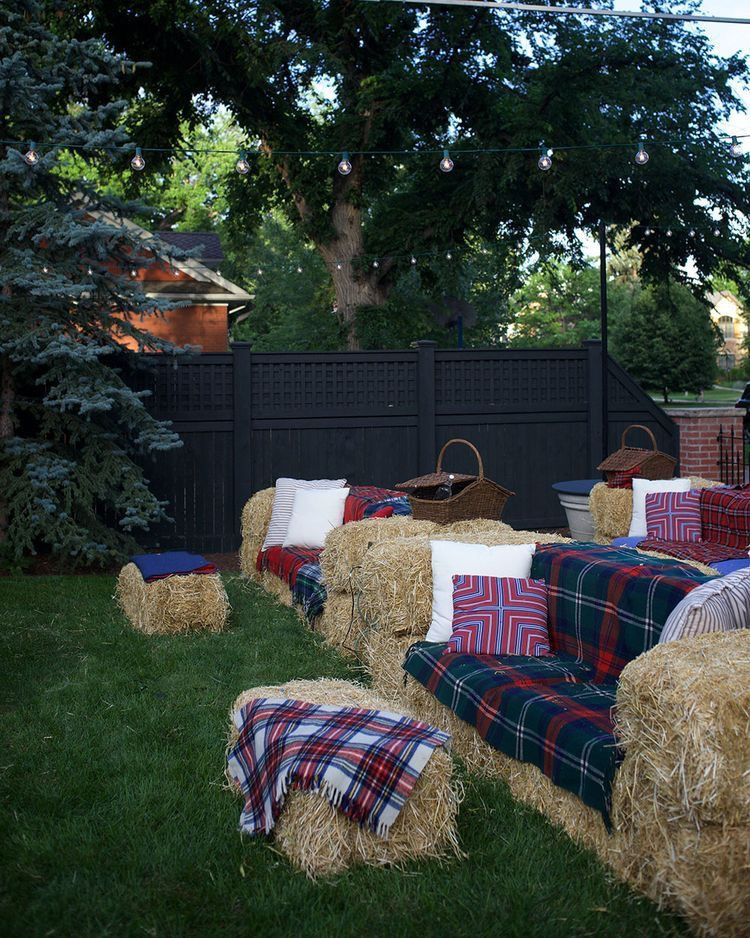 source: pinterest.com
Consider your guests' comfort when you plan your party. Sitting on the ground can be uncomfortable for some, especially if it has been wet recently. Large logs placed around the fire ring are a popular seating choice for a group of people. Arrange lawn chairs and portable camp as they are another easy way to sit in comfort by the fire. If you don't have enough chairs, you can ask guests to bring their own.
Entertainment 
Any party is incomplete without music. Teens often entertain themselves at parties by singalong and playing musical instruments. Encourage your guests to carry their favorite musical instruments. As they will love to play it, everyone at the party will also enjoy their skills. A radio with a battery or a Bluetooth speaker can add extra support for background music. 
Apart from that, storytelling is another exciting way to keep your guests engaged with entertainment. Share anecdotes or an interesting event in your life with teens. Some interesting ghost stories will amaze the teens.
Pick Bonfire Recipes As Food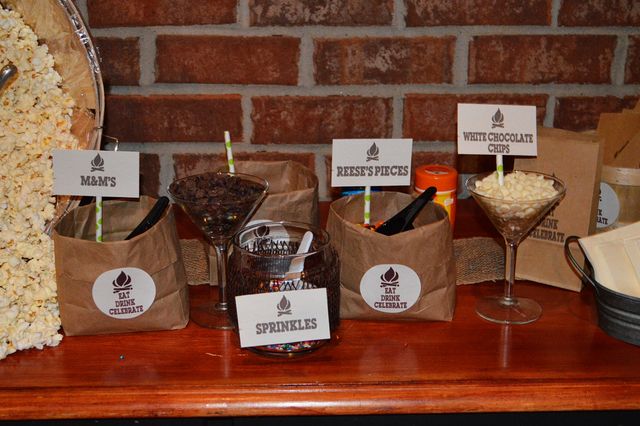 source: pinterest.com
Consider the fire's warmth and energy when planning your next party. For example, use camping pie irons to make grilled cheese sandwiches and hot dogs on sticks. Serve marshmallows roasted over the flames as part of a s'mores dessert. If you've ever had a marshmallow, hot dog, or corn on the cob, then you've roasted them over an open fire. 
It's a great way to connect with your friends and family by enjoying the good food that you've brought out with these items. It's a fun summer activity to make new memories with friends and family. Whatever you choose, make sure you have plenty of disposable dishware and cutlery on hand for guests. Also, have garbage bags handy so the temptation to throw the trash into the flames isn't there.
Fun Activities For Bonefire Party Night
Halloween – is the jolliest time of the year! If you're getting into Halloween, why not try making your decorations? Our ideas will help you decorate like a pro and make your house one of the best on the block.
It's hard to have a party without music. Take your next gathering outside, set up some speakers, and play some tunes. If you have musical skills, grab the guitar and get everyone dancing around the fire for a singalong.
Play fun games to start interaction and build rapport with one another. Goods and bads, earn your more, and the frog game is the, most popular one
Final Thoughts
source: pinterest.com
Bonfire parties are easy to throw together. With a backyard bonfire, you can spend an engaging evening with friends instead of frantically cleaning your kitchen or doing dishes. Bonfires are great for entertaining your guests or simply having a relaxing evening with a group of friends.
Celebrate your child's birthday in an outdoor space with a birthday bonfire theme party. There are many exciting themes but pick any one that suits your guests also. We are sure that the above-mentioned bonfire night party ideas will inspire you to throw a big bonfire party.