Atomic heart game is a first-person shooter game with crafting and role-playing elements. Likely, you have experienced similar games previously. The atomic heart is a game where you shoot bad guys, occasionally work out a problem, and gather enough weapons and ammunition to conquer a little island nation.
Who Develops Atomic Heart Game?
Atomic Heart is the latest game from Mundfish, a game development company dedicated to making AAA-quality games. It has headquarters in Cyprus. The publisher of the game is Focus Entertainment. It is a company that specializes in developing video games for PCs.Their titles tend to stick to the post-apocalyptic genre. Atomic Heart gameplay combines the pillars of that genre with first-person shooter mechanics, survival, and action RPG elements.
What did Atomic Heart Game Theme Seem Like?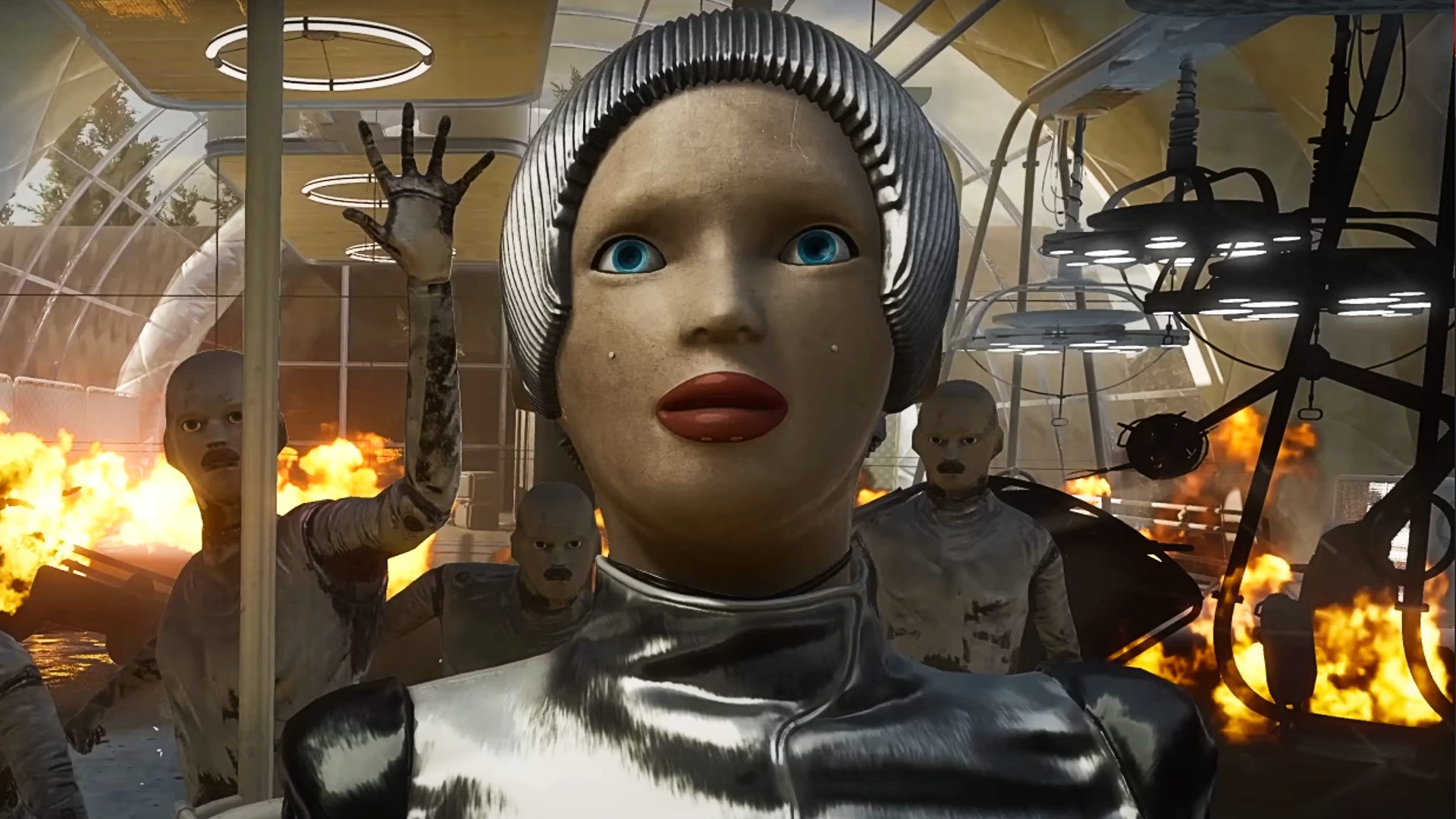 source: pinterest.com
Atomic Heart by Mundfish takes place in an alternate reality where the Soviet Union never collapsed, and players assume the role of a special agent who is dispatched to look into a mystery facility in the heart of the Soviet Union that has gone silent.
Together with a variety of puzzles and exploration aspects, the game combines first-person shooter and melee combat. The setting of Atomic Heart is a singular and fantastical one that features weird monsters, parallel universes, and Soviet-era technology.
What Are the Stand-Out Features of Atomic Heart Game?
Atomic Heart is an FPS video game with Action Role-playing elements. Combat in the game consists of shooting and hacking with improvised weapons. Various enemies can be mechanical, biomechanical, or biological, and some of them are aerial. 
There is a crafting system where weapons can be assembled from metal parts that can be disassembled by robots or taken from household appliances. Weapons can also be upgraded through a mechanism called "cassettes". Ammo is scarce in the game, and there are stealth options. The game also includes quick-time events. 
In the game, the player takes on the role of a mentally unstable soldier hired by a scientist to eliminate failed experiments and out-of-control robots at a scientific research centre in the Soviet Union.
Players wear special, polymer gloves, that give them powers like telekinesis, freezing, and electric shock to defeat enemies. His influences can be combined with melee and ranged weapons.
Is Atomic Heart Game a Role-Playing Game?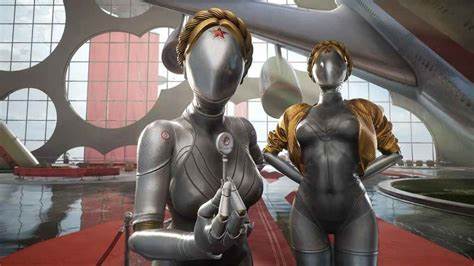 source: pinterest.com
Atomic Heart is an immersive role-playing game that allows you to explore a post-apocalyptic world. It's a unique experience where you can play as one of the many characters in the game and engage in a variety of activities such as fighting, crafting, exploring, and more. You can also customize your character to create your own unique experience.
If you are looking for an exciting way to immerse yourself in the Atomic Heart gameplay, then role-playing is definitely for you. With role-playing, you can create your own story and adventure within the world of Atomic Heart. You can unlock new areas, meet new people, and even build relationships with other characters in the game.
What is the Release Date of the Atomic Heart Video Game?
Mundfish and Focus Entertainment released its most awaited game Atomic heart on 21 February 2023. The atomic heart video game is a purely role-play-based game in which you will play a role of an antagonist. Since its launch, it has received mixed reviews from players' communities across the globe.
What is the Price Of Atomic Heart Game?
Atomic Heart is available on a number of different platforms. While the complete edition of the game costs $59.99 USD for PlayStation 4 and Xbox One players, it is available for $39.99 USD on the PC. The Atomic Heart shop offers additional content packs that provide players access to exclusive products like skins and weaponry at discounted pricing. Atomic Heart gameplay guarantees hours of fun at a low cost with its intense gameplay and intriguing plot!
How to Play Atomic Heart Video Game?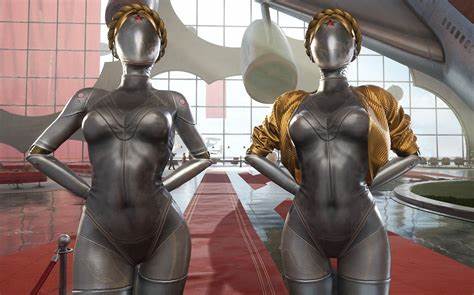 source: pinterest.com
Atomic Heart is available on Game Pass for Xbox subscribers from day one. The news was confirmed at E3 2021 when developers Mundfish and Atomic Heart were added to the Xbox and Bethesda Games Showcase. This means that as an Xbox Game Pass subscriber, you'll be able to play games as part of your membership starting February 21 — and you'll even be able to pre-load games through the service if you want to experience them firsthand.
Apart from that you can play the atomic heart game on various platforms like PC, PS4, PS5, Xbox One, and Xbox series X/S.
How Gamers Review of Atomic Heart Game?
The atomic heart by Mundfish is an innovative and exciting game that gamers are sure to appreciate. According to various game-review platforms like GamersRadar+, the idea, and concept is great. Gamers are gaining huge traction with Atomic Heart, a first-person shooter video game.
This game has become one of the most talked about of recent times thanks to its amazing visuals, intense gameplay, and immersive storyline. In addition to the sandbox environment, dynamic weather system, and destructible environments, the game has been receiving rave reviews from gamers.
Players have noted how unpredictable and challenging the game's AI enemies can be. If you're a fan of shooter games, Atomic Heart is a must-try. For hours on end, the Atomic Heart video game keeps you hooked with its unique visual style, intense gunfights, and engaging story.
Is Atomic Heart Video Game Worth Trying?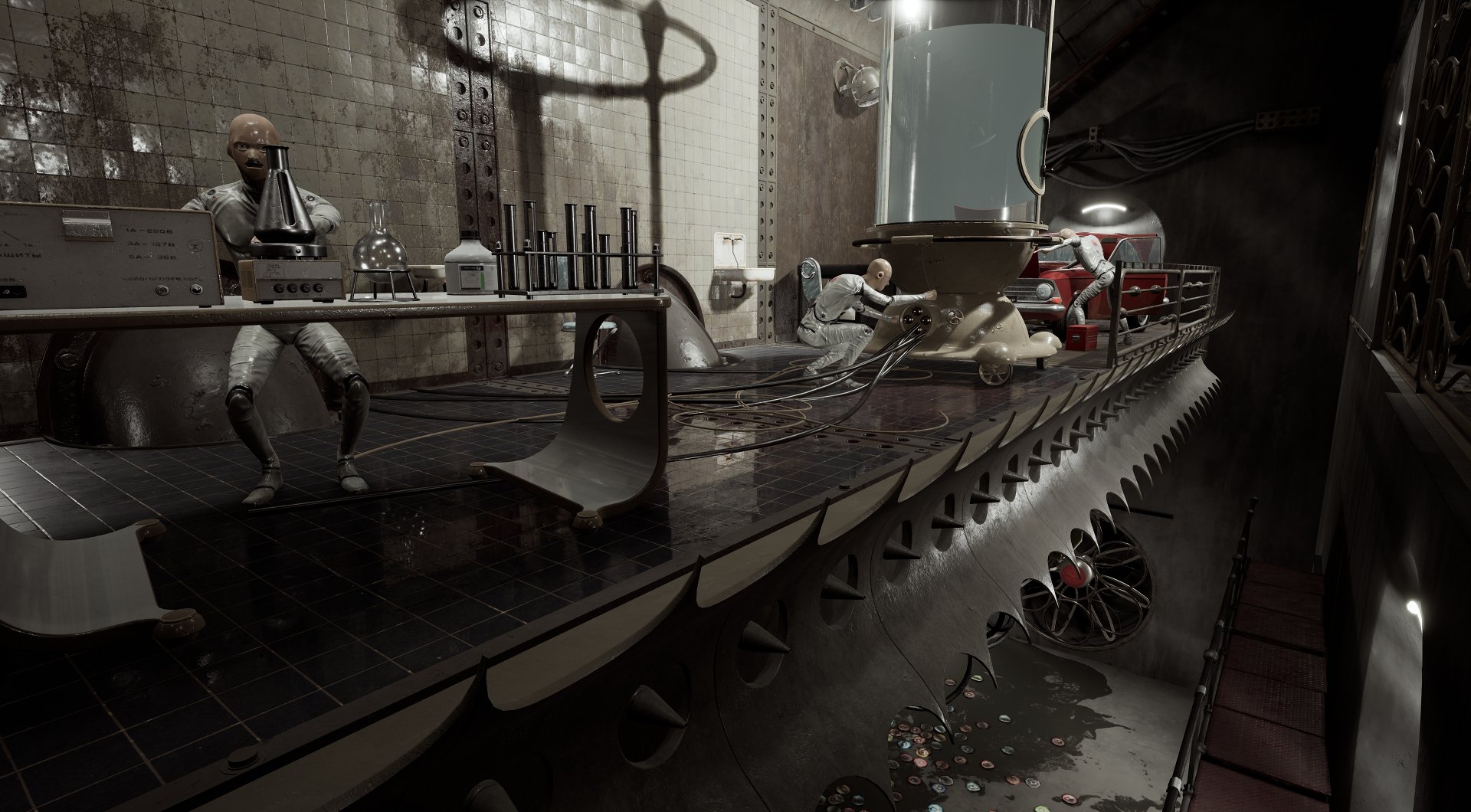 source: pinterest.com
Atomic Heart's gameplay is fast-paced and action-packed, with a strong emphasis on combat. The player can wield a variety of weapons, including pistols, melee weapons, and even his fists. Combat feels satisfying and impactful, with enemies reacting realistically to every blow. There's also a strategic element to combat, requiring players to choose the right weapon for the job and use cover to avoid damage.
However, the Atomic Heart game is more than just a mindless shooter. The game includes role-playing elements and allows the player to improve and improve their skills. There are also crafting and looting mechanics, allowing players to gather materials to craft new weapons and gear. This adds a layer of depth and customization to gameplay, allowing players to customize their experience to suit their playstyle.
What's in the Conclusion?
The atomic heart is a fantastic game worth playing for entertainment purposes. It is a strategy game that challenges players to build the best atomic heart while avoiding dangerous elements. Gamers will have a thrilling, action-packed experience with Atomic Heart, an immersive video game. 
Players must fight their way through armies of robotic foes in this post-apocalyptic setting. The atomic heart video game has a distinctive crafting system that enables players to create strong armour and weapons to aid them in surviving the difficulties ahead. Gamers of all ages will love Atomic Heart because of its gorgeous aesthetics and fierce fighting. Get more updates from Live Enhanced.