Pigeon Forge is a beautiful mountain town bursting with energy and excitement. The town is known for family-friendly activities, including go-karts, amusement parks, museums, and shows. With so much to see and do, it's no wonder that Pigeon Forge is one of the most popular vacation destinations in the country.   
So, if you're also planning a trip to this scenic city, you may be wondering where to stay. But don't worry – Pigeon Forge is a unique destination that offers a variety of places to stay. Whether you're looking for a cozy cabin in the woods or a luxurious hotel, you will find it in Pigeon forge.
This article lists the seven best places to stay in Pigeon Forge. The article also provides a brief overview of each place, so you can better understand what each has to offer. So, read on to make the best decision for your vacation.
Dollywood's DreamMore Resort 
source: pinterest.com
Dollywood's DreamMore Resort is one of the finest places to stay Pigeon Forge offers, it includes 300 guest rooms, suites, and many on-site amenities like a spa, dining and shopping places, an indoor pool, and fun activities for kids like a game room. This Four-Star resort is the perfect place for a family vacation, a romantic getaway, or a weekend with friends. 
The resort opened in 2015 and has become a popular destination for families and couples. This resort has received rave reviews from guests, who praise the resort's amenities, location, and service.
So, check out Dollywood's DreamMore Resort to make memories that will last a lifetime. But be sure to take the time to plan your trip before you hit the road. That's where a vacation guide comes in handy. A good guide will not only help you to find the right place but will also facilitate you to make the most of your time while you're there. 
Margaritaville Island Hotel
Nestled in the heart of the Great Smoky Mountains, the hotel offers a one-of-a-kind experience for guests looking to escape the everyday grind.
Its features include a full-service spa, restaurants, bars, and more. The hotel offers a variety of amenities, including a heated outdoor pool and a complimentary hot breakfast each morning. The rooms are spacious and include all of the comforts of home, such as a coffee maker and Wi-Fi.
Whether you're looking to relax or have some fun, Margaritaville Island Hotel is the perfect place for you. So come on down to Pigeon Forge and escape to Margaritaville!
Riverstone Resort & Spa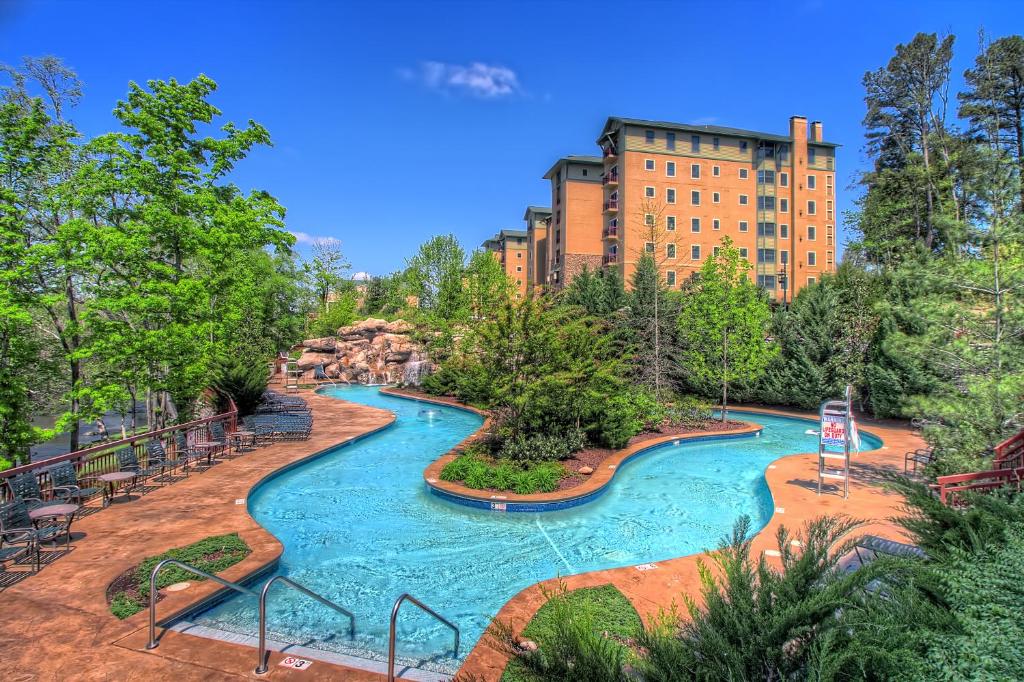 source: pinterest.com
This beautiful resort is nestled in the foothills of the Great Smoky Mountains. It offers various accommodations to fit your needs. From cozy guest rooms to luxurious suites, it has something for everyone.
In addition to the spacious accommodations, Riverstone Resort & Spa also offers a wealth of facilities to keep guests entertained throughout their stay. Guests can enjoy a refreshing swim in the outdoor pool or unwind with a massage at the full-service spa. It also has on-site dining options, including a buffet, a coffee shop, and a fine dining restaurant. And its location can't be beaten – the resort is just a few minutes away from all the major attractions in Pigeon Forge, including Dollywood and The Island.
Riverstone Resort & Spa is the perfect place to relax and rejuvenate. The rooms there are very comfortable and spacious. The staff is attentive and accommodating, and the amenities are top-notch. 
Motel 6
Motel 6 is located in the heart of Pigeon Forge, just a short drive from all the best attractions. The motel offers a variety of room types to choose from. In addition, the motel offers a continental breakfast each morning and an outdoor pool.
The Motel 6 is a great choice for several reasons. First, you will be close to all the action as it is centrally located. Second, it is affordable so that you can save money for other things. Third, you can relax in its clean and comfortable environment after a long day exploring.
So, stay in Motel 6 during your visit to Pigeon forge, but you won't be disappointed!
The Inn at Christmas Place 
source: pinterest.com
This festive hotel is decorated with twinkling lights and holiday décor, and it's the perfect place to stay if you want to get into the holiday spirit.
The Inn is decorated with Christmas lights and garlands all year round. It features a massive Christmas tree in the lobby decorated with more than 10,000 lights. The Inn also has a Christmas shop where you can find unique gifts for your loved ones. And, of course, no stay at The Inn at Christmas Place would be complete without a visit to Santa's Workshop, where you can meet Santa Claus himself!
So, if you're looking for a lively and fun place to stay in Pigeon Forge this holiday season, check out The Inn at Christmas Place.
Tru by Hilton
Tru by Hilton is a new hotel concept that offers travelers a unique and affordable stay. The hotel provides a free shuttle service to and from Gatlinburg, making it easy to get around town.
The hotel is convenient for those who want to be close to the action. Because it is just stepping away from all the best attractions and activities, with various room types and suites available, guests can find the perfect space for their needs.  
Tru by Hilton gives the best overall experience for guests looking for comfort, convenience, and value. So, when you're planning your next trip to pigeon forge, be sure to stay with Tru by Hilton. 
Eagle Ridge Resort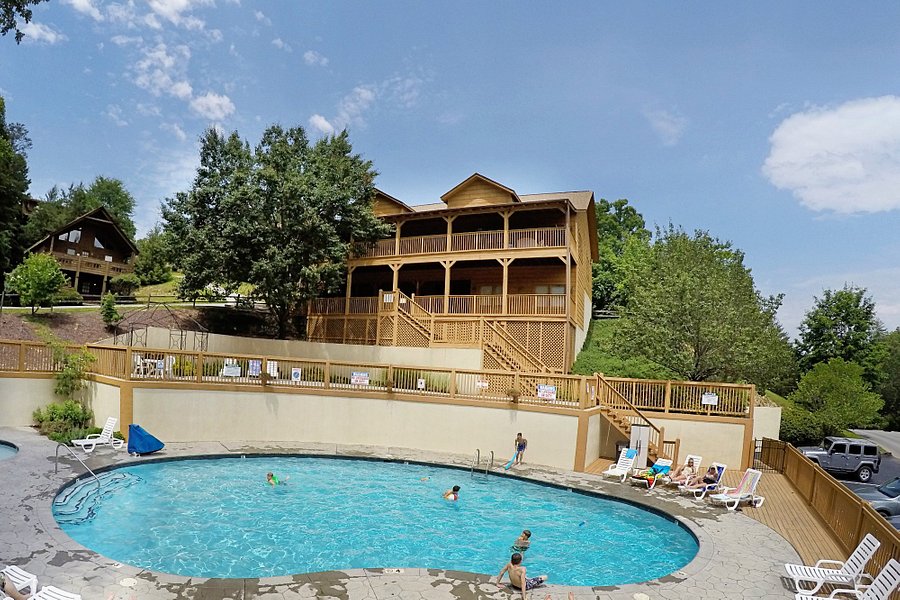 source: pinterest.com
Eagle Ridge Resort offers the perfect combination of luxury and relaxation. With a variety of room types and suites to choose from, you'll be able to find the perfect accommodations for your stay. And with on-site amenities like a heated indoor pool, a fitness center, and a full-service spa, you'll have everything you need to unwind and enjoy your time at the resort.
So why choose Eagle Ridge Resort for your next visit to Pigeon Forge? With its convenient location, top-notch amenities, and commitment to providing a 5-star experience, Eagle Ridge Resort is the perfect choice for your next getaway.
Conclusion
Pigeon Forge is a small town that offers a wide range of activities for visitors of all ages. From zip-lining and hiking to live theater shows and family-friendly attractions, there's something for everyone in Pigeon Forge. Plus, Pigeon Forge has so many options to choose from when it comes to accommodations. Some popular hotels include Dollywood's DreamMore Resort, Riverstone Resort & Spa, and Motel 6. However, the town has a diverse selection of hotels, motels, and cabins. No matter what kind of accommodation you are looking for, you will surely find it in Pigeon Forge!