When it comes to the bathroom, there are a lot of things you need to think about. What kind of toilet will work best for your space? Should you have an air freshener in the bathroom? Do you want kids' artwork on the walls or not? We will give you an overview of the bathroom amenities.
What are bathroom amenities?
source: pinterest.com
Bathroom amenities are the functional and decorative elements of a bathroom. They include items that provide cleanliness, water conservation, convenience, or luxury. 
What are the different types of bathroom amenities?
There are few types of bathroom amenities that you should think about when designing your new or existing bathroom.
Standard bathroom amenities
A standard set of bathroom accessories includes a toilet, ceramic sinks, and a shower or bathtub. These are the basic items you'll need to complete daily hygiene tasks in your bathroom.
Space-saving bathroom amenities
If you have a small bathroom, space-saving items are what will make your room comfortable and functional. Many cool designs can help save on water use or provide creative storage options in a smaller bathroom. The towel rails for bathrooms are perfect examples of these bathroom amenities.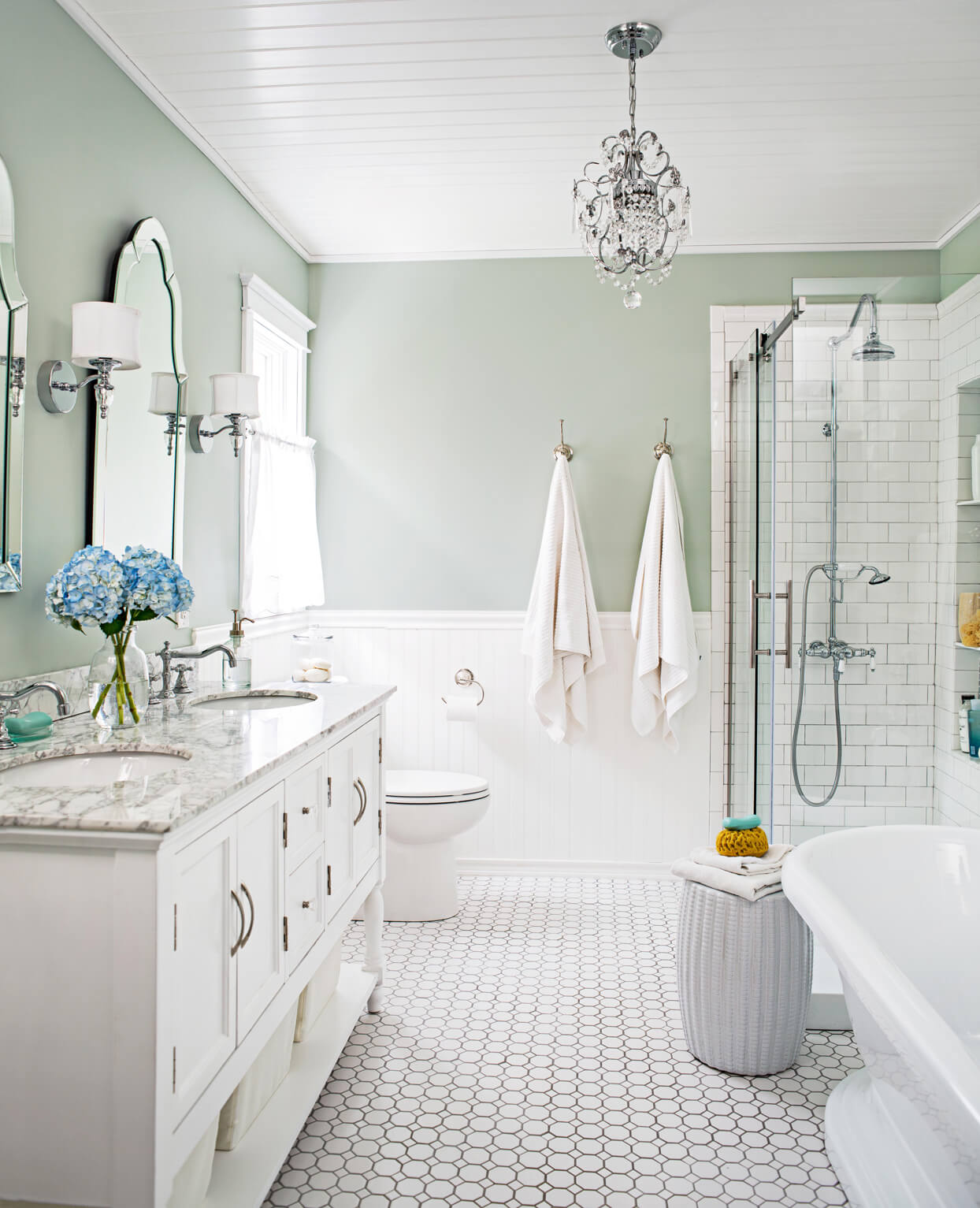 source: meredithcorp.io
Luxury bathroom amenities
When you think of luxury, do not automatically think expensive. Many bathrooms have bathtubs or showers with in-floor heating and lighting systems that create a relaxing atmosphere. If you want your guests to feel special when they come over for the holidays, try adding some luxurious items to your bathroom design.
Kids' bathroom amenities
Children are messy. When you have kids, the best thing to do is keep them happy to play instead of cleaning their environment. Including items that your children will find fun or entertaining in your bathroom design will help maintain cleanliness and organization. 
Water-saving bathroom amenities
Water is an important resource, and it can be expensive to use. You want to make sure that you are using water in the most efficient way possible so that your utility bills stay manageable even though everyone in your home takes showers or washes their hands regularly. 
What kinds of accessories should one put into their new or existing bathroom?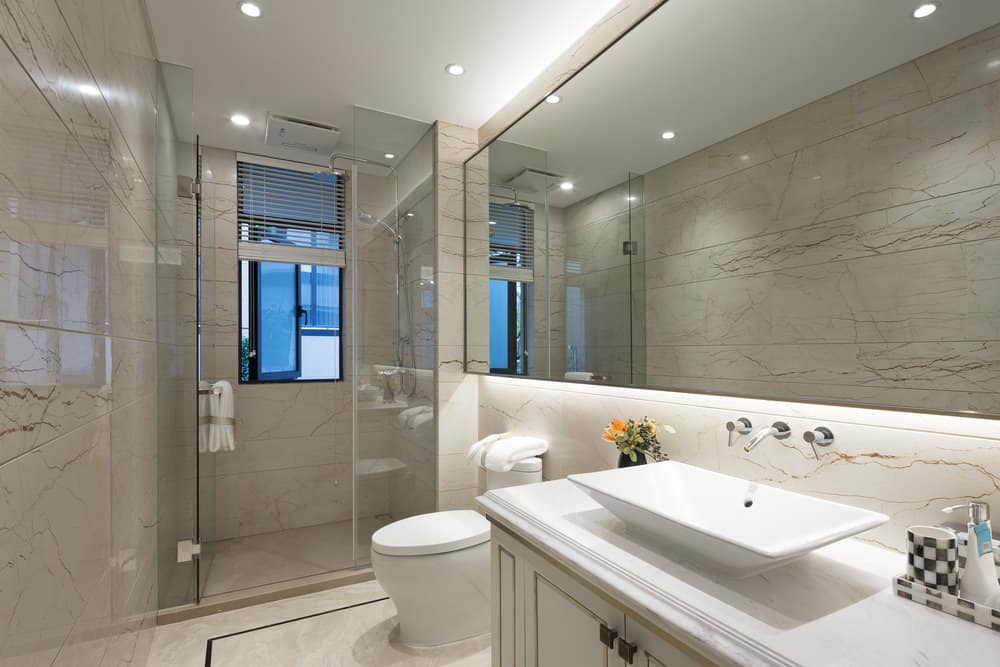 source: homestratosphere.com
There are dozens of different accessories for bathrooms, but there are few main categories. mirrors, lighting fixtures, ventilation systems, storage options, and toilets. It means whether you need more light in your space or if you want to save water, there are specific accessories that can help.
Mirrors- Mirrors come in many different shapes and sizes, but they serve one main purpose: reflect light, so you have more visibility while doing your daily tasks. There are circular, full-length mirrors or even mounted foldable mirrors that provide a unique look when unfolded. You also want to make sure that the type of glass used reflects enough light for practical purposes.
Lighting fixtures – Good lighting is important everywhere in your home, including bathrooms, because it helps you get everything done faster by making items easier to see. Some types of bathroom lighting include circle recessed lights, linear LED strip lights, or vanity bulbs with built-in dimmers.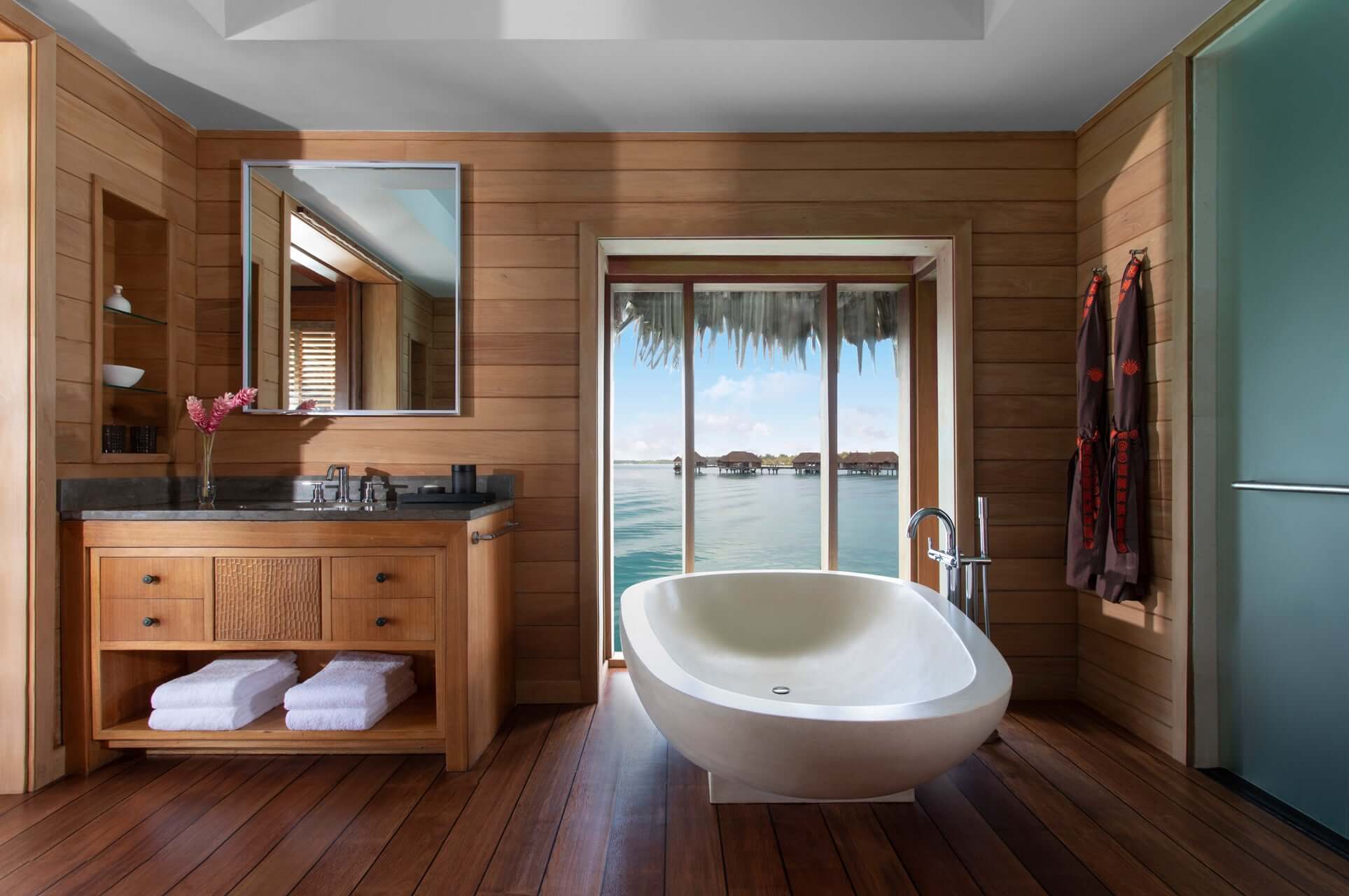 source; thepointsguy.com
Ventilation systems – If your bathroom does not have a window, you want to ensure that some ventilation system is in place so the air stays fresh. There are exhaust fans, humidity sensors, and vent covers available for both new construction or remodels.
Storage options – Storage matters everywhere, but bathrooms need storage because they tend to accumulate clutter. Some ways you can incorporate storage into your design include adding shelves or cabinets under the sink, installing an over-the-toilet cabinet above the toilet tank, or using hooks on one wall where everyone can hang their items after washing up.