Introduction
Remember when Microsoft CEO Satya Nadella claimed he was beta testing out a new version of Windows? Microsoft just revealed that support for Windows 10 would be phased down after 2025. Windows 10's official retirement date was also revealed, along with a Windows-related launch party set for June 24.
To everyone's amazement, images and a preview of the new operating system known as Windows 11 have appeared online even before the preview event. For a surprise, it occurred shortly after Microsoft revised its support document.
Initially, few images of Windows 11 were available on Baidu, a Chinese search engine. Following that, the entire Windows 11 operating system went live, with a new UI, Start menu, and various other things. Get more information at Live Enhanced.
Updated version at a glance. 
source: techspot.com
XDA-Developers posted a video yesterday showcasing a leaked copy of Windows 11 Home. The homescreen has a new wallpaper, revamped icons, and an appealing visual overhaul that harkens back to Windows 10X, which was recently abandoned even before it was released. 
The improvements, however, fall just short of appearing to be a marketing ploy, as the user interface (UI) remains substantially identical to Windows 10.
Major changes in the taskbar. 
The drastic change which appears to be is at the taskbar, where Microsoft appears to have centered app icons and tidied up the toolbar by removing the search feature in favor of a single search box. A different Start Button and Menu bar have also been added.
Windows 11 also removes icons from the Windows 95 period. You now have a new multi-desktop icon, a new Settings icon, and a bottom bar with easy options for controlling your account. 
Refreshed start button features.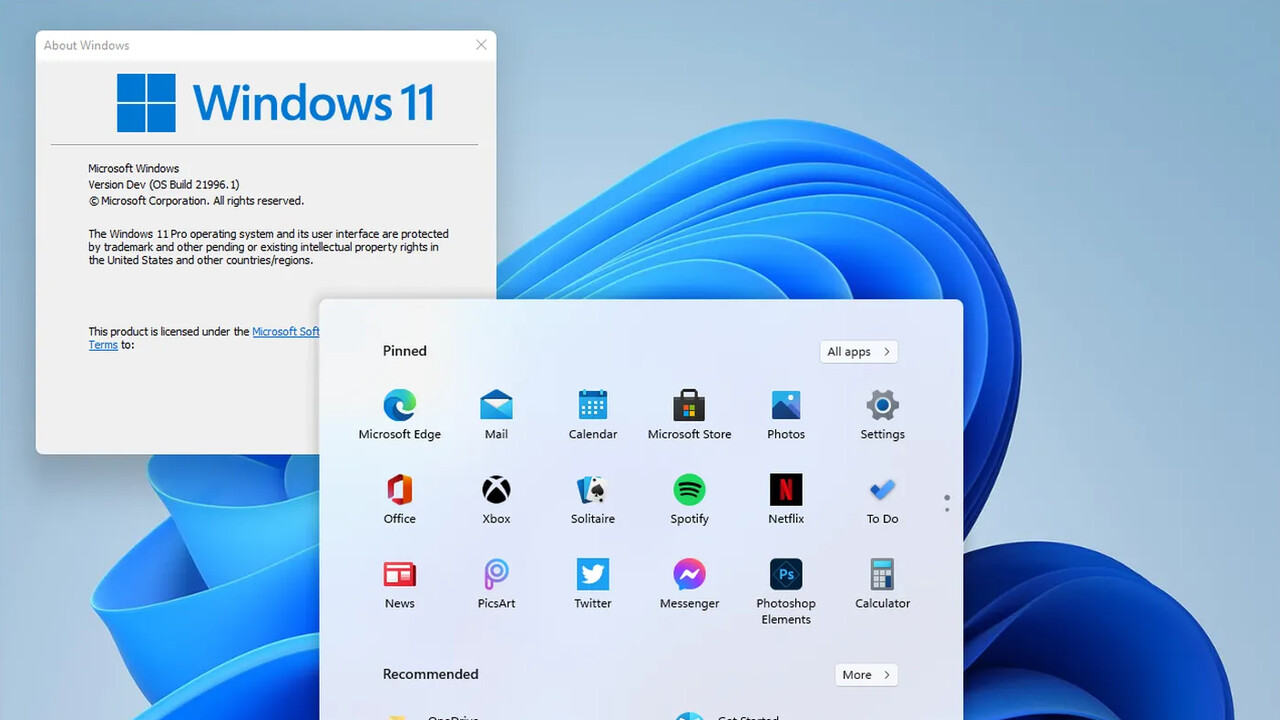 source: technuws.com
Pinned programs, current files, and the feature to smoothly close down or resume Windows 11 are all available from the Start Menu. Windows 11 will also include a dark mode. Users can move all icons of their apps and start the menu to the toolbar's left side if they don't need them in the middle. Without live Tiles, the revised Start Menu seems to be a simpler model than the one in Windows 10.
Changes in the looks. 
Another notable change in Windows 11 is the use of rounded corners across the operating system. According to The Verge, it may be seen in programs, the file manager, the design view, and the context menu.
Newer widgets functionality. 
According to speculations, Microsoft is planning to reintroduce widgets with Windows 11. According to the leaked information, there is a new 'Widgets' icon on the toolbar. It is anticipated that it will enable quick access to media, weather, and other information.
Major modifications in Microsoft store. 
source: pinterest.com
As per the leaked UI, the Windows Store will not undergo any substantial changes and resemble the Windows 10 Store that consumers already enjoy. But Microsoft officials themselves stated that the Microsoft Store would undergo significant modifications.
During Microsoft's Build 2021 event, CEO Satya Nadella showed that the "Windows Store would "open increased financial possibilities for programmers and creators." We also expected that Windows 11 will have more built-in applications, according to sources. 
According to reports, Microsoft is working on the new app store to allow Windows programmers to register any software, even browsers such as Google Chrome and Mozilla Firefox.
New setup in windows 11. 
In Windows 11, Microsoft has also developed a new setup approach. The setup process is similar to that of Windows 10X in that it guides users through a series of stages to configure Windows. There's also a new startup sound, which has become synonymous with each new version of Windows.
Microsoft new updates for gaming. 
In addition, Microsoft is improving the Xbox performance in Windows 11. The new Xbox app is built into Windows 11, and it provides rapid access to Xbox Game Pass games, Xbox social features, and the Xbox Marketplace. At least in the early edition that was released last night, the Xbox Game Panel and Windows Game Mode are identical to Windows 10.
Exclusive Split screen feature in Windows 11.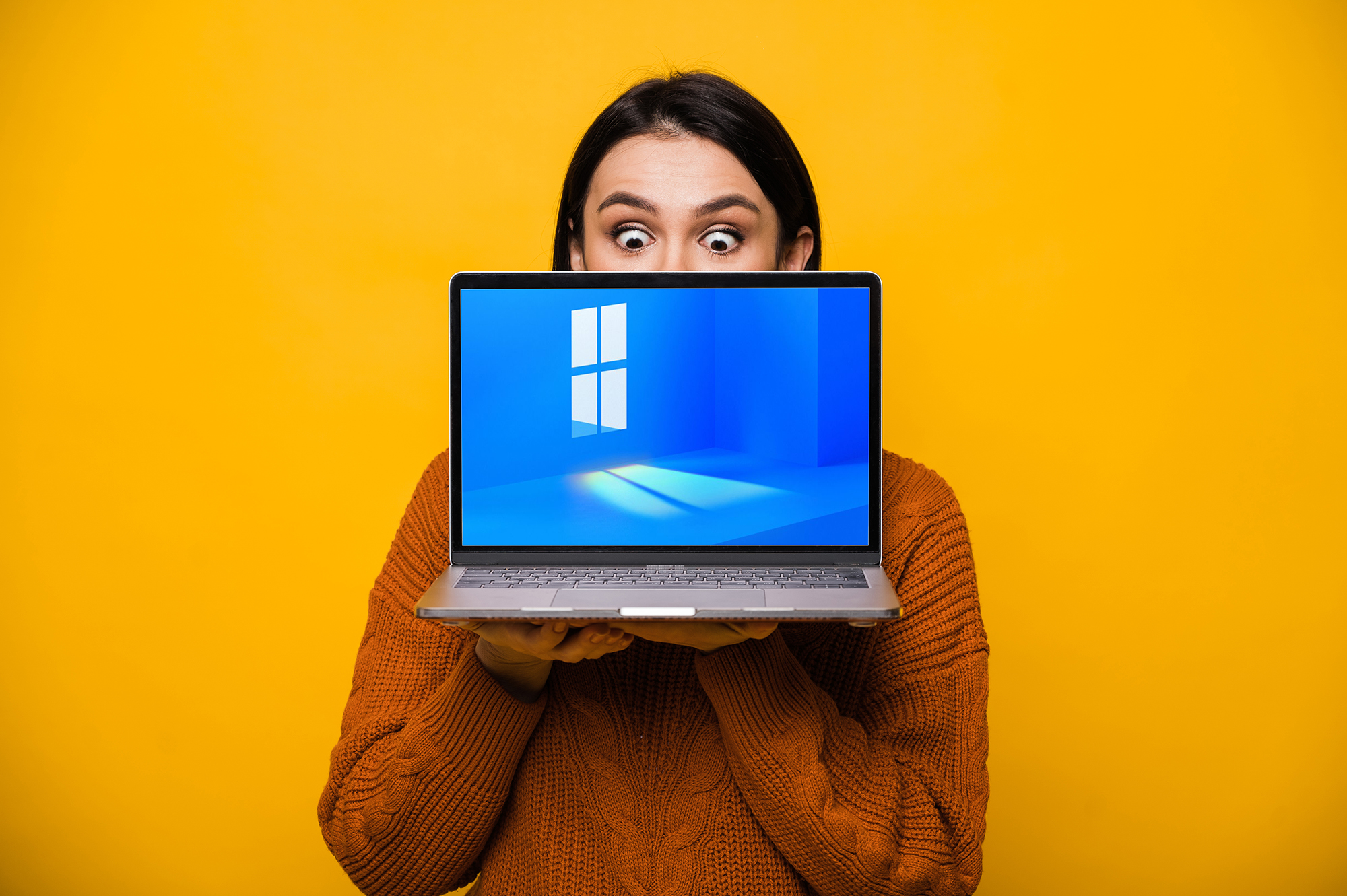 source: betanews.com
When you begin a program in Windows 11, the maximise click now displays split-screen choices, allowing you to choose where the panel is relocated. The function appears to be modeled after Windows 10's Snap Assist, letting users engage in the split-screen mode by sliding the app's title bar to the screen edges. Rounded edges for hovering windows are yet another new graphic feature.
Unchanged features in Windows 11. 
According to XDA-Developers, the current Windows 11 build release did not include any modifications to programs like Mail, Calendar, OneDrive, or the Settings app. Even the bloatware that we all despised in Windows 10 appears to have made the jump to Windows 11.
Onto the event now!
Microsoft has already been sending out hints that Windows 11 will be released soon. The software behemoth will hold a big Windows conference on June 24 to introduce its new operating system.
The event starts at 11 a.m. ET, and the announcement shows a window that casts doubt with a 11 like figure image. 
Microsoft officials have been teasing an introduction about the "next generation of Windows" for months, and this source now confirms that Windows 11 will be released at the end of June.