We examine the new report of the iPhone 12 in the upcoming autumn season 2020, we can tell you about its features, prices and tech specs, once it is finally released. Apple Company was established in 1976, Apple Inc is the biggest technology company in the world by valuation and also, bringing updates every year. Besides, they are also known for ipad, tablets and Mac computers, but now this company is engaged with the launch of 2020, that is iphone 12 and a few more series of iphone 12.
Iphone 12 was delayed for some reason; or else it was to be launched in September 2020. So, the question arises when is iphone 12 launching? But don't you worry we are going to give you latest updates about its news, features, prices, launching date, and tech specs and cut through all the tittle-tattle. The 2020 iphone series may consist of three iphones – iphone 12, iphone 12 pro and iphone 12 pro max as usual. As we look over the techs of other iphone, iphone 12 is going to be some different than other iphone XR and iphone 11; it is also cheaper than other iphones, as price increases every year.
Its features are some ward unique as compared to other Apple iphone series. With a matter of weeks to go we have got a good idea of what can we expect?  The design squared-off corner, new screen sizes, reconfigured camera array has been leaked, and also the full tech spec has been revealed. If we look at the complete package after buying a phone we may find headphones and charger in it, but in the upcoming iphone we may not be provided with earphones and chargers.
If we look at internal features of the iPhone 12, its battery may differ with the battery of other smartphones. This device may contain the storage of about 65GB or 128GB internal storage in them. After having a look at the internal features, we may see the color of the phones from the exterior; you may get an iphone 12 in Gold, Silver or Space Grey color.     
IPhone 12 features
Every time the new iphone comes up with new features and with a better enhanced system which makes people more convenient to buy the upgraded version. Though, it is obvious that the new iphone is going to be much better than the previous one. The main intention of launching the new iphone is upgraded features as there were many complaints about the sensors present in the iphone 11 thus it has been improved and many new featured sensors are included in it to enhance the system much faster. Sensors used are:
        Enhanced fingerprint sensor: As the new iphone consist of a screen finger print look.
Key specs
        Front camera: The front camera has no change. It is kept similar to the iPhone 11. Though it is supporting a 12 MP camera with a flashlight.
        Rear camera: The rear camera of the new device is getting buff of +12 MP thus it consists of 4 cameras at back with a flashlight system; one can experience 12 MP + 12 MP + 12 MP + 12 MP camera results which is equivalent to 48 MP.
        Battery: There is a battery buff too in the new device but it is not much greater that it gives you the best performance for too long, the buff is only of 10 mAh it can extend the usage for about few more minutes. Overall the battery is of 3210 mAh before it was 3110 mAh.
        Display size: Screen size is also kept the same which are 6.1" inches and it is equivalent to 15.5 cm.
        RAM: Iphone 11 pro max consists of 6 GB RAM, thus the new iphone will come with 6 GB RAM too, moreover one can get 8 GB variant in the devices iphone 12 pro and iphone 12 pro max.
        ROM: one can easily get 128 GB storage ROM in the new device further the new upgraded models could provide you 256 GB ROM too.
        Processor and IOS version: Apple A13 Bionic is attached with it, and Ios 12 is being replaced with Ios 13 and Ios 14.  
These are some iphone 12 details which have been exposed yet, but here in Live Enhanced we have further details which you would like to have a look over.
        General: Quick charging system is available. There are two sim slots GSM +GSM. It was about to launch on July 24, 2020 but as per the COVID – 19 pandemic and current situations the event is delayed to September, 2020. Size of Sim 1: Nano and Sim 2: eSim. The device is capable to support 4G, 3G and 2G further the system is enhanced at the level that it can even provide a platform for upcoming 5G and 6G updates.
        Multimedia: FM radio system is no longer available on the device, though it is working on Audio Jack with USB Type – C.
        Performance: Architecture built in while composing the device is of 64 bit making the device much smoother and reliable while working. Processor used in it is almost the same as that of Hexa Core (2.65 GHz, Dual core, Lightning + 1.8 GHz, Quad core, Thunder). Graphics of the device is paid much attention though Apple is introducing Apple GPU (four – core graphics).
        Design: Ruggedness – Dust proof, the material used for casing the device is water proof though everyone would like to handle a device which is waterproof but it has some limitations too, it can remain waterproof only for 30 minutes under 4m depth water. As usual one can find varieties of color and design ranges in this device, but as of now mainly three colors are being introduced they are gold, silver and space grey. We can say that the design is made in a very precise manner.
        Display: OLED type display is available, some of us are fond of it thus one can experience the best display presentation, moreover pixel density is worked out a lot and has a buff of 40 ppi thus the new pixel density is 440 ppi which is further supporting screen resolution of 1125 X 2436 pixels. The touch screen provides a smooth 3D touch screen. Along with the 3D touch screen multi – touches are available too.
        Network connectivity: Bluetooth version is enhanced which is providing the best connectivity platform to your air pods and other devices like I watch and more. Volte is available. Both the sim present can run in 4G variant. Upgraded wifi system and hotspot system is available. Along with these all features there is an enhanced GPS system available too.
There are many features which are to be looked over after iphone 12 launch information.   
Iphone 12 price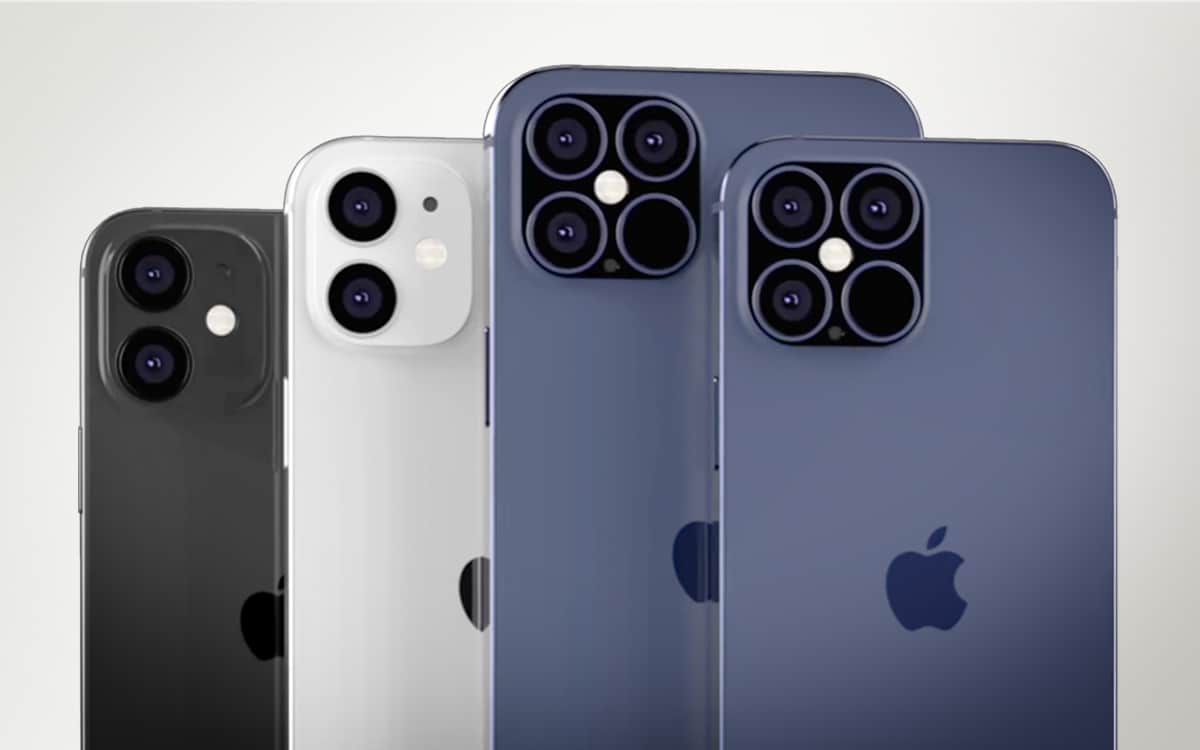 The price of iphone 12 is something which can be told more clearly than the release date, as we can say that Apple may not deal with the goods of charger and earphone, and then the price would go cheaper than iphone 11.
For allusion, the price of iphone started at $699/ AU$1,199/ £729 and iphone 11 pro starts at $999/ AU$1749/ £1049, price of iphone 11 pro max starts at $1099/ AU$1899/ £1149.
As, if we are talking about prices, iphone 12 is cheaper in price not the same in price. The next iphone 12 price starts at $549, iphone 12 pro price starts at $999, whereas iphone 12 pro max starts at $1099, iphone 12 5G starts at $649, iphone 12 max 4G starts at $649, iphone 12 max starts at $749, iphone 12 pro starts at $999, the leaked updates until now.
According to Indian currency, the iPhone 12 costs minimum Rs 74, 000. Some sources have said that the price can be increased at the last of the year. For example, few analysts' have claimed it by examining the product until it is launched with the final price. Indeed, the leaked prices can go higher as given above, as the 5G iphone 12 apparently starts at $699 for 64GB of storage and rises to $749 for 128GB of storage. So, that is almost an increase in $100 before the tech specs of internal storage of the iphone 12.
Indeed, Ming chi-Kuo, a very good analyst with a good track of records of iphone, has said that the cost of 5G components could add up to around $220 for the production price of each iphone 12 units. Before getting the over-all info about any tech of iphone you must wait for the final conclusions of the upcoming products.
Disadvantage or Advantage?
We have got news about the new launching device iphone 12 that the box will not contain earphones and charging cable. It is a big decision from a company many didn't like the idea and many do. Here I'll share with you the reason behind taking such a big step.
Yes it is true that Apple is now not going to give you the charger and earphones with the iphone. Why is it so? There are mainly two aspects they are looking for:
Price
Most probably maximum iphone users would be having lots of charging cables and earphones with them. Also many users don't like the primary charger or earphones and then they opt for a new upgraded version available in the markets, thus they are worthless.
Many authorities have been requesting Apple to change their C type charging cable into a normal USB cable, just to keep a common charger everywhere. But Apple, after thinking about this, is going to come up with a pod-less charging system, which means saying goodbye to wired charging systems and welcoming new wireless charging systems.
Not only are they going to enhance their system but they are even lowering the cost of their devices so that many of the people can afford them. Thus not giving the earphones and cable of charging would lower up the cost by almost $99 which is a good deal to do. Furthermore if you are looking for some new accessories then you can easily opt on the products available in the shops and markets. Though not providing earphones and cables is too an early warning for the users that the upcoming products will come in the same way.
E – waste
This is the second main aspect of not providing charging cables and earphones. As we all know day – by – day pollution is increasing and along with that the one pollution consisting and having a large production per day is E – waste pollution. Nowadays everyone has at least a laptop, 4 – 5 smartphones, numbers of cables and earphones, T.V., and many more E – products in your home. And that all things are really going to contribute a large amount of E – waste in the future.  
Adding a new device means adding new accessories too and those accessories adds up in E – waste. But from now apple is going to break the change and bring up the revolution in the world. They are going to stop providing accessories along with the device which will really turn into saving a large contribution in E – waste. Not just E – waste there will be lowering of the price.
I think slowly and gradually other companies too will try saving their overall cost price and e – waste from the environment and they must do that. As Apple in the next year is coming up with pod-less devices they are too coming up with wireless charging. In the same way many other companies are also trying to opt for some modern devices which come up with better quality and less accessories. Though controlling e – waste is must as of now it is going on increasing and in future it will come up with many bad impacts.