The beauty associated with oil paintings is eternal. They have a charismatic panache which not only enhance the aesthetics of your home décor, but also emit a radiant grace.
Be it the works of famous artists like Leonardo Da Vinci or Vincent Van Gogh, oil paintings have always remained a classic favourite among art enthusiasts. However, possessing the original versions of such legendary pieces is an unimaginable task since most of these artworks are securely displayed at some of the most renowned museums across the world.
Instead, you can always look to collect the finest reproductions of these oil paintings created by talented artists and sold through credible online portals. Over the years, these online portals have also stepped into the game of creating custom made paintings as per the demands of their customer base. Read more information about oil painting.
What are Custom Oil Paintings?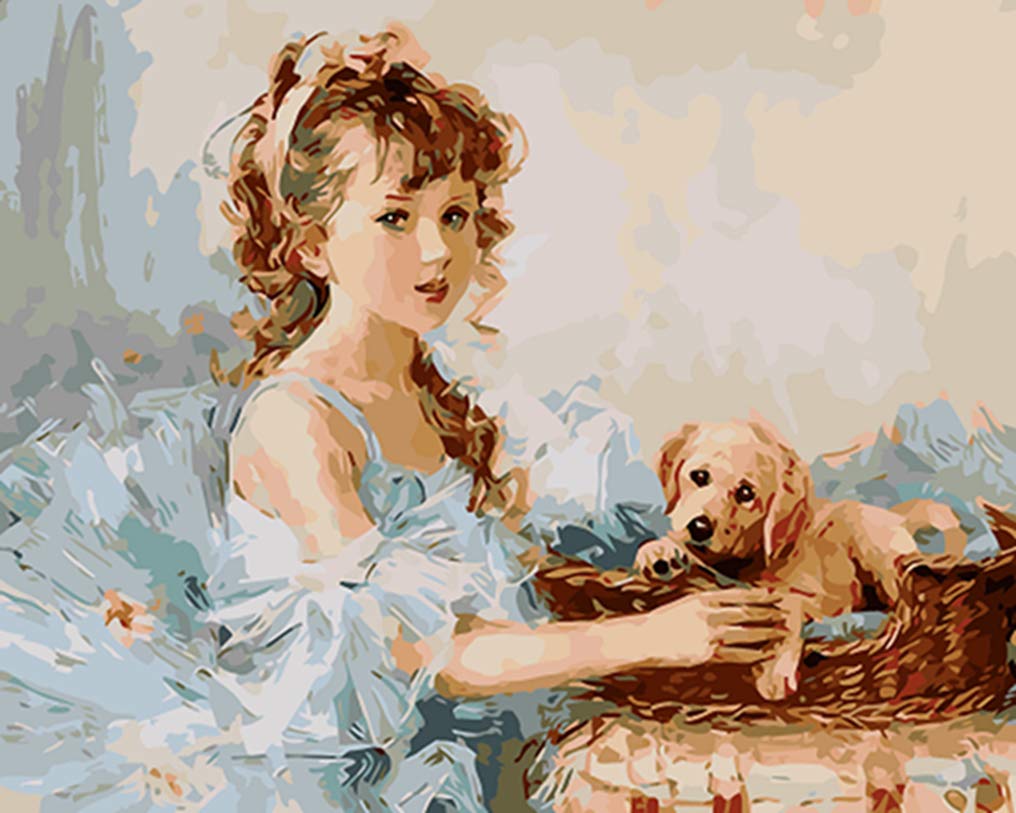 source: amazon.in
These are pieces of fine art which are carefully created by expert professionals as per the individual requirements of the customers. The process of customising such paintings is fairly simple.
You can easily go to any art gallery which specialises in this particular genre and provide them with the photograph you wish to get painted. The artist will create a beautiful reproduction of that photograph and there you have it, your very own personal piece of art.
What are the Common Trends for Customisation?
source: bloomberg.com
Even though everyone has different preferences, there are certain common trends that have gradually emerged in the field of custom-made paintings. One of the most common demands among this is family portraits.
Hanging a full-sized family photograph is a prominent trend which is seen in almost every household. However, over the years, these photographs are being replaced by custom portraits. Such oil paintings are now a common sight on the walls of many domestic households.
Apart from this, custom paintings have become a popular gift choice amongst people. This can be attributed to the fact that gifts always have a certain level of personal emotion attached with it. Presenting generic gifts and cards are not as memorable as gifting something like a personalised portrait. Such gifts are more appreciated and cherished better owing to the personalised touch and effort that has gone behind it.
Today, custom paintings have several popular genres such as wedding portraits, pet portraits, traditional portraits among others.
What is the approximate costing for purchasing such paintings?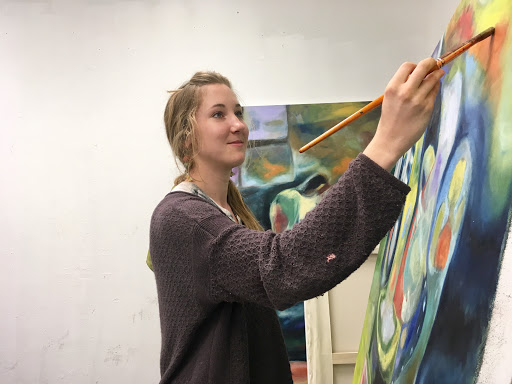 source: halsey.cofc.edu
The costing varies as per the individual customisations of the buyer. However, the general pattern followed by most sellers is to charge per inch.  So, your basic costing depends upon the size of your painting. Apart from this, there are separate charges for framing depending upon the type of frame you choose.
For better clarity pertaining to the pricing, you can always go up to your nearest art gallery or visit any online portal and request for a quote as per your preferred requirements.
Which are the best places to find such paintings?
source: aliexpress.com
Majorly, there are two ways you can go about in search of the perfect place to lay your hands on some amazing custom paintings. Firstly, you can visit any art gallery or even an independent artist which specialises in custom-made pieces of fine art.
The main benefit of visiting the place yourself and personally interacting with the concerned person is that both parties attain a much better clarity about what are the exact requirements. Hence, there is minimal scope for any discrepancy between the needs of the customer and the final product that is delivered.
However, a growing disadvantage of this method is that the entire process becomes excruciatingly tedious. You have to personally visit the place several times to provide your exact requirements, physically submit a photo which is always at risk of getting misplaced amidst the entire set-up and then go to pick up your final product.
Digital Option
source: essentialvermeer.com
Alternatively, you can walk down the digital route and explore options online. There is a plethora of online art galleries that aim at catering the specific needs of their customers. They have specific sections for custom arts wherein they display samples of their previous works and suggest suitable options from which you can choose.
Among others, the main advantage of such websites is that you can provide in your requirements by simply sitting in the comforts of your home. All you have to do is upload a copy of your chosen photograph on the website. Then you will have to select the size in which you want it customised.
The final step is to decide upon a suitable frame. Once all of this is done, you can enter the address of delivery. Finally, you will be directed towards a payment portal wherein you will be provided with the amount to be paid. Viola! You are done. Your customised piece of artwork would be delivered at your doorstep.
However, online portals do come with a fair share of disadvantages as well. For instance, on a lot of occasions, the portals may be dubious in nature. Furthermore, they may not effectively deliver on the promise of creating authentic reproductions. Instead they might sell in cheap copies which majorly compromise on the quality.
1st Art Gallery
source: davepollot.com
In order to save yourself from such scams, you can visit the website 1st Art Gallery. This online portal consistently strives to fulfil the demands of their clients with utmost honesty and authenticity. Credited to be the largest supplier of Made-to-Order paintings in the world, they have earned the trust of over tens and thousands of customers including the Royal Family. Any doubts related to credibility ends right there.