Christmas is approaching. Families eagerly anticipate beginning the festivities and enjoying themselves with Christmas decorations and other things. To make Christmas memorable, it is fun to do something new every year. Christmas enjoyment includes trying fresh foods, throwing a Christmas party with a theme, and giving extraordinary gifts to family members.
Additionally, you can do some social work on this day and be useful to society. Charities are welcomed during this season. Your pending work can be done and most importantly you spend time with your family members. It isn't often that you are all together under one roof, so spend some quality time with the ones you love the most.
Christmas 2022 is special because the world is now open for travel and having fun without worries after 2 years long break due to the pandemic.  If you are waiting to get out-of-the-box ideas regarding things to do on Christmas, your search ends here. Scroll down to get the exciting ideas;
Exciting Things To Do On Christmas
Watch Marathon Of Movies With Family
source: pinterest.com
This holiday season is the best time to watch your favorite movies along with your family members. The best part is you can also watch the web series that everybody likes and skip the boring parts with the help of the OTT platforms. This will be an exciting activity for every member of your family. 
Attend The Tree Lighting Ceremony
If you are missing extravaganza events and want to chill outdoors, do one thing. Attend local tree-lighting ceremony. It is not necessary to be in New York City to see a beautiful bright Christmas tree. Have a hot chocolate and watch the ceremony as a spectator from the sidelines. It will be a fun activity. 
Plan A Destination Photoshoot
source: pinterest.com
Plan a photoshoot if you need all the family members to get together at an exciting holiday destination. It is a great opportunity to cherish the moments you spend together. You will capture the moments in the camera and can look back on them for years. To make it more interesting, select a theme or a color that every member has to follow. You will have a perfect Christmas family photo of the year.
Host A Christmas Party With Craft Theme
Kids will love a craft theme party for Christmas. Use your creativity and give the tasks of various crafts. Set up different stations with various crafts. to the kids and end the game with some surprise gifts. Invite the friends of your kids and provide them snack options to carry throughout the game. Kids will love enjoying food along with making crafts.
Write Letters To Santa
source: pinterest.com
Writing letters to Santa is a long-standing custom. Use our letters to Santa generator and template to incorporate it into your children's holiday celebrations. From the varieties of templates available online, you may choose the designs that your friends and family members like the most. Write down all the wishes and decor them with stationery items like stickers and sparkles.
Bake Cookies For Santa 
Festive baking will be your favorite afternoon activity just before the Christmas party begins. if you indulge kids in this process. Ask them to mix the dough and stamp various patterns and designs of the cookies for Santa. Cookie cutters are available in varieties and patterns online so find the most beautiful cookie cutter for Christmas 2022 to enjoy a unique feast.
Open A Gift That Is For The Whole Family
This is an activity where a whole family receives a single gift. It can be a board game or other games that a family can enjoy together. This tradition teaches the importance of family time to the kids. 
Give Out Secret Santa Gifts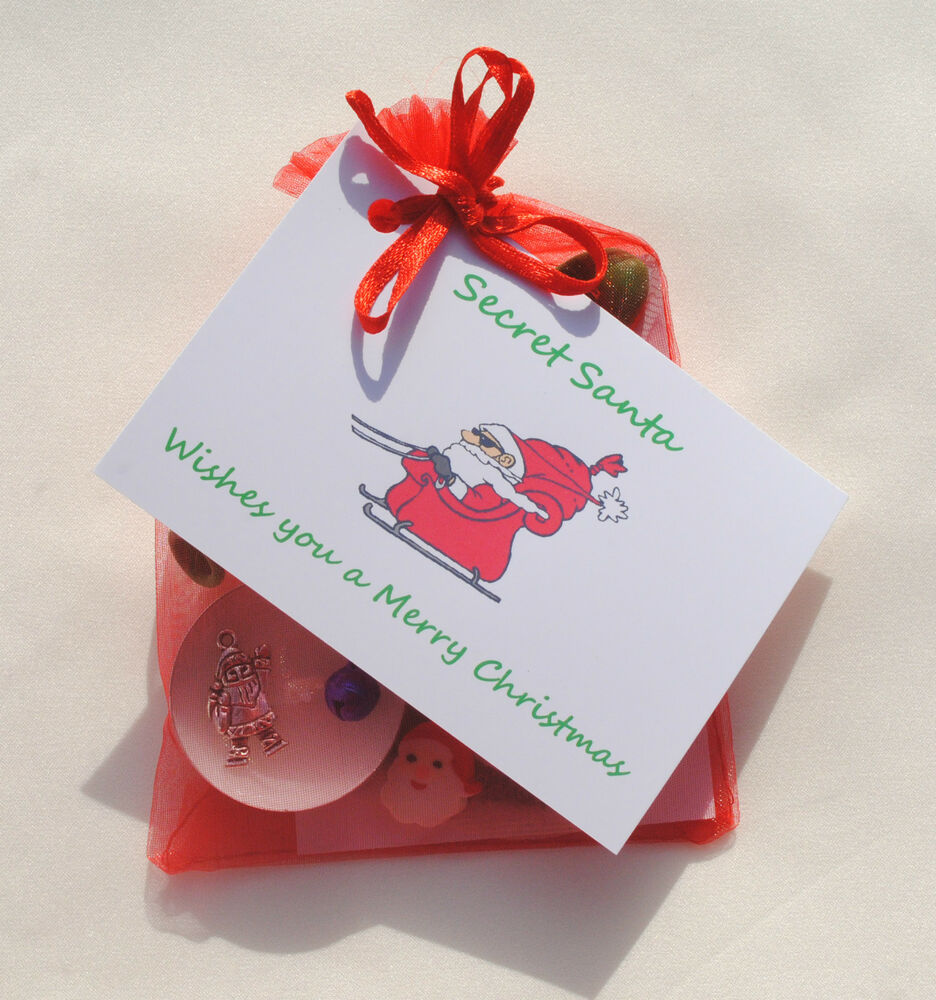 source: pinterest.com
Secret Santa gifts may be more suitable for older children who may want to extend gift-giving beyond just the immediate family. It may be a pleasant surprise for your neighbors if you deliver your secret Santa gifts to their doorsteps on Christmas Eve. Or, you can add a fun 'guess who?' question as a twist
Donate Stuff To The Needy
This Christmas do not accept the gifts without returning them to the needy. You have to analyze the extra stuff in your house that is in no use and you want to donate. For example, you can give your old guitar to the needy one or old clothes and toys to the children in need. It will give a sense of satisfaction and joy.
Read A Holy Book
People rarely have time to pray to God because of their hectic job schedules. This Christmas break period is ideal for making time for prayers and reading sacred texts in front of the family. To discover new things, pick a holy book and read the key messages.
Arrange 'ThankYou Ceremony"
source: pinterest.com
It is common for families to feel a communication gap when they get together around the holidays. You can think of an excellent idea to fill this void. For Christmas 2022, plan a thank-you ceremony at the commencement of the party.
Each member will thank the others. This ritual is a method for family members to express their appreciation for what they have done for one another during the year.
Go For A Walk
After all the preparation for the big day's supper, taking a stroll on Christmas Eve can help you relax and give your restless youngsters some exercise. Take a warm beverage in a reusable cup, such as one of our hot chocolate recipes or an adult coffee beverage. 
Final Lookout
Christmas is a fun festival which comes at the end of the year. This fall season plans something new and rejuvenates yourself for the next year. It will be a great opportunity for you and your family to have a great time spent together after a long break due to the pandemic. So, make this Christmas 2022 a rocking fun experience with your loved ones with joy and excitement.