The relationship between a father and a daughter is divine. It is full of emotional sharing and caring. As a father, you want your princess to grow in every aspect of life. Likewise, your daughter needs you in every ups and downs in life. However, you have to remember that every relationship requires nurturing and you must spend quality father-and-daughter bonding time together.
Several circumstances might lead girls to grow away from their fathers as they grow, participating in father-daughter bonding activities that foster deep connections and shared experiences is crucial to preventing this.
To ensure they have a special and pleasurable time while strengthening their relationship, we shared with you the best father-daughter bonding ideas that dads and daughters may do together as activities.
Father-Daughter Bonding Activities
1. Play With Her Toys As A Friend
source: pinterest.com
As daughters grow, they find it fascinating to play a role of a "caretaker" of their toys. Moreover, they pretend to play with toys like she is the mother of her stuffed toys like dolls, teddy bears and unicorns, etc. Act like you are a doctor, treating her toys in ailments. Make a story for each toy and do a role play for different toys. One of the best father-daughter activities if your daughter is a toddler.
2. Go For A Walk With Your Daughter
Sometimes, you and your daughter miss the conversation due to busy schedules and different priorities in life. But, this does not affect your relationship if you put effort into conversing with each other and give space to each other in day-to-day life. 
If your daughter is a teenager, going for a walk and doing free conversation is one of the most beautiful father-daughter bonding activities that will make you closer and deeper.
3. Visit a camp
source: pinterest.com
It would be fun to go on a genuine camping vacation or a backyard camping adventure. Your camping vacation might include activities like a bonfire, storytelling around the fire, owl-watching, etc. Both of you will remember this father-daughter outdoor activity for the rest of your lives.
4. Take Up A Brand-new Sport Together. 
If you are looking for an exciting father-daughter activity day idea, doing a sport together will work like magic. Choose a new sport and start learning it together.  Learn and grow as sports teammates. Share the satisfaction of achievement, and help one another through difficulties. In this way, you can strengthen your relationship through the shared experience.
5. Play Board Games Together
As a part of father-daughter bonding activities, immerse oneself in the realm of board games. Seek out engaging options that not only provide entertainment but also enhance strategy and reasoning skills. Additionally, these games offer a platform for developing patience and fostering good sportsmanship.
Remember to invest in high-quality board games, as they can provide enjoyment for many years to come. So gather around the table, embrace the fun, and embark on an exciting journey that will create lasting memories with your daughter.
6. Cook Together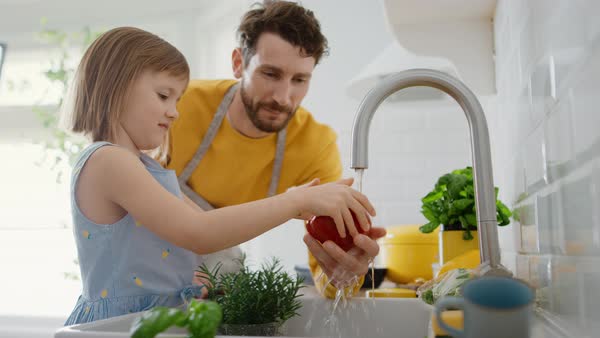 source: pinterest.com
Father and daughter bonding time can be enhanced through cooking, an essential life skill. To begin, engage in preparing simple dishes together. Moreover, emphasize the significance of cleanliness and dishwashing as integral parts of the cooking process.
This shared activity not only teaches valuable lessons but also creates cherished memories, ultimately strengthening your bond.
7. Visit Hometown
Enjoy memorable father-daughter outdoor activities by revisiting your hometown. Indulge in a father-daughter getaway by choosing a cozy motel or hotel to call your temporary home. From there, let the excitement unfold as you embark on an adventurous exploration of your hometown's local attractions, just like wide-eyed tourists.
Prepare to be amazed as this fresh perspective breathes new life into the familiar, creating a remarkably affordable and deeply meaningful vacation experience for both of you.
8. Fly A Kite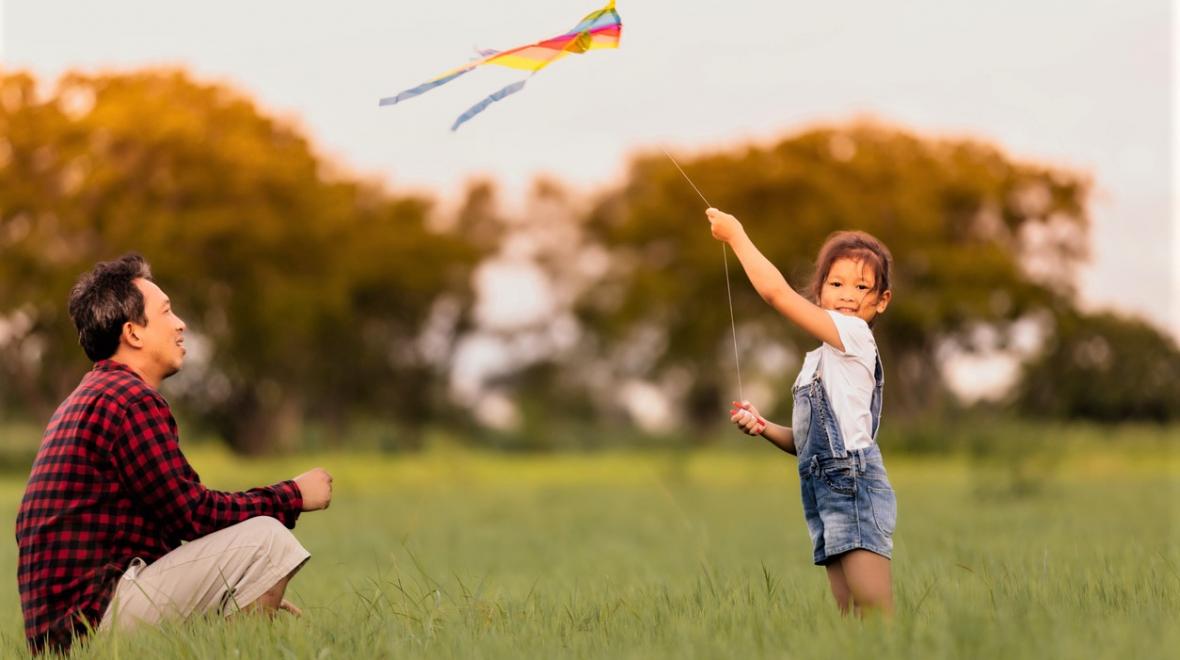 source: pinterest.com
As you work together to fly a kite, feel the genuine delight of father and daughter bonding time. The air is filled with laughter as your connection gets stronger with each gust of wind. This shared experience forges bonds that go beyond the straightforward act of kite-flying. Moreover,  it serves as a constant reminder of the boundless love you share.
9. Visit Library
Delight in the world of father-daughter activity gifts by embarking on a journey to the library. Beyond books, discover a treasure trove of CDs, DVDs, video games, music books, and puzzles, fostering a shared love for exploration. With each visit, you both gift yourselves the joy of knowledge, forging a stronger bond within the sanctuary of stories.
10. Have A Lunch Date
Enjoy the treasured custom of a father-daughter lunch date, a charming practice to incorporate into your frequent or recurring trips. Enjoy the conversations spoken over delectable meals as you weave a tapestry of many memories that will always make you feel warm within. 
This is the best father-daughter activity to foster a relationship that swells with giggles, sincere chats, and the pleasure of just being in each other's company.
11. Feed The Animals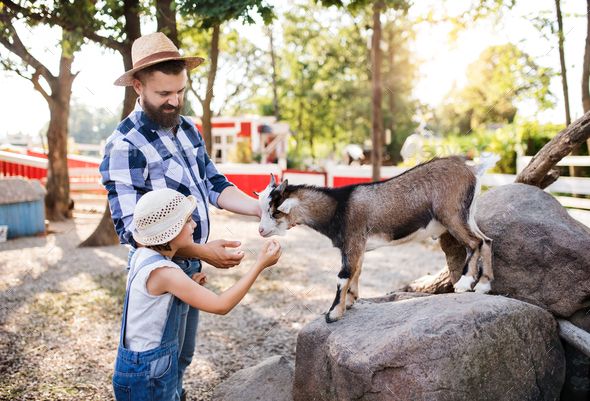 source: pinterest.com
Feed the animals together while you embrace the healing power of kindness. Teach your daughter the value of being nice, patient, and respectful to animals. She will gain empathy, responsibility, and an appreciation for the beauty of caring for living things via this practical experience. 
This father-daughter bonding activity instills priceless life lessons that will mold her character and act as a gentle reminder of the interconnection of all life.
12. Do Gardening Together
Together, enjoy the joys of gardening. Sow seeds, encourage life, and watch it flourish. Develop a strong bond that is built on love, tolerance and the beauty of nurturing. Harvest not just food, but also priceless memories that will always grow in your hearts.
13. Schedule A Surprise Makeover Session For Your Father
Surprise your father with a scheduled makeover session, a unique father-daughter activity gift. Watch his face light up as he experiences a rejuvenating transformation. This shared experience deepens your bond, creating cherished memories and reminding him of the love and care you both share.
Conclusion
A Father and a daughter are connected by feelings of genuine affection and delight. Weave lifelong memories with humor and love through these exciting father-daughter bonding activities. This will make you satisfied and strengthen your bond with your daughters.