When you are travelling or studying in abroad you mostly have limited funds so it could be difficult to find something that is not only cheap but also healthy. The food should not only feed your hunger but should also fuel your body. Besides without our body functions according to tCurrywurst is a fast food dish consisting of steamed then fried pork sausage which is cut into small chunks. It is then seasoned with curry ketchup. Currywurst is often served with French fries. he quality of the food provided to it. Poor eating habits can lead to poor functioning of your body which will interfere with your daily routine. It is very important for you to give your body all the nutrients which it needs. Here are some of the top food for abroad:
Crepe (France)
This premium photo provided by bestnangs, Buy the best quality cream whipping equipment and more! Nangs Delivered to your door!
Crepes are a great way to satisfy your hunger. It is a type of pancake which are very thin. It can be served with a variety of fillings which includes simple sugar or other savoury galettes.
Macaron (France)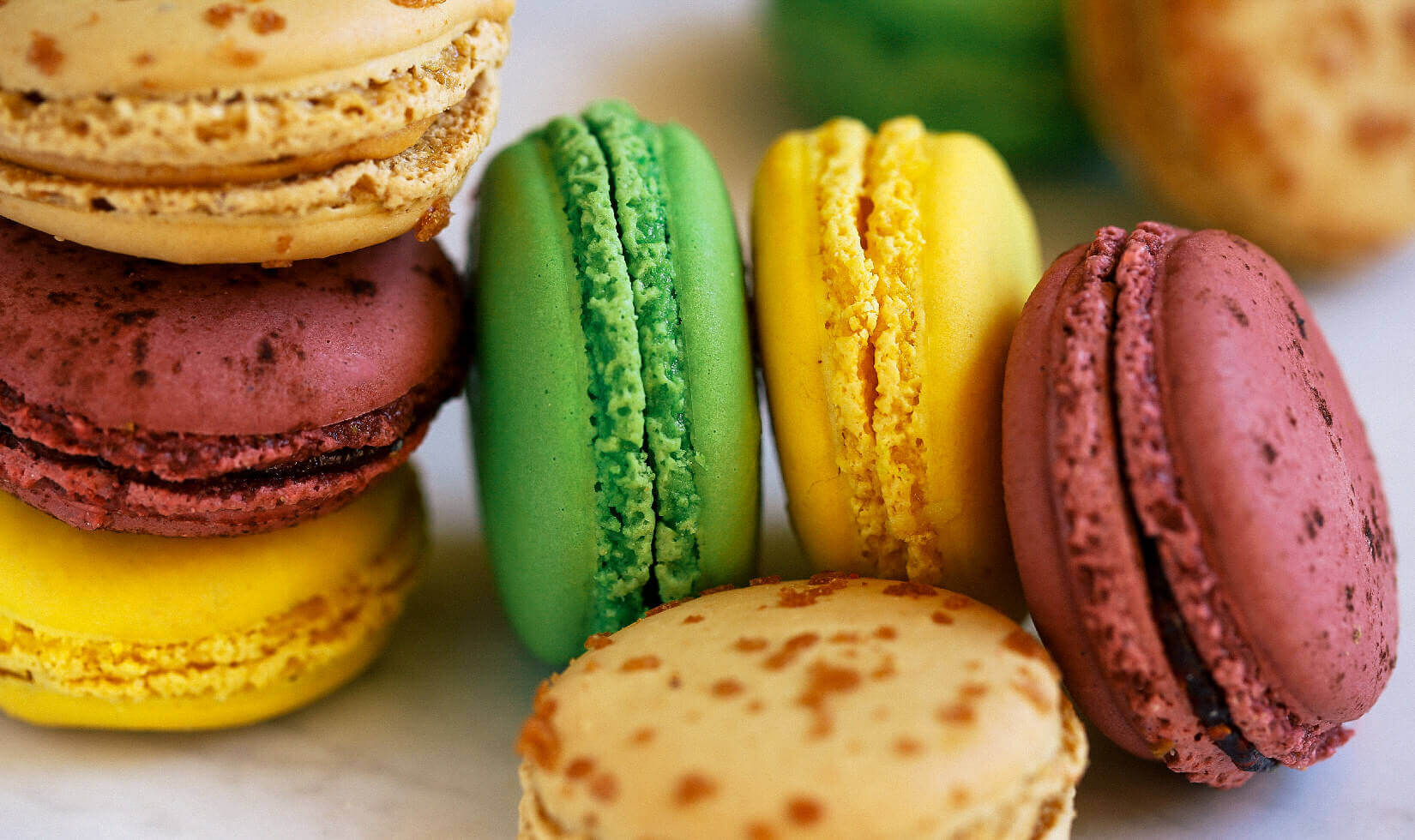 source: winecountrytable.com
A macaron is a sweet delicacy which is prepared using egg white, icing sugar, almond milk and food colouring. It is a meringue-based confection used for satiating your hunger.
Gelato (Italy)
source: tripsavvy.com
Among the great food around the world, one of the most popular would be gelato. It is a popular frozen dessert which has originated from Italy. It is made with the use of milk and sugar. It is usually preferable over other frozen desserts as it has a low-fat content. 
Belgian Waffle (Belgium)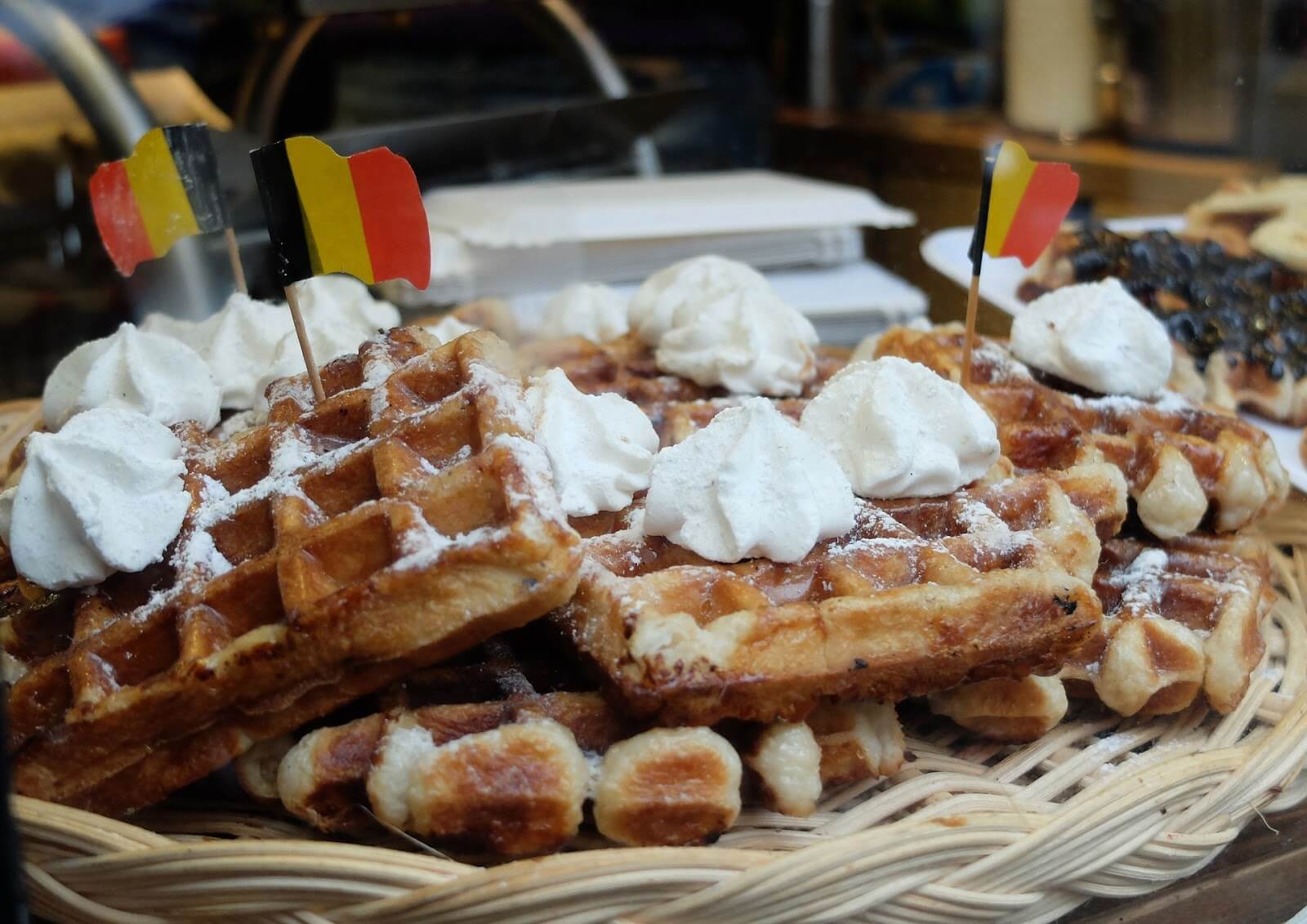 source: amazingbelgium.be
While looking for food when travelling around the world you would definitely get the option of waffles as it is very popular among the people. Waffles have many types which include Belgian waffles. It is a type of waffle with lighter batter and is shaped with larger squares and deeper pockets. Mostly used during breakfast, items such as whipped cream, soft fruit, or chocolate spread can be used as toppings. It can also be served as a dessert when served with vanilla ice cream and fresh fruit.
Chocolate and Churros (Spain)
source: cookingtheglobe.com
A churro is a fried dough snack. It can be either thin or long and thick and are normally dipped in hot chocolate and eaten. You can also sprinkle little sugar on top. The churros are light and crispy and are mostly served with thick, pudding-like chocolate.
Doner Kebab (Turkey)
source: thespruceeats.com
Doner kebab is a kind of kebab made with meat. Seasoned meat shaped in an inverted cone is cooked in a skewer after which the outer layer is sliced into thin pieces.
Paella (Spain)
source: winetourismspain.com
One of the famous street food around the world is paella. It is a rice dish originated from Spanish or Valencia.
Currywurst (Germany)
source: thespruceeats.com
Vlaamse Frites (Amsterdam)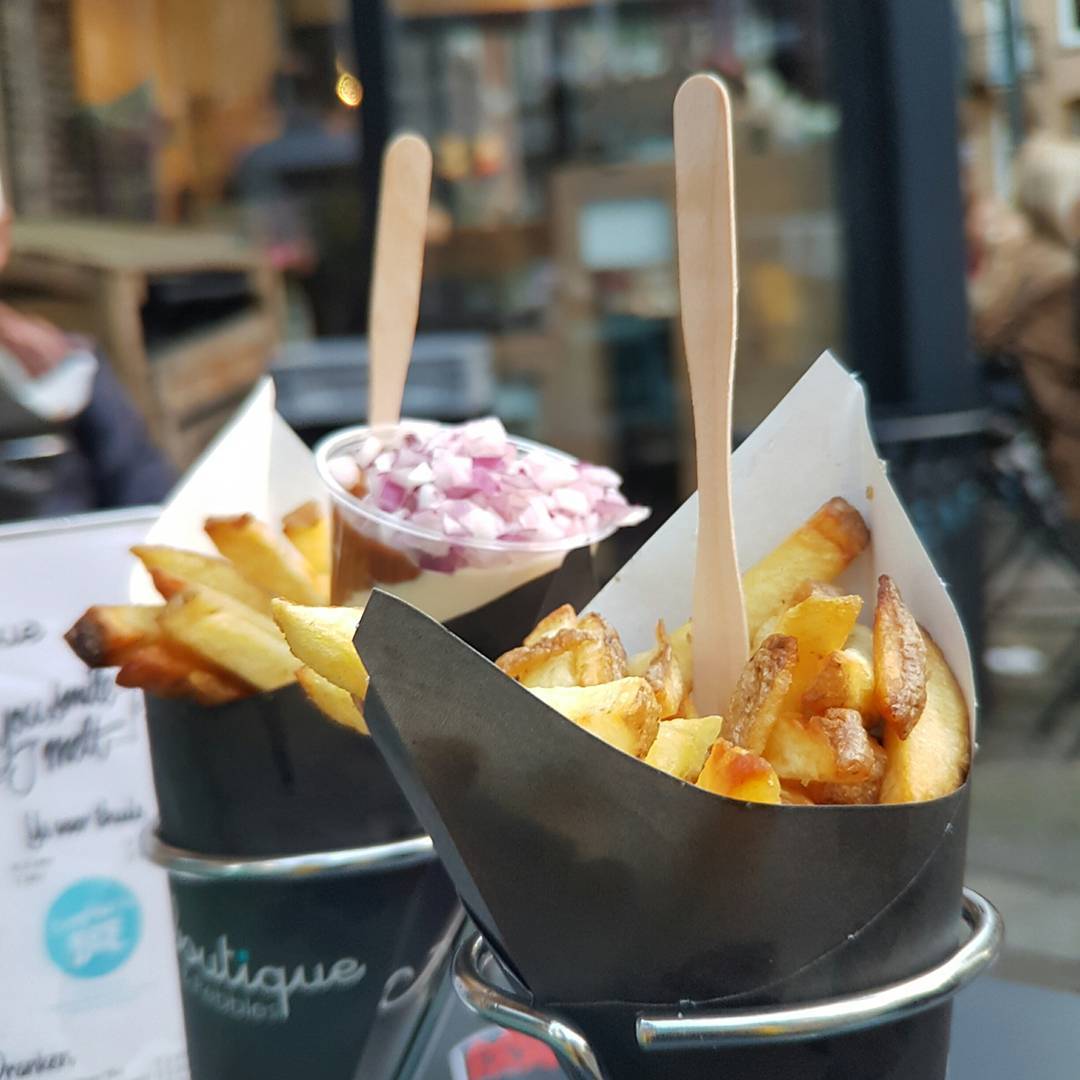 source: cityguys.nl
Vlaamse frites is very famous street food in Amsterdam. These fries are thick but crunchy and is available in a small storefront or any fast food joints. 
Tapas (Spain)
source: usatoday.com
While studying in abroad you can also eat tapas. A tapa is mainly an appetizer found in Spanish cuisine. It can be combined to make a full meal and can be served either hot or cold.  It is evolving into a more sophisticated cuisine now.  
Fondue (Switzerland)
source: expatica.com
Bruschetta (Italy)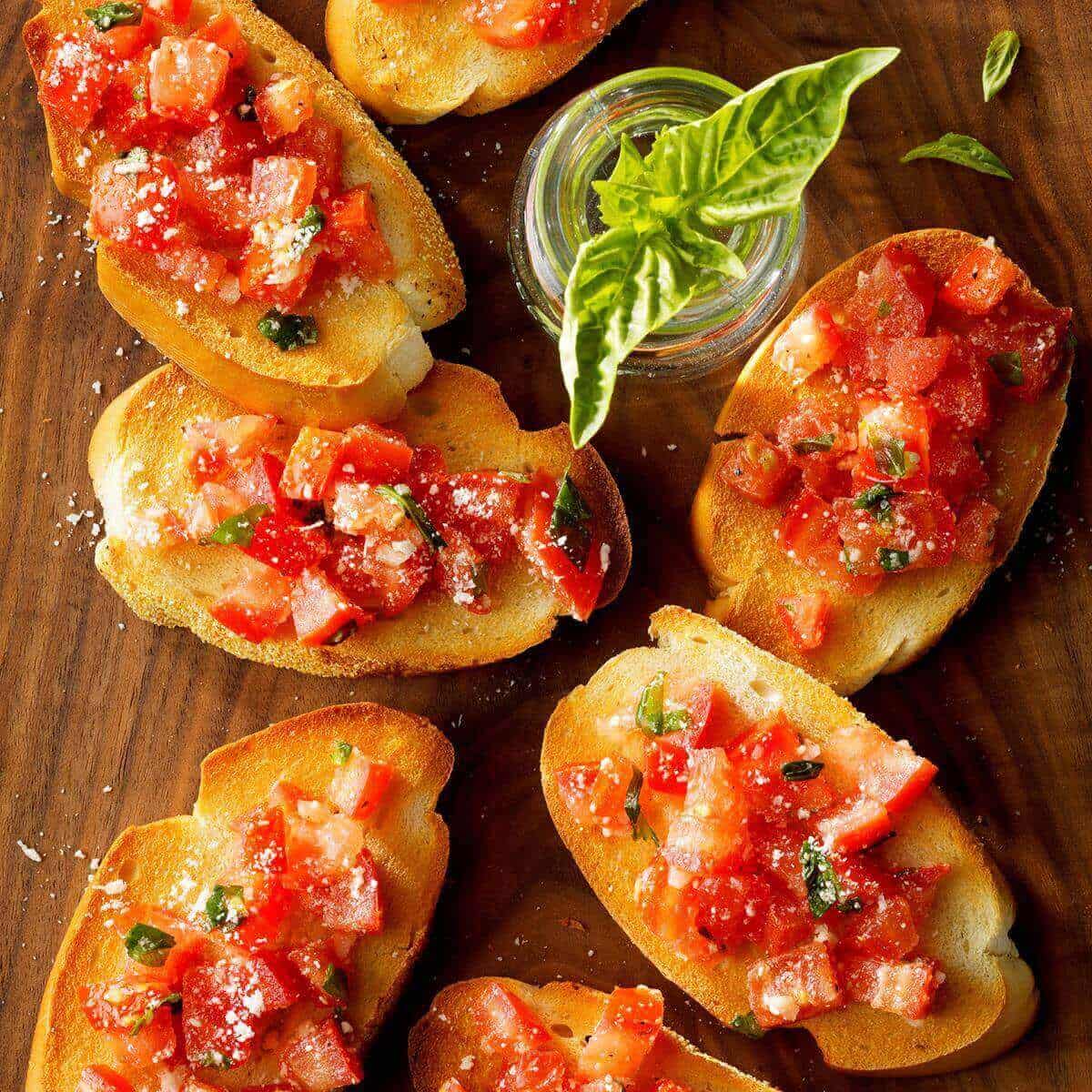 source: tastofhome.com
Escargot (France)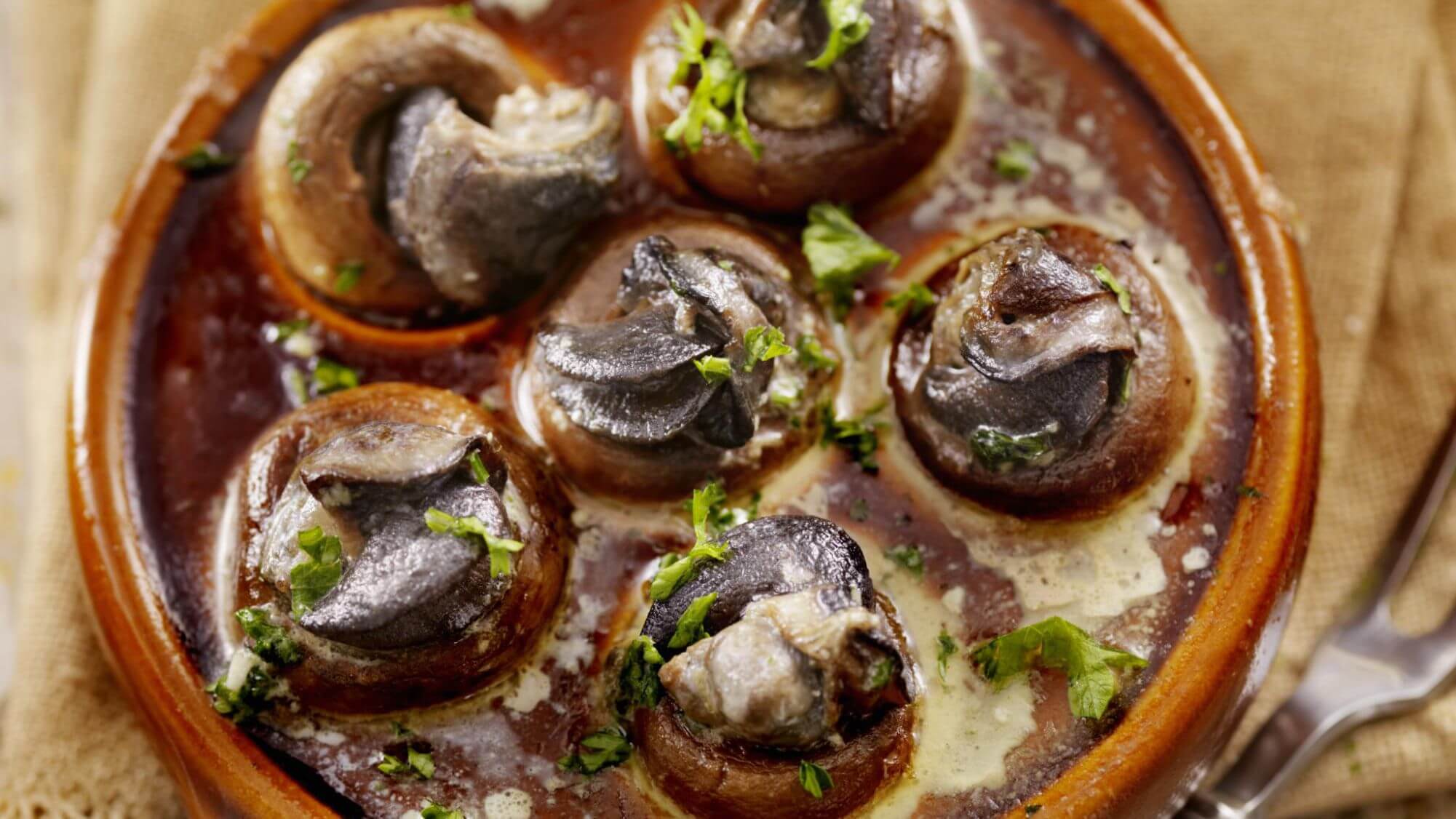 source: thespruceeats.com
Crème Brulee (France)
source: padverts.com
Crème brulee is a dessert consisting of a custard base with a layer of caramelized sugar. The custard is rich while the caramelized sugar adds a contrasting taste to it. It is mainly prepared using cream, sugar egg and vanilla.
Flan (Spain)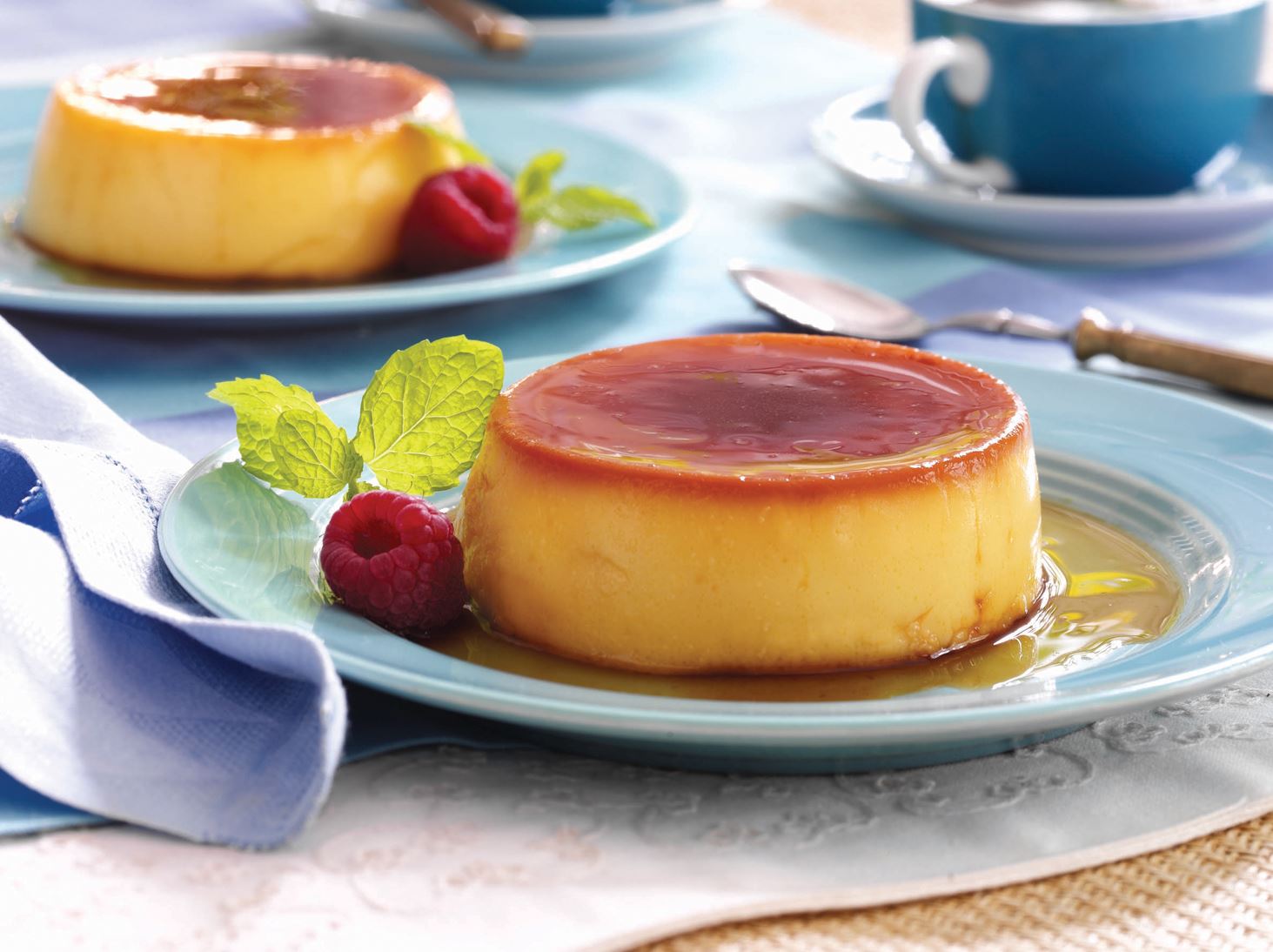 source: goya.com
Flan or popularly known as crème caramel is a custard dessert with a clear caramel sauce with a layer of crème brulee on top. The upper layer is mostly custard with a hard caramel which gives a contrasting taste to the cuisine.
Croque Madame (France)
source: pinterest.com
A croque is a type of sandwich made with ingredients such as ham and cheese. It is used mainly as a quick snack.
Chocolate Eclair (France)
source: parade.com
A chocolate éclair is a pastry made with choux dough and is filled with cream. It is then topped with chocolate icing. The dough which is shaped into an oblong with a pastry bag is baked until it is crispy and hollow inside.
Pizza (Italy)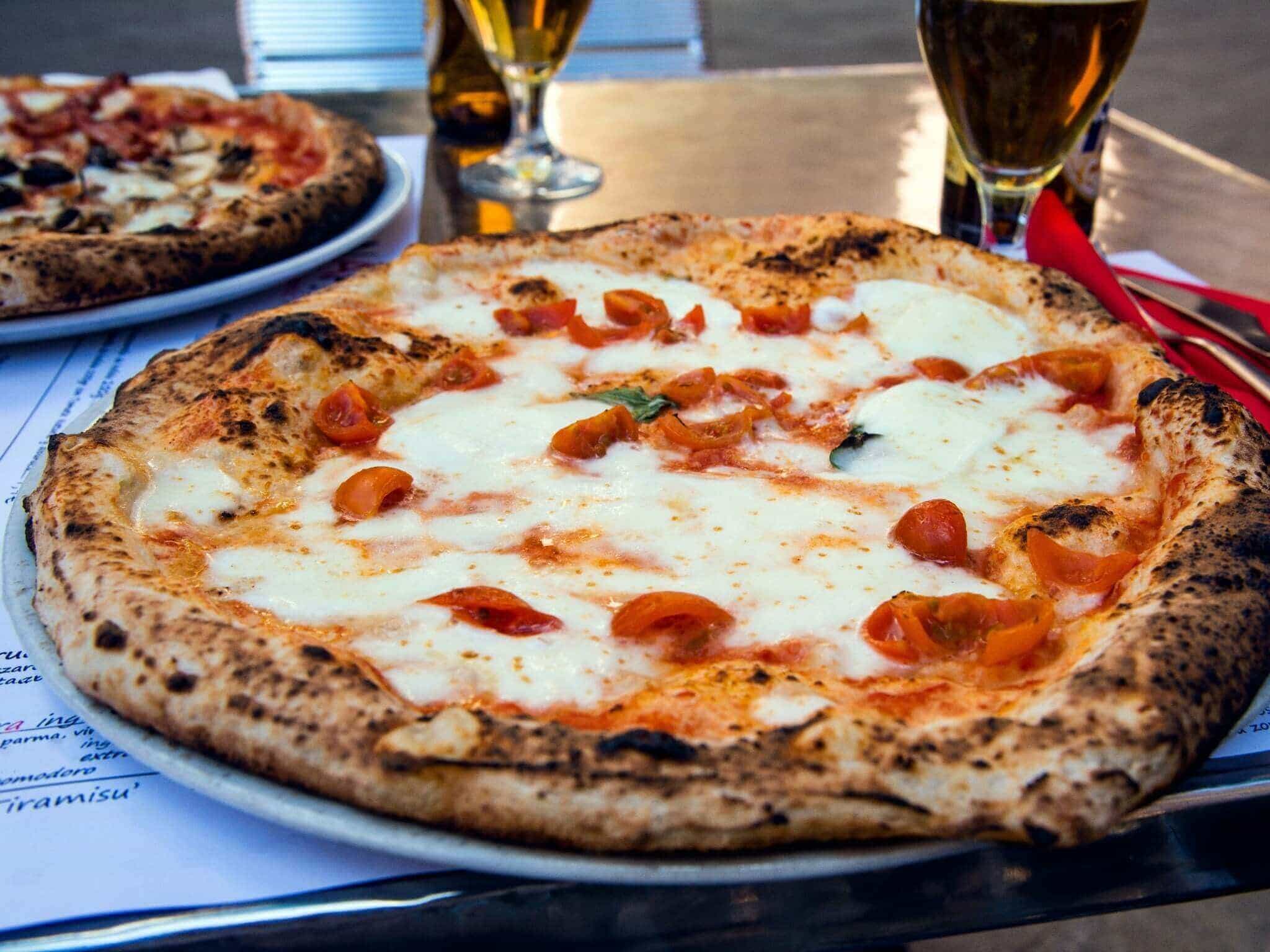 source: cntraveler.com
Who doesn't like pizza? Well, the most famous dish while you are travelling abroad would be pizza. It is a savoury dish consisting of dough sharpened into the round flattened base and is topped with various ingredients such as tomatoes, cheese, olives and many different types of other ingredients. It is then baked at a high temperature in an oven. Food is a very important part of a living being and should never be ignored because a healthy body leads to a healthy mind.