A revolutionary business model has emerged in just under a decade, disrupting conventional norms. Uber's triumph catapulted the on-demand model into the spotlight, igniting a surge in on-demand app development enterprises for courier services, food delivery, healthcare, field service, and delivery companies specializing in on-demand dispatch systems.
This transformation has not only reshaped individual lifestyles but also redefined economic principles. This paradigm is called the "On-Demand Service" or "On-Demand Economy." Studies reveal that 72% of Americans have engaged with some form of on-demand internet service or online crowdsourcing business.
This represents a vast market and a promising business prospect for the discerning entrepreneur. Mobile applications have emerged as the preferred platform for delivering these services, leading to a spike in demand for on-demand app development companies.
The On-Demand App Development Market
According to data on the on-demand economy, on-demand applications are projected to reach a staggering $335 billion by 2025, drawing an estimated user base of around 22.4 million.
Benefits of On-Demand App Development for Your Business
Over 80% of businesses have embraced on-demand app development, underscoring its cost-effectiveness. However, to fully reap the benefits of on-demand apps, it's imperative to incorporate the right features and functionalities.
Addressing potential vulnerabilities within the app is crucial. On-demand apps enhance your business's ROI and add substantial value. Beyond these advantages, here are a few more pivotal benefits of on-demand app development:
Capitalize on the Potential of Mobile Era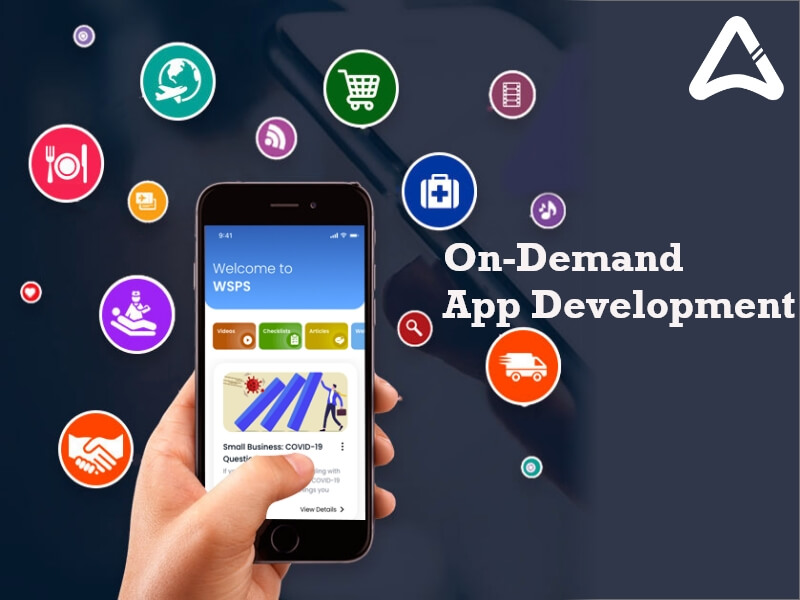 source: pinterest.com
As of 2021, over 6 billion people use mobile phones, a number set to rise significantly in the coming years. Neglecting to invest in on-demand app development and a mobile-centric business strategy is a strategic misstep. Offering users the desired features is best achieved through tailored on-demand app development.
Boost Employee Happiness & Productivity
Choosing the right mobile app development company for your on-demand mobile app can be the key to achieving your desired ROI. This hinges on the simplicity of project management and the user-friendliness and utility of custom-built features. A comprehensive business app focuses on enhancing productivity while minimizing staff-related challenges.
Prioritize Scalability & Security
Determining the security of certain mobile apps is a large feat. Regardless of size, every business aims to safeguard its data while maintaining robust security measures. Opting for custom on-demand app development assures data safety. Customizable on-demand apps for platforms like iOS, Windows, or Android offer superior scalability compared to their counterparts.
Access Limitless Business Opportunities
Create a comprehensive database containing user information such as phone numbers, email addresses, hobbies, and preferences. This allows you to delve into the minds of your audience. Diverse data sets empower you to:
Analyze data to enhance company processes.

Keep the audience informed of upcoming bargains or special deals.

Utilize direct email marketing to promote your products.

Foster personalized connections with your clients.

Maintain direct communication and provide individualized support.

Cultivate a strong "business-to-customer" relationship.

Elevate conversion rates to unprecedented heights.
Affordability Matters
Beware of opting for cheap or free solutions, as they may lead to greater expenses in the long run. Instead of settling for generic off-the-shelf solutions, opt for low-cost, on-demand app development services focusing on delivering value to your consumers, ensuring a higher ROI.
Eminent Features to Include in On-Demand App Development
The functionality of an application in the market is contingent on its features. When embarking on the on-demand app development journey, consider incorporating the following features:
Content Management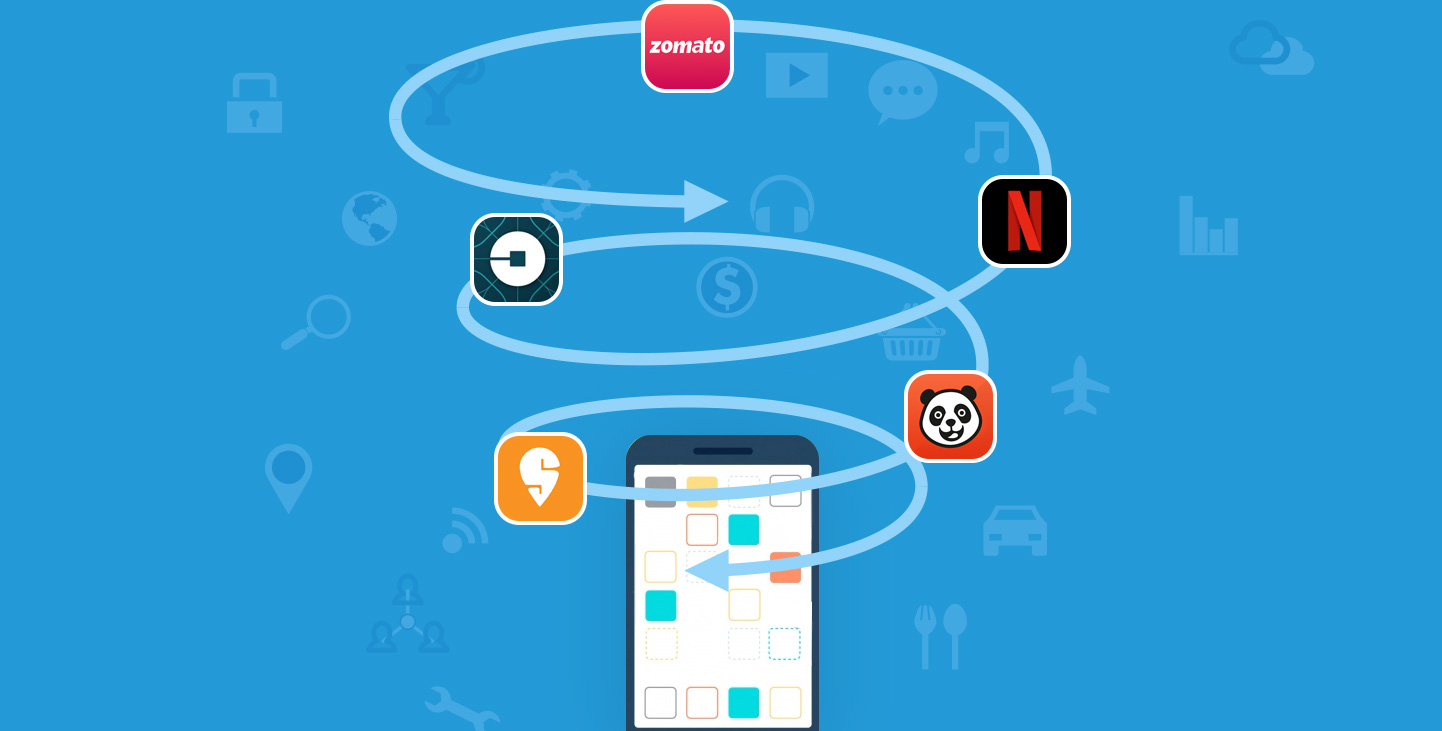 source: pinterest.com
Engaging with consumers is primarily achieved through content. A Content Management System (CMS) grants administrators authority over content information, including modifying or removing content as deemed necessary.
Booking Management
Admins have access to critical information, including order status, total fare, canceled orders, and user and service provider data.
Interactive Dashboard
A single dashboard empowers administrators to oversee all actions on the on-demand platform, from completed bookings to canceled ones and total weekly or monthly profits.
Push Notifications
Notifications are indispensable in any on-demand app, informing users about coupons, offers, payments, delivery times, and request validity.
Tracking Facility
Live tracking is a fundamental feature of any on-demand app. It enables users to monitor their orders and ascertain the driver's real-time location and estimated arrival time.
Multiple Payment Options
Diversify payment methods to cater to customer preferences, including credit/debit cards, cash, or a digital cryptocurrency wallet.
Ratings & Reviews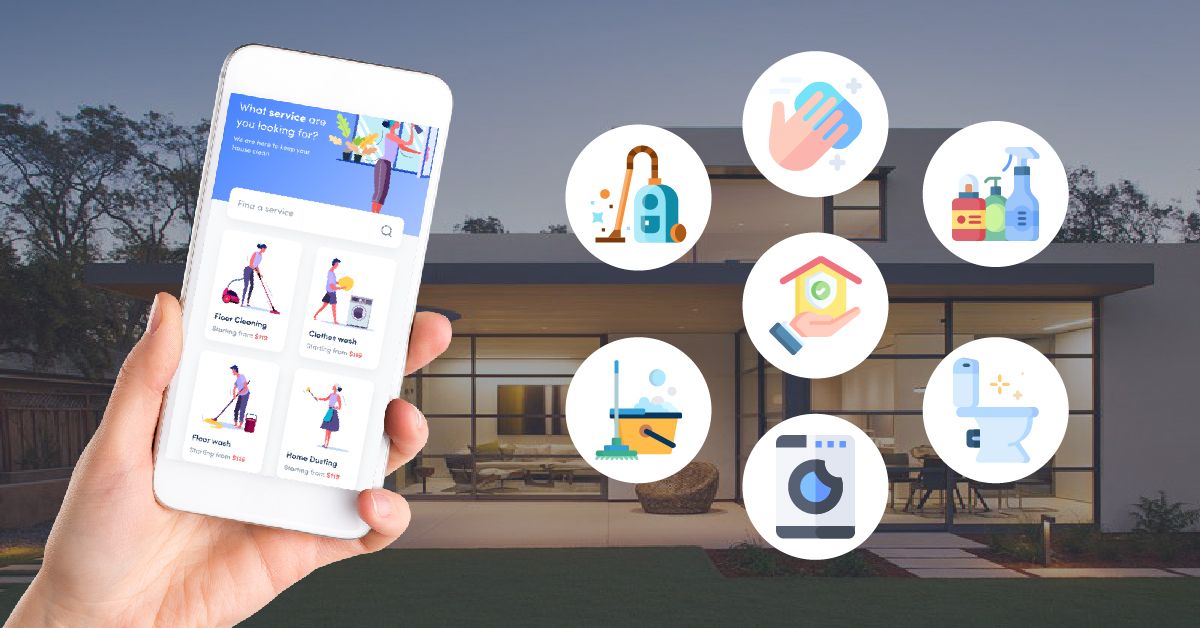 source: pinterest.com
Upon service completion, users and service providers can rate and provide feedback based on their experiences.
Basic Steps of On-Demand App Development
The development of an on-demand app hinges on solid, fundamental steps. Leveraging an advanced technology stack simplifies the process. Here's a breakdown of the steps you should follow:
Idea Phase
Identify a service that fulfills a recurring need, focusing on elements that are both essential and challenging to obtain. Craft a clear, viable profit model for your app. Study popular apps to discern what sets them apart.
Asserting Business Requirement
Determine user types and platforms based on whether consumers will use mobile apps and suppliers will utilize a web panel while employees rely on smartphones for geolocation and service tracking.
Choosing The Technology
Select the technology stack needed to build the app. Engage an on-demand app development company proficient in top languages and frameworks like Kotlin, swift, flutter, react native, and others.
Design & Development
source: pinterest.com
Engage a professional on-demand app development firm for the design and development phase. Prioritize firms with a track record in developing on-demand apps.
Testing & Launching
Conduct a pilot or beta test to assess performance and rectify bugs once the core functionalities are in place. Align the solution based on learning outcomes to deliver the best user experience.
The Future of Digital Ownership: NFT App Development Unveiled
In the rapidly evolving digital landscape, NFT app development services have emerged as the linchpin of digital ownership. These services empower individuals and businesses to craft, administer, and trade NFTs, heralding a new era of asset management.
Unraveling the NFT Phenomenon
The surging demand for NFTs has catalyzed the need for accessible creation and management tools. NFT app development services seamlessly bridge this gap, offering a streamlined avenue for individuals and enterprises to partake in this digital revolution.
Monetizing Digital Assets: A Game-Changer
The struggle to monetize their creations has been a longstanding challenge for artists and musicians. NFTs present a paradigm shift. By minting NFTs, businesses can preserve the value of their digital assets and generate substantial revenue streams.
Redefining Digital Ownership
Historically, digital assets were susceptible to replication and distribution without a clear framework for establishing ownership. NFTs alter this landscape entirely. They enable the creation of exclusive digital assets, akin to physical commodities, which can be bought, sold, and traded, ushering in a new era of security and authenticity.
Tailored NFT Solutions
source: pinterest.com
NFT app development services offer a bespoke approach, allowing businesses and individuals to craft NFTs that mirror their unique brand identities. This means an artist can immortalize a one-of-a-kind masterpiece, while a musician can encapsulate a limited edition album in an NFT.
Streamlined Management and Tracking
Efficient management and tracking of NFTs are pivotal for seamless transactions. These digital assets can be securely stored and managed in a digital wallet, facilitating transparent ownership records and smooth transfer between parties. This capability is invaluable for those leveraging marketplaces or auction platforms for NFT sales.
Converging Realities: NFTs and Immersive Technologies
Integrating NFTs with cutting-edge technologies like virtual and augmented reality holds immense promise. This convergence unlocks possibilities for businesses and individuals aiming to craft immersive experiences. An artist can create an NFT offering a virtual reality tour of their artwork, while a musician can provide an augmented reality concert experience through a bespoke NFT. For those seeking to explore this dynamic intersection, enlisting the expertise of leading NFT marketplace development companies worldwide becomes pivotal. These specialized firms possess the acumen and technical prowess to seamlessly integrate NFTs with immersive technologies, enhancing digital creations' overall engagement and impact.
Final Words
The on-demand economy is poised for further expansion. The COVID-19 pandemic underscored the indispensability of on-demand services for many businesses during lockdowns and global crises. Initiating an on-demand business aligns with current economic trends and meets the expectations of contemporary consumers.